The Learning Experience
Franchise

The Learning Experience provides children from infancy to kindergarten with a joyful and safe environment where they are happy to learn, play and grow. Early educational programs include daycares, summer camps, and after-school programs, with more than 90 proprietary brand characters to improve engagement. Franchisees will receive a turnkey model and support every step of the way— from getting your center licensed, to training in leadership, financial training, and more. Veterans receive a 20% franchise fee discount. Make a positive difference in your community, become a partner today!
| | |
| --- | --- |
| | $250,000 |
| Net worth required | $350,000 |
| Investment | $589,419 - $5,225,419 |
| | $60,000 |
| Royalty | 7.0% |
| Units in operation | 272 |
| Founded | 2002 |
| Franchising Since | 2003 |
Own a The Learning Experience Franchise - Questions & Answers
What is it?
A childcare franchise that provides children from infancy to kindergarten with an early start in their education and social development
Educational programs include daycares, summer camps, and after-school programs with over 90 proprietary brand characters that help boost learning engagement
Franchise owners receive support every step of the way— from getting your center licensed, to training in leadership, financial training, and more
Veterans receive a 20% franchise fee discount
How does it make money?
Parents have a variety of programs to choose from whether they have infants, toddlers, or kindergarteners offering multiple streams of revenue for franchise owners
Parents pay tuition for the duration of their child's enrollment
Who is it for?
Leaders with an innovative mindset who look to drive growth and continuously seek new and better ways to improve
Those with a collaborative spirit
Those who are looking to make a difference in their community
What would you do as a franchisee?
The Learning Experience does all of the work including finding the site, negotiating the lease, coordinating construction, outfitting interior and exterior with FF&E, design, software, hardware, curriculum, and obtaining licensing so franchisees feel fully supported through the buy-in process
Hire, train, and manage the necessary staff and teachers to successfully engage children in their programs
Oversee the day-to-day operations of the franchise including marketing, management, and finance
Network within your community to share the knowledge of The Learning Experience brand
The Learning Experience®
Join the Fastest-Growing Childcare Franchise

About Us
The Learning Experience is a childcare and early education category leader ranked No. 68 on Entrepreneur magazine's annual list of the top 500 franchising companies in the US. We currently have more than 300 units in the US and 250 more centers under development, with recent franchise organization expansions in the UK.
Coupled with our proprietary curriculum, The Learning Experience provides franchisees a turnkey model that is completely unique in the childcare industry to make the opening of your center as simple as possible – while continuously providing world-class training, expert marketing support, and back of house systems to successfully run your business.
What Makes The Learning Experience a Unique Opportunity?
Our mission… to make a positive difference in the lives of our children, their families, and the communities we serve.
We have sites already under development that could be sold for the same buy-in, and can be open and operating within 6 months compared to the 24 to 36 months typical timeline for a brand-new start!

We also do all the work (finding the site, negotiating the lease, coordinating construction, outfitting interior and exterior with FF&E, design, software, hardware, curriculum, obtaining licensing for them) and all of it is included in your buy-in cost!

Our proprietary L.E.A.P (Learning Experience Academic Program) curriculum encourages children to learn in their favorite way: by exploring and doing. They achieve success independently while developing intellectually, socially, and cognitively through varied early educational materials, activities, and social interactions.
At TLE, we've created a full cast of characters that become the child's educators, partners, and friends through the preschool education journey. Studies have shown that children simply love to learn from characters and that it's highly effective. Our TLE characters represent one of our most unique selling propositions and serve as the child-friendly connection presented through our curriculum.
Bubbles and Friends – TLE's edutainment platform was developed to expand TLE beyond the four walls of our centers to drive brand recognition and enrollment opportunities for our franchise community. With a successful animated series on YouTube Kids, Bubbles and Friends continues to expand and the platform will grow to include additional ways to engage with families and children.
TLE's Philanthropy program teaches our preschoolers the importance of making a positive difference in the community. Teaching our children about the act of giving will help them to develop deeper empathy, organizational skills, collaboration, and leadership.
Location Scouting Support
The Learning Experience real estate department and the executive team search for new center locations based on the cost of real estate, competitive tuition cost analysis in the area, population density and growth of children and adults, and the working population.
Once site selection is complete, The Learning Experience works directly with developers and suppliers to build and set up a new center specifically chosen to optimize your opportunity by attracting the largest number of parents and children in the area.
After handing you the keys to your new center and throughout your journey as a franchisee, The Learning Experience's in-house experts create and provide its proprietary curriculum every month to support your teachers, as well as innovative technology developed for use both in and out of the center, continuous marketing support in both digital and printed forms, and hiring support, comprehensive training, and ongoing operational guidance.
The total investment necessary to begin the operation of a Center is between $589,419 and $5,225,419 per Center, depending on whether you purchase an existing Center, develop your own Center, or retain us to develop your Center (excluding the purchase of land).

Full Support for TLE® Franchisees at Every Step
Franchisees are a key part of TLE®'s growth and ongoing success in the early education and daycare field. That's why we supply ongoing support to them, their leadership, and their teachers.

The services our support team gives our valued franchisees include the following just to name a few: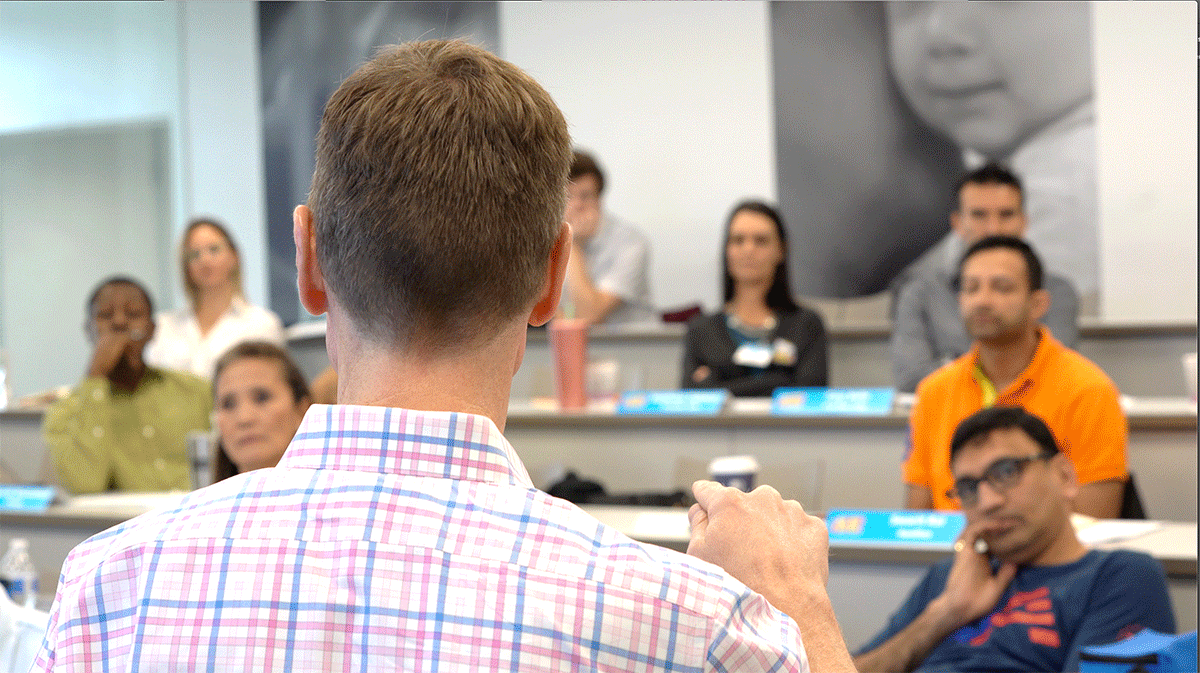 Leading the construction process, keeping you updated, and giving you the keys to a state of the art child care center
Guiding you through how to develop and execute an effective marketing plan and sales process while providing ongoing marketing support, training, and resources
Working with you on staffing and building a dynamic team of qualified people
Providing you with our proprietary curriculum to implement within your centers while educating you on all aspects of how to implement it successfully
Educating you about the value of our product, including over 90 proprietary brand characters
Access to the latest technology to effectively run your child care operations including state-of-the-art technology within your center and the business intelligence tools to track business growth and communicate with your families
Technology and Innovation
— Child Technology
TLE's proprietary L.E.A.P. Interactive programs are delivered through a

touch screen digital whiteboard in each

classroom. Promotes digital literacy

and child engagement

Proprietary characters are part of the

entire digital learning platform
— Parent Technology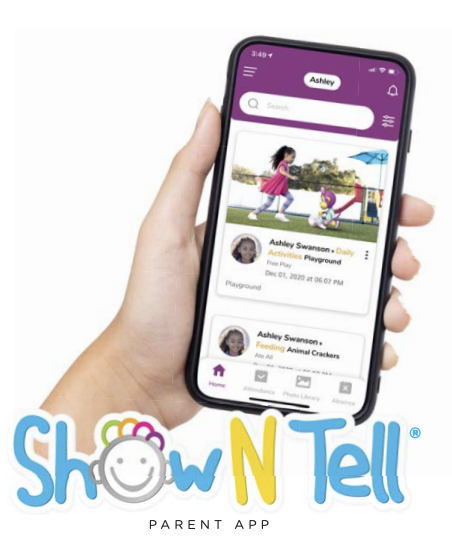 TLE's proprietary Show N Tell app

allows parents to stay completely

up-to-date on their child's day

Teachers upload pictures, provide updates on activities and meals, and

provide any other necessary updates

throughout the day

MyTLE app serves as a comprehensive

solution for tuition bill pay, streamlining

the process for parents and TLE

franchisees/center operators
— Organizational Technology
Proprietary organizational technology tracks: Center performance and capacity,

Scheduling Payments, Consumer

communications

The New MyTLE CORE platform allows teachers

to better plan days, as parents have to check-in

prior to bringing their children to the center.

Pioneer in paperless record-keeping and

business intelligence within the childcare

industry

Constant school tracking and communications

ensures safety and improves crisis

management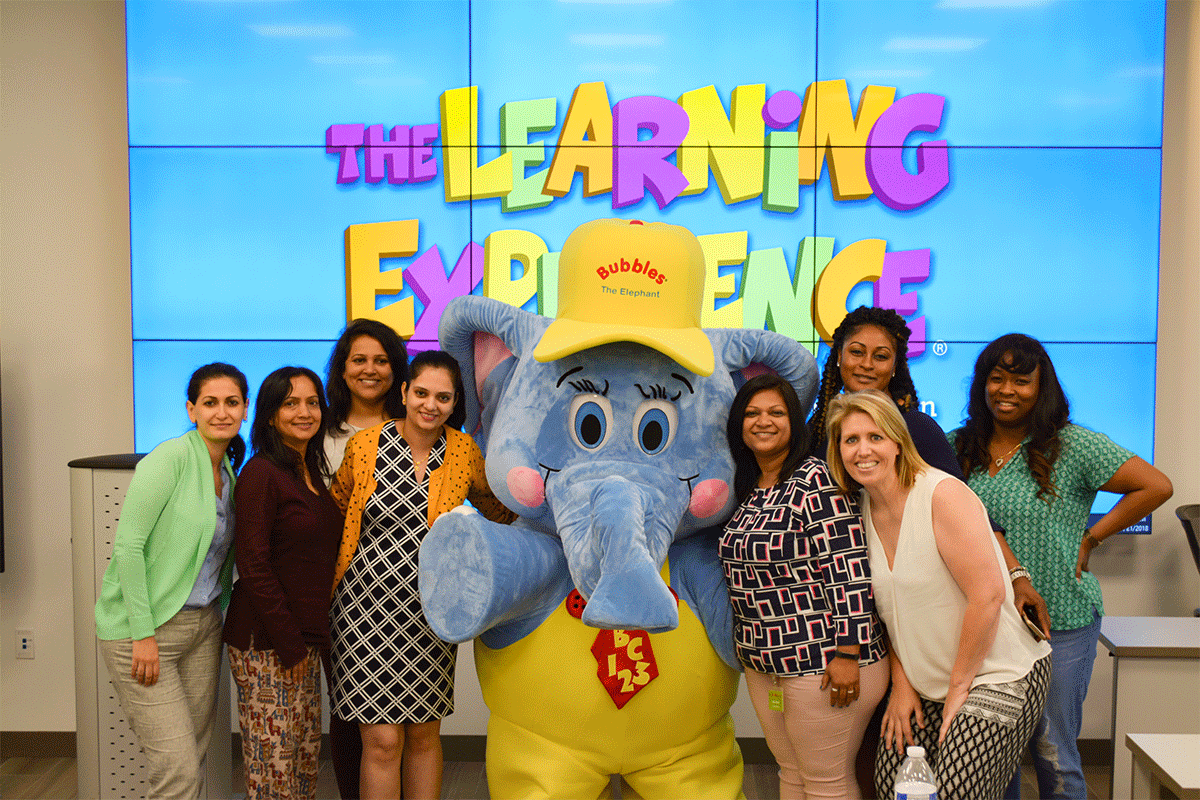 Our Ideal Candidate
Innovative Mindset: Having a leadership attitude to drive growth and continuously seek new and better ways
Collaborative Spirit: Creating a fun, team-oriented environment of respect and trust to maximize each person's impact
Community Impact: Sharing our passion as a brand to influence those around us and make a difference
*Source: Franchise Business Review

Interested in Learning More? Request More Information to Speak to a Representative Today!