The Zoo Health Club
Franchise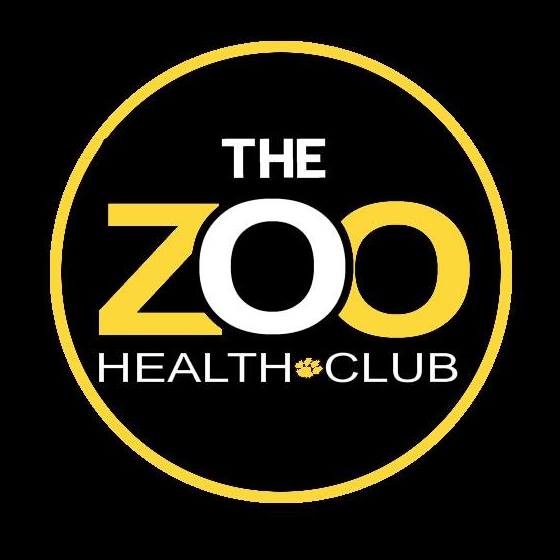 The Zoo Health Club franchise model offers a step-by-step guide on how to open a fitness center. Our team of fitness industry experts will guide you through every aspect of opening and operating a successful fitness center franchise.
| | |
| --- | --- |
| | $150,000 |
| Investment | $300,000 - $600,000 |
| | $14,999 |
| Royalty | 5.0% |
| Units in operation | 29 |
What is it?
Full-service, comprehensive gym and health club for all levels
Offers a wide range of workout options and experiences
Emphasizes flexible programming catering to all levels and fitness and health goals
Prioritizes fun and fitness
How does it make money?
Customers pay fees for a range of membership options
Extra fees paid for one-on-one trainers and/or specialized fitness classes
Sales of fitness products and dietary supplements
Who is it for?
People who appreciate the value of good fitness and health
Someone who enjoys being around people and helping them improve
Franchisees with some general fitness business knowledge
What would you do as a franchisee?
Build or convert existing health clubs into the Zoo Health Club model
Oversee store grand opening and market the Zoo brand in your territory
Interact with club members, class participants and customers
Hire and oversee health club personnel
The Zoo Health Club
Why a Zoo?
The Zoo Health Club is the Perfect Fitness Franchise. The Zoo fitness franchise business model works by keeping the size of the club in the small to medium range and keeping expenses low. Our top of the line equipment combined with low monthly dues is a business model that will give you a competitive edge! Whatever the definition of success is to you, the Zoo fitness franchise business model can accomplish your goals – free time with your family or the freedom of being in control of your own time. The Zoo business model can give you pride of ownership and the ability to control your own destiny.
Our superior search engine presence gives us outstanding brand recognition. We capture new member leads for you at the start of pre-sale and continue for the length of your franchise.
The Zoo franchise model offers a step-by-step guide on how to open a fitness center. The team at Zoo Health Club Corporate will guide you through every aspect of opening and operating a successful fitness center franchise.
Business Model & Revenue
The Zoo fitness franchise business model benefits the franchisee and its members!
Location, location, location! Convenient, easily accessible locations in secondary shopping centers make frequent visits routine for the entire family.
The size of the Zoo locations limit lease costs and ensure a friendly, community-like environment.
Low monthly fees attract family membership and retain members.
Top-of-the-line equipment offers a competitive edge and keeps members challenged.
A variety of club amenities please members and help to increase revenue.
We provide a proven model and step-by-step guidance on opening and operating a successful health club.
The main source of revenue will be from enrollment fees, monthly dues, one on one personal training and group functional training programs. The Zoo fitness franchise has one of the lowest monthly dues program anywhere and helps create membership sales which increases sales volume for the franchisee. Your dues may vary based on demographics and services at your facility.
Real Estate
Most people have never had to deal with building owners and leasing agents. Lease negotiations can be overwhelming. Our real estate experts will negotiate the best lease terms and conditions. There is no charge to our franchisee for this service.

Equipment Lease or Purchase
Our team will work with you on selecting the best equipment for the size of your Zoo Health Club and your budget. Equipment Leasing is your best choice with leases up to 4 years with a $1.00 buyout at the end of the lease term and you own the equipment!
Franchise FAQ
Do I need prior business experience in order to open a Zoo fitness franchise? Business experience is a plus, but not a requirement. The Zoo franchise system provides you with the training, tools, and support necessary to efficiently open and operate your club, without guesswork or the mistakes of trial and error. Your vision, dedication, and hard work, combined with our proven systems and years of experience, will maximize your chances of obtaining the financial rewards associated with business ownership.
Do I need prior sales experience to open a Zoo fitness franchise? Again, sales experience is a plus, but it is not essential. Most important will be a genuine interest in helping your members become more healthy and fit. Your honest belief in the benefits of a Zoo membership will help overcome a potential new member's initial doubts or skepticism. People invariably wish to feel good about themselves and leading a healthy lifestyle is vital to such well-being. The caring, guidance, and support you offer each of your members will be your most valuable asset.
Do I need prior experience in the fitness franchise industry? Such experience will shorten your learning curve; however, it is not necessary for success. The Zoo's founders and leaders have much experience in the fitness franchising industry. The sum of their expertise is made available to new franchise owners through a comprehensive, one-week training program aptly named Zoo University.
The Zoo University Curriculum Includes:
Marketing and advertising
Pre-opening strategies
Business operating procedures
Effective development of revenue sources
Membership promotion and sales
New member prospecting tools and resources
Equipment operation and safety
Subsequently, franchisees receive continued support in the form of training manuals, conference calls, emails, and on-site assistance.
See what The Zoo Health Club is saying
Is this your franchise?
Contact us to unlock your franchise's page to add content and get leads!