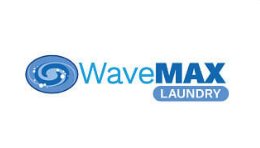 WaveMAX® is changing the way coin laundry locations are built, perceived, and operated. WaveMAX means clean, well lit environments with the best equipment and amenities in the industry - using high efficiency washers and dryers with full-time attendants, wash, dry, and fold services, and free Wi-Fi.
| | |
| --- | --- |
| | $200,000 |
| Net worth required | $400,000 |
| Investment | $200,000 - $800,000 |
| Units in operation | 13 |
| Founded | 2012 |
| Franchising Since | 2016 |
Own a WaveMAX Laundry Franchise - Questions & Answers
What is it?
Self-serve coin operated Laundromat with high-tech washers and dryers
Emphasizes cleanliness and a friendly attendant always on duty
How does it make money?
Payment via coin operated laundry washers and dryers
Sales of soaps and other laundry needs
Payment for contract drop-off laundry service
Who is it for?
Franchisees seeking low maintenance, absentee business model
Conscientious individuals who want to maintain high business standards
What would you do as a franchisee?
Open and oversee operation of a coin Laundromat
Hire attendants to staff laundromat during all open hours
Monitor machinery and grounds to maintain high working conditions
WaveMAX®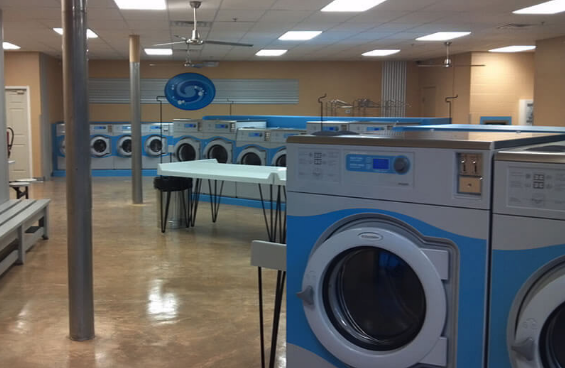 About Us
WaveMAX® has developed a system to change the way coin laundry locations are built, perceived, and operated. We are looking for professionals that want to build a multi-unit franchise empire but still have quality of life in running the business.

Are you looking for that fantastic absentee business model?

Extremely low employee count?

Opportunity to bring a "power in numbers" scenario with brand name benefits to an industry that has always been fragmented and poorly managed?

A business that makes money when you are not around?

Not interested in the fast food business?

WaveMAX® is the franchise for you.

Background
The industry is made up of Mom and Pop operators who are taken advantage of by the washer and dryer distributors. Their sole purpose is to sell equipment to these non-business savvy operators. The industry has no brand, no business sophistication, and massive turnover from operator to operator which is by design from the distributors. Distributors want to over build and over sell you on equipment. When they do this, the operator fails and because the distributor financed the equipment, they take the store back and re-sell it to another victim. We want to work side by side with those who qualify to create a business that is set up for success from day one. We do this through our knowledge of the industry and preferred distributor pricing on equipment that we pass down to the franchisee. WaveMAX will change the way the coin laundry industry operates and we are looking for a network of business minded people to go on this journey with us.
WaveMAX® Was Created To Address This Situation!
Since 2012 WaveMAX® Coin Laundry based in Jacksonville FL has focused its business model on developing the prototypical market & store that can scale and sustain a national chain of coin only laundromats. The Franchise Development is being led by Dennis Mulgannon who successfully built Home Care Assistance, Junk King & The Flying Locksmiths into National Franchise Brands.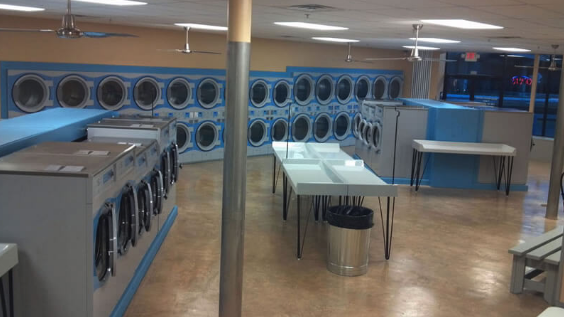 The WaveMAX® Difference
Clean, well maintained, and well lit

Best equipment and amenities in the industry

High efficiency washers and dryers

Full-time attendants

Wash, Dry, and Fold services

Free Wi-Fi

The WaveMAX® Solution
Location, Location, Location.
Right Location + Right Size Store + Right Equipment Mix At Preferred Distributor Discount Pricing = Maximum Profits
We have developed our own proprietary approach to discerning the best possible real estate play for our locations. We currently have franchisor approved locations waiting for new franchise owners!
Why Our Brand?
WaveMAX® "SECRET SAUCE"
We build and operate the stores for efficiency. Efficiency = profits. Why? Because extra equipment and non-essential equipment costs money, causes higher rent expenses and extra maintenance costs.
Site Selection

Layout & Store Design

Equipment Mix At Preferred Distributor Discount Pricing

Prideful Ownership
We are looking for business partners. Not someone who is looking at opening a store and bleeding it dry. We want our owners to take pride in their investment like we have done at the Corporate store. (We never get tired of hearing how clean and professional our store is compared to the rest of our competitors) A clean, safe, and fully attended store maximizes the store's potential and makes it a destination within its market.
This industry is known for old, tired, dirty "ZOMBIEMATS." We want Franchise Partners that will faithfully maintain our brand!
Is this your franchise?
Contact us to unlock your franchise's page to add content and get leads!