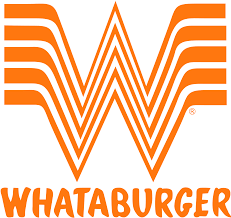 Whataburger is a regional restaurant chain in the American South and Southwest specializing in one thing: burgers. Known for its red-and-white striped A-frame roofs, Whataburger has expanded to 700 restaurants, and its menu has expanded, too, now offering the Justaburger, the Whatacatch fish sandwich, the Whatachick'n chicken sandwich, and taquitos. Whataburger has also expanded to offer a breakfast menu with breakfast sandwiches, and serves breakfast through a wide 12-hour period, from 11 p.m. to 11 a.m., catching the niche market of late-late-night breakfast seekers. More about the cost of owning a Whataburger franchise below.
| | |
| --- | --- |
| | $5,000,000 |
| Net worth required | $12,500,000 |
| Investment | $1,200,000 |
| Founded | 1950 |
Whataburger operates franchises in Texas, Arizona, New Mexico, Oklahoma, Louisiana, Arkansas, Mississippi, Alabama, Florida and Georgia. The original Whataburger restaurant is in Corpus Christi, Texas, where it was originally headquartered, but has since moved operations to San Antonio, Texas. Whataburger, which was founded in 1950 by Harmon Dobson, is still family-owned and operated.
Whataburger Franchise Opportunities – History
Harmon Dobson, an adventurous and determined entrepreneur, opened the first Whataburger restaurant on Ayers Street in Corpus Christi, Texas. His single goal was to serve a burger that was so big it took two hands to hold it, and would inspire customers to exclaim, "What a burger!" The restaurants have retained their reputation for great burgers, making each one to order with 100% pure American beef and sides like grilled jalapenos, extra bacon, and thick layers of cheese. Today, Harmon's son, Tom, runs the company and invites employees and franchisees to become "Family Members."
Whataburger Franchise Initial Investment
Income
The total investment required to open a Whataburger franchise is $1.2 million. Initial franchise fees are not available.
Whataburger Franchise Business Opportunities: Other Information
When Harmon Dobson first opened Whataburger, he believed in valuing his employees, and that doing so would assure success of the company. He was right, as proven by the growth of his small hamburger stand into a company with 700 locations spanning 10 states, and annual sales of $1 billion. Whataburger is not to be confused with "What-A-Burger," a group of restaurants in mid-Atlantic states.
Is this your franchise?
Contact us to unlock your franchise's page to add content and get leads!