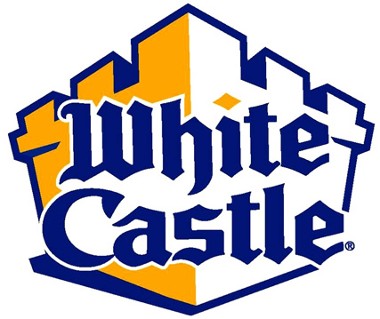 White Castle is a fast food restaurant chain primarily located in the Midwest and New York state. White Castle's signature item is tiny, square hamburgers made of 100% USDA beef, which originally sold for just five cents apiece. Due to their size, customers tend to order multiple burgers. Most restaurants are open 24 hours a day (with some closing at 1 AM on weeknights). A special breakfast menu is generally available from the 5 to 10:30 AM. Furthermore, many grocery store freezer sections contain White Castle products. Since 1994, the company's slogan has been "What You Crave". White Castle now maintains a very selective "Cravers' Hall of Fame". Diners are welcome to submit their true White Castle stories to the company to see if they make the cut.
| | |
| --- | --- |
| | $1,000 |
| Units in operation | 420 |
| Founded | 1921 |
White Castle does not actually franchise, it has subsidiaries that are privately owned. White Castle expands very carefully and deliberately, using earmarked earnings to fund construction and not stretching too far geographically away from the company's resources.
White Castle Franchise Opportunities - History
Walter A. Anderson, who was the cook at the first White Castle in Wichita, Kansas in 1921, joined forces with Edgar Waldo Ingram to turn White Castle into a chain the next year. By 1933, Ingram bought out Anderson from the company and relocated the headquarters to Columbus, Ohio.
White Castle Franchise Cost / Initial Investment / Income
White Castle does not currently franchise and expresses no intention of doing so anytime soon. In fact, White Castle does not even sell public stock.
White Castle Business Opportunities: Other Information
White Castle is the restaurant that many credit with inventing the modern fast food restaurant. At a time when beef was no losing favor with Americans due to safety concerns, White Castle created a clean, sterile-appearing restaurant to ease those concerns. Additionally, Anderson is said to have thought of the concept of both the hamburger bun and the kitchen assembly line, thus allowing food to be served to customers in a quick manner.
Is this your franchise?
Contact us to unlock your franchise's page to add content and get leads!