Window Wear Pros
Franchise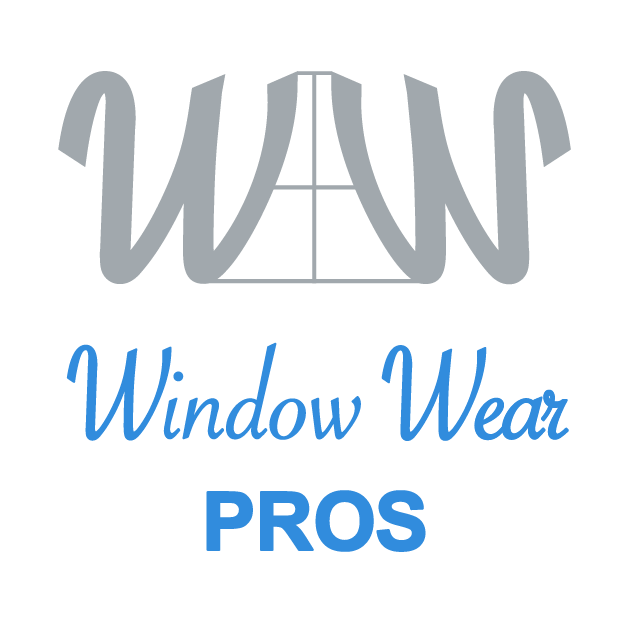 Window Wear Pros specializes in the measurement and installation of window treatments. By 2021, U.S. demand for window coverings will exceed $5B, yet there currently exists a shortage of qualified installation professionals. Window Wear Pros uses a complete training system to develop expert installers in a matter of weeks.
| | |
| --- | --- |
| | $65,000 |
| Investment | $60,050 - $106,900 |
| | $39,500 |
Own a Window Wear Pros Franchise - Questions & Answers
What is it?
Window covering and treatment products and services, including installation, cleaning and repairs
Window Wear offers a full range of window covering products, including shutters, blinds, shades and drapes
How does it make money?
Sales of window covering products for the home
Payment for repair, installation and cleaning services
Franchisees enjoy product discounts from national vendors
Who is it for?
Fashion-conscious franchisees who can advise on tasteful window coverings
Someone who seeks a home-based business
People who are comfortable traveling frequently to customers' homes and offices
What would you do as a franchisee?
Travel to homes and offices to install, repair and/or clean window treatments
Sales of a variety of window treatments for a range of settings and situations
Market and promote your franchise to build a steady client base
Window Wear Pros
The Industry
The M & I process for window treatments is a niche skill that most craftsmen are not trained in, as a result, there are not enough installers to meet the demand created by the industry. The window treatment installation industry is very segmented, with no single company dominating the market. Because these installers are in such high demand, they are able to set their own schedules and work limited hours per week. This results in longer wait times for consumers and a tremendous opportunity for an efficient system to seize the market.
How We're Changing It
Window Wear Pros (WWP) was created by window treatment experts looking to streamline the measurement and installation process, not only to decrease wait times but also to reduce mistakes and costly remakes. WWP is taking skill craftsmen and teaching them the art of window treatment measurement and installation. By increasing the pool of certified installers, Window Wear Pros will provide the services required to keep pace with the demand in the window coverings industry.

The principals of Window Wear Pros boast nearly three decades of experience in the window treatment industry. Our company was founded with a dedicated focus on window coverings and has developed a business model to provide services to customers in an efficient and profitable fashion. Jennifer House, our founder and CEO is considered one of the visionary leaders in this business (National Association of Professional Women, Woman of the Year).
The Window Wear Pros Franchise offers a streamlined, efficient process which provides customers with the best possible service and an exceptional experience. Window Wear Pros leverage real time measuring, scheduling, and payment receipt systems through proprietary technology and operating systems. You will be trained and certified in the process so that you may replicate the Window Wear Pros business model in your market and immediately be positioned as the market leader. The WWP Franchise fast-tracks you to maximize your potential. Being part of the Window Wear Pros Brand makes YOU the Window Covering Specialist.
Franchisee Support
As a Window Wear Professionals Franchisee, you can count on genuine support and guidance from the corporate team every step of the way as you build your business and grow your market opportunity. Our team of consultants within the Window Wear Group are experienced and knowledgeable not only on the service side of the business, but also with the industry as a whole, enabling us to provide you with the most optimum direction, leadership and mentoring. Our staff are trained continuously on the latest innovations in the industry so you can stay ahead of the newest trends, technology and service techniques.
Our team offers support for your business including, but not limited to:
Marketing and Business Development – We offer full support and guidance as you build customer relationships, market, promote and sell your services in your territory.

Training and Certification – You'll have earning potential as soon as you complete certification training. The Window Wear Professionals certified training positions you to be a sought after resource in your market.

Operational and Management – Our goal is to help you build a business that allows you to reach your financial targets while maintaining a balanced lifestyle. Our aim is to help you build a business, not a job. We provide you with the systems, techniques and methodology to support you in scaling and structuring your business for success.

Access to Strategic Relationships – We have implemented best in class technology and systems to utilize in managing your day to day business activity. Our proprietary software technology reduces hours of paperwork and administrative tasks allowing for more focus on building your business.

Technology and Best Practices – we have identified the best in practice technology and systems to use in managing your day to day business to help you be more successful. Our proprietary technology cuts out hours of paperwork and administrative time so you can focus on building your business.

The corporate team at Window Wear Group works diligently to ensure you have the best support, experience and guidance behind you. When you invest in a Window Wear Professionals franchise, you become part of a dynamic team, but most importantly part of an extended family. Your success enables our total success in the market!
Is this your franchise?
Contact us to unlock your franchise's page to add content and get leads!