Wing Zone is a fast-casual food franchise that has won the hearts of wing lovers and flavor fanatics across the globe. Their menu has something for everyone, and with a warm and friendly environment, Wing Zone tops the lunch, dinner, and late-night crowds. Own a Wing Zone franchise today!
| | |
| --- | --- |
| | $150,000 |
| Net worth required | $450,000 |
| Investment | $450,000 - $500,000 |
| | $30,000 - $40,000 |
| Royalty | 6.0% - 7.0% |
| Offers Financing | Yes |
| Units in operation | 64 |
| Founded | 1993 |
| Franchising Since | 1998 |
Own a Wing Zone Franchise - Questions & Answers
What is it?
A fast-casual food franchise that has won the hearts of wing lovers and flavor fanatics across the globe
With over 80 restaurants in 5 countries, they are the go-to spot for family and friends, wing lovers alike!
They offer 17 award-winning flavors that have taken over the lunch, dinner, and late-night crowds
How does it make money?
Through the in-store and take-out sales of menu offerings that include wings, tenders, burgers, and sides
Who is it for?
Someone with customer service experience that enjoys maintaining relationships with customers
Someone with the ability to direct and manage
Someone with operations experience although not required
What would you do as a franchisee?
Hire, train, and manage necessary staff and personnel to oversee the day-to-day operations of the franchise
Create meaningful and long-lasting relationships with employees and customers to maintain the legacy of the franchise
Network and market within your community to grow the Wing Zone brand
Wing Zone
Flavor Really Fast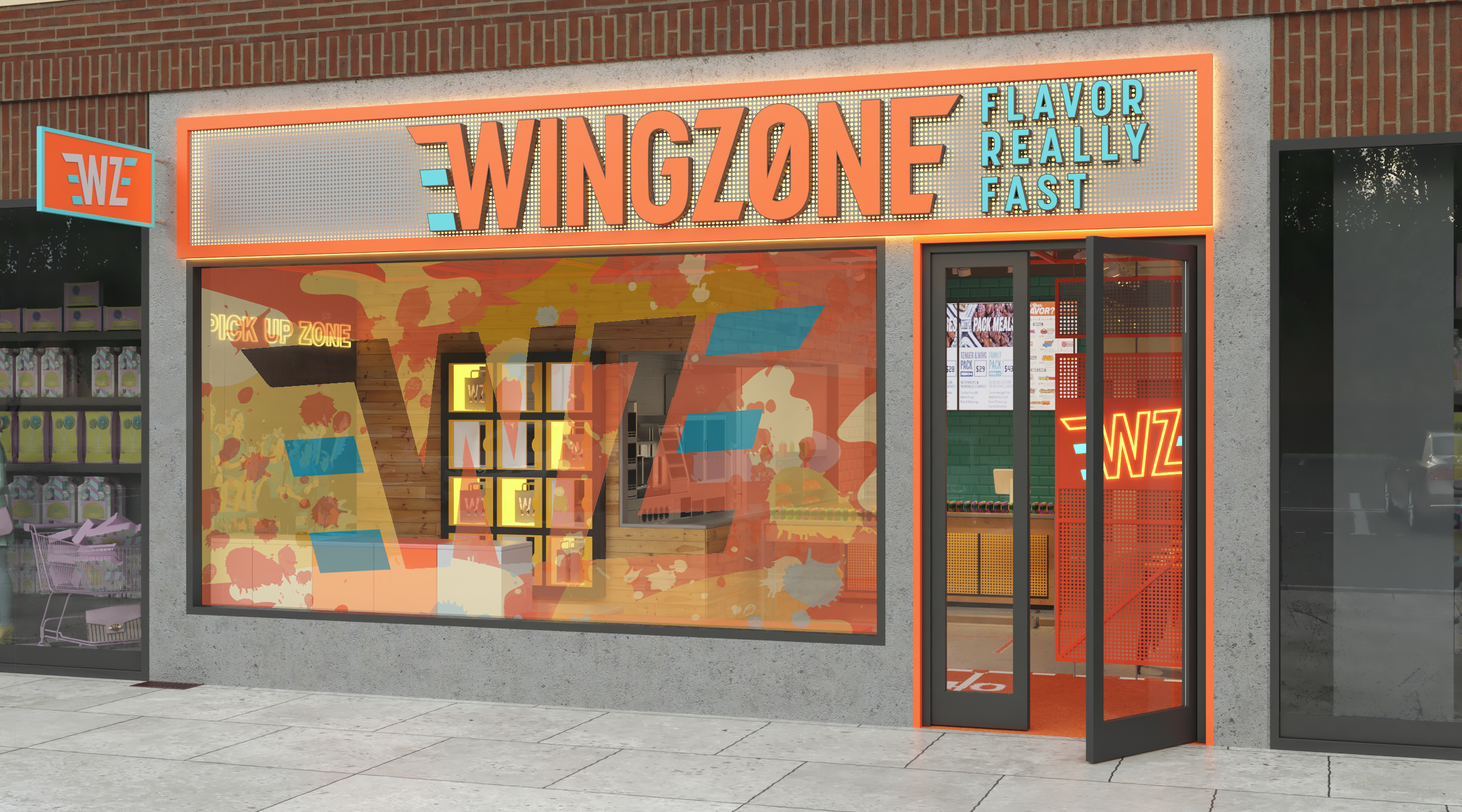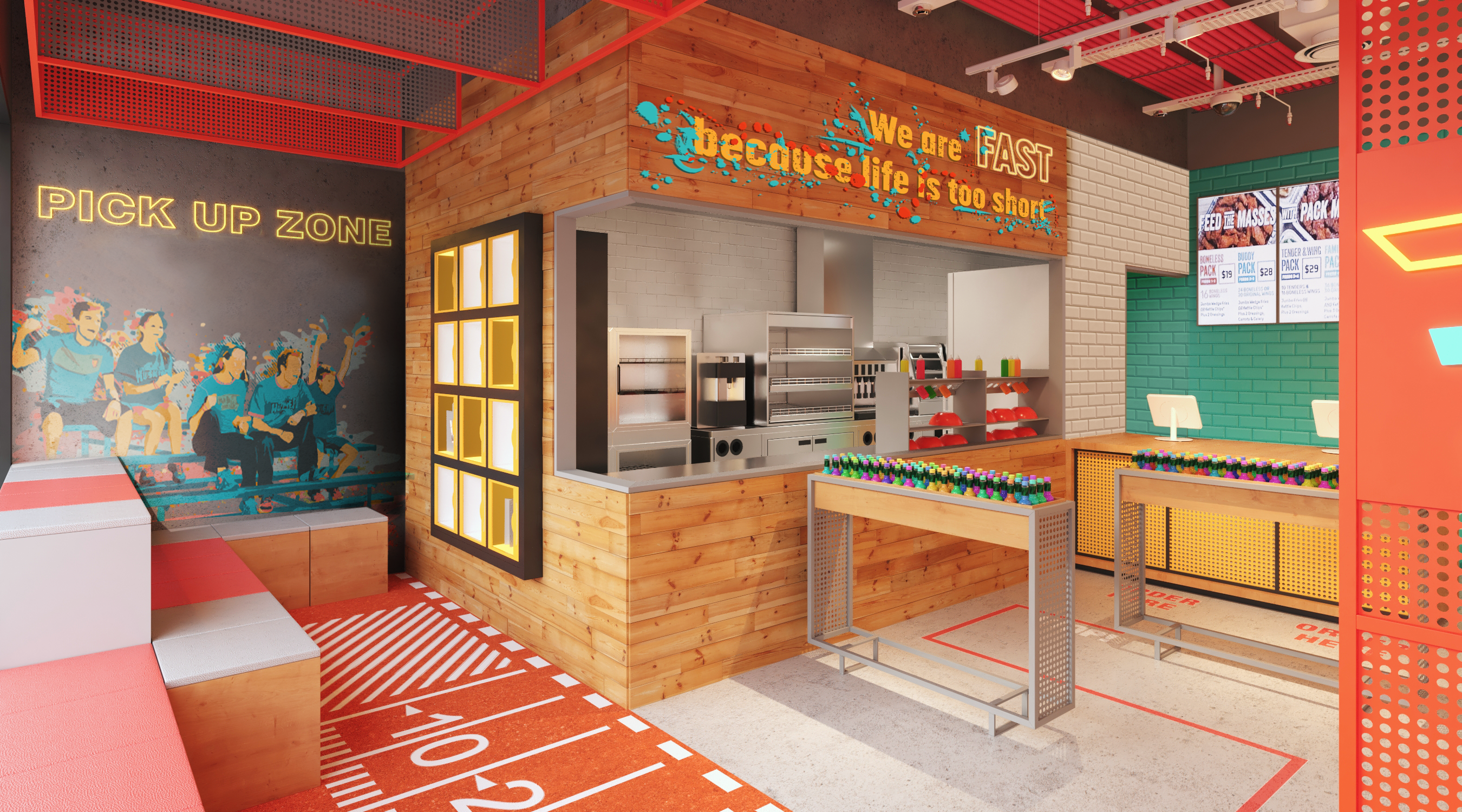 A FAVORITE AMONG FAMILY & FRIENDS
Today, Wing Zone is more than a franchise brand. It holds a special place in the hearts of wing lovers and flavor fanatics – who we like to call Flavorholics™. In our early days, our guests loved the flavors so much that they began asking that our other menu favorites be flavored like their wings – what Wing Zone now calls Flavor Fuze™. We are a family favorite as well as a go-to spot for friends. Our menu consists of something for just about everyone, our environment is warm and friendly, and we proudly own the lunch, dinner, and late night crowds in the QSR franchise environment.
Having grown to over 80 restaurants in 5 countries, we have not kept still. We continue to develop new formats and flavors to give their Flavorholics the best wing experience on the planet. We hope you're ready to join us.
HALL OF FAMERS
Wing Zone's flavors have been recognized as the Festival Favorite at the National Buffalo Wing Festival, where Buffalo Bliss was the official flavor for the wing-eating competition. Wing Zone has also received awards for Hot Shot, Thai Chili, and Garlic Parm.
WHY WING ZONE
Our chicken wing franchise is the best choice.
Throughout our history, Wing Zone has grown exponentially. We first expanded throughout the nation – and then across the globe. From day one, we have been delivering quality food and exceptional customer service. This commitment continues to sustain us as we expand into more territories. And as we grow, we are committed to staying true to who we are and what has brought us this far.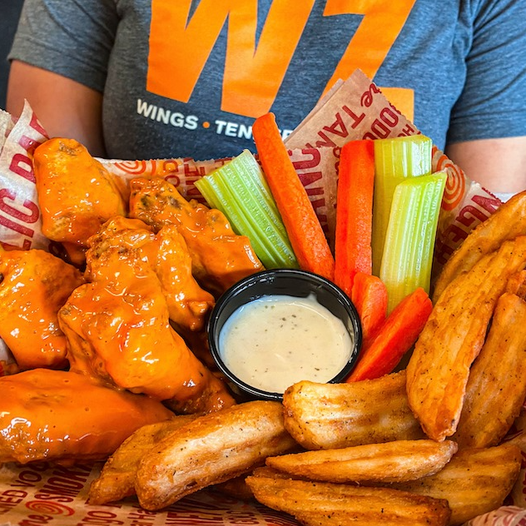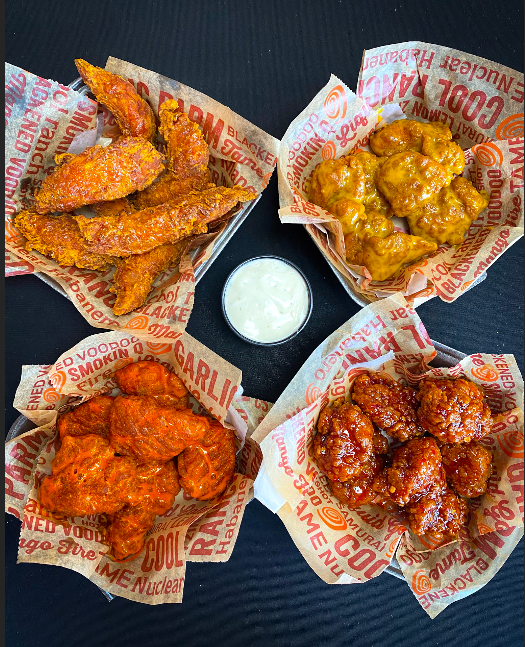 STAND OUT WITH OUR FLAVOR CONCEPT
Many of our current franchise owners did their homework before choosing our chicken wing franchise, and we hope you will do the same. We're confident you'll find that we offer so much more than other QSR franchise options. Just a few reasons to choose Wing Zone include:
Ranked Top 10 In Fast Casual - For the last two years, Wing Zone has been ranked among the top 100 movers and shakers in the fast-casual segment.
Established Brand Built On Flavor - We've spent the last 30 years developing 17 award-winning flavors to reward your taste buds.
Low Start-Up Costs
Comprehensive Training & Support
Small footprint
Technology Focused Leader in Delivery, Offsite Dining and Food Innovation
We offer our customers the option to choose any item on our menu and pair it with one of our 17 award-winning flavors. Wings, sweet and spicy mango fire chicken tenders … the possibilities are endless. The result – amazing flavor that rewards your taste buds.
Testimonials
"I would put our wings up against any other wing concept on the market! Flavor is what encompasses the entire franchise, that's why I knew we'd be successful." - Adam Wyatt Louisville, KY

"I'm part of making someone happy, every day. Everyday I wake up, I enjoy my life! I'm ready to come in and work and give customers the best experience they can have." - Mike Tackett Lexington, KY

"Owning a Wing Zone franchise has given me the flexibility to balance my work and family life and provide my dedicated employees a rewarding career." - Marty Abercrombie Tuscaloosa, AL
Request more information to join the Wing Zone family today!