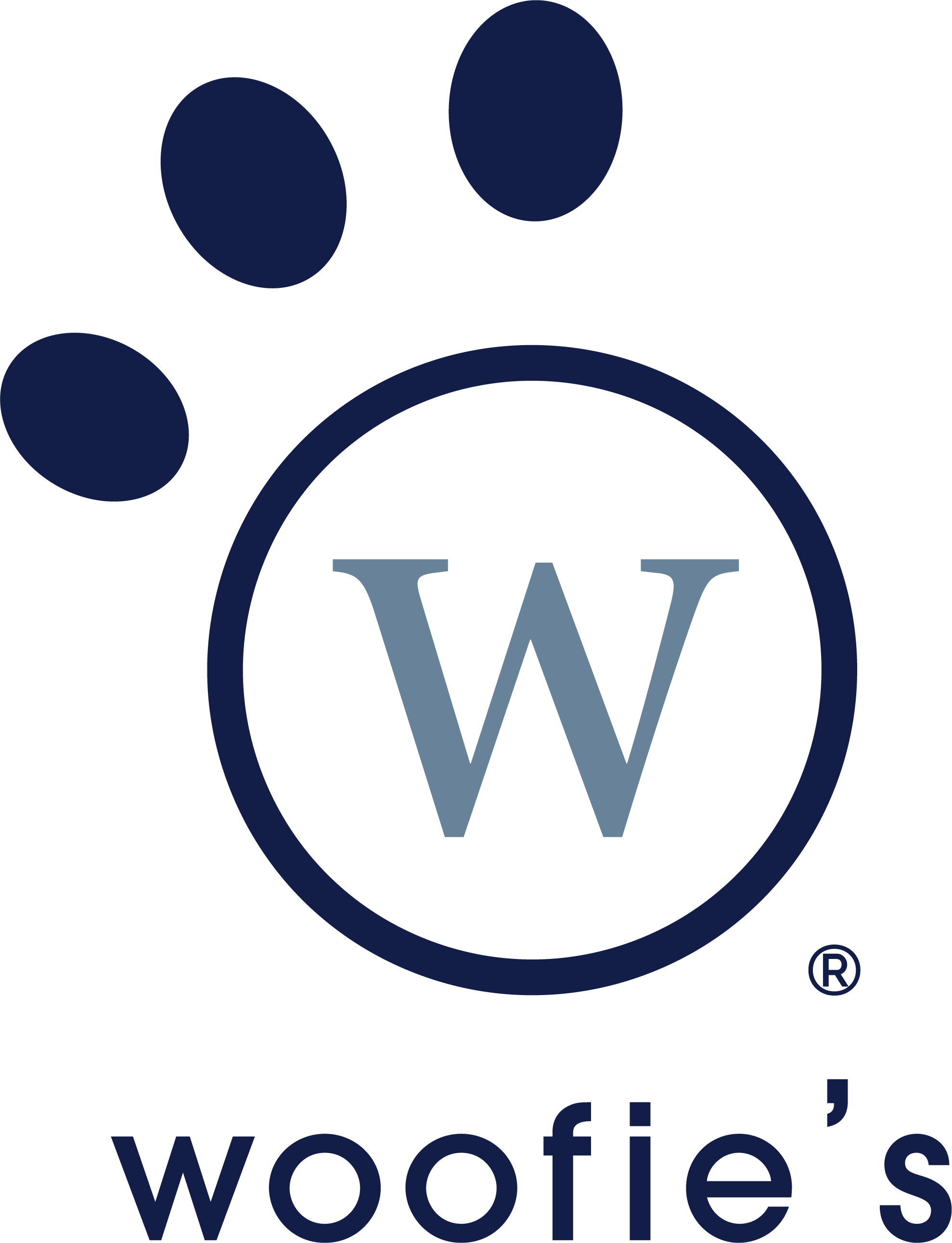 Woofie's is the first in the franchise system to provide pet sitting, dog walking and mobile grooming, which results in recurring revenue streams for franchise owners. The mobile business model has many advantages including the ability to scale, free advertising, convenience, and more. Ready to help pet owners in your community by offering superior, mobile pet care? Join the team today!
| | |
| --- | --- |
| | $80,000 |
| Net worth required | $350,000 |
| Investment | $125,319 - $209,801 |
| | $48,500 |
| Royalty | 6.5% - 8.0% |
| Offers Financing | Yes |
| Veterans Discount | Yes |
| Units in operation | 14 |
| Founded | 2004 |
| Franchising Since | 2018 |
Own a Woofie's Franchise - Questions & Answers
What is it?
Leading pet care franchise offering pet sitting, dog walking and mobile pet spa services resulting in multiple recurring revenue streams
Loyalty program attracts customers and promotes repeat clients through exclusive promotions
Home-based business model allowing quicker startup and lower initial investment
How does it make money?
Sales of pet sitting, dog walking, and mobile pet spa services
Who is it for?
Individuals who enjoy working with animals and want to turn that passion into a business
Someone excited about owning their own business and having more work-life balance
Individuals who love building community relationships and eager to share the Woofie's brand
What would you do as a franchisee?
Complete initial training to gain the knowledge needed to open and operate your own Woofie's business
Hire key team members to help operate your business and manage administrative duties
Promote your business to the community to attract clients and begin operating
Woofie's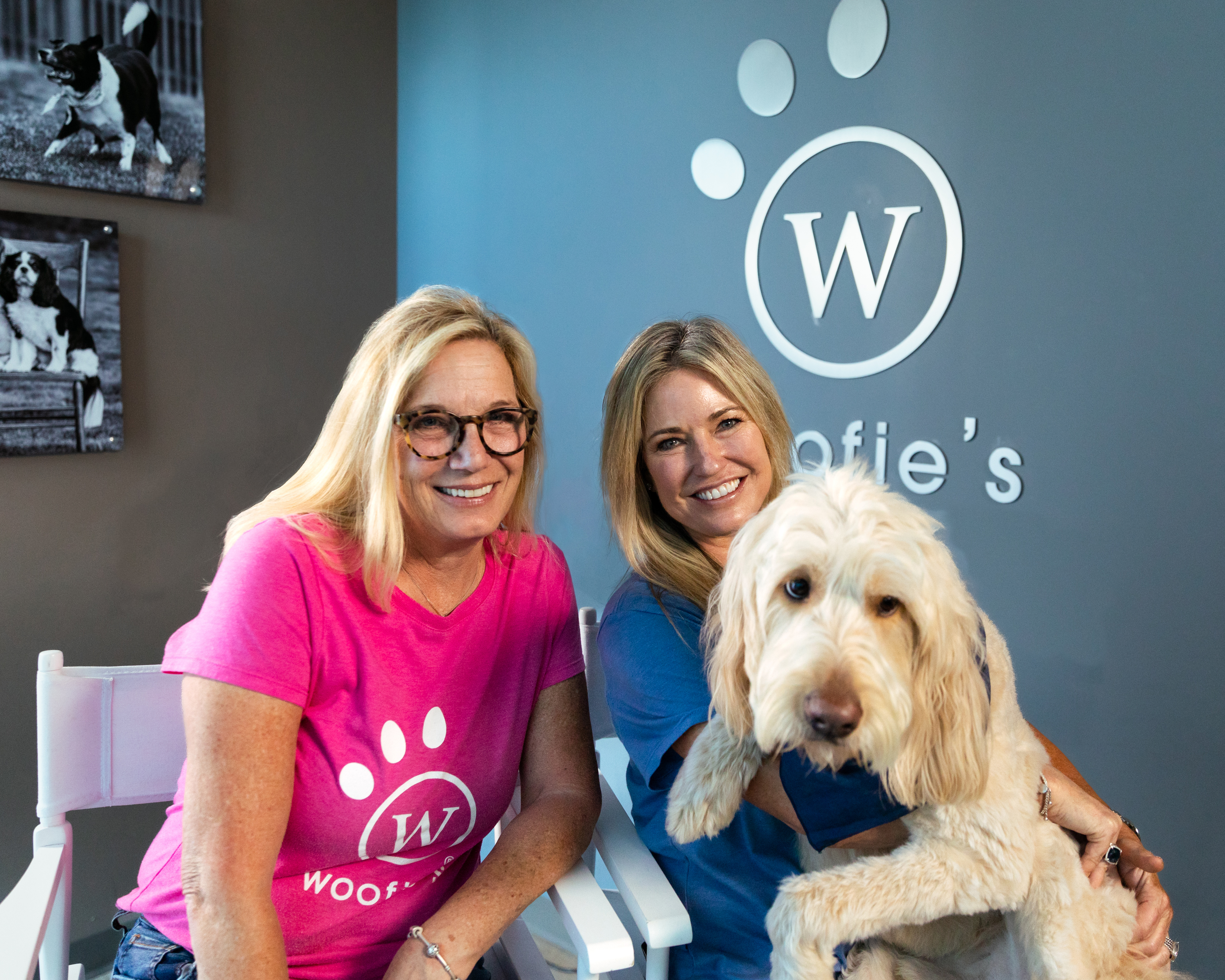 About Us
"Woofie's offers pet parents the convenience, trust, and peace of mind they deserve. Our unparalleled combination of reliable pet sitting, dog walking, and mobile pet spa services will surely give every client and their pet an exceptional experience. We've built a remarkable set of services and a passionate and dedicated team, which is led by incredibly talented women with distinct backgrounds and areas of expertise.
We've proven time and again that our concept is well-positioned to become the Leader of the Pack in the pet care franchise industry. Join our team and help us bring customized, professional care and services to pets and their owners in your community."
Industry Facts
According to the American Pet Products Association, the pet services industry has seen remarkable growth year over year, with pet parents spending over $8 billion on pet-related services. In fact, a recent report states that "spending on pet services continues to be an exciting and promising segment of the industry."
One outstanding aspect of the Woofie's concept is its broad appeal. According to the 2021-2022 APPA National Pet Owners Survey, 70% of U.S. households own a pet, which equates to close to 90 million homes. Whether for dogs, cats, bunnies, fish, and even lizards, Woofie's offers services to make every pet owner's life easier.
Woofie's Competitive Advantage
Woofie's leads the pack in superior pet care and continually earns awards and accolades, recognizing us as the best in the business for pet sitting, dog walking, and mobile pet grooming services. We stand out as a pet grooming franchise opportunity because of our recession- and pandemic-resilience and our unique combination of services that create multiple revenue streams for our franchisees.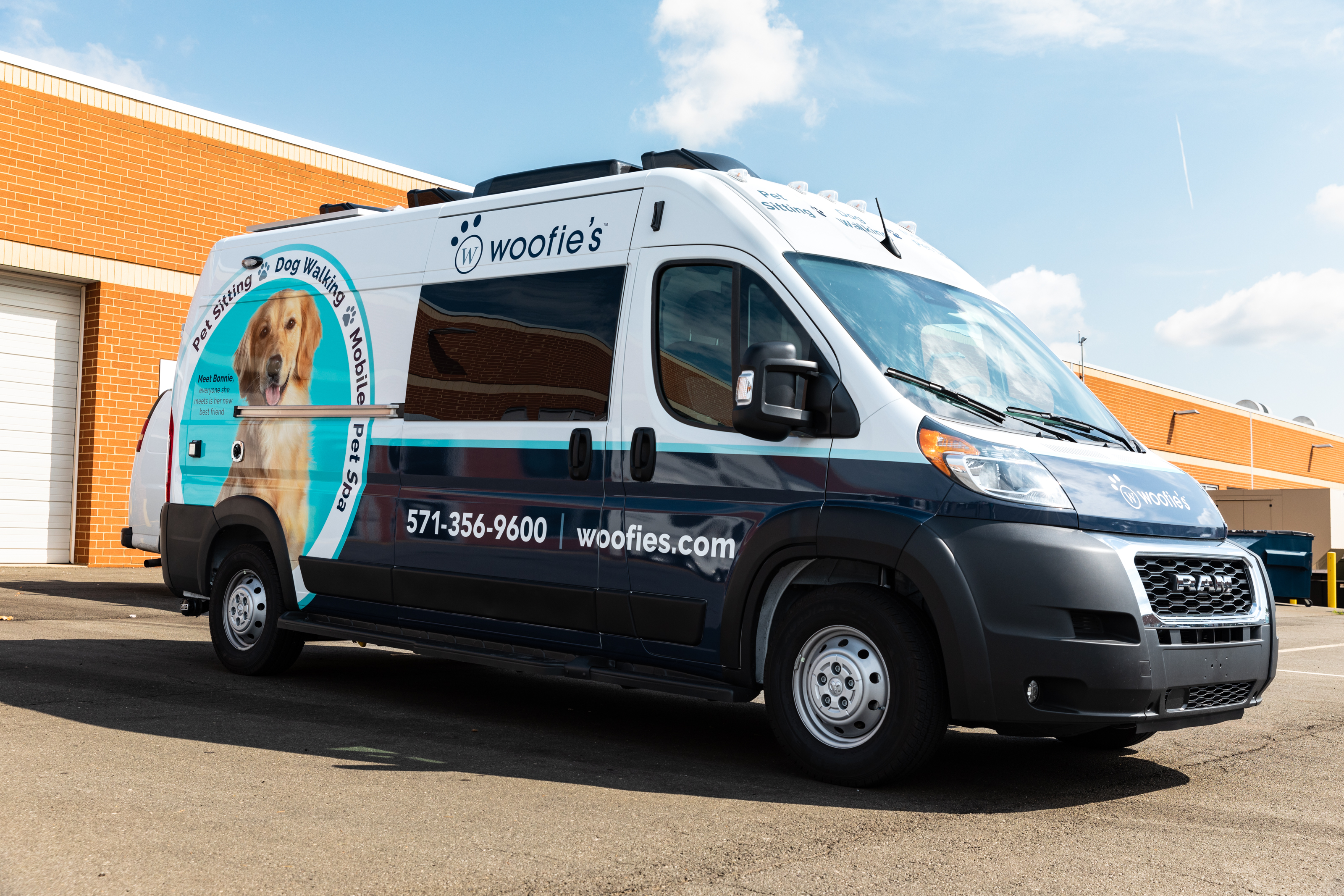 Why Franchise With Woofie's
Integrated Technologies: Through the use of email, phone calls, text, and GPS tracking, your pet business staff will be able to respond to clients promptly and reach you should questions arise. Ultimately, this coordinated technology will allow you to know what is happening in the field, streamline processes, build client trust, ensure brand loyalty, and scale operations. 
Loyalty Program:

All pet franchise owners are able to offer the

Woof Pack

Loyalty Program rewards, which gives our mobile pet grooming members exclusive promotional upgrades, gifts, and discounts. The program is designed to cultivate repeat clients and grow your business.

Community Leadership: As a Woofie's animal franchise owner, not only will you feel proud of your work but also of your company. Woofie's is committed to running an ethical, socially conscious business, with an obligation to give back wherever and whenever it can. This commitment means that your business will have a philanthropic presence in your market, one that your clients will appreciate.
Multiple Revenue Streams: The Woofie's pet care business concept makes us one of the only franchise opportunities that offers all three services - pet sitting, dog walking, and mobile pet grooming - in one business model. This unique edge will allow you to cross-sell services (such as grooming to walking clients or vice versa) to bolster your overall pet business growth. Additionally, these services are designed for recurring revenues through regularly scheduled walks and grooms.
Benefits of Franchising With Woofie's
Woofie's is the only pet business opportunity to offer pet sitting, dog walking, and mobile pet spa services in one business model. Additionally, expensive retail space is not necessary, as you can work from home with a mobile grooming unit, which allows for quicker onboarding and lower up-front investment.
When you become a Woofie's pack member, you can cross-sell services, promote multi-service client engagement, and bolster your overall business growth with recurring revenue streams.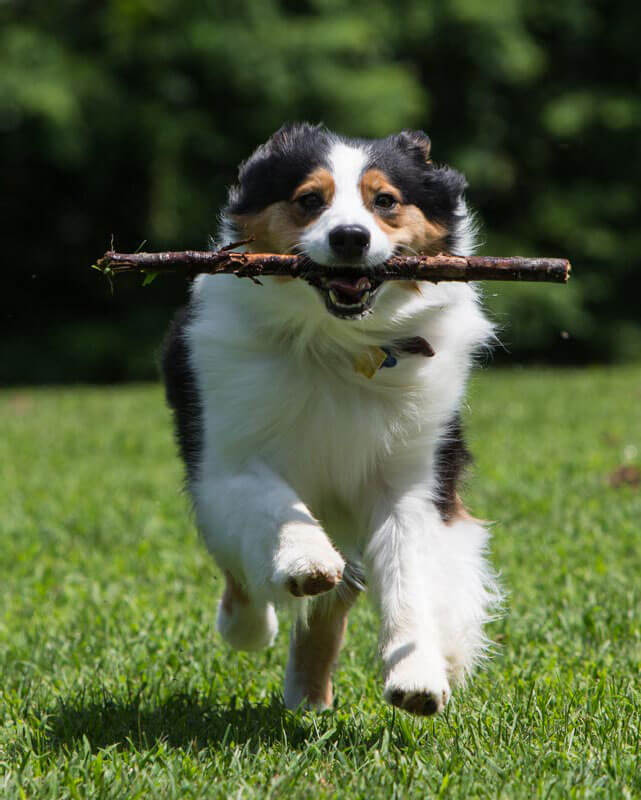 Training and Support
When it comes to support, we're the cat's meow! Our franchisees benefit from the Woofie's® decades of experience our management team provides, from animal science to business operations. So, if you want to learn how to run a pet care business, we're there for you every step of the way.
Prior to attending our initial training program, you'll get a chance to review our confidential operations manual and complete an online tutorial. Then Woofie's will provide a two-week hands-on training program on how to start a pet care business for franchise owners, lead groomers, and other key staff. Woofie's® Academy professional pet grooming school provides a pool of talented groomers for all franchise owners.
The headquarters-based training includes both classroom and on-the-job training to teach you how to open a pet care franchise. A Woofie's management team member will also provide two days of on-site assistance for you and your staff before you commence operations. Once your business is up and running, we will be there to provide remote support and ongoing guidance and training.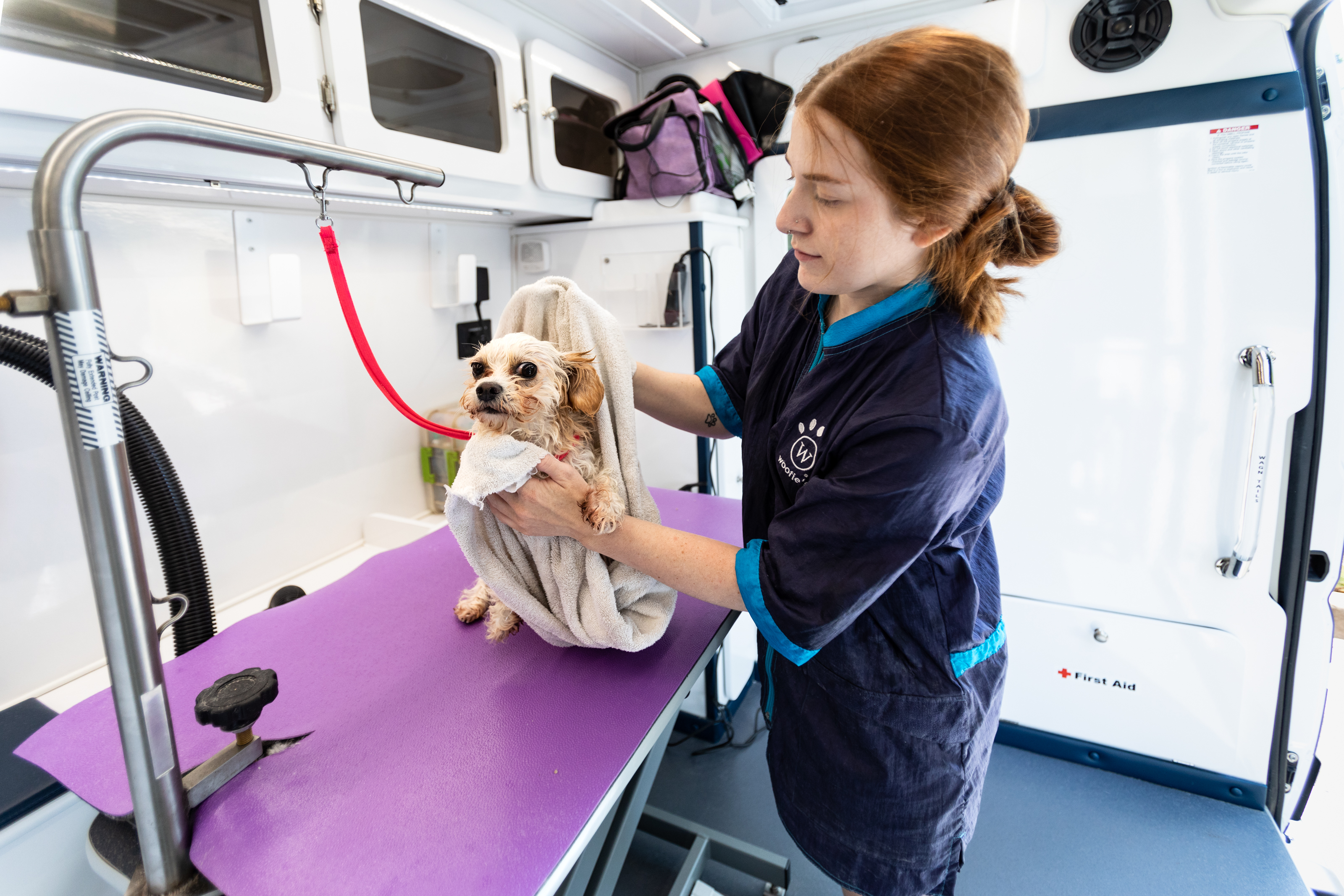 Ideal Candidate
The ideal Woofie's Franchise Pack Member is an enthusiastic and self-motivated animal lover with the drive and business acumen to oversee and be involved in the day-to-day details of a thriving operation.
Experience in both management and customer service is crucial in developing and maintaining strong team and client relationships. Woofie's franchisees should also be comfortable with financial statements and basic accounting principles. The ability to adapt to the unique and dynamic nature of the pet service industry requires thinking both strategically and "off the leash." Our franchisees will also share our philanthropic commitment to the community and the fulfillment that comes with giving back through local fundraising efforts.
You bring your professional experience and passion for pets; we'll bring our decades of knowledge and time-tested processes. Let's work together to build your business the Woofie's Way!
                  Excited about the Woofie's opportunity? Ask to speak with someone today!
Is this your franchise?
Contact us to unlock your franchise's page to add content and get leads!