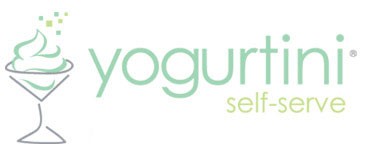 Yogurtini is a leader in the self-serve frozen yogurt industry. The company's upbeat, hip shops with a comfortable, casual atmosphere, draw customers of all ages for its delicious frozen yogurt selections and toppings. Combining classic frozen yogurt flavors like vanilla and cheesecake with new favorites like mango, Green Tea Tart, Acai Tart and Yogurtini's Signature Blueberry Tart, Yogurtini keeps customers' taste buds excited. The shops feature between 10 and 16 flavors every day. Customers love the freedom of mixing in as many toppings as they desire, choosing from more than 65 options, including granola, fresh fruits, candies and cereals, even espresso beans, and for the brave, Sriracha hot sauce. After all, Yogurtini believes no taste should be overlooked.
| | |
| --- | --- |
| | $240,500 |
| Investment | $240,500 - $435,000 |
| | $35,000 |
| Units in operation | 8 |
Yogurtini offers the most exciting franchise opportunity in self-serve frozen yogurt. A booming business, Yogurtini is rapidly growing across the country and seeks franchise partners particularly in Arizona, Colorado, Missouri and Florida. With a team of experienced franchising experts, Yogurtini has developed a proven system that will help franchisees jump out to quick success. Franchisees receive all the training and assistance needed to create a thriving business. Also, Yogurtini keeps product costs low and guarantees product availability with constant effort and system-wide economies of scale.
Yogurtini Franchise Opportunities – History
Yogurtini was founded in Tempe, Arizona, by two sisters, Natasha and Chelsey Nelson, two self-proclaimed yogurt fanatics. The health-conscious sisters sought to open a shop that would allow customers the opportunity to make their own customized frozen yogurt desserts with a self-serve concept, premium quality frozen yogurt, a huge array of toppings and an eclectic, dynamic retail design. Yogurtini became an instant favorite in the Phoenix area, and the Nelson sisters partnered with some of the leading franchise experts in the restaurant industry, creating a franchising system that has grown the young company to more than 20 stores now in operation.
Yogurtini Franchise Cost / Initial Investment / Yogurtini Franchise Income
The initial franchise fee for Yogurtini is $35,000. The estimated total investment to open and operate a Yogurtini franchise location ranges from $240,500 to $435,000, depending on site-specific conditions. A 5% royalty fee on gross sales is paid to the company, in addition to a 2% marketing fee.
Yogurtini Business Opportunities: Other Information
Yogurtini is dedicated to helping the community and frequently participates in fundraising events on behalf of schools, charities, senior and youth groups, church groups, and other causes.
Is this your franchise?
Contact us to unlock your franchise's page to add content and get leads!