Griswold Homecare - How it started, how it's going.
Griswold Home Care Franchise owners join the family for a variety of reasons, but they all have a passion for care. Hear their unique stories to learn why they chose a Griswold Franchise in the first place, and how they grew their business to be the success it is today.

Meet the Howard Family. 30 years of home care with Griswold in Fairfield County, CT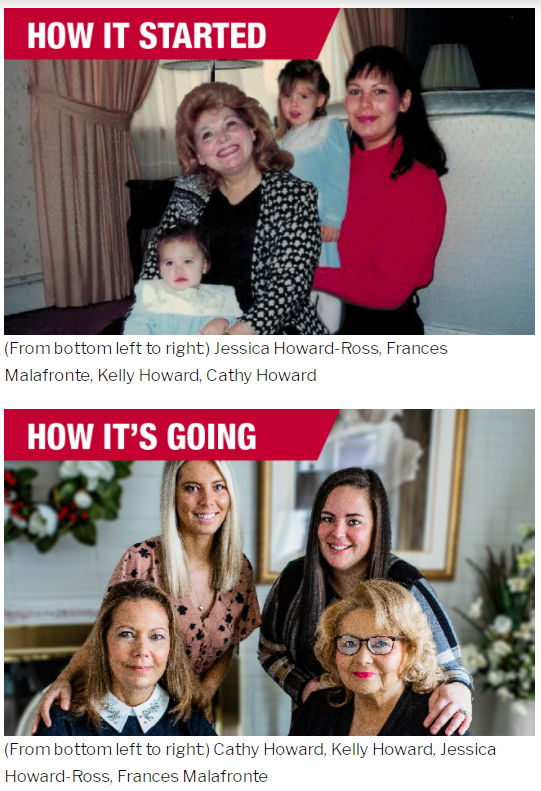 My why 30 years ago was born out of struggle and desire: My struggle to take care of my grandfather with dementia and desire to make a difference. We were doing our best as a family to take care of Grandpa but it was apparent there was a great need for non-medical care in CT. It was important to me that this care extend to the indigent and underserved. We were approved as one of the first non-medical home care agencies in CT to provide care under the Medicaid waiver program … We have been honored to care for tens of thousands of seniors throughout Fairfield County, and 30 years later there is still so much work to be done." – Cathy Howard, Owner
Franchise Consulting- A Recession-Proof Business That Thrives in Any Economy
"Also, this is also one of the businesses that performs even better in a struggling economy", Tim Bleakley explains. "When people are downsized,they are forced to look for other options. Many of these people gravitate to franchises because of the proven systems, the high success rates, and the extensive training and support programs. Plus,since we work with a higher level of clientele, those that need financing are easily able to obtain it, especially because we work directly with companies that provide business loans and companies that help our clients access their 401K funds without penalties."
PERSPIRE SAUNA STUDIO SET TO EXCEED FRANCHISE GROWTH GOALS IN 2021
Perspire Sauna Studio, the nation's fastest-growing infrared sauna franchise, continues its growth trajectory in 2021 and is forecasted to award 20-30 new franchises over the next 12 months. While much of the fitness and wellness industry continues to struggle amid the pandemic, Perspire continues to expand its footprint across the U.S.