Griswold Homecare - How it started, how it's going.
Griswold Home Care Franchise owners join the family for a variety of reasons, but they all have a passion for care. Hear their unique stories to learn why they chose a Griswold Franchise in the first place, and how they grew their business to be the success it is today.

Meet the Howard Family. 30 years of home care with Griswold in Fairfield County, CT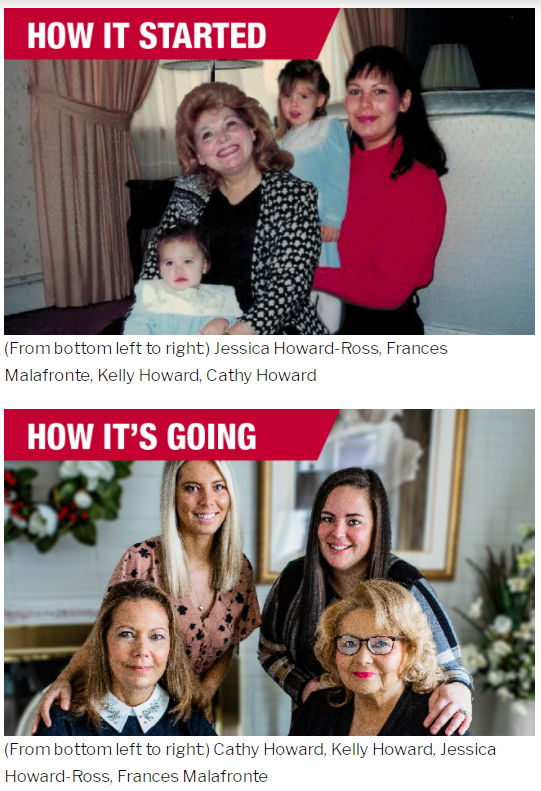 My why 30 years ago was born out of struggle and desire: My struggle to take care of my grandfather with dementia and desire to make a difference. We were doing our best as a family to take care of Grandpa but it was apparent there was a great need for non-medical care in CT. It was important to me that this care extend to the indigent and underserved. We were approved as one of the first non-medical home care agencies in CT to provide care under the Medicaid waiver program … We have been honored to care for tens of thousands of seniors throughout Fairfield County, and 30 years later there is still so much work to be done." – Cathy Howard, Owner
How Mike Bahr Went from Pillar to Post Employee to Franchisee in 3 Years
As the housing market begins to recover, homeowners clearly recognize the importance of hiring a certified home inspector. A recent survey released by the American Society of Home Inspectors (ASHI) found that 88 percent of all U.S. homeowners believe home inspections are a necessity, not a luxury.