IFPG, The International Franchise Professionals Group, Adds Red Boswell as President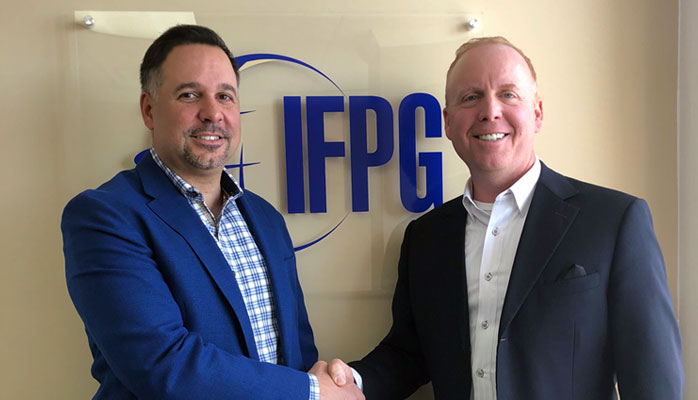 April 01, 2019 - The International Franchise Professionals Group (IFPG) announced today that they have added experienced franchise executive Red Boswell as President to continue IFPG's rapid growth connecting franchise professionals around the globe.
"Red's integrity and reputation as a caring and innovative leader in franchising made him our first choice to assist me in taking IFPG to the next level." said Founder, Don Daszkowski. "IFPG is ready to take on the future after another strong year of massive growth and success."
Boswell brings over 25 years of executive leadership in many areas of franchising, marketing and entrepreneurship. He will be responsible for continuing to grow IFPG's membership as well as develop new and exciting programs. Red will be heading up IFPG's second office which will be located in Plano Texas.
"I'm honored to join IFPG as President. It's such a huge opportunity to make a positive impact via the world's largest and most respected franchise consultant organization. I truly believe IFPG is the future of franchise consulting." said Boswell.
In 1998, Red founded and built a nationwide chain of 148 pet service franchises. After selling his franchise organization, Red launched Integriserv, a franchise and marketing consulting firm. Next, Red joined Expense Reduction Analysts as Chief Growth Officer to lead the expansion of this globally respected franchisor. As an experienced entrepreneur, franchisor, CEO, Certified Franchise Executive, speaker, consultant and passionate business builder focused on wisely scaling organizations, Red also fueled his business building passions as Global CDO and North American CEO for ActionCOACH and Leverage Global, a launching ground for emerging franchise brands.
Don Daszkowski will continue his day-to-day role as Founder. Working closely with Boswell and the IFPG Support Team, Don will continue to strengthen relationships with members, create new and innovative technologies and provide the best professional organization for franchisors, franchise consultants and franchise suppliers.
About the IFPG
The International Franchise Professionals Group (IFPG) is a membership-based organization with more than 800 Franchisors, Franchise Consultants, Lenders, and other Franchise Professionals that help potential candidates in the process of buying a franchise. IFPG does not participate in any referral fees from franchisor members or consultants, thereby allowing all members to work freely together. Through the use of technology, networking, events and proactive member support the IFPG has become the obvious choice for experienced franchise professionals. Much more than a network of franchise professionals, IFPG is a family of established, experienced, and highly professional members of the franchise industry.