Minuteman Press in Buffalo Gives Back to Front Line Workers and Supports Local Businesses During COVID-19
With a growing number of more than 70 participating businesses on their free Bounce Back Buffalo initiative, Minuteman Press in Buffalo is helping area business owners mount a resurgence of growth by making sure they remain connected to their own clients with free advertising and access to resources.
The Minuteman Press Buffalo website also hosts the Give a Pint to the Front Line charity with options that include custom hoodies, t-shirts and $6 and up virtual pint donations. "We are going to all the participating breweries to purchase the gift cards and are accommodating hospital protocol so we can donate them to our front-line health care workers."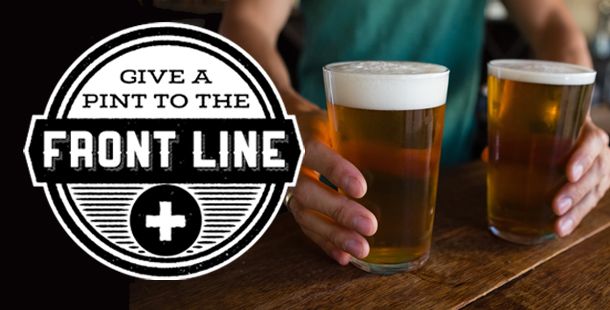 Minuteman Press Buffalo's website hosts the Give a Pint to the Front Line charity with options that include custom hoodies, t-shirts and $6 and up virtual pint donations.
"I have always been about community FIRST," says Wes Froebel, owner of Minuteman Press in Buffalo which has remained open as an essential business from the beginning. He also expanded his marketing services into two initiatives currently benefiting local business and lifting morale for front-line heath care workers.
The first, Bounce Back Buffalo, is a coalition of local business owners spanning a variety of industries hosted by Minuteman Press. "Our Bounce Back program has helped many businesses in Buffalo ranging from non-profits, restaurants, breweries, law agencies, photography companies, and more. It makes us at Minuteman Press Buffalo feel really proud that we are able to support and give back to our community."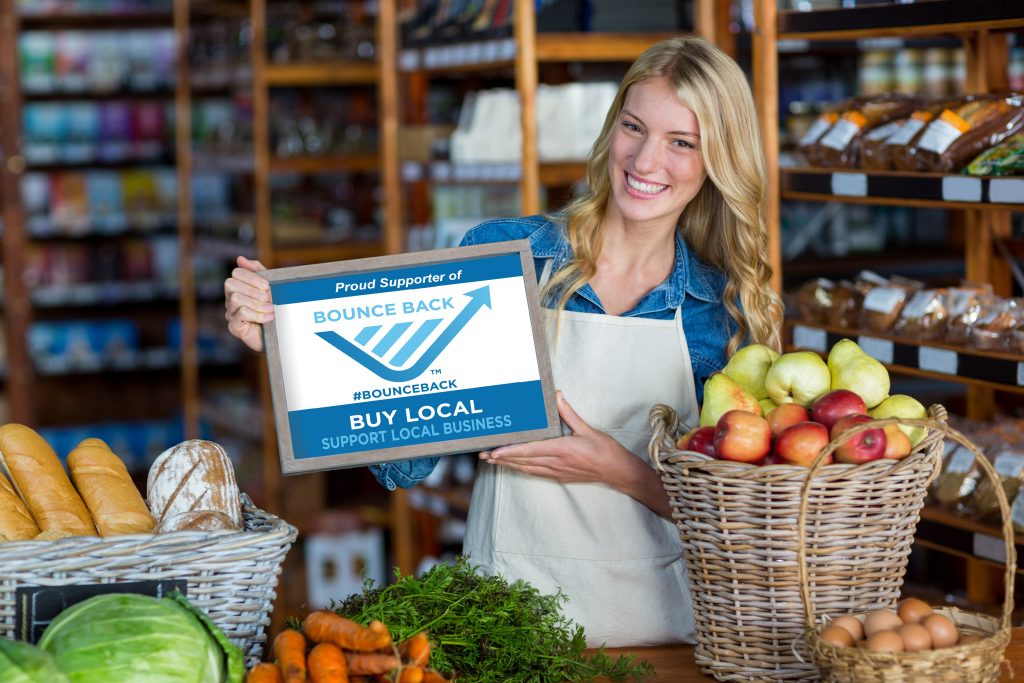 Bounce Back Buffalo is part of Bounce Back USA By Minuteman Press International, a free movement to support local businesses with local business listings and COVID-19 awareness and prevention posters.
Today, as things open up on main street, Wes is observing a rising enthusiasm in his area. "Businesses are reopening and increasing capacity now. We are helping them get their specials out there and easily update their hours of operation for all to see. A lot of our restaurants have begun to take reservations to make sure they are abiding by the need for social distance and use Bounce Back Buffalo to keep their guests informed and conveniently make those reservations. We are taking stress out of as many challenges as we can, helping our business and restaurant owners provide warm, welcoming messages so people are encouraged to shop or enjoy a meal."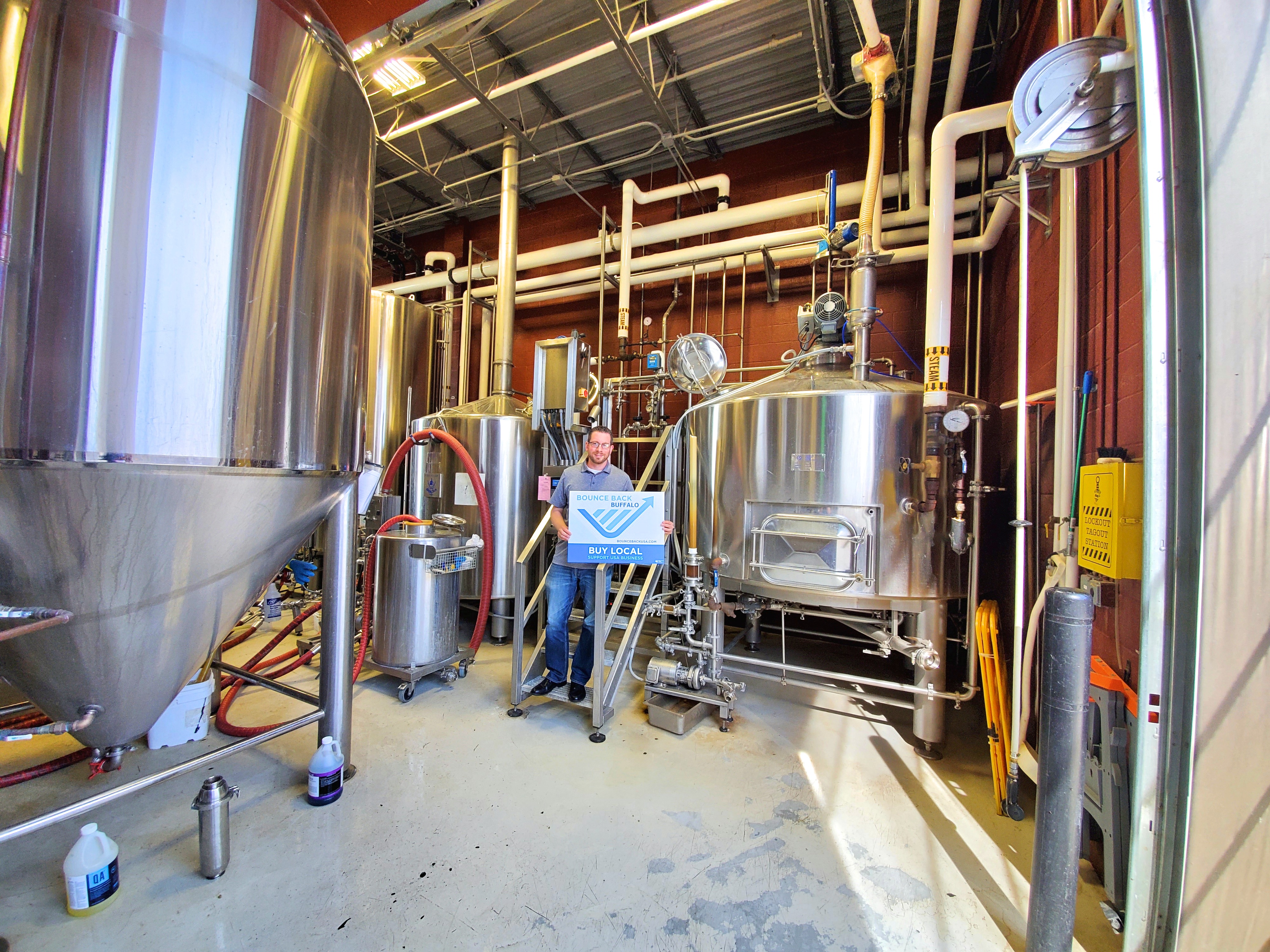 Big Ditch Brewing Company supports Bounce Back Buffalo, part of Bounce Back USA.
"It was great of Minuteman Press Buffalo to provide advertising, discounts to healthcare workers, and free advertising via Bounce Back Buffalo to support our business, our community, and the local economy." Matt Kahn, President, Big Ditch Brewing Company
"Participating members of Bounce Back Buffalo gain an SEO benefit as well. We help provide a strong backline to their websites which can boost their search engine rating." Wes Froebel, owner, Minuteman Press
The second spirit-lifting initiative, Give a Pint to the Front Line, directly benefits the tirelessly heroic health care workers while giving a shot in the arm to the breweries intrinsic to the area.
It has become a feel-good way for people to join Minuteman Press in generosity towards their neighbors and future. More are coming in every day, enthusiastically donating to the cause. Wes is gratified by the enormous response: "I lead with community first because I am aware of people's struggles and know we are in a position to help. When COVID-19 hit, and our breweries, restaurants and small business owners were closed, I understood their struggle at the same time that I admired the healthcare workers putting themselves at risk on behalf of all of us."
"I got the idea to establish a way for people to donate gift cards from participating craft breweries that we will deliver to health care workers who can take their pints to go; or they can choose to await the full reopening of bars and breweries. It supports the front-line workers and encourages more buying within our local economy," he adds.
People are discovering Give a Pint to the Front Line through Minuteman Press social media and email blasts, but also because it is becoming the talk of the town. "I had one person, Thom, contact me when he heard about us online. He wanted to combine his own donation, specially designed glasses that said, Buffalo Craft Beer Over Covid, which he used to raise $1,540 to contribute to our cause."
"Wes is a good guy and it is clear he wants to be involved and do good things for the community. I wanted to give back also and as I came up with my idea for the custom glass, I heard about this charity by Minuteman Press doing something cool on Facebook where you can buy beer for hospital workers. Instead of a straight donation, I contacted Wes and now he's doing the legwork collecting the funds and distributing the gift cards", Thom says.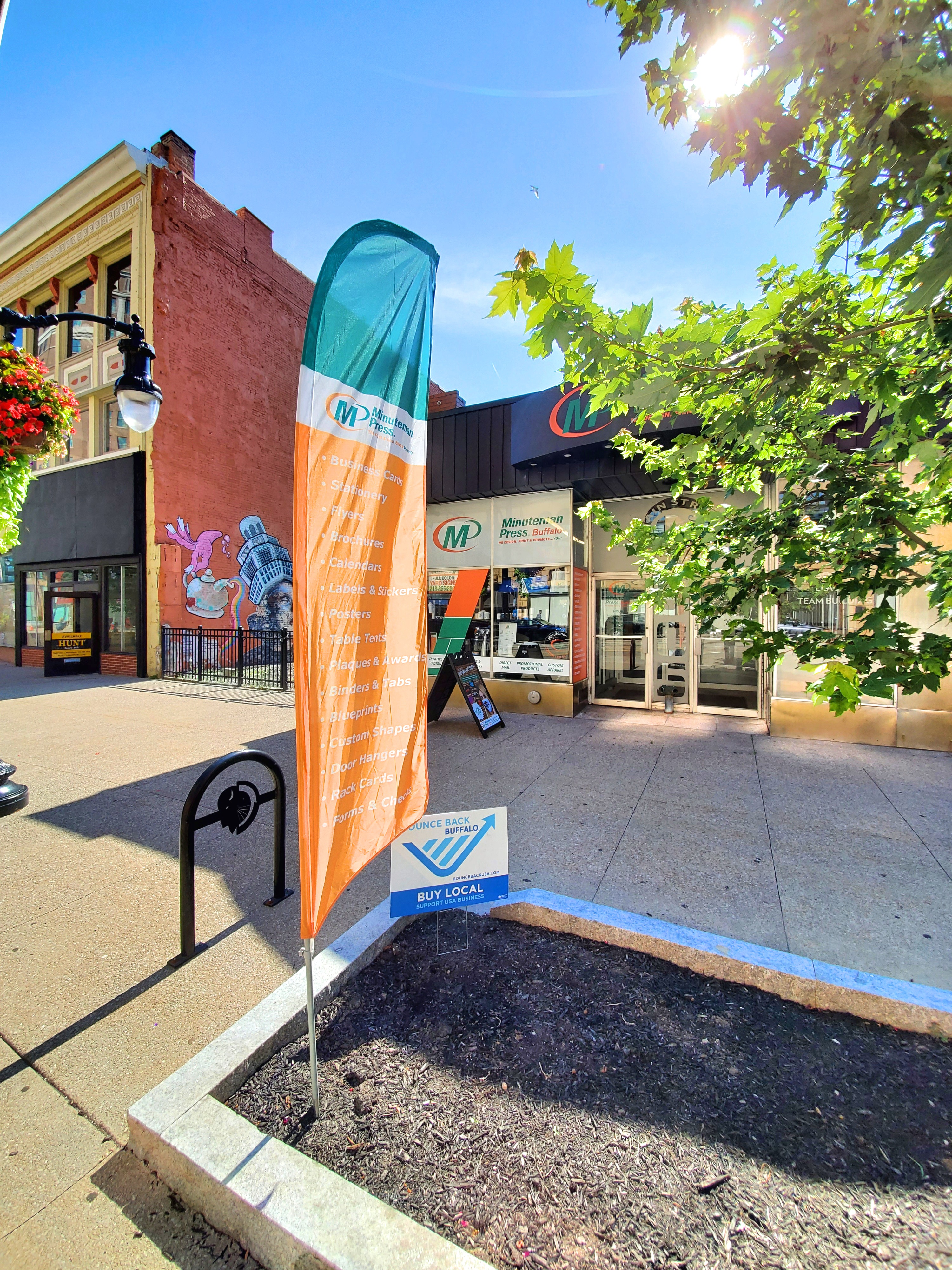 The Minuteman Press franchise in Buffalo, NY is supporting local businesses with Bounce Back Buffalo and giving back to front line workers with Give a Pint to the Front Line. The Minuteman Press franchise in Buffalo, NY is supporting local businesses with Bounce Back Buffalo and giving back to front line workers with Give a Pint to the Front Line.
He adds, "I want to raise visibility for what he's doing. I would like to see people go straight to Minuteman Press and get active in this program."
Wes remains dedicated to community first and his efforts are invigorating the area. "Our purpose is to help our own economy get back to normal and grow. We want everyone to be healthy, working, and spending money as we return to new pursuits and enjoying life."
For more information on Minuteman Press Buffalo, visit https://buffalo21.minutemanpress.com. Learn more about #1 rated Minuteman Press franchise opportunities and read Minuteman Press franchise reviews at https://minutemanpressfranchise.com.
Contact:
Minuteman Press International
Franchise Opportunities, 1-800-645-3006
https://minutemanpressfranchise.com
or
Media:
Chris Biscuiti, 631-249-1370
cbiscuiti@mpihq.com
Interview with Alan Hixon, President of MOOYAH Burgers, Fries, & Shakes
MOOYAH doesn't skimp on quality, and only uses the highest quality meats, cheeses, and vegetable toppings. With baked fresh buns and Dreyer's Ice Cream used for the shakes, MOOYAH doesn't want to offer the customers anything less than top quality for their money. In fact, MOOYAH uses the following brand names, Ketchup: Heinz; Mayo: Hellman's; Mustard: French's; BBQ Sauce: KC Masterpiece; Ranch: Hidden Valley; Buffalo Sauce: Frank's Original, A1 Sauce, and Cholula Sauce.