PuroClean Promotes Jarrod Meador to Regional Director and Samantha Jimenez to Review Team Manager
Thriving Restoration and Remediation Franchise Brand Elevates Key Team Members to Support Continued Network Growth
TAMARAC, Fla. (March 28, 2022) – PuroClean, a leading restoration and remediation franchise based in South Florida with more than 375 offices across the United States, announces the promotions of Jarrod Meador and Samantha Jimenez to Regional Director and Review Team Manager, respectively. Following a year of record growth across all facets of the company, PuroClean is continuing to expand its internal resources, enhancing the support it offers to its franchise owner network through a "One Team: All-In" approach.
"Jarrod and Samantha are both shining examples of what it means to be All-In through their contributions to the PuroClean family," said Steve White, President and COO of PuroClean. "They are representative of our dedicated corporate team, who work tirelessly to support our franchise owners on the front lines as they push to make a difference in their communities every single day."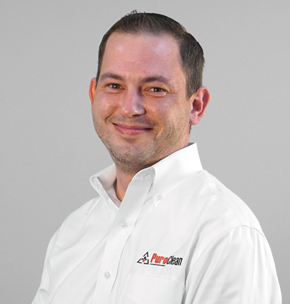 As a regional director, Meador will oversee franchise operations support for PuroClean franchise owners in North Texas, Nevada, Arizona, and Louisiana. In his previous role as Senior Director of Program's Operations, Meador oversaw the workflow processes for program work from our partners to PuroClean franchise owners across the country. Meador will now join the Regional Support Team, serving as a corporate liaison to 25 franchise owners in his area.
"I've really enjoyed my time so far with PuroClean, and I've had the opportunity to learn about many aspects of this incredible company," said Meador. "What I'm most excited about in my new role is the direct relationships I can have with our franchise owners, who are the core component of our business."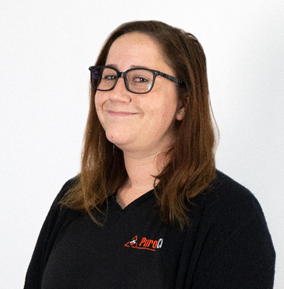 In her new role as Review Team Manager, Jimenez will lead PuroClean's Review Team, which is a vital part of the Business Development division. Formerly a Program Claims Examiner, Jimenez was responsible for serving as a communications lead for the review team, working closely with insurance partners and numerous claimants. As an examiner, Jimenez also outlined key strategies for improvement within the department by sharing feedback from those training and onboarding. Jimenez has proven to be an integral part of the team, and her leadership will undoubtedly elevate the review team as PuroClean continues to grow.
"I couldn't be prouder to represent PuroClean every day and am excited to continue to elevate the growth of the company as Review Team Manager," said Jimenez.
For more than 20 years, PuroClean has helped home and business owners with their restoration and remediation needs, serving communities across the United States and Canada with a network of over 375 offices.
For more information about PuroClean, please visit www.puroclean.com, or call (800) 775-7876. For more information about franchising opportunities, please visit www.purocleanfranchise.com.
About PuroClean
PuroClean is a leading, world-class service brand for water damage remediation, fire and smoke damage mitigation, mold removal, and biohazard clean-up services, working with both residential and commercial customers across the US and Canada. Founded in 2001, PuroClean is a diverse, fast-growing network of more than 375 North American franchise locations, each independently owned and operated. With a commitment to respond within two hours, the professionals at PuroClean are thoroughly screened, insured, and trained in utilizing the latest cutting-edge mitigation technology to complete the remediation task at hand. PuroClean has earned numerous awards within franchising and the greater global business community, including "The Franchise Satisfaction Award" from Franchise Business Review, ranking on The Franchise 500 from Entrepreneur Magazine, Inc. Magazine's "5000 Fastest Growing Private Companies" and Franchise Times "Top 400," and being named a Top Franchise for Veterans by Entrepreneur Magazine. PuroClean has the highest customer service satisfaction score among the top three carriers in the country. For more information about PuroClean, contact 800-775-7876 or visit www.puroclean.com; for franchise information, visit www.purocleanfranchise.com/.
###
Media Contacts:
Hemsworth Communications
Jillian Mushman/Jennifer Gordillo
954-716-7614 or PuroCleanPR@HemsworthCommunications.com
Minuteman Press Franchise Owner Joseph Lee Shows Print is Essential to Boosting Local Businesses in San Bernardino
SAN BERNARDINO, Calif. – Celebrating 5 years in business and overcoming the COVID-19 pandemic with 20% year-over-year sales growth to date in 2021, Joseph Lee has grown his Minuteman Press franchise in San Bernardino by providing essential printing and marketing services with a personal touch. "I always put myself in the customer's shoes, and I am always sincere. I ask them, 'What are you trying to accomplish?' Then, I let them know how we can help them while also doing everything I can to save them time, stress, and money. I let them know how they can promote their business, and more importantly I listen and get to know them."