PuroClean Promotes Sherri Spohn to New Leadership Role
Spohn Now Serving as Director of Sales and Franchise Growth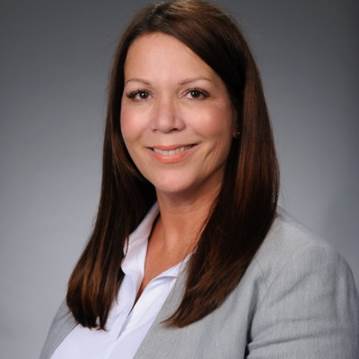 TAMARAC, Fla. – (March 28, 2023) – PuroClean, one of the country's leading property restoration and remediation franchises, is pleased to announce the promotion of Sherri Spohn to director of sales and franchise growth after nearly 10 years with the brand. As a seasoned marketing sales professional at PuroClean, Spohn will serve as a liaison to new franchise owners, working closely with Bud Summers, executive VP of operations and training, in her new role.

"Our franchise owners are the backbone of the diverse PuroClean network, and Sherri's ability to connect with potential new franchise owners is crucial to our unprecedented growth," Summers said. "She will continue to expand our organizational sales strategy while working directly with new franchise offices to guide and train their sales representatives for a smooth opening."
After joining the PuroClean network in 2013 as marketing director at a South Florida franchise location, Spohn joined the business development team at the Home Office in 2019 as business development director. In her new role, Sherri provides new franchise owners with a hands-on approach to strategies to immerse themselves into their local markets. Additionally, in Spohn's new role as director of sales and franchise growth, she will create sales presentations and initiatives for franchises, train sales representatives in the franchise network, as well as serve as the senior administrator for the customer relationship management (CRM) account and sales management tracking system.
"I couldn't be more thrilled to continue growing my professional career with PuroClean," Spohn said. "I love connecting with our franchise owners and helping to support them with their sales success. I am known for being passionate about my role because I know that these sales strategies work if you are consistent. In our industry, building relationships isn't about the sprint, it's about the journey."
For more than 20 years, PuroClean has helped home and business owners with their restoration and remediation needs, serving communities across the United States and Canada with a network of more than 425 offices.
As a leading franchise concept, the PuroClean model is ideal for business entrepreneurs passionate about contributing to their communities during times of need or natural disasters. PuroClean franchise owners receive extensive training on proper remediation and restoration techniques through the PuroClean Academy, both hands-on and classroom-based, and are provided with pre-opening training courses to help prepare for the launch of their local PuroClean business. The company also offers marketing support to help franchise owners realize success.
For more information about PuroClean, call 800-775-7876 or visit www.PuroClean.com. To learn more about franchising opportunities, visit www.PuroCleanFranchise.com.
About PuroClean
PuroClean is a leading, world-class service brand for property water damage remediation, fire and smoke damage mitigation, mold removal and biohazard clean-up services, working with both residential and commercial customers across the US and Canada. Founded in 2001, PuroClean is a diverse, fast-growing network of more than 425 North American franchise locations, each independently owned and operated. With a commitment to respond within two hours, the professionals at PuroClean are thoroughly screened, insured, and trained in utilizing the latest cutting-edge mitigation technology to complete the remediation task at hand. PuroClean has earned numerous awards within franchising and the greater global business community, including "The Franchise Satisfaction Award" from Franchise Business Review, ranking within the top 100 on The Franchise 500 from Entrepreneur Magazine, Inc. Magazine's "5000 Fastest Growing Private Companies" and Franchise Times "Fast and Serious" and "Top 400," and being named a Top Franchise for Veterans by Entrepreneur Magazine. PuroClean has the highest customer service satisfaction score among the top three insurance carriers in the country.
PuroClean Media Contacts:
Hemsworth Communications
Mandy Holm / Jennifer Gordillo
770-856-9123 or PuroCleanPR@HemsworthCommunications.com.