Two-in-One Business Model Propels Fresh Coat Franchisees to Record-Setting Summer

August 20, 2021— Fresh Coat Painters, a nationally recognized painting and home services company, shatters systemwide sales records for the fourth consecutive month and posts back-to-back months of record-setting revenue in June and July.
These milestones can be traced to the combination of increased demand in the home improvement industry and the recent expansion of Fresh Coat's commercial painting division, which has allowed franchise owners to quickly grow and scale their businesses in an unprecedented manner.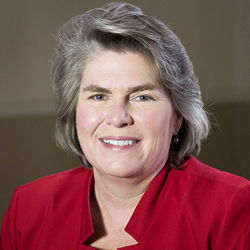 "This is an exciting breakthrough for Fresh Coat," says Tara Riley, President of Fresh Coat. "I'm even more thrilled about what it means for our franchise owners who are increasing their businesses' profitability through strong growth."

These indicators bolster the strength of Fresh Coat's unique two-in-one business model, which provides franchise owners with multiple revenue streams.
"Fresh Coat Painters is one of only a handful of painting franchises that have expanded into the commercial space," says Tara Riley, President. "However, we are the only brand to integrate it into the business model at no extra cost to its franchise owners. Fresh Coat franchise owners essentially get two businesses for the price of one."
Other franchise systems require owners to pay anywhere from $5,000 to $10,000 to be included in their commercial painting programs. Those owners are also expected to cover the cost of each lead. Fresh Coat franchise owners receive their commercial leads, which are sourced by a dedicated support team, for free.
The brand's expanded commercial painting division also provides franchise owners with critical training on bidding these lucrative projects. In addition to the commercial leads, Fresh Coat franchise owners are also provided with projects through the company's national accounts.
On the residential side, Fresh Coat owners have access to experts like "The Wall Wizard," Brian Santos, Fresh Coat's Director of Education, who helps keep the team informed on the latest trends and techniques.
Fresh Coat, which is part of the Strategic Franchising family, now has more than 175 locations across the United States and has plans to expand by 50 new territories in 2021.
PERSPIRE SAUNA STUDIO SET TO EXCEED FRANCHISE GROWTH GOALS IN 2021
Perspire Sauna Studio, the nation's fastest-growing infrared sauna franchise, continues its growth trajectory in 2021 and is forecasted to award 20-30 new franchises over the next 12 months. While much of the fitness and wellness industry continues to struggle amid the pandemic, Perspire continues to expand its footprint across the U.S.
Learn How Five Star Painting Franchise Offers Five Star Franchisee Support
We can generate up to 70% of the leads from in house managed campaigns, we have our award winning Sales Support that has proprietary telephone systems to turn leads into set appointments, industry leading pricing for product and proprietary sales, and support software that is proven to close deals and manage your business in the most efficient manner possible. We also have industry lead validation and discovery processes so that our candidate can truly understand our business model and reasons for success.