How Do You Build A Winning Franchise Sales Team? Follow These Tips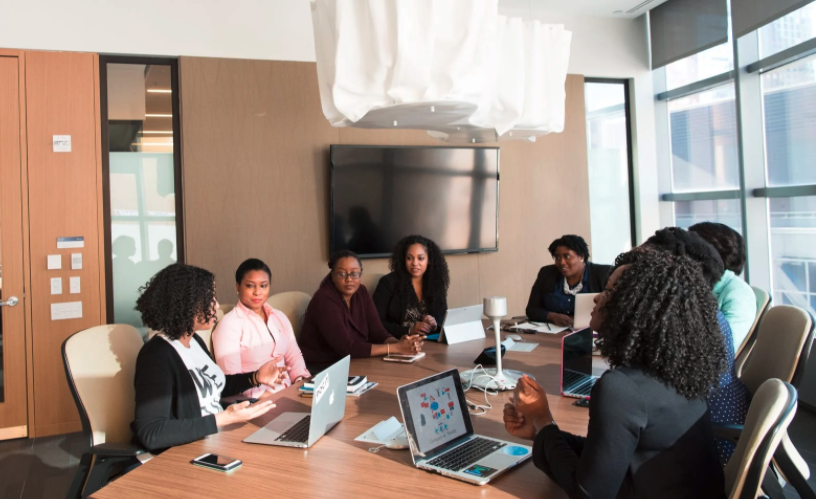 Leads drive the franchise industry. Everything in fran dev hinges on this asset.
You can't make multi-million-dollar, multi-unit deals unless you have a strong pipeline of high value candidates interested in owning your franchise.
And of course, the right sales team to nurture and convert those leads.
As you expand your franchise development team, whether it's from one to five people, or ten to fifty people, here are best practices we've seen across dozens of verticals in the franchise space to help you win.
Hire the Right People With The Right skills
What should you look for when building out your franchise development team? Not unlike any company's sales force, several skills and characteristics come to mind:
First, listening. Franchise salespeople need the ability to shut up and pay attention. They need to load the conversation with enough inquiry to get their person to talk to them. The act of real listening comes in picking through to find actionable items, i.e., sales related, product specific, or chance to build rapport.
Next is confidence. Knowledge about the franchise has to be strong. There's no need to be a master, but every salesperson has to talk about the performance and limitations of the franchise opportunity they are offering. Prospective owners can tell instantly what level of confidence that person has, which directly correlates to their willingness to buy.
Finally, creative problem solving. If a prospect is considering opening several units of a new franchise, that salesperson needs to educate them through that process in a way that no other competitor does. It can't be a one size fits all pitch. Their answer might be the strength of the brand, cost savings, and so on. As the sales relationship progresses, the best salespeople intuit which buying triggers they will respond to best, and tailor all messaging accordingly.
These aren't the only skills in consideration, but they are the foundation of what makes a person able to make the complex and important sale of a franchise to a prospective business owner.
Staffing Up Your Fran Dev Team
Deciding what kind of sales role to put a new employee in can be multifaceted. Whether it's a Sales Development Representative, Account Executive, Coordinator, Sales Manager or Director will depend on several factors, both individually and organizationally:
Sales Development Representative: This is the individual with the most energy. If they are curious and ask questions, but are still focused, take notes, and pass along reliable information, perfect. If they turn prospects into sales qualified leads and send it up the chain, even better.
Account Management: This is the individual with the best listening skills. If they are adept at making people feel heard, they're ideal for this role. But this person can't be rattled too easily. If they get energized about an opportunity to creative problem solve, have thick skin, and are able handle client feedback without taking it personally, they will thrive.
Executive Level: If we're ascending the company hierarchy further into sales executives (or anyone taking the lead down the funnel), that person has to be the closer. They need the most confident delivery of product information. They also have to be networked and known in order to reach maximum effectiveness and relatability. Their job is essentially figuring out whether the prospect can be a franchisee, and potentially how many units, if they're going that route, and make the deal.
Not every salesperson perfectly fits into one of these boxes. Some people could excel in multiple positions, and they're flexible, it might be worth testing as you grow.
How Company Sizes Impacts Sales Team Depth
Now you know what to hire for and where to place candidates. But how many salespeople should you ultimately hire for your fran dev team? And what kinds of tasks each one will execute?
That will depend on the size of your overall organization, both from an operational standpoint and a brand recognition standpoint. For example, large franchises tend to be highly recognized in their industry, but that's not always the case. Meanwhile, just because a company is a small franchise doesn't necessarily mean they will have low brand recognition.
Large franchises have the advantage of having many potential franchisees showing interest at any given moment. Because of their brand equity, they will have sales tailwinds. They probably won't need SDR's and an outbound sales staff, but will need enough execs to handle inbound sales. In general, they will try to deploy limited human resources against sales, knowing that their pipeline is always full.
But they will still have over a thousand locations, and thousands of inbound leads coming in. The biggest challenge for larger franchise development teams will be managing everything. So much goes into the franchise sales process, including website updates, lead generation, follow up calls, applications, discovery days, and actual closes. (For inspiration, you might want to check out FranFunnel's case study about how SmoothieKing's large sales team reaches more leads faster through text automation.)
Smaller franchise brands, on the other hand, are typically going to have one person leading sales. And if they don't have mass recognition, it means they will rely on outbound lead gen to make up a substantial lack of organic inbound interest. As such, they will deploy a significant amount of resources against that sales process. The number one problem these small franchise brands have is first getting people interested in opening the store, long before that person converts into actually opening one. It's a double sale.
This is where outbound lead gen becomes so important. If your franchise is well known and has tons of leads coming in no matter what, you can coast on that and focus on the sale itself. But if you aren't well known yet, you really have to focus on getting the message out and generating new leads.
One solution is leveraging scalable marketing technology as a differentiator to run leaner with a one person fran dev team, and still hit monthly goals. If your franchise organization has a small number of locations, then you might consider sales and marketing tools like trusted lead portals where your brand can advertise and get high value leads, or also innovative tech like a virtual discovery day (check out how Xpresso Delight is innovating with this offering) to garner greater interest in your franchise.
Onboarding Sales Hires Successfully
Once the fran dev team is set, it's time to onboard. If you're the owner of the company or the sales leader, then a critical part of your job is setting your new franchise development team up for success. There will no doubt be many items on your plate, but here's one best practice can't afford to miss.
Any employee onboarding a new sales team needs to enter in an open environment where they are allowed to make mistakes, learn and grow. Your job as the executive is to assess what kind of learning style they have, through whatever assessment process your franchise organization already has in place, be it MBTI, DISC, and so on.
Once you understand how to play to that salesperson's strengths, make sure they can feel autonomous in being successful as a new fran dev profession. Reinforce your learning culture that's inclusive by letting them do ride alongs on phone calls, meetings, demos, discovery days and other educational environments.
Finally, ensure they know how meeting their sales goals ladders up with overall company goals. If the franchise organization hasn't firmly defined what that company goal is, onboarding will always be insufficient. New sales team members should certainly be empowered to arrive at their KPIs in different ways, but everyone on the team should be singing from the same sales hymnal.
# # #.
Remember, it all starts with the lead. Without the right person to nurture it, it's useless.
There are numerous traits of a successful franchise, without a doubt, every great franchise has mastered the art and science of franchise sales With these best practices, your team will be able to refine and improve its lead generation and sales process to become the best in the industry.
Scott Ginsberg Head of Content at Metric Collective, the tech holding company of FranchiseHelp. His first job was selling parking spaces in his parents' backyard for local golf tournaments.
Email Segmentation.... Is It a Good Idea?
It might seem obvious to say that everyone reacts to emails differently, but how do you put that into practice? Do you send different emails based on where people live? What franchise industry they're interested in? Their current role at work? Something else altogether?
Our best email of 2015 – And what it teaches us
Well, for 2015 I'm happy to report that we're probably going to end up sending well over 100 million emails! And that only means that we've learned more about how potential franchisees interact with email.