The Seeds Of Franchise Development: The Webinar on Growing Your Garden With Outbound Sales (via the IFE Expo 2020!)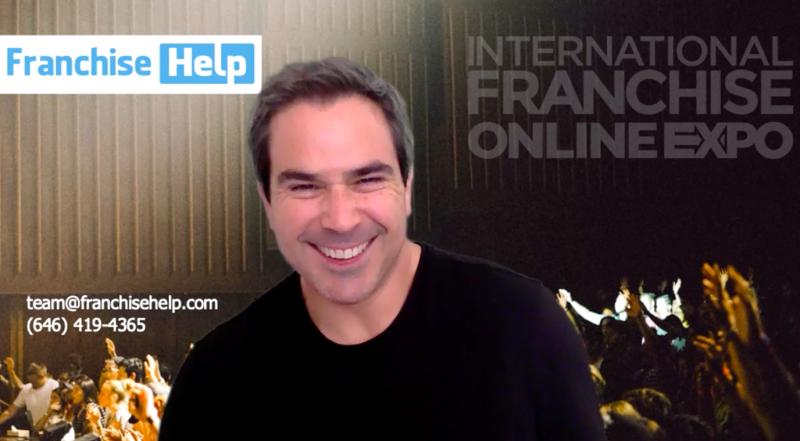 In this special edition post, we're sharing the video content from our recent virtual sales workshop at IFE's International Franchise Online Expo, hosted by our Director of Strategic Growth, Alfonso Flores -- Portal Lead Generation: Realities and Best Practices for Increased Lead Performance.
Below you can watch the video, and/or read the transcript. Enjoy!
Let's talk leads.

Think of leads as seeds; the seeds in franchise development. They are the beginning. Every new unit sold comes from a lead, whether it's a face fresh to franchising or a successfully seasoned multi-unit operator.
You have many ways to generate leads: PPC campaigns, social ads, email, texting, trade shows and brokers, SEO to increase organic leads from site traffic, referrals, press releases, billboards, brand gravity, portals, and usually best, your existing franchisees.
You know all this. And you know digital campaigns have the highest spend, and on average delivering the most new unit sales.
But did you know that spend is quite a bit less on a service like FranchiseHelp yet we remain a top sales producer? It's true. There's no magic involved, it's lots of care and work on your part, because the seeds simply dry up without attention from the salesperson.
Outbound Sales Warriors
The steadfast franchise development pro quickly gets each seed into the ground in effort to sprout. They can use a few contact methods but let's look at calling, and equate that to watering and watching, and each attempt as a day.
Who isn't surprised when a lead picks up first call, first day? I know I am!
But studies show this rarely happens.
So, typically, it takes several attempts, several days, for an answer, a sprout. Sure, some are discovered quickly to not be viable, and some never come up, but on average it takes 8 attempts, or touches, or to keep with the plant analogy---days---before we see something. 8 tries.
When new leads are coming daily, initial outreach with compounding follow-up is a lot to manage. Now, that supposes each and every lead gets the attention it needs. Does it, though?
Sadly, no. Mystery shops and 3rd party analysis show us, year after year, more than 30% of inbound leads never get a first contact attempt. Up to 60% are abandoned after just one try.
But check this out: Hubspot's research found that the chance of making contact increases to 90% on the sixth call
Talk about patience. And just like hundreds of seeds spread out, thinned as they break through, identified for potential, and nurtured to realize it, your sales funnel holds many prospects leading to the one with prize-winning growth. That was a quality seed.
The Q Word
Before knowing the nuance of portal leads, people often expect a lot of blue ribbon seeds. We're in sales, that just doesn't happen---well, not often, anyway.
Working with portal leads is a grind, there is absolutely no denying that. It takes between 6 and 12 touches to nurture a seed into a sales qualified lead. So folks get discouraged by what feels like endless calling, no answers, by leads changing their minds, or by getting someone who didn't provide factual financial information to our system
But you become disappointed, disenchanted, and here it comes… "if only these leads were better quality," which comes out of sincere frustration.
I get it, it happens to me, too.
Maybe it's helpful to set a baseline for the Big Q. Quality.
Can we agree on this?: Quality is a real human being, real data points, real quiz answers, automated email and phone verification through cross checking database APIs, and real-time delivery as soon as our user selects your brand for information. All of that is a healthy lead, it's a reliable baseline of quality, and that's standard with FranchiseHelp.

You can choose to buy a portal lead further along in growth, like our own lead qualification. That's when FranchiseHelp intercepts a lead who used our system to get information about your brand, and we call them to ask a series of questions to confirm their information and intent. After a lead answers everything positively, we set up a follow-up meeting for a phone call with the brand, and send the lead to you.
Naturally, FranchiseHelp lead qualification will get higher quality, and it costs at least ten times more per lead. Also, for leads further along, you can definitely work with consultants and brokers---maybe you already do.
Brokers will introduce candidates they vet by various criteria, and closing a deal from that lead has a high price. Because brokers work leads for you, for a while. They do the seeding and nurturing at the beginning of the life cycle, at the top of the funnel. They handle all those touches necessary to create a sales qualified lead. If you recall earlier, I talked about the average of 8 contact attempts before connecting in a meaningful way with a lead.
So, brokers will use their personal contacts, and portal leads, and leads generated through their professional networks to find good candidates for you, and their compensation usually matches the effort. You pay for their sales experience, industry knowledge, and for their network of relationships they spent months, even years, grooming and nurturing. If you don't want or need the capital boost from the initial franchise fee, and you can't spend time contacting leads, they're a solid option.
But if you're simply tired of calling and contacting leads, and becoming frustrated, take a break. If you have someone who can take over outreach, do it. If you have an automated solution for inbounds, use it. If your CRM has drip campaigns, set 'em up. Get your mind off those calls. Go Archimedes on it. Take a bath, go outside, take a walk, meditate, play with your pets, do something else, and reset. Again, no magic formula, just good process.
Volume & Benefit
Process with a winning combination of patience, care and work, and volume. Veterans of frandev and business development can amass several hundred attempts and touches via calling and texting and emailing leads every week.
It's routine, dare I say, normal. As the days go on, with the thinning and tossing of leads that occurs, keeping new leads coming in is vital. Volume and consistency key. Last year, FranchiseHelp generated over 3.5 million sessions on our site from nearly 3 million unique visits.
Our highly engineered system collects several data points to curate a more personalized list of franchise opportunities, automates the verification process, delivers fresh leads to our clients, in real time, several thousand leads every month, and keeps cost low, even with all the pioneering tech we deploy.
FranchiseHelp is at the top of this industry in lead volume---month after month, year after year---and lead for lead, dollar for dollar, tech-based portal lead gen from FranchiseHelp is effective and valuable. You do stand to gain from working leads yourself.
Let's bring up initial franchise fees again. The majority of you already know, but these are amounts of money due upon closing new deals, they range from low tens all the way up to, say, $50,000.
So I'll take that $50,000 into an example of closing two new deals.
Deal 1 was a portal lead from FranchiseHelp, and you worked the seeds in the soil from the start to find that winner.

Deal 2 was facilitated by a trusted broker.
Let's say you ran a demo and held discovery days at the same time for these two leads, and then you closed both deals the next week.
Did you do less work with the broker lead? You bet. And you also spent about 350% more for that deal, in the form of a success fee paid to the broker.
Like I mentioned, the broker, or consultant which is being used more nowadays, usually does a lot of work with the lead before recommending them to you.
The brokers I know are great at what they do. Their services are valuable, especially for franchisors with no time for frandev. But if you have time, do you want to pay 350% more for a deal? I've heard brokers justify the cost by saying the initial franchise fee is the worst money the franchisor will make on a deal.
This is to say that, depending on the level of unit success, the long-term value---royalties, etc---from selling a new unit will outweigh a $50,000 initial fee. While this can be true it neglects that the upfront initial fee can go to things like training, support, site selection, and many other expenses of the franchisor.
Ask yourself if you want to pay most of your franchise fee to a broker, or keep most of it towards working capital to service your brand growth.
So, the worst money it's not, but it is about priorities. I think frequent, sizable cash injections are pretty good. If you have time, and learn to work efficiently with our leads and volume, do it, and keep more cash in your business. And remember, regardless of where the lead comes from, you still have to close the deal.
How Does Your Garden Grow?
So, from seed to prize-winning growth, there is impressive value working FranchiseHelp leads. We built a great system years ago, and continue to enhance its ability to deliver fresh leads from wherever you want to extend your brand's reach.
We're proud to have the premier online lead generation system in franchising, serving the entirety of this incredible industry. Hey, if you lack the time, or get easily overwhelmed and frustrated with the early stage of the sales process, the top of the funnel stuff, it's totally OK. Perhaps more expensive solutions to help sell new units is a better fit, but if you are willing to put your hands in the soil, FranchiseHelp is here to help your garden grow.
Alfonso Flores is the Director of Strategic Growth at FranchiseHelp. His green thumb is currently gathering dust in Texas.
Franchisors & Private Equity Firms, Part 2: Smart Documentation
We've spent the last several years investing in franchises, working with private equity partners and helping educate people about this process, and wanted to share several insights about one of our favorite nerdy but profitable pieces of franchising: documentation.