The Week That Franchising Sleeps
You of course feel that the last week of the year is the slowest in franchising, but here's a quick look at the data behind it.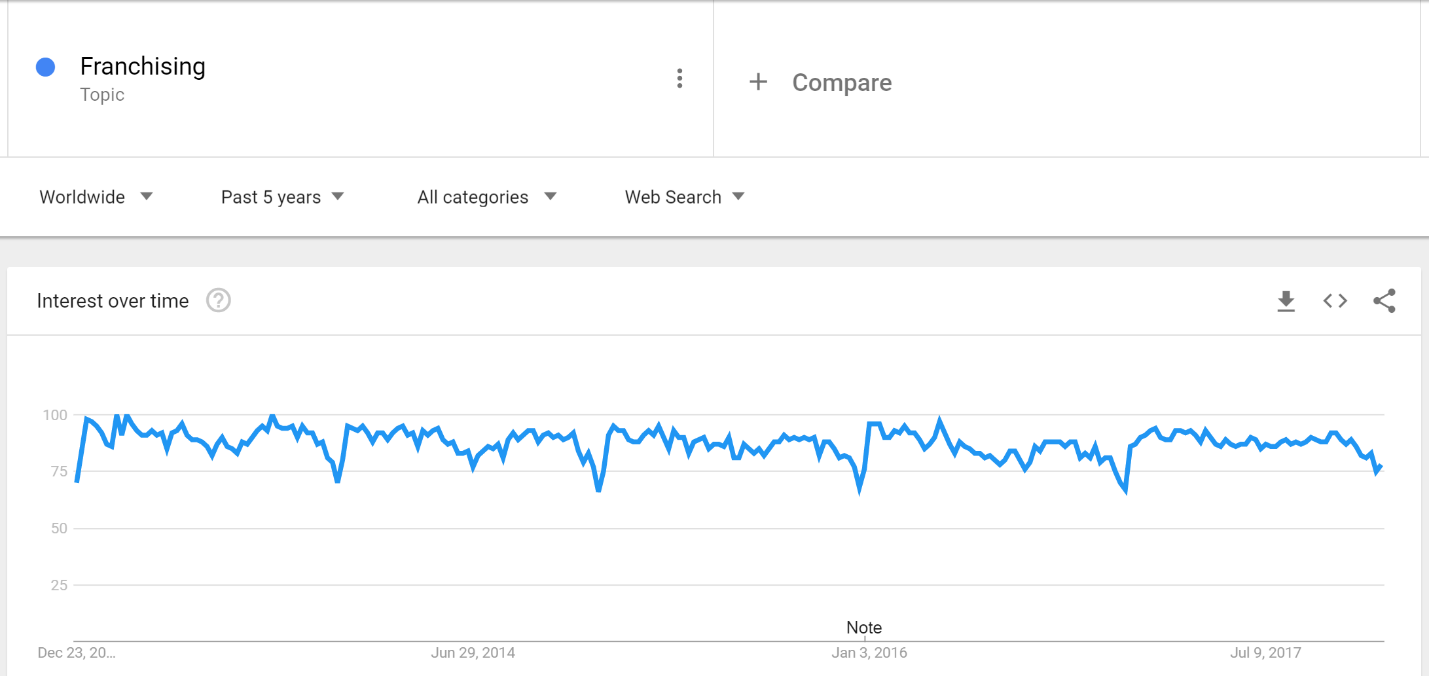 This is a look at what Google Trends says about interest in franchising on a weekly basis over a five-year period.
Don't believe me? Check it our for yourself here: https://trends.google.com/trends/explore?date=today%205-y&q=%2Fm%2F032h1
If you're like me (or any curious franchise development person), then your jump to what seems to be the annual free-fall in franchise interest. And when I add the dates associated with these troughs…

As you can see, the week of the year that lends itself to the lowest interest in franchising is of course, the end of December.
So when you return to your desk after Christmas, you shouldn't expect the leads to just be piling in.
(Of course, the irony here is that as soon as this week ends, we move directly into the most active month for franchise interest of the year.)
Enjoy the light week!