Where Portals Fit Into The Fran Dev Process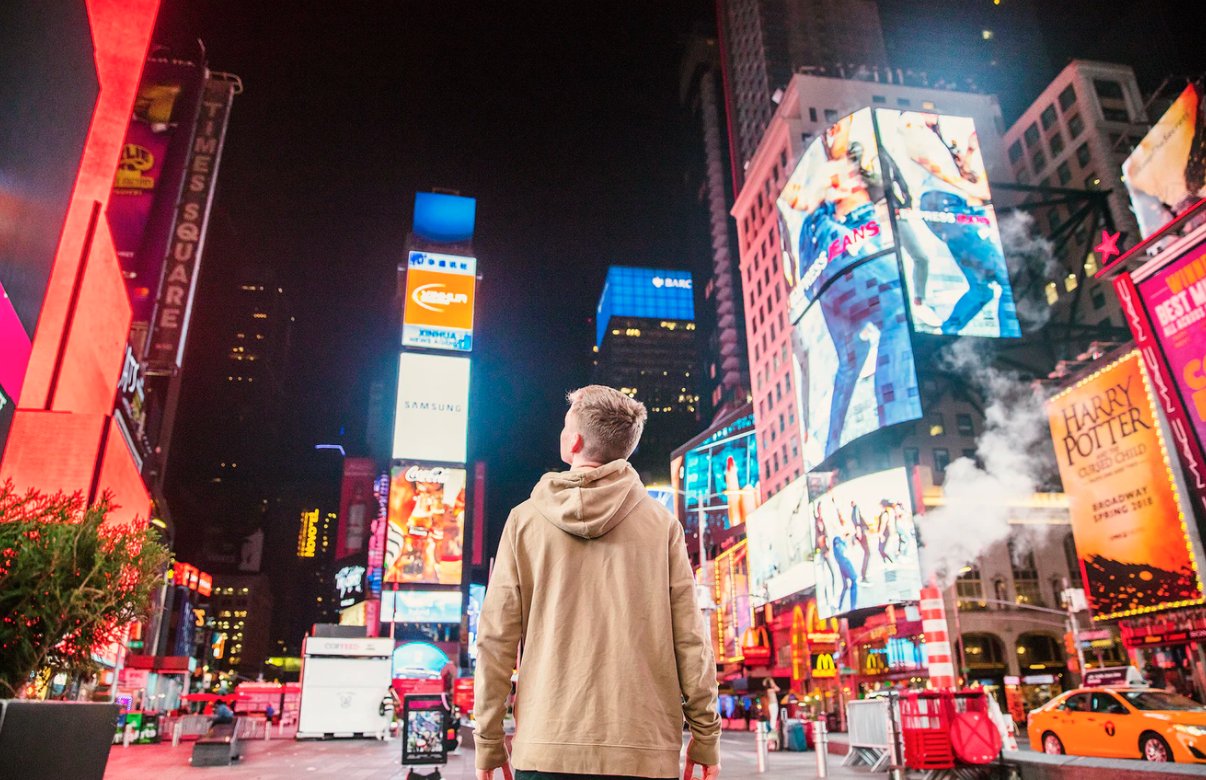 Is it just us, or are ads getting more expensive?
In the third quarter of 2020, Facebook reported that ten million active advertisers were using the social networking platform to promote their products and services, up from seven million advertisers in the first quarter of the previous year.
With this many active businesses leveraging the power of this platform, it's no surprise prices are going up.
What does that mean for your franchise?
If you're an emerging and small brand, then it still might make financial sense to use all of your budget on Facebook ads, rather than advertising through a portal.
If you're a more established franchise looking to grow to the next level, then tapping into the power of lead portals allows you to get economies of scale.
Lead Source Breakdown
What we tell our clients from large organizations is, each lead source can be the best for a certain stage in a franchise's growth. Here's a visual way to think about it: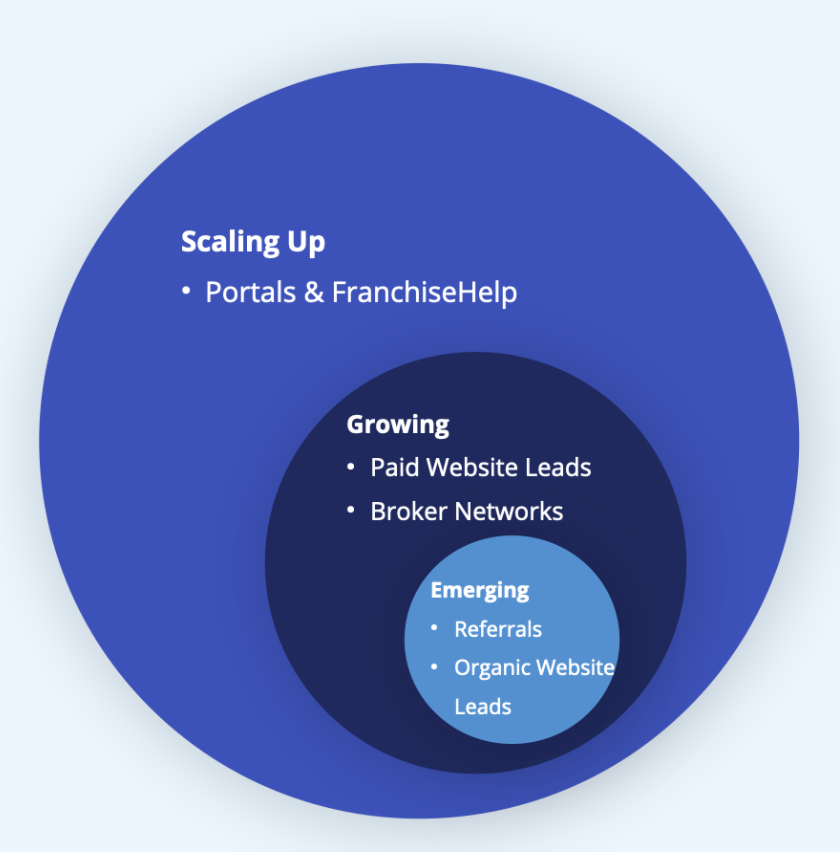 As you can see, we recommend you start with the least expensive and most highly converting channels. And when you need to grow beyond those sources, adding a portal like FranchiseHelp can help you get additional growth at scale.
Truth is, buying ads for a single franchise is very expensive, i.e., using digital advertising to find potential owners. But any time you can cast a wide net where entrepreneurs can pick from any franchise, it's not only cheaper but easier.
Economies of Scale
One of the major reasons FranchiseHelp is able to generate leads for less money than individual brands are is because our ads are brand agnostic. We are able to speak to individuals looking to open a business (any business) and bring them to our site for more details. Then, they can see different options and pick the ones that are the best fit for them. There's something for everyone.
On the other hand, when a brand runs ads on their own, they are only able to advertise for their own brand. If a user isn't interested in their specific brand, there aren't any other options for them to look at.
The more targeted your ads need to be, the more expensive they will be to run. That's why it makes sense to be on a portal rather than relying on your own advertising. It's like grouping our ad dollars with 100 other franchisors and sharing the leads based on the individuals' interests.
Case Study
Here's a hypothetical case study. Imagine you work in fran dev for Knockoutz Boxing, a fictional fitness franchise. You've already grown to a dozen locations, and it's time to ramp up.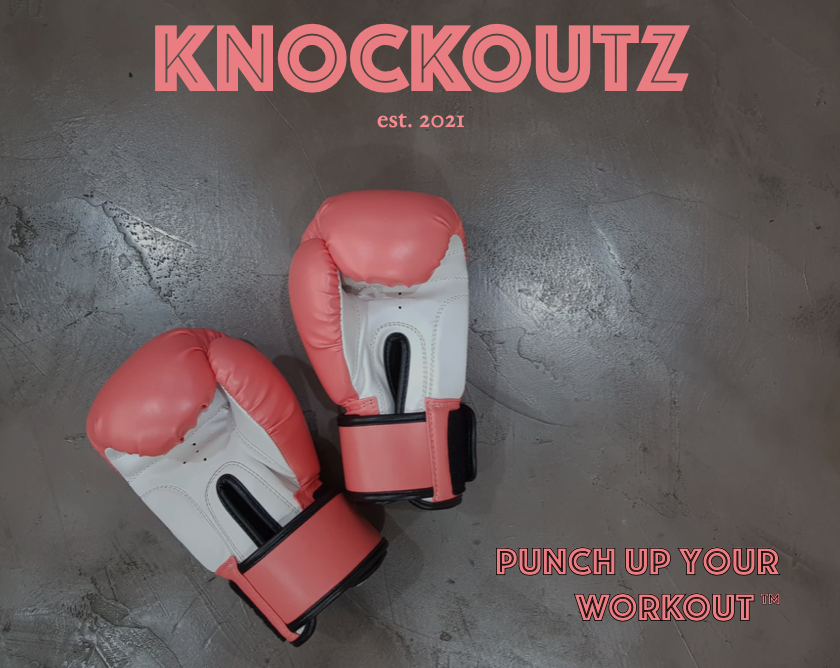 APPROACH 1: Imagine Knockoutz spending $10k/mo on Facebook Ads.
That means you have to buy, design & manage the advertisements yourself
Which also means you have to go out and find users in your target audience
Probably averaging around $150-$250 cost per lead, for nonorganic prospects
And ultimately convert them to your brand, hoping your landing page does its job
You've essentially set up multiple failure points where your leads might drop off. That doesn't mean you can't win with this strategy, but there are more moments for poor outcomes.
APPROACH 2: Now imagine Knockoutz is spending $3k/mo on a Portal
That means the portal can gain efficiencies on your behalf
Your brand can use savvy tech filters and qualifiers to keep lead quality high
Probably averaging around $30 cost per lead, for prospects who seek you out
Scale becomes more important than a slight increase in quality to achieve the order of magnitude you can't get alone
This approach, for a non emerging brand, streamlines the franchise development process in a world where advertising costs are only going to increase as more brands get on the platform.
And if that lead source (portal) can be the best investment for this particular stage in your franchise's growth.
In short, FranchiseHelp is here when you're ready to grow beyond digital advertising sources. Facebook ads are wonderful, and we use them every day. We've also been in this game long enough to see the writing on the wall.
If you want additional growth at scale that isn't vulnerable to fickle winds of digital advertising costs, our portal would love to fit into your fran dev process. Contact us today!
Scott Ginsberg is Head of Content at FranchiseHelp. He was not eligible to open a Knockoutz franchise because he doesn't have a punchable face.
What is franchise lead generation?
The process by which a franchisor finds prospective franchisees to open a new franchise - best practices, lead sources, budgets, process, and tech used for franchise lead gen.
Don't Click on My Ad! The Paradox of Free Branding
Text ads in LinkedIn appear in a few different places; at the top of the page or on the right rail. Even though they are far less likely to be clicked than sponsored posts, the payment and ad serving mechanism is the same for both ad types. You choose a bid per click and you pay that bid every time a user clicks on one of your ads. The frequency with which your ad is shown is based on the value of your bid relative to bids of other advertisers targeting the same audience.