Franchise Feature: How The Barre Code Became A Top Results Driven Fitness Franchise (Full Webinar)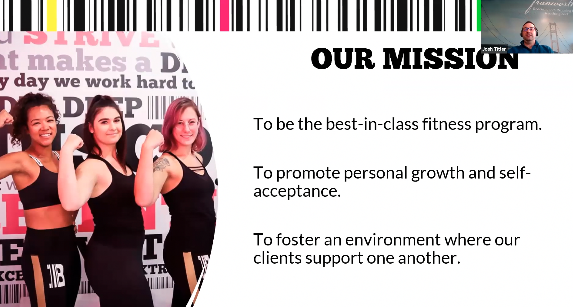 Are you looking to own a business that can make money and make people feel great about themselves?
Are you looking for a franchise that is multiple businesses rolled into one?
This week we hosted another Franchise Feature with, The Barre Code, where they shared about one of the most efficient, results-driven and unique fitness programs on the market today!
This business is in the right industry for strong growth! It is a low investment, small footprint franchise, that offers a recurring revenue model and the opportunity to scale giving franchise owners substantial results! As a franchisee, you will get to experience the personal satisfaction of living your passion while changing lives!

For those who missed out, here's the video of the full webinar:

What else does this Franchise Feature offer?
The ability for you to to create financial independence
Single or multi-unit opportunities for qualified prospects
Site selection and build-out assistance from approved vendor partners
Top notch marketing and operational support
Multiple stream revenue sources - membership, retail, online sales and on-demand sales
Unique product combining multiple franchises into one
Feel-good, empowering business that helps people and makes money
Ability to be an owner-operator or an executive owner (managing a manager)
Continuing education and support
To learn more, check out The Barre Club's website, or you can email direct to jessica@franchisehelp.com, and we'll connect you with the right team to explore this opportunity.
5 Hot Franchises for 2014
Looking ahead to 2014, quick service food and cleaning services are perennially popular and lucrative franchise opportunities. Here are five white-hot franchises that may surprise you.
5 Hot Franchises for 2015
Looking ahead to 2015, here are 5 different franchises that we think are going to growing at an incredibly rapid rate:
A Checklist for Franchising your Business
We thought it might be useful to break the process down into a to-do list for the prospective franchisor. This isn't meant to be an all-inclusive guide by any means, but the list below should give you a solid idea of what lies ahead.