Guess Who's Back, Back Again? Fitness Franchises "Working Out" Their Return Post Pandemic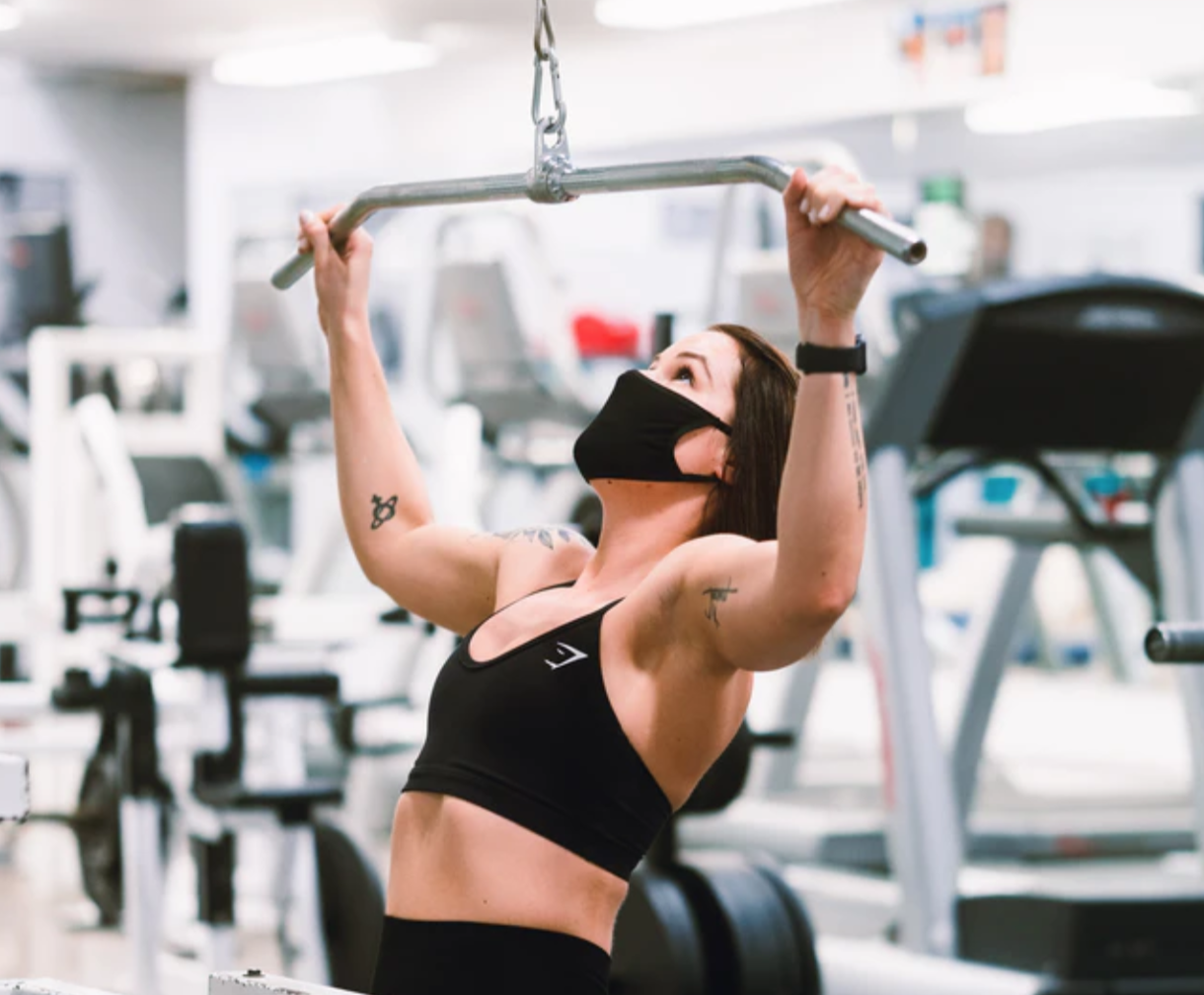 Live streaming workouts have become the norm during the pandemic.
Remote, digitally based fitness has been a lifesaver for dedicated exercisers during this isolated and high stress period. The new technology that so many smart fitness franchises have used has fundamentally changed the industry for the better.
Business owners are staying profitable, and customers are staying sane.
However, millions of people have been itching to get back to their normal, in person exercise routine for over a year now. I can say from my own experience that doing hot yoga in my bedroom while my dog sits beside my space heater and stares at me like I'm crazy has a limited shelf life.
Thankfully, now that over 51 million people in our country have been fully vaccinated (according to the latest data from the CDC) the world is reopening in numerous ways. Particularly in the fitness industry.
It's going to be a slow process, but people might be safely back at their favorite gym, yoga studio or community center before they know it.
The New York Times recently reported that in the United States, gyms and fitness programs have reopened in some capacity in every state, allowing an estimated 73 million eager members to return to exercise. Naturally, basic precautions for customers and locations include:
Limited capacity of customers at any given time
Required face coverings during workout
Maintain exercise distancing precautions
Increase focused on ventilation at facilities
We think it's awesome to see the world opening up in this way. And on a large scale, we think the fitness industry as a whole is poised for a boost in demand over the next twelve to eighteen months, with people eager to be back working out in public again.
If you're considering opening a fitness franchise this or next year, you may be making a smart move.
Let's take a look at two very different fitness franchises who are positioned to capitalize on this trend, both in person and also digitally:
World Gym International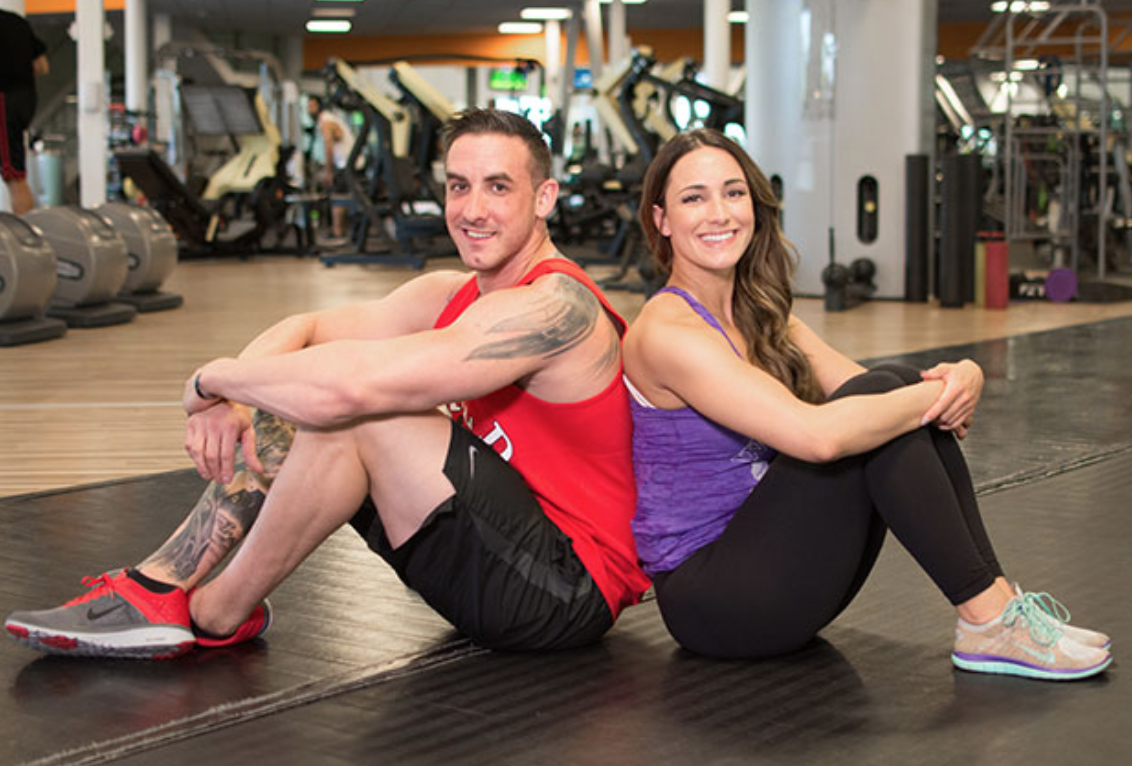 World Gym is an iconic, globally-recognized fitness brand. Franchisees profit from a subscription-based revenue model with multiple revenue streams, backed by proven systems and A-to-Z franchisee support. They offer a variety of store sizes, best in class support to owner and competitive franchising fees.
Last year World Gym made headlines during the pandemic for going the extra mile to keep customers safe while working out in person. Despite being reduced to fifty percent of their normal capacity, they've offered:
Advanced sanitizing stations
Fresh towels and bottles of Lucasol disinfectant
Increased the frequency of cleaning to every hour (starting at 6am)
Added Blue UV Light air sanitation systems to kill off airborne particles.
Opened outdoor offerings to increase social distancing
Additionally, World Gym released World Gym Anywhere, a new on-demand fitness training platform that features over one hundred hours of workouts and training sessions from top World Gym coaches, trainers and instructors from all over the globe. Franchisees can offer World Gym Anywhere as a standalone membership, or as a pair to an in person membership.
This combination of in person and digital service makes World Gym a smart investment for the right franchise owner. If you want to learn more about becoming an owner, here's their potential franchisee profile.
Anytime Fitness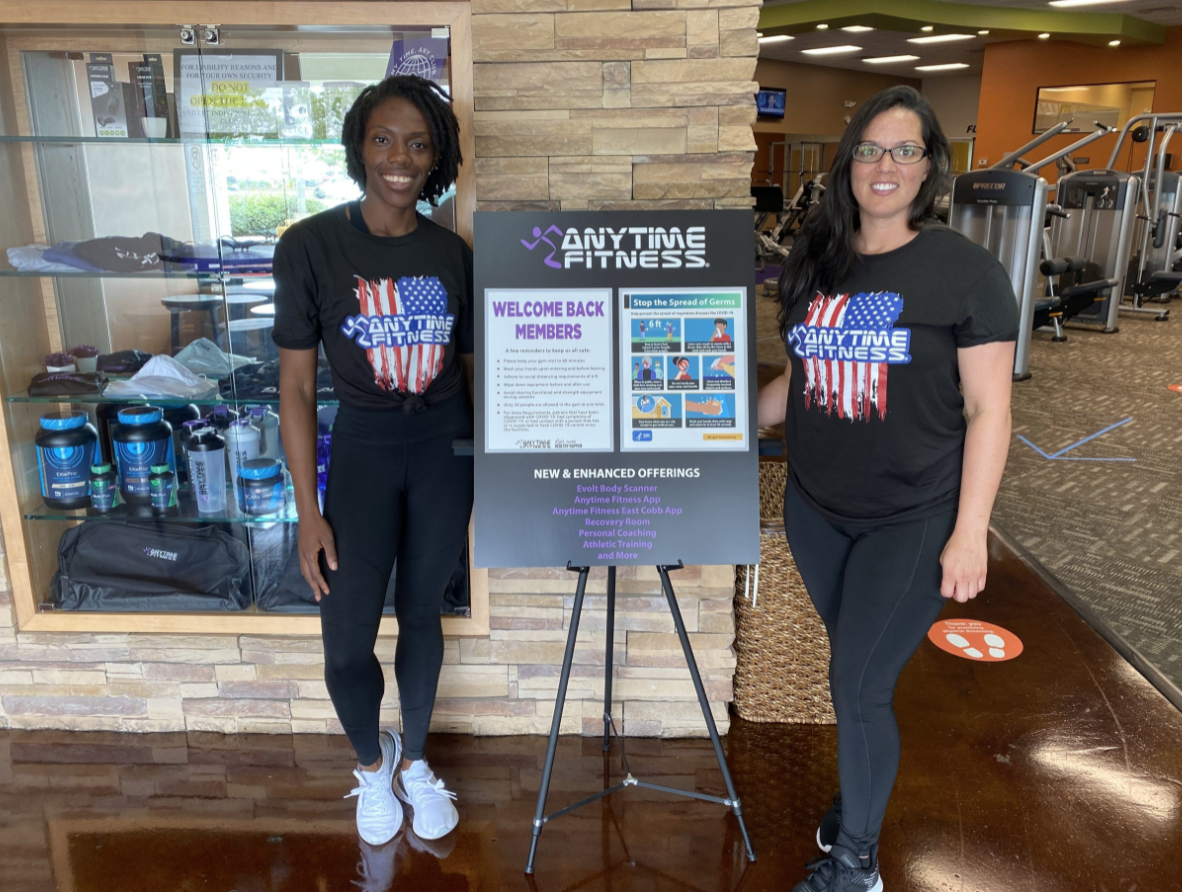 Anytime Fitness is a co-ed fitness center franchise that emphasizes convenient access that fits into its members' busy lives. Locations are available for member use 24 hours a day, 7 days a week, every day of the year, thanks to an advanced security system that permits Anytime Fitness centers to operate even during unstaffed hours. Anytime Fitness has a worldwide footprint, with locations across approximately 30 countries.
Inc Magazine did an inspiring profile of Durran Dunn, AnyTime Fitness franchise from Georgia. He has created value via member communication and scheduling, encouraging members to do workouts during off-hours to keep occupancy low. Members have a personalized key fob to enter the facility and get their temperature checked at the door, and the place never closes (hence the brand name!), so they reduce their exposure by shifting their schedule.
Perhaps this means working out early morning, late morning, at lunch, during football games, or other low capacity times. In fact, many fitness franchise owners are educating their members on which days and times are the quietest, so they can get in their workouts without feeling unsafe. Smart and safe move.
If this approach to customer service combined with a passion for health and wellness resonates with you, then check out Anytime Fitness's Franchising Opportunities.
# # #
Ultimately, the fitness industry may never look the same again, as per the events of the past year. Covid accelerated the adoption of virtual workouts, which many brick and mortar stores will retain even when the majority of exercisers are vaccinated.
But if there was ever a year when people realized just how valuable exercise was to their mental, physical and emotional state of being, it was 2020. Nothing makes you forget how devastating the headlines are than going for a run with a face mask on while listening to Van Halen at full blast. Or maybe that's just me.
If you're looking for your next business opportunity, think about fitness. Making a commitment to health, both yours and your community's, can be a satisfying, sweaty and sustainable career.
Now if you'll excuse me, my dog is telling me that it's time for yoga.
Scott Ginsberg is Head of Content at FranchiseHelp. His dream is to open a fitness club that's completely free of charge, but charges you money every time you fail to show up.

What Does a Franchise Search Look Like
People often start off their search for franchises and aren't really sure what they want. They might know a facet of what they want, but they're not certain about everything they need to look into or think about. I thought it might be helpful for anyone interested in opening a franchise to get an idea of what everyone else is looking for. How the typical search goes before they connect with a franchise. What type of franchises people are typically looking for. And the most common reasons why people want to open a franchise.
Franchise Buying Tips: Purchase Without Passion
Yet that is exactly what most franchisees do. It's good to be enthusiastic about your future business plans. It's bad to fall in love with the deal and let your emotions take the lead. Think that won't happen to you? If you talk to a hundred franchisees you will find that few knew exactly what they were getting into. Most are sensible people with plenty of information who selectively twisted the facts to support an emotional decision.