How To Maximize Your Experience At This Fall's Online Franchise Expo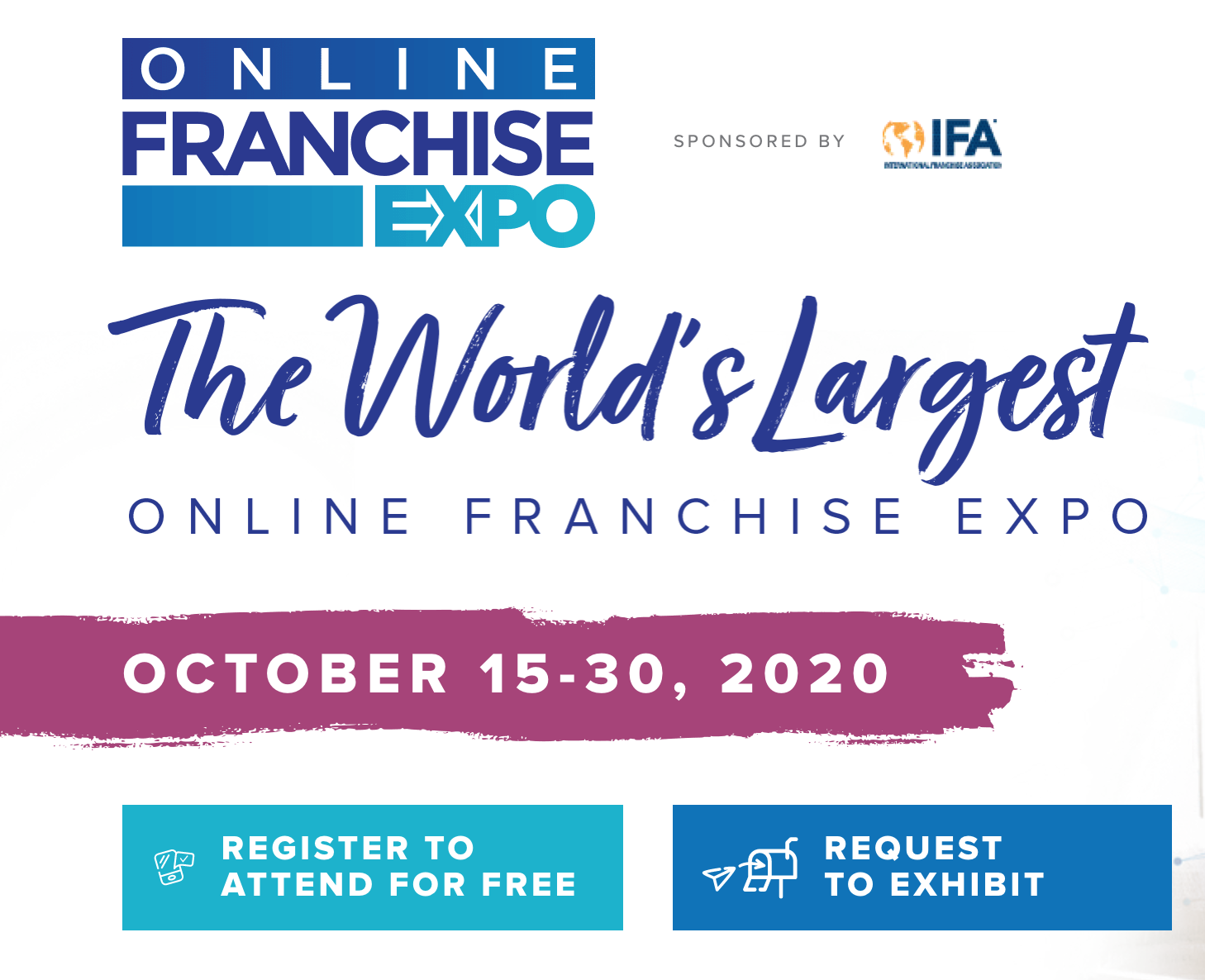 For nearly 30 years, IFA expos have drawn thousands of people from around the world to meet with leading franchise brands.
Building off of their first successful online expo from earlier this year, now these life changing events continue to be available to you online!
Whether you're an entrepreneur in the stages of buying a franchise, or looking to grow your small business through the franchising model, you won't want to miss this event.
Once again, we sat down with Tom Portesy and Sheila Fischer from MFV, the parent company that puts on the event, to talk about how attendees can maximize their online experience.
What did you learn last time doing an online expo? How will this event be different?
The first thing we learned is not to expect too much sleep on the days leading up to the show or during it! The main thing we learned, all kidding aside, despite the success of the last online event, there were so many items we wanted to add to enhance the experience of both the exhibitors and visitors, which we were fortunate enough to incorporate into the upcoming virtual show.
You're running the expo on a new platform. What are you most excited about with this new technology?
We were able to upgrade this new software to incorporate all the key components we thought were needed. The ability for the attendees to pre arrange meetings with exhibitors both in advance and during the event and this new platform allows for exhibitors to set appointments with visitors who fit their profile and request meetings.
This new platform also is much more intuitive for the user. And it allows the attendees many different choices in terms of information. They can request info, schedule a meeting, watch live presentations, watch pre recorded content, download brochures, see a gallery of photos and contact on nearly every social media platform.
Now that you've already done an online show, you've seen franchisors and attendees succeed in many ways. What should franchisors & attendees do to get the most out of the expo?
Franchisors have the ability to proactively contact attendees based on their profile and request a meeting or info. As always, franchisors should always put their best foot forward with presentations, promotional literature, etc.
Attendees should use all search criteria to narrow down their options or areas of interest. This software really gives that attendee a more hands on approach by being able to set meetings, request info or download materials. There are also many education sessions on many topics in which they should take advantage of.
We loved using your video meetings last time. Are there any changes to that feature?
All live video presentations will be listed in each booth as well as in the educational program. Live presentations can be made to a group or during one on one scheduled appointments. All presentations will be listed in a full version list and attendees can narrow their search to product category, date or specific company.
Previous in person expos lasted three or four days max. This one takes two weeks. Why is this particular expo so long? How does one staff a booth over that time? Talk about the arc of that longer time period.
Since this event is taking the place of five specific shows, our marketing will be spaced out geographically throughout the fifteen days. In this case, no one is required to staff the booth at any one given time, they can respond to a request or of course be available during their live presentations.
Exhibitors are able to merge their calendar and attendees can set appointments with them according to their availability. We expect many of them to be doing this from the comforts of home.
Networking is a huge part of franchise marketing and sales. Are there any ways to increase serendipity with an online experience like this?
Much of the heavy lifting by franchisors is already done. They have all learned how to interact with prospects online. They have mastered Zoom discovery days and in many cases replaced their phone meeting with a video meeting which in essence is the new face to face.
The comfortableness and effectiveness that has increased since our last event and this event is enormous. Not only form an exhibitor prospective but from a visitor perspective. We've learned over the years our secret sauce is not renting a venue or selling exhibit space, it's connecting our valuable clients with qualified candidates in a comfortable efficient setting. Whether it is at the Javits Center or online.
# # #
Thanks Tom and Sheila!

Click here to register to attend for free.
FranchiseHelp will (virtually) see you there!
Protect Your Brand: Trademark Monitoring for Franchisors
Almost all franchisors own at least one federally registered trademark (and if they don't, they should). As a general principle, brand owners are required to monitor and enforce their trademark rights in order to retain the exclusivity afforded by federal trademark registrations. This takes on additional complexities for franchisors—who need to make sure not only that no one is using their trademarks without authorization, but also that franchisees are making proper use of their marks.
Franchise Disclosure Document for Dummies – Part 2
If a franchisor does not offer refunds or installment terms (which is not unusual), it should include a "negative disclosure" to this effect in Item 5 (i.e. "We do not offer full or partial refunds under any circumstances.").
5 Hot Franchises for 2014
Looking ahead to 2014, quick service food and cleaning services are perennially popular and lucrative franchise opportunities. Here are five white-hot franchises that may surprise you.