It's #NationalPizzaDay! Here's a little bit on the Pizza Industry you'd be happy to know.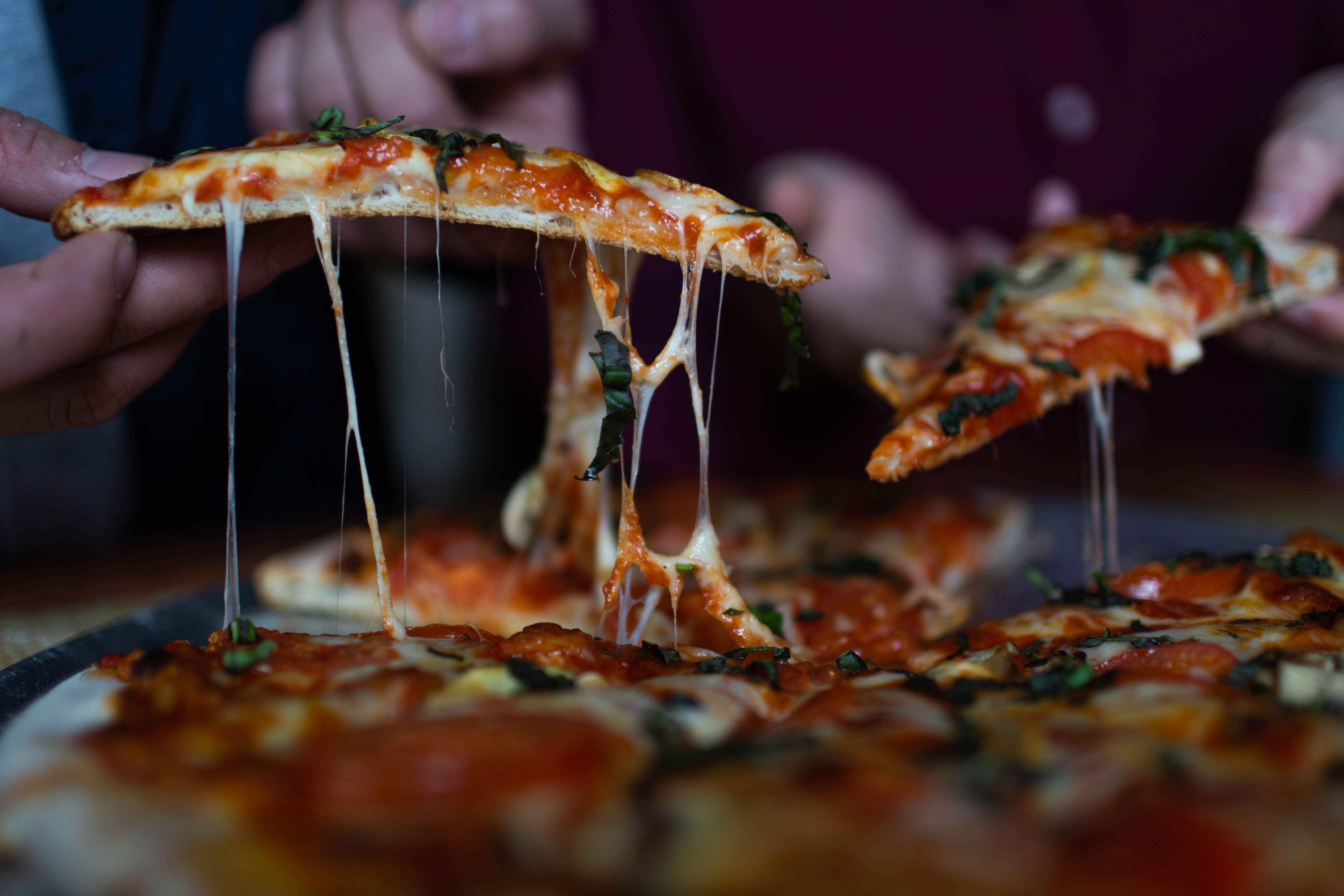 Happy National Pizza Day to one and all! Happening on February 9th each year, National Pizza Day is a day for all of us to sit back and enjoy that delicious slice of sauce-covered baked good. Pizza Is always good in any form - whether you like your pizza plain as a cheese slice, or overloaded with tons of ingredients.
Our team is located in the heart of downtown New York City which means one thing - we take our pizza VERY seriously. We do. But that aside, over the years many pizza franchises have grown exponentially and taken up a large portion of the US market - and this is just the start. The US pizza industry is now worth over $46 billion!
With everyone vying for a slice of the industry, here are some things you can consider if you're thinking of opening a pizza franchise.
Changing Tastes and Preferences
Of course, most people wouldn't reject a good slice of pizza (and bonus points if it's piping hot out of the oven!) However, the tastes and diets of consumers are always changing. Whether it's trying to get onto the latest diet style, or just increasing dietary requirements, there are small changes your business can take to build an even closer relationship to your clients.
For one, many people are looking for gluten-substitutes in their pizza. Many businesses have attempted to perfect that gluten-free pizza base and are getting creative with gluten alternatives - rice flour, cauliflower, and even fried chicken, much to the delight of our friends who have opted to go without gluten.
For our friends who aren't in the mood for a gooey cheesy slice, a simple alternative is to have an expanded menu with alternatives such as dessert pizza and vegan pizza.
Incorporating Technology into your Business
In the past, the best way to get a slice of pizza was to head to that spot just around the corner. Or if you're like Kevin and you're home alone - to pick up the phone and dial the delivery boy to send one to your place.
With the boom of technology, the demand for food delivery services has been increasing over the years. You can even get Alexa to order a pizza from the comfort of your couch! The food delivery market shows no signs of slowing down, so it may be a good idea to jump onto the bandwagon and offer delivery services for your brand. It may be as simple as setting up delivery and pick-up services on your website, or working with third party services who can power up your business.
Apart from offering more methods to reach your product, it is also important for your brand to have a good online presence - after all, almost all market research now is first done on the internet.
Playing a Part to be Socially Conscious
Of course, apart from serving great pizza, one thing consumers always keep in mind is the brand's impact in the social space. Would it be your vision to serve the community through your business? It could be something as simple as switching to biodegradable utensils, or donating all your leftover pizza to a shelter. And if your customer's vision is in line with your social impact, you're going to be able to connect with your customers on an even closer level.
-
The pizza industry has existed for years - but this classic product won't go out of style for a long time. So this National Pizza Day - head to your nearby pizza shop (or order some online!) and grab a slice, sit back, and start working on your new pizza franchise idea.
Once again, Happy National Pizza Day to one and all!
Abigail Chloe Chew is the Digital Marketing and Accounts Specialist at FranchiseHelp. She once ate two regular pizzas in one sitting. That's a lot of pizza.
Quantifying Yelp's Impact on the Restaurant Industry
Luca studied the effects of Yelp ratings on the revenue of restaurants and discovered several interesting findings. Studying the relationships of restaurants' revenues to their Yelp reviews in Seattle over a period from 2003 to 2009, he found a significant relationship between a restaurant's average rating and revenue. One star's worth of improvement on Yelp leads, he found, on average to an increase of between 5 and 9 percent in revenue. The average rating is more important than the review, as many Yelp users are overwhelmed by the sheer number of reviews on manyrestaurantpages and find it easier to consult the star rating. Luca also found two features which exacerbate the effect on revenue Yelp has. First, the more reviews a restaurant has, the more impact an increase in its Yelp rating will have on its revenue. Second, the more reviews by Yelp "elite" members, the more impact; "elite" reviews have almost twice as much impact as other reviews.
Time Saving Tips for Franchise Shoppers
Time is a precious commodity these days and although buying a franchise is a time consuming process, there are ways to cut to the chase. Of course you should do your due diligence, but first make sure you're focused on viable choices. Here are some tips to quickly identify the best franchise opportunities for you so no time is wasted.
Best Pizza Franchise Opportunities in 2015
Tasty, classic, and lucrative, pizza franchises should definitely be considered if you want to open a food franchise. Pizza franchise opportunities are incredibly fast-growing, and are definitely not going to leave American's diets any time soon. (Imagine your life without pizza!) To get you started, we've listed some of the best pizza franchises below, so you can start comparing your options today.