Suds & Success: the Road to Car Wash Franchise Ownership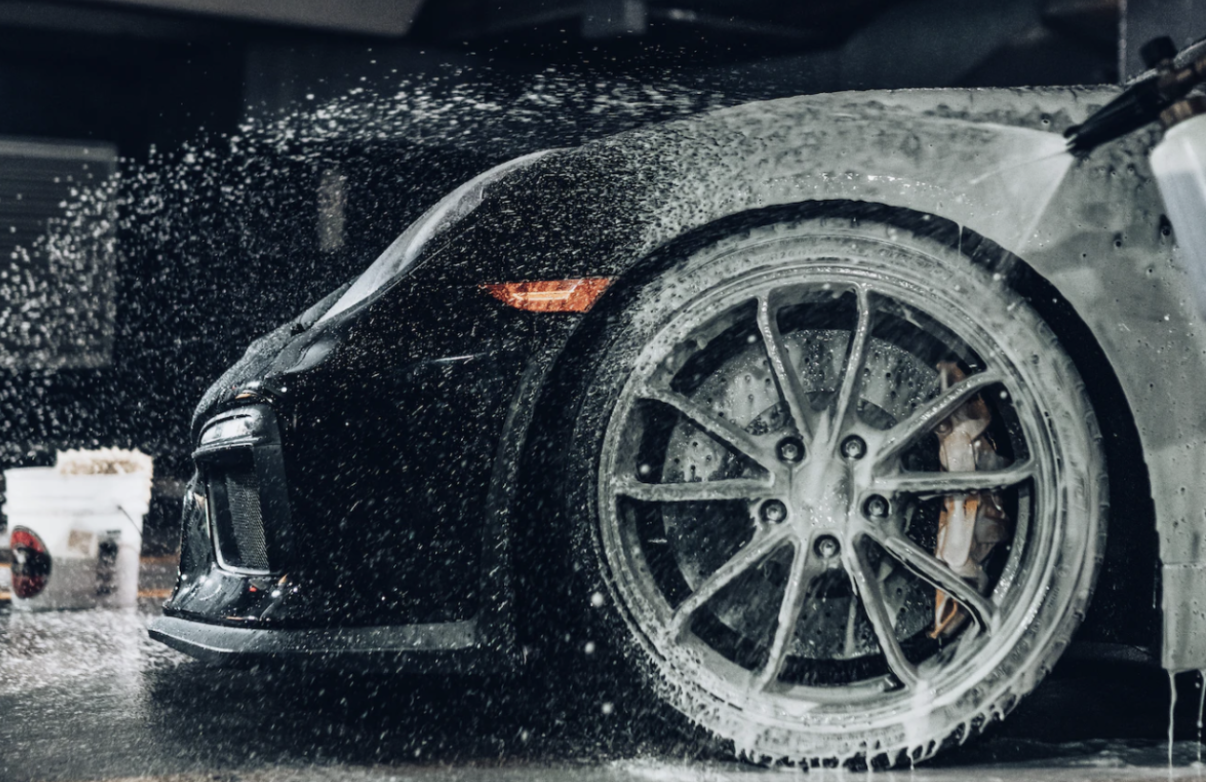 Clean Profits, Fresh Start
Let's cut to the chase – owning a car wash franchise can be a seriously lucrative gig. Picture this: a constant stream of cars rolling in, eager to get scrubbed and pampered. With the right location and a splash of marketing magic, you could be raking in some serious cash while helping your customers' rides look showroom-fresh.
There is a high demand for this niche auto business. The amount of cars on the roads increase every year and that means growing demand. You can start a car wash franchise as simple as a self-service car wash, a tunnel, or a fully service car wash like AutoBell Car Wash.
Ready to hit the road to a successful business? Find what car wash franchise fits your lifestyle!
Tommy's Express Car Wash Franchise
Tommy's Express Car Wash is a rapidly growing franchise that offers a high-quality, efficient car wash experience to customers. The company was founded in 2015 by Tom Essenburg, a successful entrepreneur with over 30 years of experience in the car wash industry. Essenburg saw an opportunity to create a new kind of car wash that would meet the needs of modern customers who want a fast, convenient, and environmentally friendly car wash experience.
Super Wash Car Washes Franchise
Super Wash Car Wash is a self-service car wash chain. Currently, there are roughly 350 Super Wash Car Washes located in 21 states across the country. Super Wash Car Wash is not just a car wash business, but a company with heart. The business' mission is to positively impact its customers' lives. The Super Wash Car Wash has a philosophy where owners meet and greet each customer in order to establish a good ongoing rapport.
Mr. Clean Car Wash delivers premium, all-in-one-place car washing and car care services. Services range from full-service interior and exterior car washing to their express-detailing services, to exterior-only wash, oil changes, emissions testing, and 30K/60K/90K preventive maintenance services. Every detail of Mr. Clean Car Wash was designed to differentiate itself and delight consumers. The new facility boasts a comfortable lounge and patio, complete with a coffee bar, flat-screen TVs, and other amenities that create an unparalleled consumer experience. The facility is eco-friendly, with water-recycling technology and zero soap chemicals going into streams.
GEOMAT Patented Car Wash Systems Franchise
The GEOMAT™ Patented Car Wash Systems are based on a unique permanent three-layer mat appropriate for semi-permanent and permanent facilities. This system elevates workers above the water on an OSHA-approved non-skid work surface allowing water to run off and be pumped into an optional holding tank. Made from state-of-the-art materials, this system will withstand even the strongest chemicals used in automobile, marine, and aviation wash and refinishing applications.
Ready to buy a Car Wash Franchise?
So why wait? Get ready to roll up your sleeves, find the right franchise, and start paving the way to a sparkling future!
Rebecca Holmboe
Marketing Manager
How to Fund Your Franchise Acquisition
Even if you have all of the required start-up capital sitting in your bank account, and even if you have mentally prepared to invest a considerable sum into a franchise, you may be wary of risking your very bottom dollar for the new venture. There are alternatives, including raising debt or equity funding, but both of these options come with a set of benefits and drawbacks that you'll need to weigh carefully before committing to any particular path.
It's Good to Be Popular (But Not Too Popular)—Choosing a Trademark for your Franchise System
For new franchisors, standing out from the crowd can be a task of epic proportions. Selecting a strong and memorable trademark is certainly an important (indeed, critical) first step, but for the relatively unknown, picking a trademark that is too abstract can occasionally be viewed as a step in the wrong direction—you want to stand out, but you also want people to actually know what you do or sell.