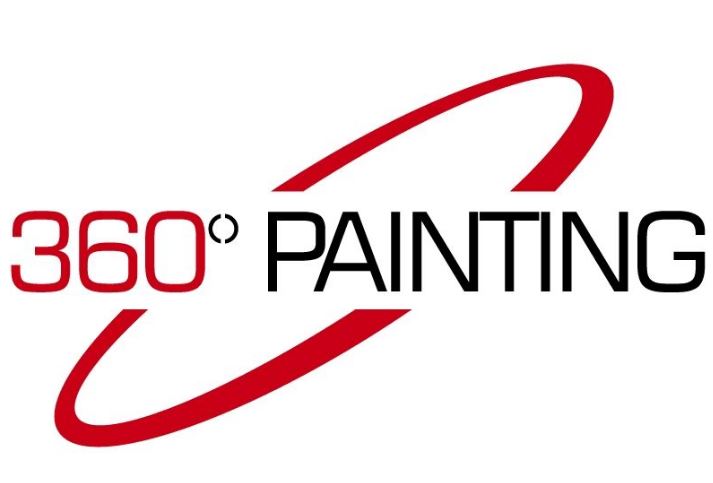 360 Painting is a full-service residential and commercial painting franchise that can be run from home. As a franchisee, no experience is needed and you'll never pick up a brush: you'll hire painters, run sales and marketing, and manage operations. 360 Painting competes in the $300 billion home improvement industry.
What industry are you interested in?
Take this short quiz and find the perfect franchise for you to start!
| | |
| --- | --- |
| | $100,000 |
| Net worth required | $50,000 |
| Investment | $40,000 - $60,000 |
| | $40,000 |
| Royalty | 6.0% |
| Units in operation | 78 |
| Founded | 2006 |
| Franchising Since | 2006 |
How does it make money?
Customers contract 360 Painting franchisees to have interiors and/or exteriors painted
Who is it for?
Someone who wants to control their schedule with a home-based business (or a business they can hire a manager to run on their behalf)
Corporate escapees - 360 Painting franchisees often have general experience in management, operations, or sales
What would you do as a franchisee?
No painting or home services experience is necessary - franchisees never pick up a brush or knock on a door
Franchisees handle the sales and marketing to obtain more customers while hiring sub-contractors to do the actual painting
Passive ownership - franchisees can choose to hire a manager to run their 360 Painting business
See why we grew 93% in revenue last year.
We will finance. Start your new business for $50,000. No painting experience necessary. Never pick up a brush.

For a limited time we are offering in house financing. Put more of your money directly to work for your new business.
If you are tired of running the corporate rat race, working hard to build someone else's asset or make the company's shareholders smile, then it is time you begin building your own asset with a 360 Painting business.
In fact, most of our successful franchisees began life in a corporate environment honing their management, leadership, operational, and sales skills before venturing out on their own. They found that using their existing skill set combined with our systems they were able to start a low risk business that is helping them achieve their goals….all without ever picking up a paintbrush.
Maybe you already own a painting company and have hit a plateau and need a system to "get out from behind the brush" to move to the next level. By following our system, we can help you transform from self-employed painter, going from job to job, to painting company owner managing multiple projects at once.
Most of us want to start our own successful business and be our own boss but we don't know where to start, plus, we worry about the risk of failure. Everyone in development and operations at the corporate level has started and operated a successful business before; we have felt the fear, pushed through and know what it takes. The good news is we have the system to guide you through every step of the way. We have spent countless dollars and hours developing a system that works.
You have already made a mental shift, you are tired of your current situation and you want to make a change. I can guarantee you what will not work and that is continuing to wish things were different and not taking action. Success comes to those who make change happen.
Corporate/Industry Experience dating back to 1996
Executive team with over 30 combined years of Franchising experience
Home-Based – Low cost of entry
Simple Business – easy to Manage or to hire a Manager when you're ready to be Passive
Family-Friendly hours: Control your own schedule
No Overhead until Revenue is produced because sub-contractors do the work!
50% + average gross returns per single unit
Very scalable, high Gross Revenue potential business (Very High Resale Value)
Commercial opportunity that is untapped by "Paul the Painter" types
Proprietary software for customer relations management and business planning
Huge growth potential in expanding / fragmented market with regional developments
Never pick up a paint brush! Never knock on a door!
We are not looking for painters to purchase a 360° PAINTING franchise. In fact, you don't need experience in the painting industry. What you need are drive and the will to succeed. We are looking for individuals who want to be leaders in the home improvement industry, currently valued at $300 billion and growing.
"Our corporate office decided to have us change our colors to make our shops look brighter and more inviting. It was very important for our operation to stay open while the painting was being done and the guys at 360° PAINTING were so good about communicating with us so we could continue bringing in revenue. I highly recommended them to all the other stores in our region."
- Don Reynolds, Just Tires
Key benefits of the 360° PAINTING franchise
Painting industry – The painting industry is very fragmented. There are many companies but little consistency for the consumer.
Reliable market opportunity – Painting is not glamorous but it is necessary. Every building, residential and commercial property needs something painted at one time or another.
Territory – Each franchisee owns an exclusive territory with a minimum of 30,000 households with income over $75,000 per year, and at least 300,000 in population.
Low overhead - 360° PAINTING franchises are home-based operations. You can run your business from a home office.
Premier training and support
When you become a 360° PAINTING franchisee, you have an immediate advantage over "Paul the Painter." You have access to systems, software, technology, training and the support of our experienced staff, along with Sherwin- Williams, the world's largest paint company. 360° PAINTING offers the most comprehensive franchisee training program in the home services industry. As you implement the 360° PAINTING systems and grow your enterprise, we are there to support you each step of the way. Our franchisee-to-support staff ratio is the best in the business and we offer additional training programs throughout the year.
See what 360 Painting is saying
Is this your franchise?
Contact us to unlock your franchise's page to add content and get leads!