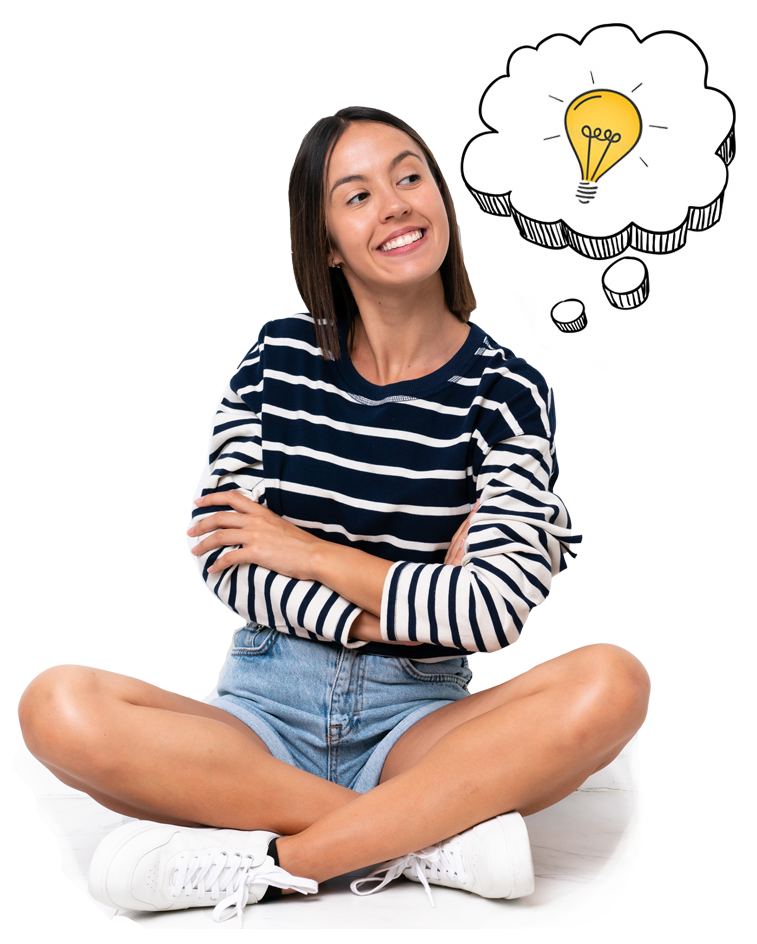 Find the perfect

franchise
Find the perfect

franchise

you can open
Take our quiz to see a personalized list of local franchise opportunities.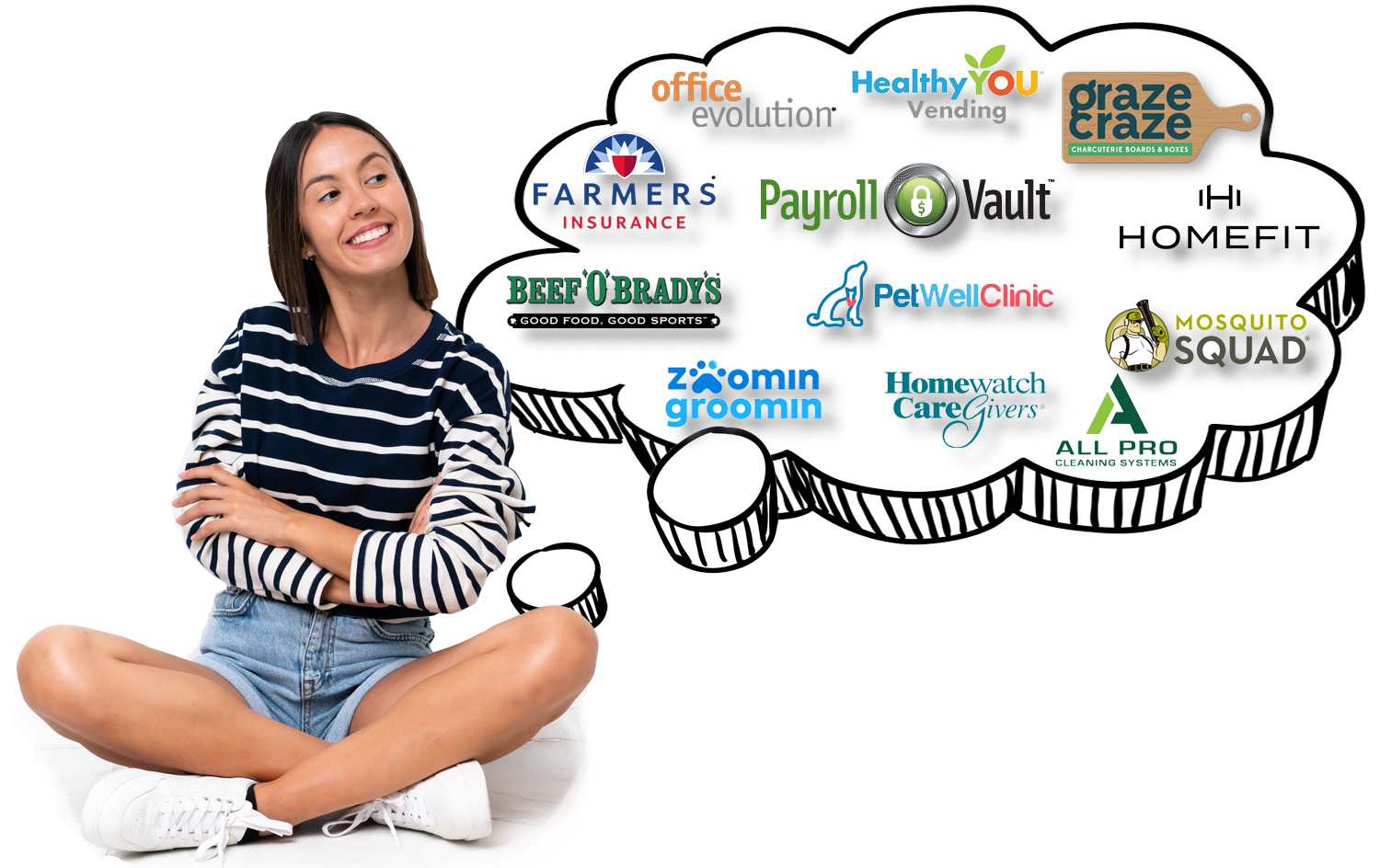 Air Advantage Franchising Group
Franchise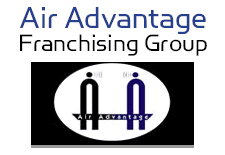 Air Advantage, LLC's owners have used their knowledge and experience in delivering broadband wireless services to create a system that is cost effective and works in a rural environment. This system will assist you in the automation of all of our operational and administrative systems along with the installation process. This allows you to focus on the customer while we focus on your network. This system, unique to Air Advantage™, allows you to sustain a rapid growth with a minimal overhead expense. Air Advantage™ has operated in the marketplace since 2002 using this system and now this business model and technology will be available to entrepreneurs throughout the United States.
Products & Services:
Air Advantage™ is a wireless Internet service provider (WISP) who began providing broadband wireless service in 2002. Our network began with 5 tower antennas serving a potential market of about 2,000 people. During its initial stages of growth, Air Advantage™ received two grants from the USDA's Rural Utility Service (RUS) to provide Internet service in two small un-served markets. A relationship was built with the USDA and Air Advantage™ secured a loan through the USDA's low-interest Broadband Loan program to provide broadband service to parts of rural Michigan. These grants and loans have helped Air Advantage™ grow into one of the Nation's leading license-free wireless broadband providers.
Air Advantage™ is making their system of broadband delivery available to like minded investors and entrepreneurs for the purpose of bridging the digital divide that exists in rural America. Our system makes it simple and affordable to deliver broadband to un-served and underserved rural and small urban markets. Our vast experience in providing this service to rural communities can help you bring this necessary service to your community.
Air Advantage™ provides strong back office support services to allow the franchisee business owner to focus on business growth, customer attention and a local community presence. We feel very strongly that an active local community presence will help make this business a success. As the franchisor, we will provide you with billing, scheduling, and customer technical support services. We will also assist you with system technical support, tower selection services, RF propagation analysis, network design, installation, monitoring and maintenance. We have developed a customer installation process that can save you substantial labor costs by using our system.
Training & Support:
Training is provided at our corporate location to give you a good feel for how our system works and the issues you might encounter "on the job". You will learn about the history of Air Advantage, our philosophy, best practices and get hands on experience in our existing location. You will also visit existing tower locations to become familiarized with the types of equipment you will be working with in your territory. Once this training is complete, you will return to your own territory where our trained staff will meet you to make sure the initial installation of tower and customer equipment is performed correctly and is working properly. You will have phone and/or on-line access to our technicians on duty whose purpose is to provide you with advice and technical support during your hours of installation. The entire training program will last up to 10 days and additional training is available upon request.
Our Full-time Support Staff provides Franchisee's with daily guidance on all facets of the business. In addition, we provide customer support services for your customers when they have questions regarding their Internet access. We provide billing, scheduling and other administrative services along with network monitoring and maintenance to ensure your network is operating at its peak performance. Customers can call our toll-free support center free of charge to address their Internet questions. A comprehensive Operations Manual is provided during training that answers many questions that will arise during the course of your daily operations. Our annual Owners Meeting provides a "think tank" opportunity to improve our business model and implement feedback, and a "best practices" approach for all Air Advantage owners and management. Since our compensation is based on your growth and improved revenue, our staff is readily available to answer any question and to provide pro-active planning of your network growth.
Why Air Advantage Franchising Group?
Our name is recognized as a leader in many circles throughout the broadband industry. You can use the power of our brand as a successful marketing tool. This strong brand is increasingly important in today's consumer driven market. Consumers are comfortable selecting names they know and recognize. The franchising model helps the consumer select a known product and gives them security in knowing they are choosing a proven model. This can help your marketing efforts when a consumer is faced between a nationally known product and a small independent provider. The franchise model provides the business owner with the security of knowing he or she doesn't have to go it alone. A strong team of knowledgeable technicians are a phone call away. Franchising allows entrepreneurs the best of both worlds – strong support and a nationally recognized brand name and the small business feel of the local presence in your community.
Are You a Good Fit For Advantage Franchising Group?
Our franchise model is designed to let any entrepreneur participate. You do not have to be computer savvy to make this opportunity work. The system we designed will help anyone with general construction knowledge make customer installations a snap. Our system works for the owner/operator as well as the person who wants to manage the business. Our technical support team will assist you with tower site selection, equipment installation and the configuration of your network. Our training program will make you very comfortable with all aspects of our system and you will leave our CorporateTrainingCenter with the tools you need to be successful.
Our trained staff will come to your location to help you set up your initial tower and customer installations to round out your training. Our technicians will be just a phone call away once your training is complete to assist you in being successful. You will never have to "go it alone" when you join the Air Advantage™ team. Our system offers you:
Reasonable and affordable cost of entry
Work from the home opportunity – no overhead costs associated with a store front business
Easy to learn system
Patented installation process making the system nearly error-proof
Strong support from the Franchisor
Administrative services such as billing, scheduling and other administrative duties so you can concentrate on building YOUR business and customer base
Site selection assistance including RF propagation analysis so you know exactly what to expect from your investment
Recurring revenue from satisfied customers – this is very unique in franchising – you are not reliant on walk-in business
A proven model with national brand name recognition
Top quality support from an industry leader
Ground-breaking opportunity to get into one of America's fastest growing industries
Is this your franchise?
Contact us to unlock your franchise's page to add content and get leads!