America's Swimming Pool Company
Franchise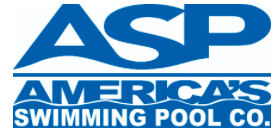 America's Swimming Pool Company (ASP) is the nation's largest swimming pool cleaning, equipment repair, and pool renovation company. They sit at the top of a $15 billion dollar industry and provide extensive training for their franchisees. Take advantage of this opportunity today!
| | |
| --- | --- |
| | $85,000 |
| Investment | $84,294 - $201,209 |
| | $40,000 |
| Royalty | 4.0% - 8.0% |
| Offers Financing | Yes |
| Veterans Discount | Yes |
| Units in operation | 333 |
| Founded | 2001 |
| Franchising Since | 2005 |
Own an America's Swimming Pool Company Franchise - Questions & Answers
What is it?
The nation's largest swimming pool cleaning, equipment repair, and pool renovation company
They provide a low-cost, home-based franchise opportunity with massive earnings potential
No pool experience is needed to start your own pool service business
How does it make money?
Clients schedule and pay for pool services per technician visit
Who is it for?
Someone with great interpersonal and communication skills
Someone with strong work ethic and commitment to quality service and integrity
Sales or marketing experience is a bonus, but not required
What would you do as a franchisee?
Hire, manage, and train necessary personnel to provide service to clients
Oversee the day-to-day operations of the franchsie
Market and network within your community to grow the ASP brand
America's Swimming Pool Company (ASP)
Make A Splash In The Red Hot Pool Service Industry
The pool service industry is worth over $15 billion — and it is growing faster than ever! As the industry is scrambling to meet the massive demand for pool installation, service, and repair, there has never been a better time to start your own pool service business.
America's Swimming Pool Company is the nation's largest swimming pool maintenance, repair, and renovation company. We provide a low-cost, home-based business opportunity with massive earnings potential.
Best of all, no pool experience is needed to start your own pool service business!
At America's Swimming Pool Company, our mission is to find honest, hard-working people who want to own their own business and follow the process that has made hundreds of business owners successful nationwide.
ASP was founded in 2002 by Stewart C. Vernon in Macon, Georgia. He started ASP out of a desire to provide high-quality, honest pool services at an affordable price. Over the last two decades, ASP has met this goal (and then some) through our incredible franchisees.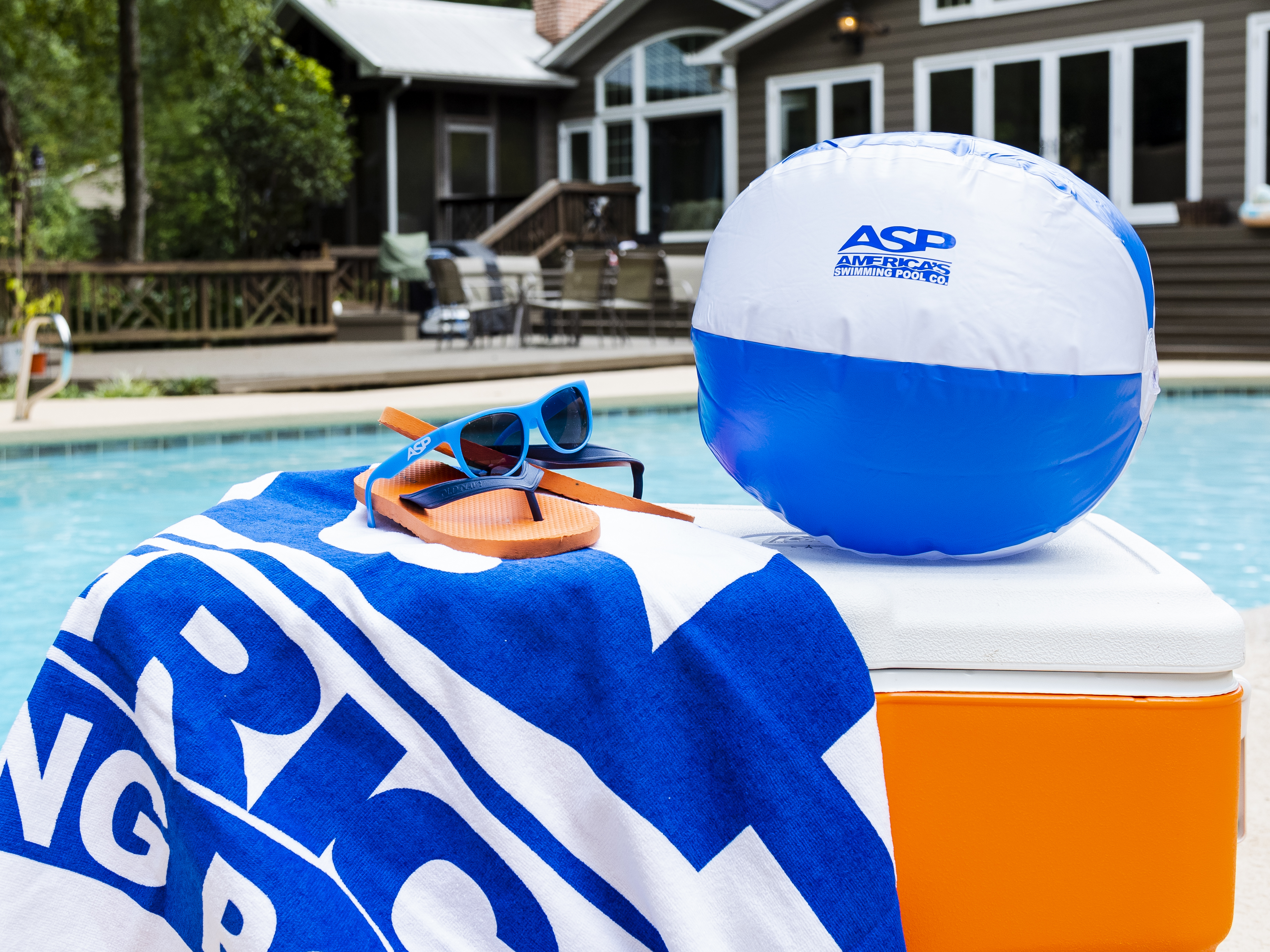 Awards & Honors
Our franchisees are growing more successful every day, and the franchise industry has noticed! ASP has been included on Entrepreneur's Franchise 500® list since 2011, positioning us as one of the most trustworthy franchise opportunities for swimming pool professionals.
Here's a sampling of just some of our recognitions:
Ranked #8 On Forbes' Best Franchises To Buy In The Low Investment Category
Named Winner Of Franchise Times' Zor Award In The Outside Pride Category
Named One Of Franchise Business Review's Top Low-Cost Franchises
Ranked #6 On Military Times' Franchise Rankings
Recognized As One Of Inc. 5000's Fastest-Growing Private Companies
Member Of The Association Of Pool & Spa Professionals & International Franchise Association
The Top Nine Reasons Why America's Swimming Pool Co. Is Right For You
1. TURNKEY BUSINESS MODEL: With decades' worth of experience in the industry, we've developed a finely-tuned business model to help our locations grow. From an integrated consumer system to our convenient PoolOps mobile platform, we'll provide the tools and support you need to keep customers informed and satisfied.
2. EXPERIENCED SUPPORT STAFF: We offer unparalleled support from a passionate, highly attentive, professional staff in all the key disciplines you'll need including customer acquisition, sales & support skills, and technical expertise.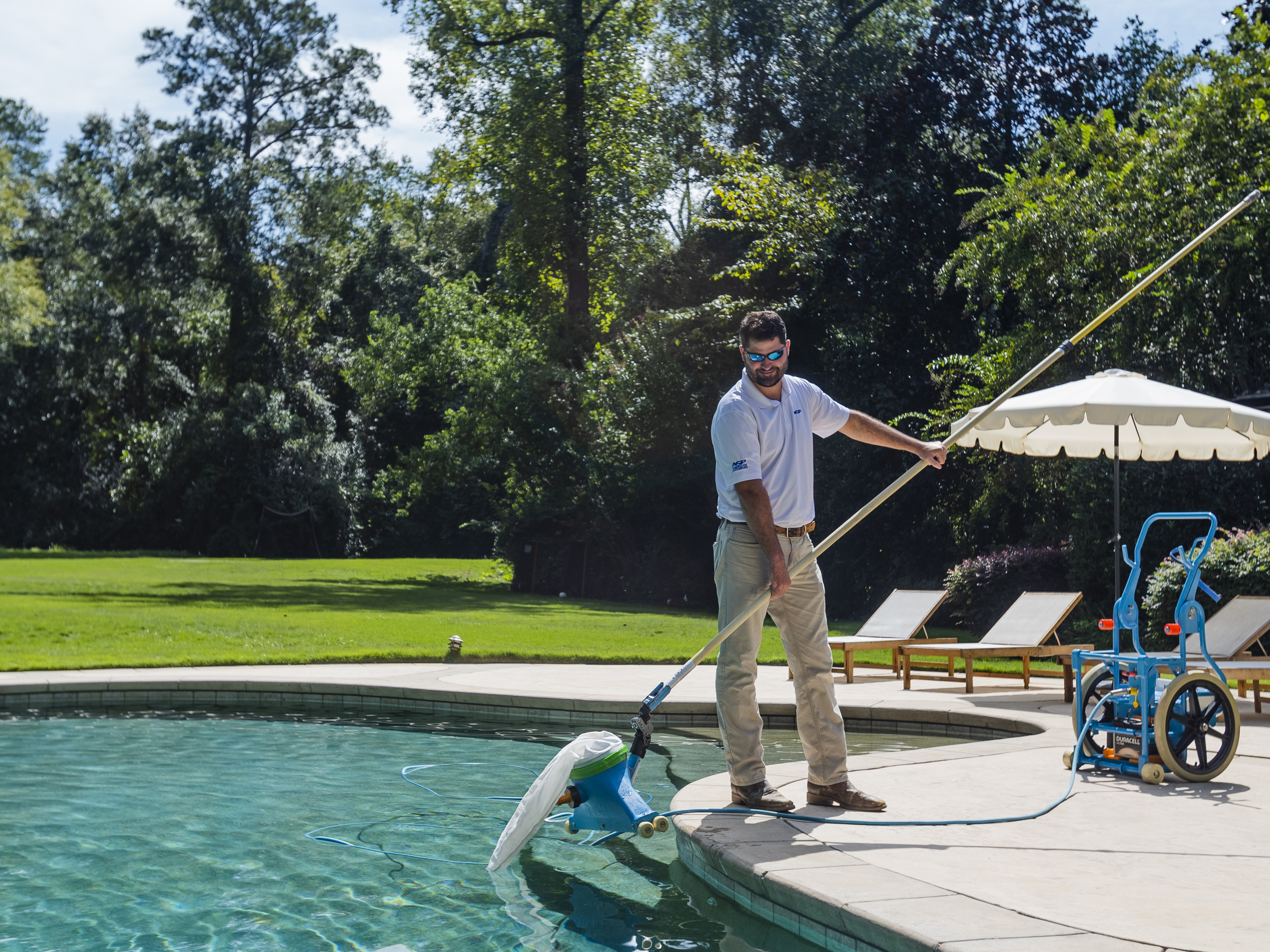 3. A VIBRANT AND GROWING INDUSTRY: There are over 11 million swimming pools in the United States, but only half of these pools are maintained by a swimming pool service. With such growth potential, the $15 billion swimming pool industry is proven to provide franchise owners with multiple streams of recurring revenue and a wide margin for growth.
4. A RECOGNIZED BRAND: As an America's Swimming Pool Company owner, you'll have the benefit of operating as a brand with nationwide name recognition. Clients turn to us across the nation thanks to our hard work and excellent service. However, we don't just rely on our name to generate business; we also rely on comprehensive marketing strategies.
5. TRAINING AT POOL SCHOOL: Our franchisees learn everything at Pool School, based at our Macon, Georgia headquarters. Our headquarters includes a state-of-the-art, 20,000-square-foot training campus for swimming pool service, maintenance, repair, and renovation. This campus encompasses a warehouse with equipment and product representatives of key swimming pool manufacturers in the industry, 12 fully functional display pools, a classroom, and two outdoor swimming pools.
6. DETAILED MARKETING STRATEGIES: We provide a clear roadmap for your success by sharing proven strategies for growth. This ensures that your new swimming pool service franchise is set up for success. Then, we'll provide you with an invaluable resource: a list of all the addresses of every residential and commercial pool in your territory, as well as information on each potential clients' income and other demographic data.
7. NATIONAL BUYING POWER: Because of the relationships ASP has established with leading swimming pool supply companies, you'll get access to discounts and wholesale prices no other local business could compete with. We partner with companies like Pool Corp, Pentair, Hayward, Zodiac, and more! While your competitors must pay full price for their pool supplies, you can enjoy greater buying power with our national partners.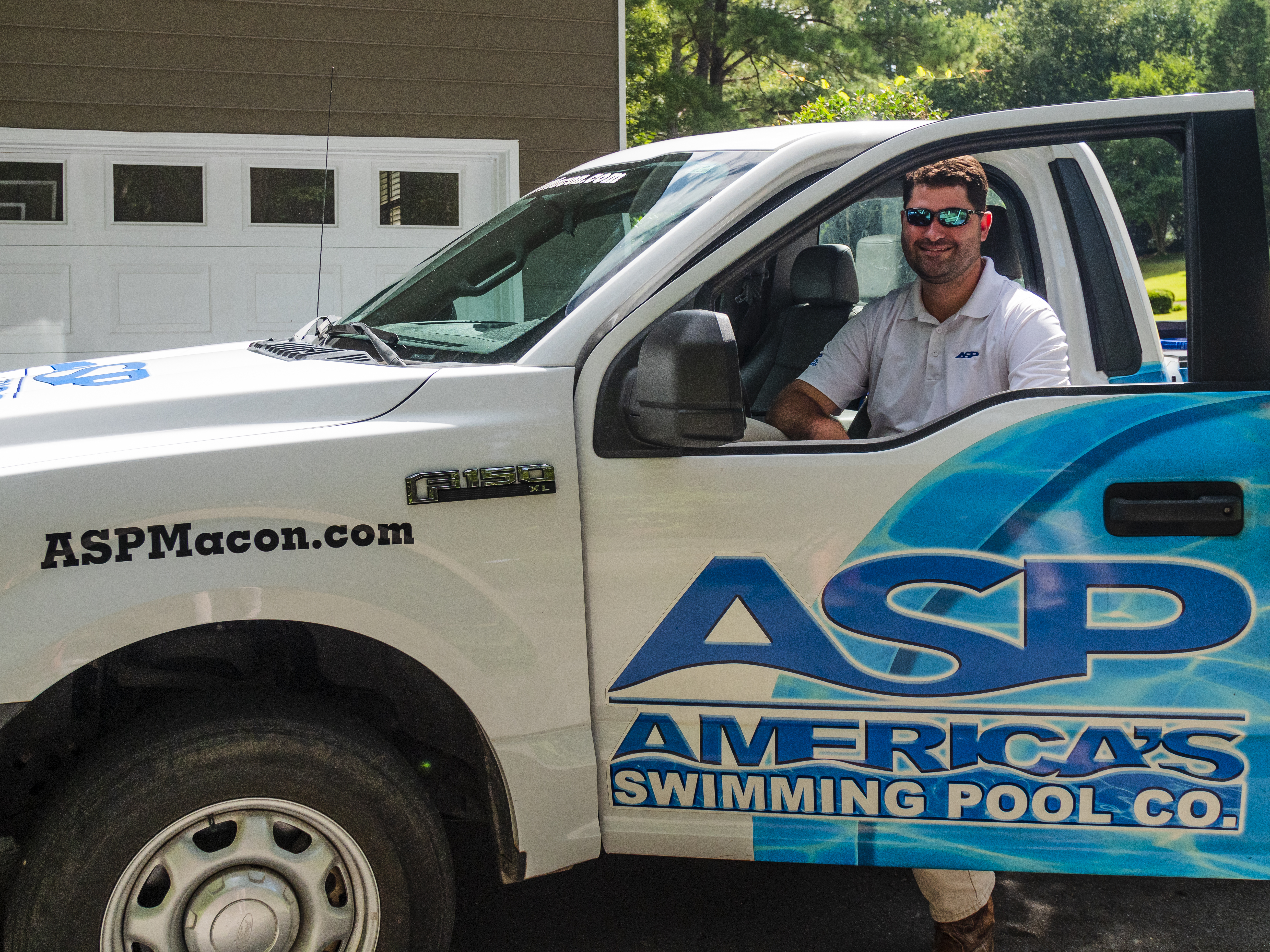 8. INVESTED IN TECHNOLOGY: Streamline the day-to-day sales and operations of the business with easy-to-use technology tools.
9. LOW INVESTMENT: The initial investment needed to begin the operation of an ASP is between $84,294 and $201,209.50. This includes, but is not limited to, the franchise fee, the business outfitting, and the initial marketing expense.
The Ideal Candidate
We are looking for motivated, business-minded people with a desire to succeed in our industry.
Successful ASP franchise owners come from all walks of life. Members of the ASP family include both men and women, those early in their careers, and those embarking on a second career later in life. ASP has a firm non-discrimination policy.
While all of us are different in background, we have some very important things in common. The ideal ASP candidate includes all the following:
Good interpersonal and communication skills
A strong work ethic and commitment to quality service and integrity
A full-time commitment to the success of the ASP location
Sales or marketing experience is a bonus, but not required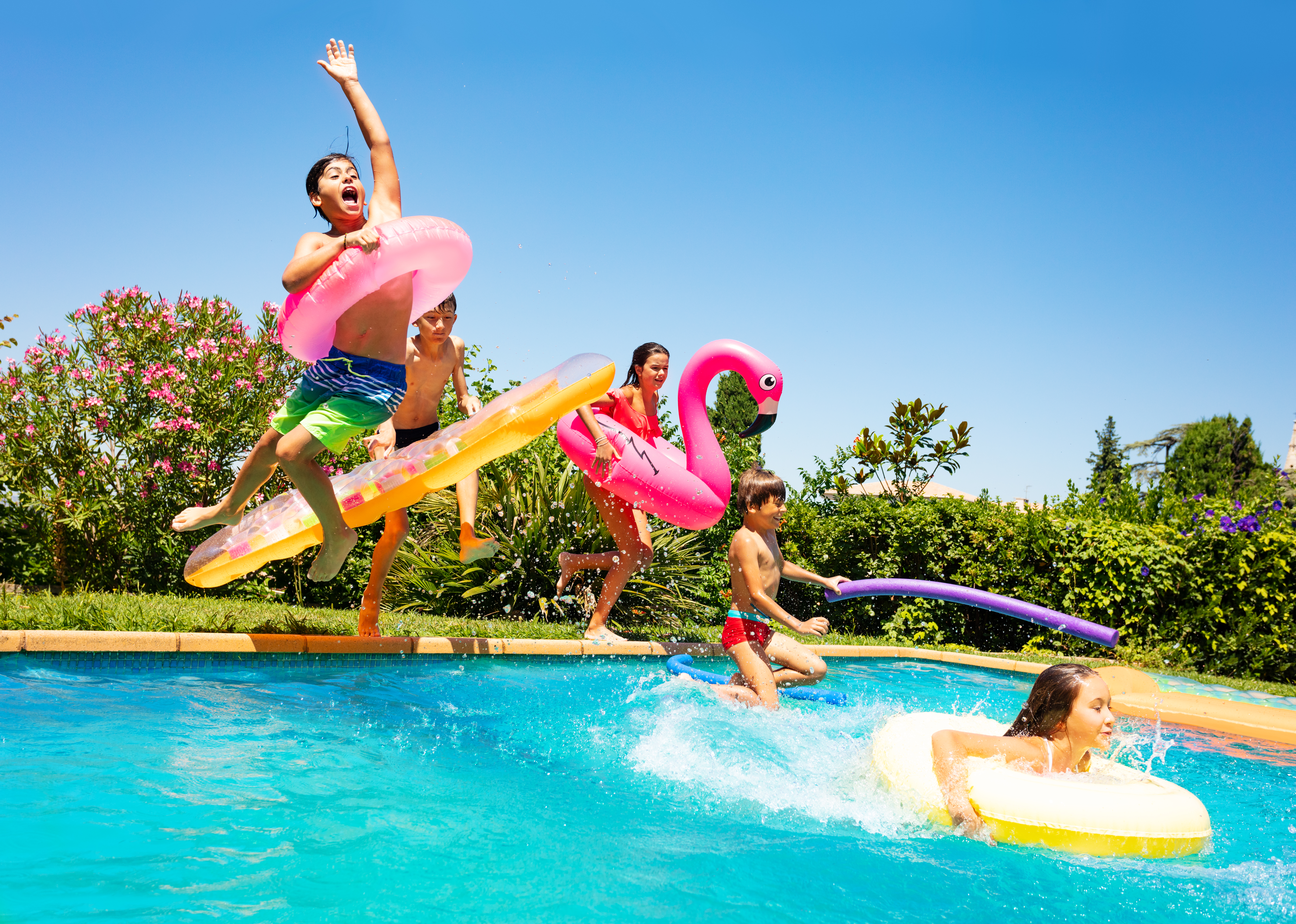 What Our Franchisees Are Saying
"There hasn't been a week or a month where my business has not grown and developed and become more profitable. ASP is a professional, reliable, and trustworthy organization… I know they have my back and will support me and help me in any way they can." — Graham Banks (Jupiter, Florida)
"ASP has given me the freedom that I haven't had in the past and it has opened up more doors for my family. The support they provide has given me more tools than I could have ever imagined, I went from hardly knowing anything about the industry to owning my own business and feeling confident in what I'm doing." — Trevor Moore (Pensacola, Florida)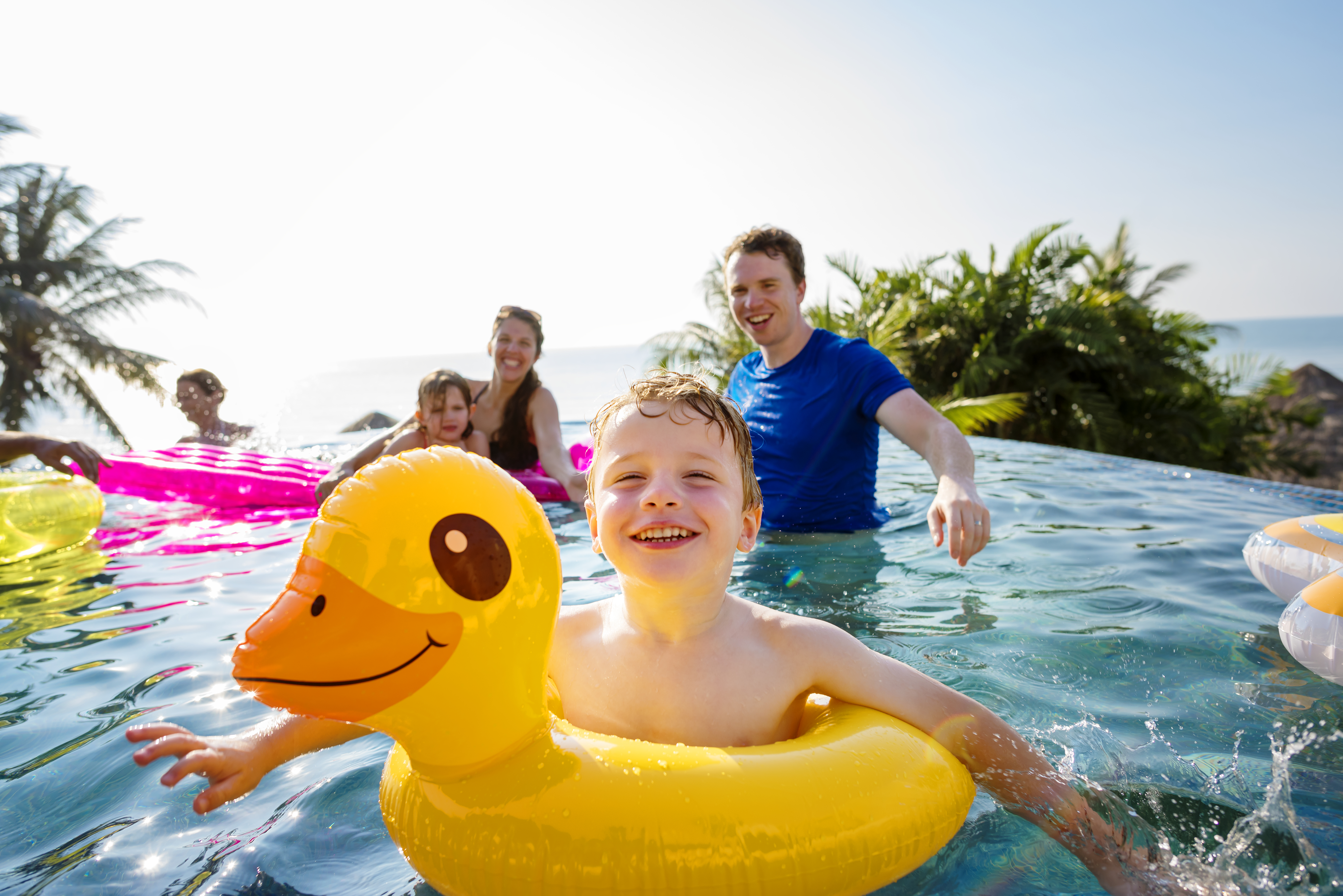 "ASP is a secret weapon! Working with ASP Franchising has taken the unknowns out of starting our own business. The information, support, and advice this franchise company offers have been a tremendous asset… Having ASP there to help with the operations side of the business is like having that secret tool that the competition doesn't have." — Chad & Paige Fulk (Charlotte, North Carolina)
"ASP has provided me with the training I needed, and I always know I have the support from the corporate team. When I started, I would call ASP for assistance at least once a day, and they were always there to help. Now, I call them just to chat since we have built relationships with each other. The ASP team has always been there to help as my business has grown." — James King (Springfield, Virginia)
Request More Information Today on How to Become an ASP Franchisee!