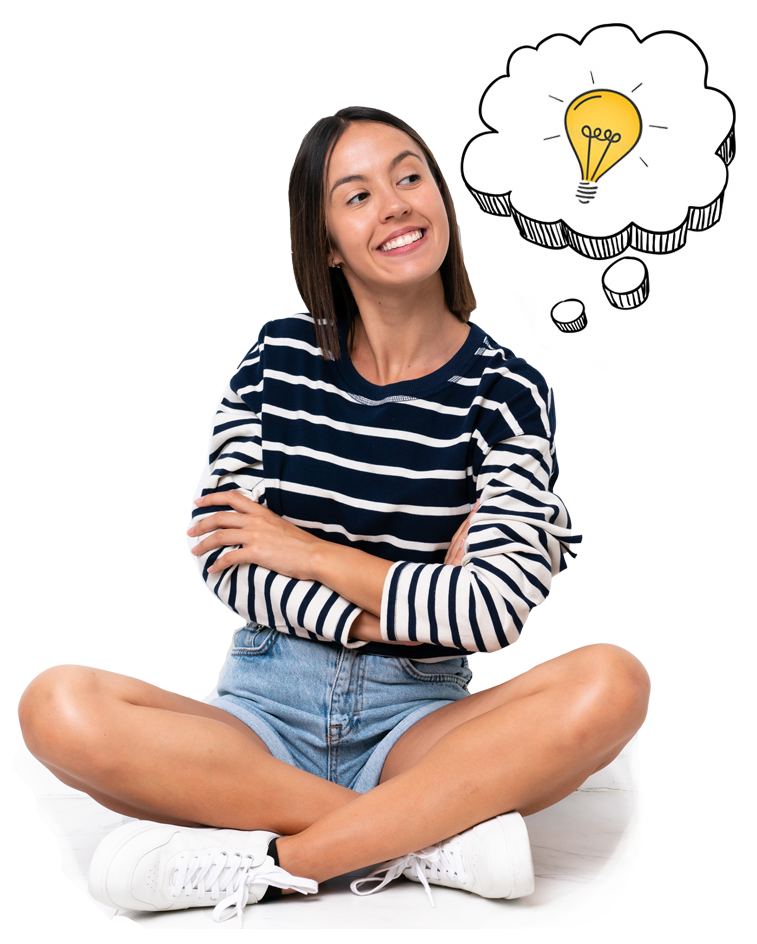 Find the perfect

franchise
Find the perfect

franchise

you can open
Take our quiz to see a personalized list of local franchise opportunities.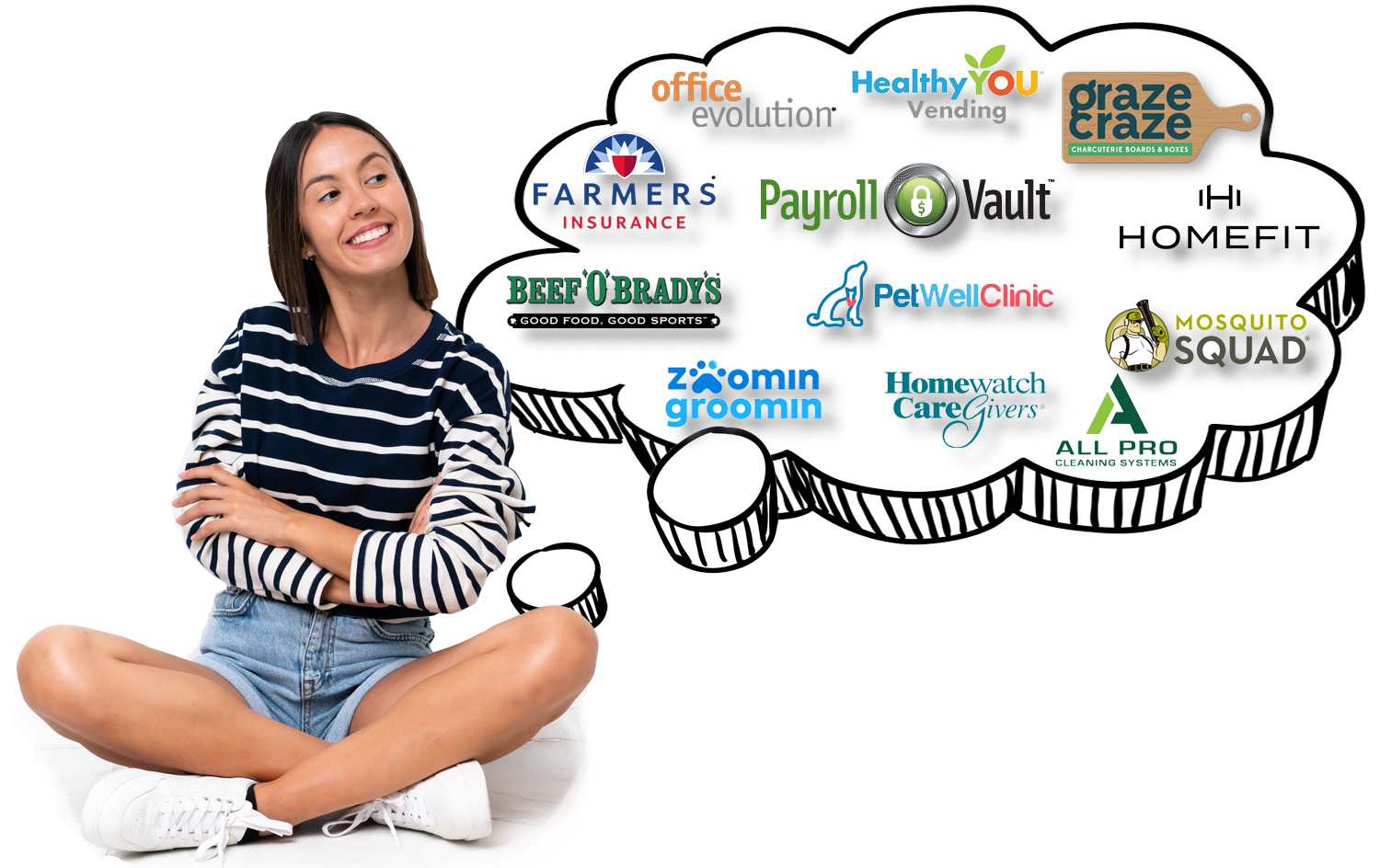 Background Screeners of America
Franchise
| | |
| --- | --- |
| | $26,000 |
| Investment | $20,000 - $25,000 |
| | $20,000 |
| Units in operation | 75 |
Background Screeners of America (BSA)
A Business Template for The Information Age
A business that works for YOU 24/7 no matter where you are
Work full time or part time. A unique Internet based business
The Entry Cost - $19,950
The Potential - A great income and a wond
Put your computer and the Internet to work 24/7, 365 days a year: Become a Background Screening Consultant. You will be working with businesses, organizations and individuals by assisting them in running background checks. Our business model is unlike many other businesses where you have to learn the details of dozens or even hundreds of products and also become an expert in the many skills required to perform services. The comprehensive training we provide for conducting background screening focuses on learning an overview of the industry. It's not hard to do with our simple point-and-click background search interface. You will be trained by our experienced team which will leave you feeling confident when speaking with your clients. You will have a back office team assisting you with background searches, marketing and getting clients to sign on the dotted line. Much of our training and support is designed to help you generate clients and cash flow. Isn't that what you want and need first and foremost?
"Information technology and business are becoming inextricably interwoven. I don't think anybody can talk meaningfully about one without the talking about the other." - Bill Gates
What our purchasers have to say:
"I'm mad! As you may know, I am in my mid-fifties and I wish I had found this business when I was younger. Then again it didn't exist until the technology became available. Thanks for the great training and continuing support." - B.G.
"Right from my first conversation in my exploration of the business with Jerry, I began to feel comfortable. I appreciated his patience and the way he explained things so thoroughly while never trying to sell me anything. Since then, I rate your training and support as excellent and I am very happy with my decision to be in this business." - K.F.
"Nothing is perfect in this world, but being able to work from home and develop a business at my own pace is as they say, priceless. This has been as good as it gets. I had my doubts as I guess everybody does and I am glad I found the courage to move forward." - R.W.
"It really is pretty much as you said. After a few conversations with business people I have gotten quite comfortable and each new person I talk to is easier and easier. I am also happy to say that I have my first 2 clients lined up, a medical clinic and a large automobile dealer. Thank you for your continued assistance and support." - J.V.
"The direct mail pieces are great. I just got my first client from a mail out. Offering the 3 free screenings is brilliant." - L.W.
"I just signed up a client who lives over 1500 miles from me. It was early in my time zone and if they only knew I was still in my pajamas at the time. Try wearing your pajamas to somebody's place of business and getting the deal. Working form home is the best unless you inherit money and don't have to work at all (ha ha)." - A.T.
21st Century Marketing Techniques:
The BSA Internet Referral Program (IRP) and the BSA Account Introduction Program (AIP) will help drive business directly to you. These are innovative and highly successful marketing programs that have been proven to be successful. BSA allows you to do business anywhere in the entire U.S. Your potential is incredible! As a BSA Consultant, you may choose to take meetings face to face, by telephone, through email/Internet and virtual meetings. This allows you, the Consultant, to work efficiently from your home or anywhere else.
Some of the industries you will serve:
Large companies
Small businesses
Schools and institutions
Landlords and real estate management companies
Retail stores
Banks
Shipping and trucking companies
Government agencies
Medical facilities
Nursing homes
Childcare and domestic service
|
Dating services
Security companies
Volunteer organizations
Churches, synagogues and mosques
Supermarkets
Trucking and transportation companies
Insurance companies
Franchise companies
Home owners' associations
Much more….
---|---
A Proven Strategy: It's taken us many years to develop and implement the BSA business model. The component that makes it work better than what anybody has ever previously done in this industry isYOU. By sharing our business with others who are qualified to participate we are currently building market share and are rapidly becoming the dominant player. By partnering with good people, we bring a level of service never before experienced by our clients - and they love it. We have created a joint venture with BSA Consultants who have a real interest in their very own business. And by the way, there are NO franchise fees, NO royalties, NO monthly dues or any other feesyou will ever need to pay. BSA earns its profits after you first earn yours.
Credentials: We are members of the National Association of Professional Background Screeners, the American Staffing Association, and the Society for Human Resource Management. We receive bulletins and newsletters, attend conferences and seminars, and maintain valuable networking contacts - and all of this is passed on to you so you can keep a powerful position in the marketplace!
We can't entirely explain our very unique business model on this one page.
Therefore, if you are qualified financially, if you are ambitious, if you are willing to learn rather than reinvent the wheel, in other words, if you enjoy being part of a proven system, then please contact us. You will receive an auto-response email with our website address as well as phone contact information for BSA. Oh, and by the way, you must of course be able to pass a comprehensive background screening yourself to join the BSA team.
Is this your franchise?
Contact us to unlock your franchise's page to add content and get leads!