Benjamin Franklin Plumbing
Franchise

Benjamin Franklin Plumbing is changing the narrative of plumbers' reputations nationwide by being the first in the industry to guarantee punctuality. This promise along with their proven business model keeps Benjamin Franklin Plumbing top of mind for all their customers' plumbing needs. More about the cost of owning a Benjamin Franklin Plumbing franchise below.
| | |
| --- | --- |
| | $150,000 |
| Net worth required | $250,000 |
| Investment | $61,392 - $223,738 |
| | $43,000 |
| Royalty | 6.0% |
| Offers Financing | Yes |
| Units in operation | 237 |
| Franchising Since | 2001 |
Own a Benjamin Franklin Plumbing Franchise - Questions & Answers
What is it?
A plumbing franchise that has changed the narrative of plumbers' reputations nationwide by being the first in the industry to guarantee punctuality
With this promise, they stay top of mind among customers nationwide
No previous plumbing experience needed!
How does it make money?
Clients service Benjamin Franklin Plumbing for all plumbing needs including leak detection, faucets, showers, bathtubs, piping and repiping, and so much more
Who is it for?
Current home service business owners looking to diversify
A plumber with dreams of owning their own business
An existing owner of a plumbing business looking to grow to the next level
An investor or entrepreneur with a growth mindset
What would you do as a franchisee?
Hire, train, and manage necessary personnel to carry out plumbing services needed from customers
Oversee the day-to-day operations of the franchise
Network within your community to grow the Benjamin Franklin Plumbing brand
Benjamin Franklin Plumbing
Invest In An Essential Business That's Always In-Demand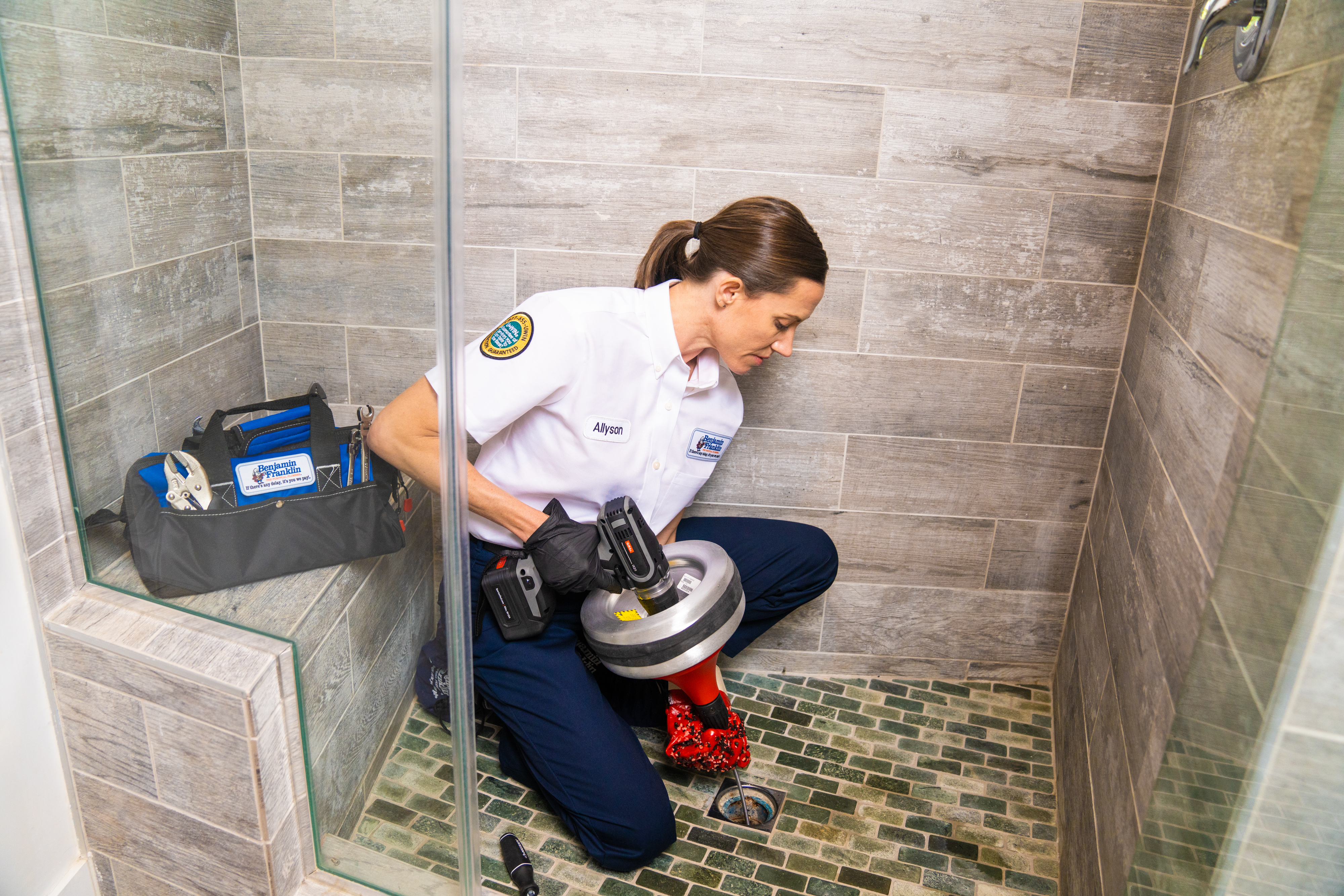 If the past year has taught us enough, it's this: The best business is an essential business!
With hundreds of franchisees across the country, Benjamin Franklin Plumbing has solidified its nationwide reputation as a trusted essential business. We help our franchisees reach personal and professional goals by focusing on people, processes, and profits. When you join the Benjamin Franklin Plumbing team, you will be in business for yourself, but you will never be by yourself. We eliminate the guesswork of starting your own business and allow you to reap the benefits of a proven business model.
The best part? You don't need plumbing experience to own a Benjamin Franklin Plumbing. We'll help you find a certified license holder for the technical knowledge and our award-winning training platform will provide you and your employees the knowledge necessary to run your business.
Benjamin Franklin Plumbing is part of a network of experienced trade companies, including One Hour Heating & Air Conditioning, Mister Sparky Electric, and STOP Restoration, all members of the Authority Brands family. Our franchisees benefit from each other's world-class expertise and knowledge about their respective industries.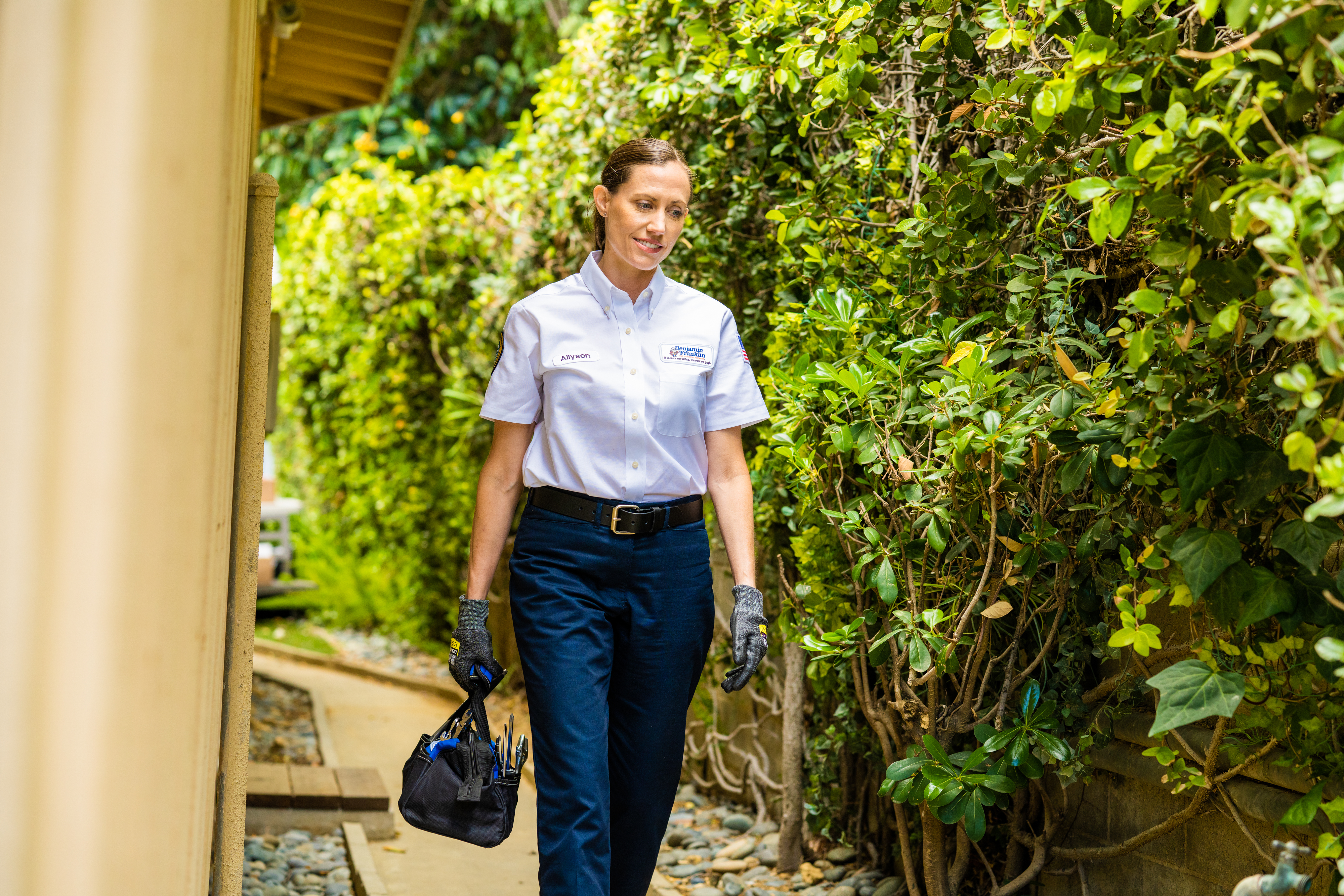 With the backing of a nationwide support team and services that are always in demand, Benjamin Franklin Plumbing is the savvy choice for investors, entrepreneurs, and aspiring business owners.
History of Benjamin Franklin Plumbing
Benjamin Franklin Plumbing is a residential repair and maintenance franchise that was founded in 2000 by Clockwork Home Services and began offering franchises in 2001.
In April 2019, Benjamin Franklin Plumbing and its parent company became a subsidiary brand of Authority Brands, a premier home services provider and parent company of several leading home service companies. Together, these companies operate more than 1,900 locations throughout the United States and the world.
At Benjamin Franklin Plumbing, respecting our customers' time is our #1 priority. Our motto is If there's any delay, it's you we pay!® That's why we guarantee that we'll arrive on time and be equipped to tackle just about any problem. It's why we only send our own highly trained, licensed professionals to service our customers' homes. And it's why we proudly back our work with a 100% Satisfaction Guarantee.
The Top Nine Reasons Benjamin Franklin Plumbing Is Right For You
1. AWARD-WINNING TRAINING PROGRAM: Our in-house training platform Success Academy provides franchise owners and their employees with 24/7 online training, as well as instructor training, workshops, webinars, and more.
2. INTEGRATED TECHNOLOGY SYSTEMS: Our proprietary business software Successware enables our franchise owners to handle every aspect of their business, from managing calls to organizing inventory. In addition, our mobile application makes it simple to receive calls, schedule appointments, and present upsell options to customers.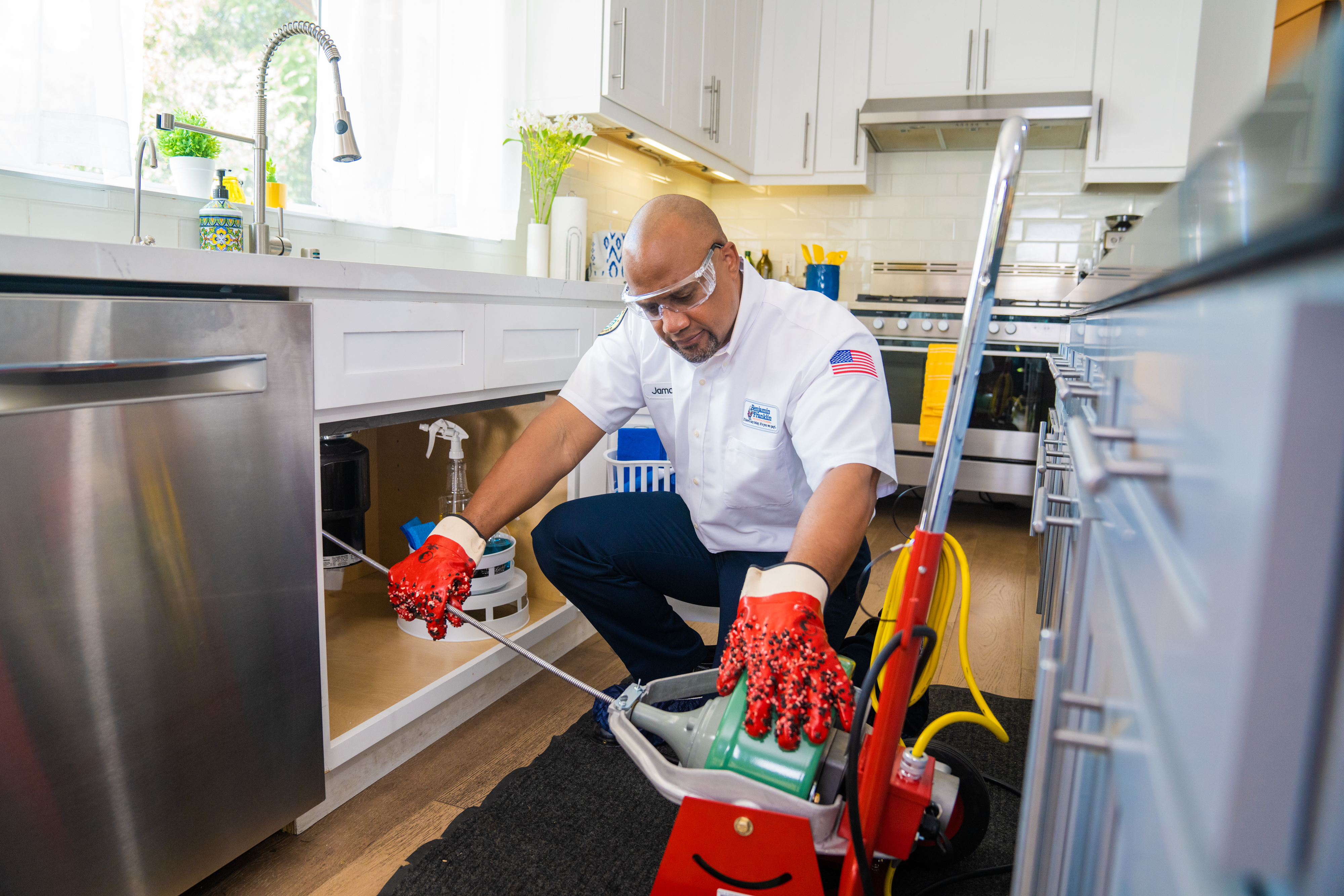 3. A FULL-SERVICE MARKETING TOOLBOX: We provide our franchisees with a full-service marketing toolbox that delivers on-demand and completely customizable marketing materials. Plus, our nationwide support team includes an on-call marketing coach that delivers one-on-one marketing assistance.
4. RECRUITMENT & RETAINMENT TOOLS: We have the knowledge and tools to help you find — and keep — the best technicians and employees for your business. Your personal Franchise Business Consultant offers specialized training, tools, and tips to ensure that you retain good talent.
5. NATIONAL BUYING POWER: Benjamin Franklin Plumbing is a member of BuyMax, a contractor-founded organization that provides the buyer power of large companies to our franchise locations. BuyMax allows our franchisees access to discount pricing on products, free product training, and fleet service solutions.
6. SUPPORT FROM THE GET-GO: New franchisees are invited to BOOT Week (Brand Operations Orientation Training) to help them learn the ins and outs of running a plumbing business. In addition, new franchise owners receive hands-on support from a Franchise Business Consultant who is available 24 hours a day and will walk them through the first six months of operations.
7. NATIONWIDE NETWORK OF OWNERS: Not only is our support team available to you for support, so is our entire network of franchisees. Our network of Benjamin Franklin Plumbing franchise owners has networking opportunities that provide the insight of others in your position.
8. PRIVATE LABEL PRODUCTS: Benjamin Franklin Plumbing franchisees stay ahead of the competition by installing private label products. Our buying power with BuyMax gives our franchisees access to wholesale pricing and allows them to pass on the savings to the customer.
9. ALWAYS IN DEMAND: No matter the economy or current market trends, the demand for residential home services is always in demand and is only expected to increase. In fact, the home service market is projected to grow by 18.9% and reach a value of $1.1 billion by 2026.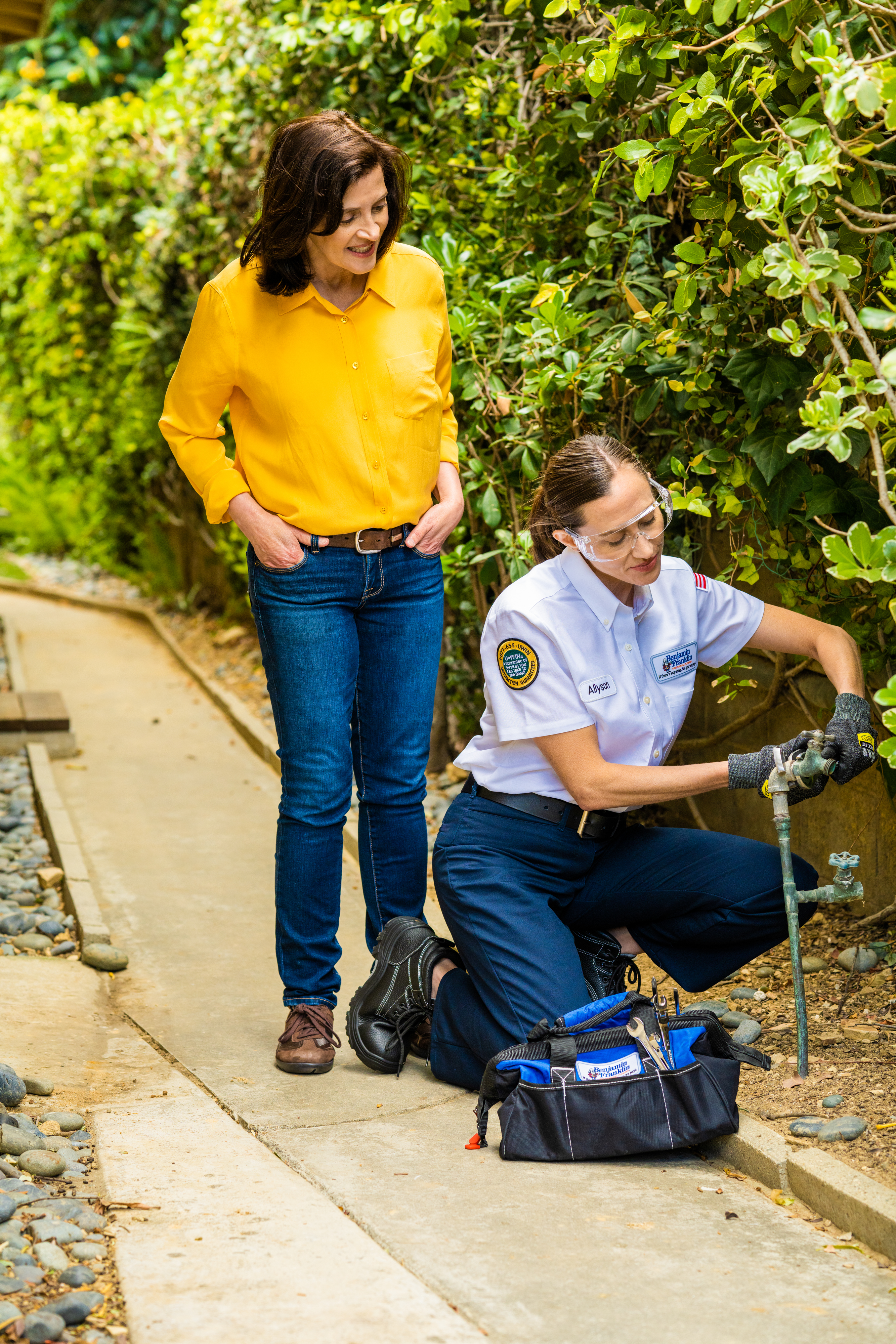 Our Ideal Candidate
All our Benjamin Franklin Plumbing franchisees come from different backgrounds and have varying financial histories. They have different levels of experience in commercial and residential plumbing services. Some started their first-ever plumbing businesses with us, while others converted their already existing business.
Does any of the following sound like you?
Are you currently a home service business owner looking to diversify?
Are you a plumber who dreams of owning your own service business?
Do you already own a successful plumbing business that you would like to grow to the next level?
Are you an investor or entrepreneur?
You sound like a fit to be a Benjamin Franklin Plumbing franchisee!
What Our Franchisees Are Saying
"With the training being so great in our franchise system, it helps you with recruiting, retaining, and properly operating your franchise system." — Lenny Siers (Northern Alabama & Northwest Florida)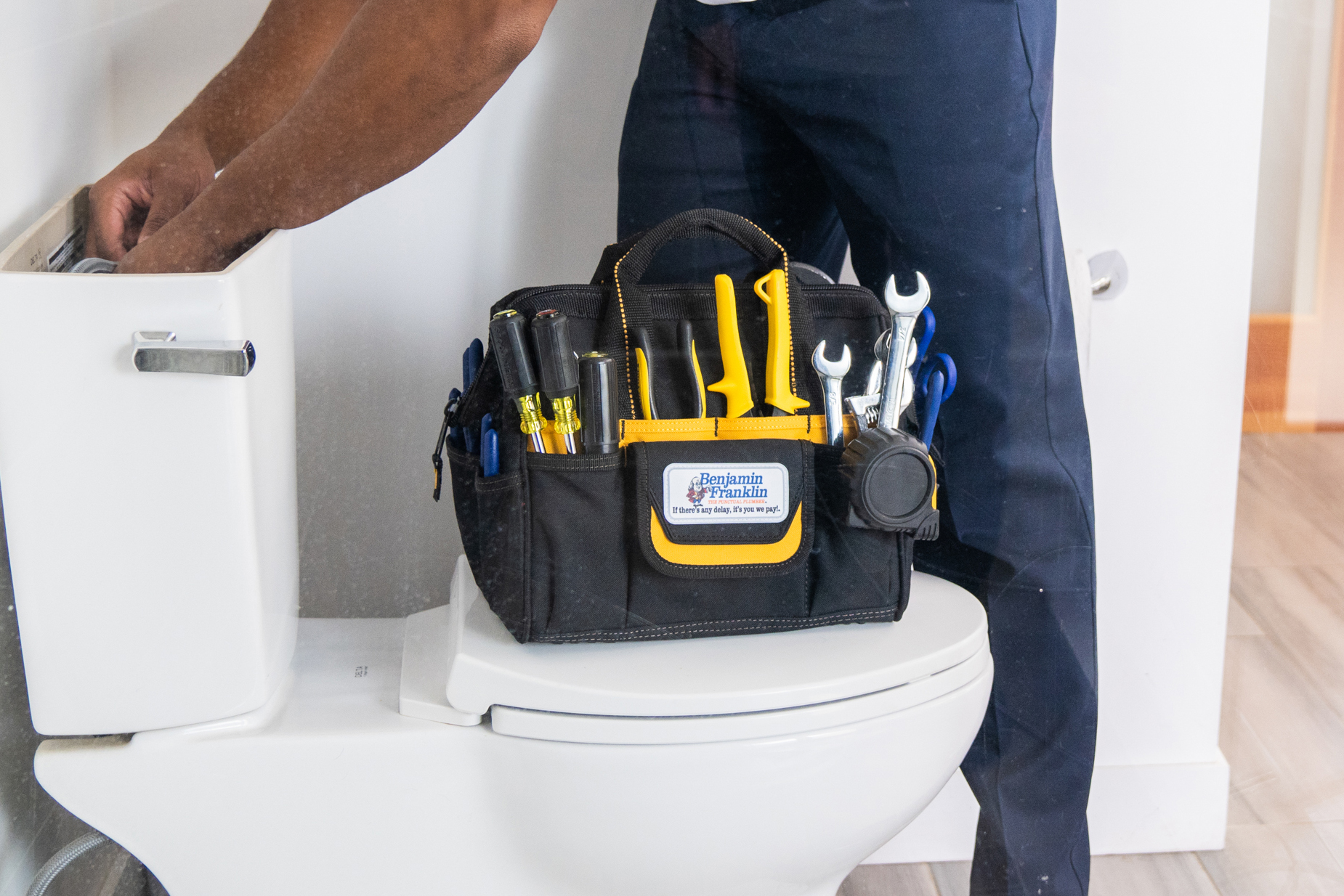 "The franchise has definitely been an edge for us. I think the name Ben Franklin is an easily recognizable name, and I think we have built a good image. I think the benefits to employees is definitely plenty of work." — Daniel Gagne (San Francisco, California)
"A lot of hard work goes into converting your business to a franchise but I can honestly say with the new software and the new systems it has allowed me to spend more time at home, leave work earlier. There is no question that that's only going to continue in the future." — Chris Baumann (Peoria, Illinois)
Interested in Learning More? Reach Out Today for More Information!
Is this your franchise?
Contact us to unlock your franchise's page to add content and get leads!