Challenge Island
Franchise
Challenge Island offers a range of challenge-based programming for kids 4-14, focused on S.T.E.A.M (Science, Tech, Engineering, Art and Math). Programs include after-school activities, field trips, camps, birthday parties, and more. Ideal for someone with a creative side that gets fulfillment from seeing kids succeed.
| | |
| --- | --- |
| | $30,000 |
| Investment | $36,000 - $49,000 |
| | $30,000 |
| Units in operation | 47 |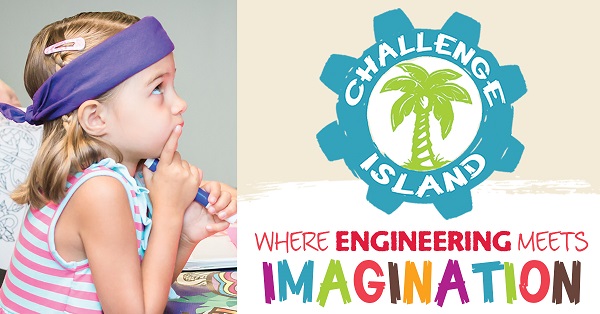 Challenge Island is a red hot and one of a kind educational enrichment business on the cutting edge of S.T.E.A.M Education (Science, Technology, Engineering, Art and Math) and 21st Century Learning. As a franchise owner you will offer a range of action-packed programs to ages 4-14+ including after school enrichment classes, in-school field trips, summer and vacation camps, Challenge Island Junior preschool programs, birthday parties, scout programs, family challenge nights, homeschooling enrichment, and much more. Our signature collaborative learning approach simultaneously addresses the needs of both the creative, playful child of today and the globally successful adult of the future.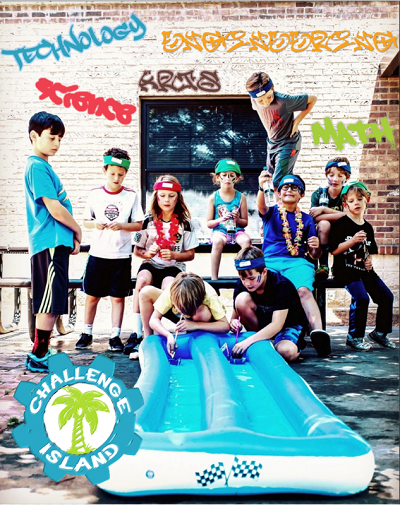 STEAM Education

Adding the A or Arts to STEM is one of the hottest trends in education today. Challenge Island brings imagination and creativity to STEM in a whimsical, child-friendly way.
21st Century Learning
Challenge Island considers the needs of both the creative, playful child of today and the globally successful adult of the future. The essential 21st century skills we build include:
Communication

Collaboration

Critical Thinking

Creativity

Flexibility

Sociability

Initiative

Leadership

Perseverance/Grit

Public Speaking

Cross Curricular Education
Challenge Island programming is cross-curricular by design. This broad range allows our owners to fit into a wide variety of niches and stand out among the competition. The topics we cover include English/Language Arts, Science, Math, History, Social Studies, Engineering, Arts, Geography, Technology, Socio-Emotional, and of course 21st C. Skills.
Low Overhead and Inexpensive, Easily Accessible Materials
When considering which franchise to buy, it is important to consider the price of operating the business itself. Many STEM franchises require the purchase of pricey items such as computers and building sets in addition to their franchise fee. The high cost of these materials can make it more difficult to scale your business to accommodate large numbers of students at once (which Challenge Island does effortlessly). Pricey items can also mean higher upkeep and replacement costs. Challenge Island materials, on the other hand, are readily available at stores like Target, Wal-Mart and dollar stores. The low price and accessibility of our materials in combination with the lack of a storefront overhead make Challenge Island a truly affordable business to run.
Top Notch Corporate and Franchise-Wide Support
When you begin your journey as a Challenge Island Franchisee, you will be warmly welcomed by our Corporate Office and fellow owners – and we will remain there by your side from then on. We truly believe in the power of the tribe - and as a member of our exclusive Owners' Tribe, you will reap all the benefits we have to offer.
Created by a Nationally Acclaimed Educational Expert and Author for Owners with a Passion for Education
Although many of our owners are former educators, just as many come from other fields, including engineering, sales and IT. Regardless of teaching experience you can rest assured that the product you are delivering is aligned with national academic standards and the latest and greatest in educational thought. Our program founder is an award winning educator, Random House parenting author, and feature education writer for numerous national magazines including Parents, Scholastic Parent and Child, Good Housekeeping and many more. Challenge Island is a one of a kind program and curriculum, and will resonate in an equally one of a kind way with the schools, non-profit organizations, parents and children of your community.
See what Challenge Island is saying
Is this your franchise?
Contact us to unlock your franchise's page to add content and get leads!