Energy Performance International Inc.
Business Opportunity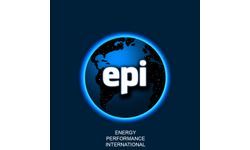 Energy Performance International's HVAC spray coating technology lowers electricity bills for businesses and commercial real estate owners. As an EPI join venture partner you are able to sell businesses and building owners in your territory a proprietary, Energy Star Rated system that increases their air conditioning effectiveness, reduces their carbon footprint, extends the life of expensive HVAC units by 50% or more, and lowers power consumption by 15%.
What industry are you interested in?
Take this short quiz and find the perfect franchise for you to start!
| | |
| --- | --- |
| | $150,000 |
| Investment | $100,001 - $200,000 |
| | $75,000 |
| Royalty | 10.0% |
| Franchising Since | 2016 |
Own an Energy Performance International Inc. Business - Questions & Answers
What is it?
Service that boosts efficiency of HVAC systems to lower electrity costs for businesses & building owners
EPI's specialized Energy Star Rated coating technology extends air conditioner operational life while increasing cooling effectiveness, resulting in a reduced carbon footprint and lowered energy bill for landlords and business owners
How does it make money?
Businesses and commercial building owners pay for EPI's energy efficiency solutions
Who is it for?
Those with business to business or technology sales experience
Someone who wants to own a business they can run from home
What would you do as a franchisee?
Identify office buildings, retail spaces, data centers, and other businesses and commercial real estate owners to whom you can sell EPI's power consumption reduction system
About Us
Energy Performance International Inc.™ specializes in reducing energy consumption of commercial air conditioning by 15% - 30% using our one-of-a-kind, spray coating energy efficiency technology. Our technology eliminates coil corrosion, mold, bacteria and mildew. It extends the air conditioning unit life by 50% or more and drastically reduces carbon emissions. Our technology was created in 2008 by our Chief Technology Officer who previously held the position of National Energy Director for a Fortune 50 company and oversaw more than 800 facilities nationwide with an annual energy budget of $1.4 billion dollars.
Our Industry
Energy Efficiency spending is predicted to expand to over $56 billion in the next 9 years. Electricity costs are rising 4% - 9% annually and reducing carbon emissions is being mandated on a state by state basis for all large companies and property owners.
Our Opportunity
This is your opportunity to be involved in the biggest and most profitable energy efficiency technology since LED lights and solar. EPI is expanding across the nation. Franchise opportunities are available in prime high volume states and territories. International Licenses are available worldwide.
Our Benefits
Up to 60% + gross margins with low overhead

No engineering, HVAC or energy experience required

High end executive sales business

All product applications done by 3rd party technicians

Business hours. Mon-Fri. 8:00 – 5:00

Technology established 2008

Experienced management team

B2B – large ticket sales

Is this your franchise?
Contact us to unlock your franchise's page to add content and get leads!