Fully Promoted offers businesses and organizations customized branding and marketing merchandise. They are a one-stop-shop for all embroidery and promotional product needs. If you're looking to make an impact through customized marketing solutions, ask about becoming a Fully Promoted franchisee today!
| | |
| --- | --- |
| | $65,000 |
| Net worth required | $100,000 |
| Investment | $180,000 - $185,000 |
| | $49,500 |
| Royalty | 6.0% |
| Units in operation | 273 |
Own a FULLY PROMOTED Franchise - Questions & Answers
What is it?
A one-stop-shop for businesses and organizations to find customized marketing solutions, promotional products, branding and merchandise
Products and services include customized branded apparel, bags, drinkware, pens, screenprinting, and more
A BTB opportunity that drives repeat business relationships with volume-based clients
A turnkey investment for a robust promotional marketing franchise
How does it make money?
Sales of promotional products, custom embroidery, and printing as well as other marketing services
Marketing services for businesses and organizations that need more customers and more recognition
Who is it for?
People who enjoy business-to-business relationships
Someone who is looking to build and work with a repeat client base
Someone looking to expand their current business with the brand awareness and buying power of a franchise
Fully Promoted is great for veterans (they offer a veteran's discount)
What would you do as a franchisee?
Run and manage your Fully Promoted franchise business
Handle the key accounts
Focus on growing and promoting your business as well as others in the area
Fully Promoted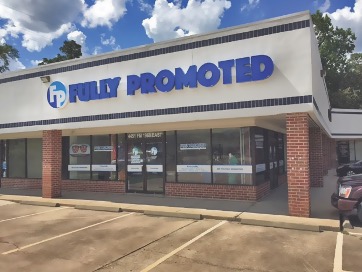 About Us
Fully Promoted is a promotional marketing company that specializes in marketing programs that best promote businesses based on their needs and budget. Promotional marketing centers around offering promotional products that bear a name, image, brand identity, logo, or message. We offer our clients products and services that result in the growth of their business through marketing material, lead generation services, lead management, custom apparel, promotional products, uniforms, team wear, and much more.
With more than 250 locations throughout the globe, we're searching for excited entrepreneurs to join our growing team to become a Fully Promoted business owner— each franchise being individually owned and operated. We'll train you to become an expert in your community to provide solutions to specifically meet your clients' needs.
Why Become a Fully Promoted Franchisee
In the $18+ Billion promotional marketing industry, it takes a lot to stand out and come out on top— Fully Promoted is proud to sit right in that sweet spot. For entrepreneurs who want to make an impact through customized marketing solutions, there really is no better opportunity than becoming a Fully Promoted franchisee.
Consistently ranking among Entrepreneur Magazine's Top Franchises to Own, Fully Promoted has a proven track record of success. In fact, in 2022 Fully Promoted ranked in the Entrepreneur Franchise 500 and also ranked #1 in their category.
A Growing Brand and a Unique Business Model
It's without a doubt that Fully Promoted offers its franchisees a proven business model. Our B2B paradigm affords owners the opportunity to develop repeat business relationships with volume-based clients while selling a product with a high perceived value. Coupled with our private online company stores and e-commerce platform to further streamline ordering, this model maximizes earning potential with minimal overhead.
Ongoing Training & Support
We ensure that you are knowledgeable and ready to serve your community. You'll take part in one of the most extensive training programs in the franchise industry, which includes 2 weeks of training – 1 week in person at our global headquarters in West Palm Beach, Florida, and 1 week of virtual training. After that, you'll receive 2 weeks of personal one-on-one training right in your location to ensure you have the technical, business, and marketing expertise you need. Ongoing training opportunities are also provided through regional meetings, Fully Promoted brand conventions, United Franchise Group's Leadership Summit, and our proprietary online educational portal.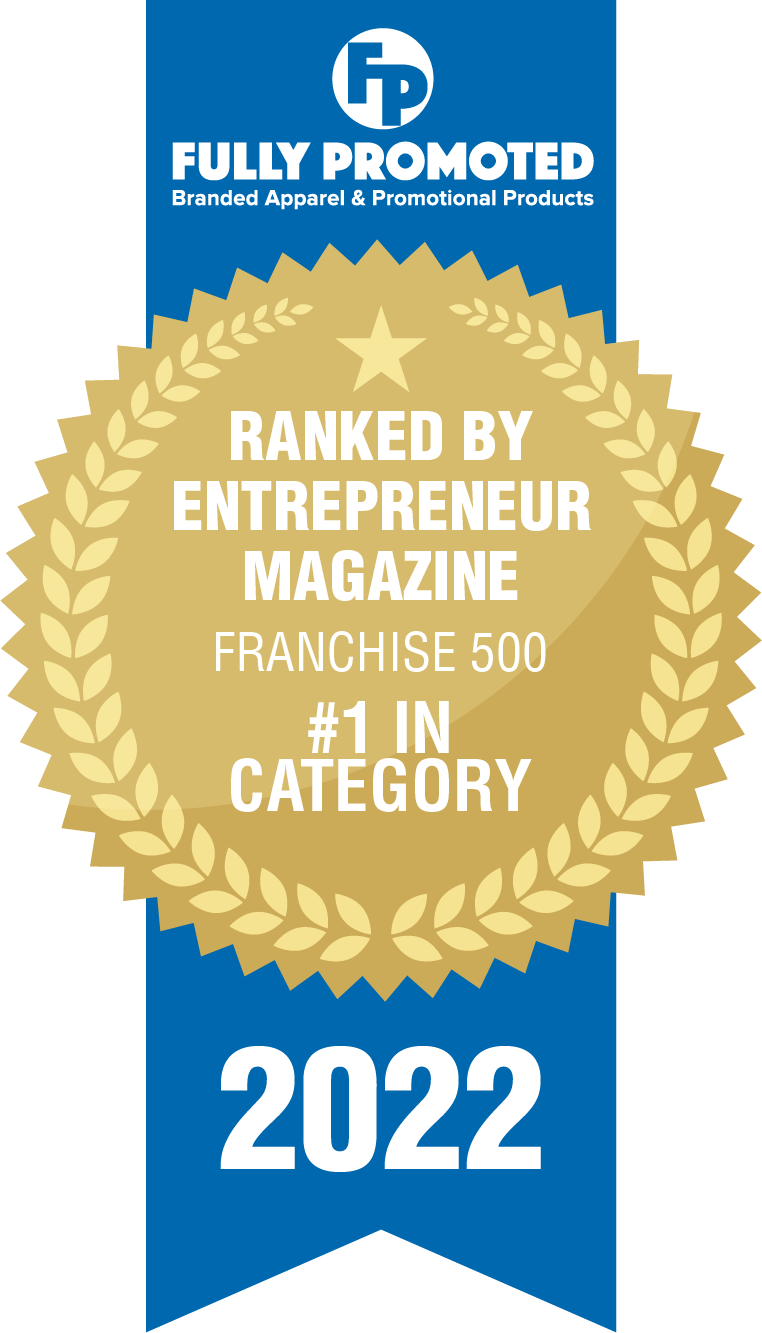 A Turnkey Investment
With products ranging from marketing material and tradeshow booths to decorated apparel and team uniforms, Fully Promoted is a robust promotional marketing franchise that supports a strong customer base in any economic condition. As a Fully Promoted franchisee, you can expect to pay approximately $180,000 to $185,000 in investment costs, which includes the $49,500 franchise fee. There are financing opportunities.
If you've ever considered starting a promotional marketing business but didn't know where to start, Fully Promoted is your first step to making your dream a reality.
In The Press
Sound Like a Great Fit? Request More Information to Speak to a Fully Promoted Representative Today!