LeTip
Business Opportunity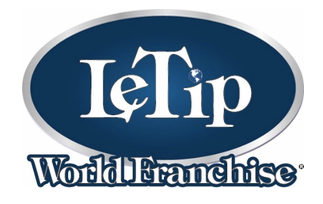 LeTip is a professional business leads networking group that set the standard in the word-of-mouth referral industry. Chapters meet weekly to exchange qualified leads, build solid business relationships, develop strong presentation skills, and become proficient networkers.
| | |
| --- | --- |
| | $50,000 |
| Investment | $48,110 - $65,400 |
| | $30,000 |
| Royalty | 1.0% |
| Units in operation | 54 |
| Founded | 1978 |
| Franchising Since | 2019 |
Own a LeTip Business - Questions & Answers
What is it?
Le Tip is a networking group for small businesses. Le Tip Chapter owners help small businesses help each other
Chapters meet weekly to exchange qualified leads, build business relationships, develop presentation and networking skills
LeTip set the standard for the word-of-mouth referral industry
How does it make money?
LeTip operates on a membership model
Each member pays an annual membership fee, as well as quarterly dues to cover the cost of operations
Who is it for?
LeTip is made for the local small business community
LeTip Franchisees are businessmen and women who will participate actively in their chapter
If you're excited to help build up your local network and help your fellow small business owners, a LeTip Franchise is a great opportunity
What would you do as a franchisee?
Franchisees host and attend weekly chapter meetings
You'll help facilitate networking among members and the exchange of business leads to help members grow
LeTip
Your very own small business sales force.
About Us
The world of business is constantly changing and evolving. Everything is getting smaller, faster, and more efficient. LeTip has been in the business of growing business, and bringing these businesses together, since 1978.
This is where LeTip World Franchise comes in. LeTip World Franchise is a new method of spreading North America's original and oldest professional networking organization. How would you like to have your very own ownership of one or more LeTip Chapters?
Our Origins
LeTip is the original business leads networking group. In 1978 we set the standard by developing a program that embraced both businesswomen and businessmen. We adhere to the program format, require our members to be committed, expect excellence, and reject mediocrity. We are snappy and successful. We are honored by the incredibly talented and professional members who are the true spirit of LeTip.
LeTip's structure set the standard in the word-of-mouth referral industry. Members are known for their professionalism, dedication, and loyalty to one another, and to the LeTip Program.
Chapters meet weekly to exchange qualified leads, build solid business relationships, develop strong presentation skills, and become proficient networkers. Only one representative of any given profession is accepted into a chapter, and members are vetted and chosen for their occupational expertise.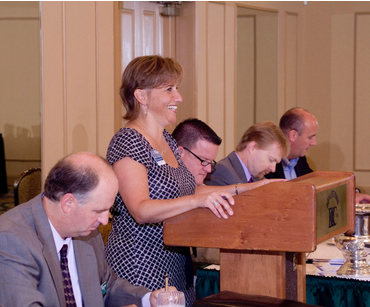 Loyalty Brands Partnership
On June 1st, 2020 Loyalty Brands and LeTip World Franchise, LLC announced an industry changing partnership aimed at revolutionizing the business networking industry. The companies have joined forces to begin an aggressive growth project to franchise across North America and internationally.
LeTip World Franchise and Loyalty Brands have joined together to offer a franchise opportunity to LeTip's current members as well as the consortium of Loyalty Brands franchisees including, business brokers, tax professionals, business services franchisees and others.
The LeTip organization fosters commitment and generates business leads that are qualified, while supporting and educating members. Perhaps the most important savings is marketing time and money. This method will be very important in the post COVID-19 time as businesses will struggle to return to more profitable times.
Co-Founders, Kim Marie Branch-Pettid, CEO and John Pokorney, CFO, are delighted with this new venture. "Loyalty Brands is led by John Hewitt who is legendary in growing franchise brands. John Hewitt who founded Jackson Hewitt and sold it for $483 million in 1997. Then Hewitt founded Liberty Tax Service which he grew to over 4,000 locations. These leaders have over 75 years of experience in the tax and franchising world. A very strong competitive edge.
We plan to become the biggest and the best networking business in the world, with the help of John and his team," said Kim Marie.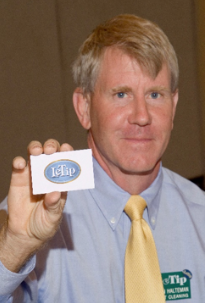 What Our Members Are Saying About Us!
"Joining LeTip is the beginning of building a successful business strategy. If you truly use LeTip as part of your business plan there are no limits to what you can achieve. If you're in it for the quick buck don't join, join if you want to have long standing business relationships with people you can trust. Want to save money on advertising, join LeTip and have 30 power partners advertise for you every day. You have business partners in every field when you are a LeTip family member! You become the go to person for strong reliable referrals. LeTip is not a breakfast club, It's a winner's business group!" - Ralph Taylor, United Northern Mortgage
"LeTip has been a great group for referrals. It has also generated over $90,000 income in the last year alone. Over my three years as a startup business it has generated $160,000. It is so nice to work with the members in the group." - Dr. Clifford Fisher, Fisher Family Chiropractic
Competitive Advantages
Low investment
High Income Potential
LeTip members learn to be better public speakers
LeTip is a family and members are loyal to each other
LeTip is a strong brand name
LeTip members have a reliable source of business professionals to recommend to clients, family & friends
LeTip provides Psychic Income – that feel good factor you get when you help others
Is this your franchise?
Contact us to unlock your franchise's page to add content and get leads!