Look Inside Realty
Franchise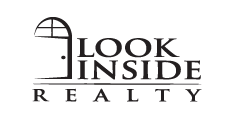 A new franchise, Look Inside Realty, a full service real estate brokerage along with a truly unique buying division, INFOclosure.com, a proven system for acquiring properties a public auction, is available now for your consideration. The ideal candidate is a Realtor or a real estate investor, but this franchise is open to anyone who has an interest in real estate and helping investors acquire foreclosed property at significantly less than actual market value while offering clients all the benefits of a full service Real Estate Brokerage. Due to the overwhelming success of this business located in the Phoenix, Arizona area, the decision was made that to grow the business to a national level, franchising provides the best model for revenue growth and expanding the brand.
| | |
| --- | --- |
| | $60,000 |
| Net worth required | $180,000 |
| Investment | $30,000 - $40,000 |
Franchise owners get the benefit of the parent companies 10 years of growth and success, and the use of proprietary systems and procedures to rapidly achieve the revenue model. Training is provided to all franchise owners in a one week on-site course at business headquarters in Mesa, Arizona where owners will experience first- hand the business set up, systems that provide the information necessary to operate, all business forms, the marketing plan, and all other relevant business plans and resources. Complete the form below for a full description of the franchise and investing details.
The Details And History
In 1998, Rick Rickert, CEO of Look Inside Realty, wanted to invest in real estate, realizing that this activity has created more wealth for individuals than just about any other business activity. He began attending the daily foreclosure auction (Trustee Sales) and quickly learned that this wasn't a place for beginners. But he stuck with it, and learned, completely self- taught, how to be a player in this arena. Within the next few years, he had purchased over 150 properties for himself; some were 'fix and flip', others were 'fix and hold'. With few exceptions, But the important thing was that they all made a profit. Soon he had created a fortune and was a recognized expert at obtaining these properties at the foreclosure auction; and Rick was approached by many other investors who did not want to attend auctions but were willing to pay him a fee for each successful bid he made on their behalf, and a business was born. In the next 10 years he made over 2000 successful bids for investors at a fee of $2500 per successful bid. Along the way he created three other related businesses, Look Inside Realty, a full service real estate company, Titan Capital Holdings, a hard money lender that provided short term or 'bridge' loans and most recently he created American Academy of Real Estate which is a lead generator.
Rick hired and trained people as professional bidders to attend the auctions on behalf of his clients, and numerous systems to evaluate properties and determine maximum bid. When his team made a successful bid, often Titan Capital would make the short term hard money loan, because the trustee must be paid the full cash amount; in some states it's within 24 hours, and others it may be a few days, so the hard money loan allowed investors to acquire the property immediately, and then obtain traditional financing or just pay the interest while they readied the property to be sold.
Today Rick is CEO of this money-producing, very profitable enterprise. Rick and his team will all take part in the required one week training at our headquarters in Mesa, Arizona. You will see this operation in action, attend the auctions, and have hands on with all the systems and software that has been invented to make this a smooth flowing and profitable business for franchisees. The team is committed to the franchisees' success, with ongoing training, support, as well as website creation and world class marketing support.
Why Invest In A Look Inside Realty Franchise?
Low startup costs
Exclusivity by county – only one franchise per county
A proven business model
One week of hands on training
All systems and property evaluation software provided
Ongoing support
Be part of the exciting, profitable world of real estate investing
A business with high prestige and visibility in your community
A long lasting wealth creation business that can involve your family if desired
Is this your franchise?
Contact us to unlock your franchise's page to add content and get leads!