Minuteman Press
Franchise

Minuteman Press centers provide digital printing, graphics, design, marketing, direct mail, and related products and services that help promote and grow local businesses. Family owned and operated for over 40 years, Minuteman Press is known for its family-friendly working hours, small staff requirements and capped royalties to maximize franchisee profitability.
| | |
| --- | --- |
| | $75,000 |
| Net worth required | $400,000 |
| Investment | $100,000 - $150,000 |
| | $47,500 |
| Royalty | 6.0% |
| Units in operation | 975 |
| Founded | 1973 |
| Franchising Since | 1975 |
Minuteman Press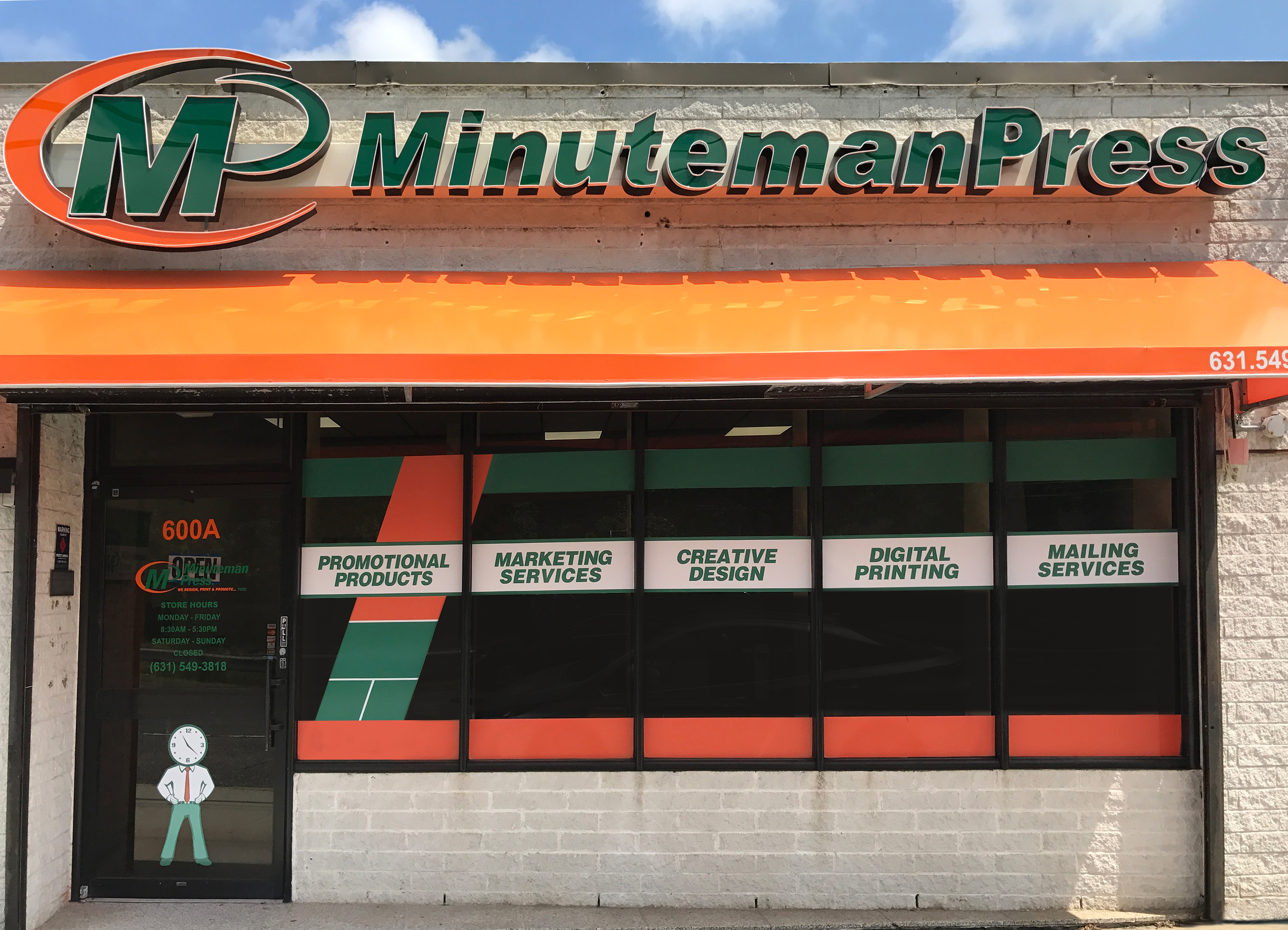 About Us
Minuteman Press is a complete marketing service provider that has helped businesses grow for over 40 years. We've developed a unique business model that provides products and services that businesses need for their everyday operations, in addition to their marketing and advertising efforts. Prior experience is not needed to own and operate a Minuteman Press franchise. Our owners are business people that are alert to the needs of their local business community and can enjoy a long-term repeat relationship with their clients by providing exceptional quality and service.

Minuteman Press has been the no. 1 ranked franchise in its category by Entrepreneur magazine for nearly two decades.

What we do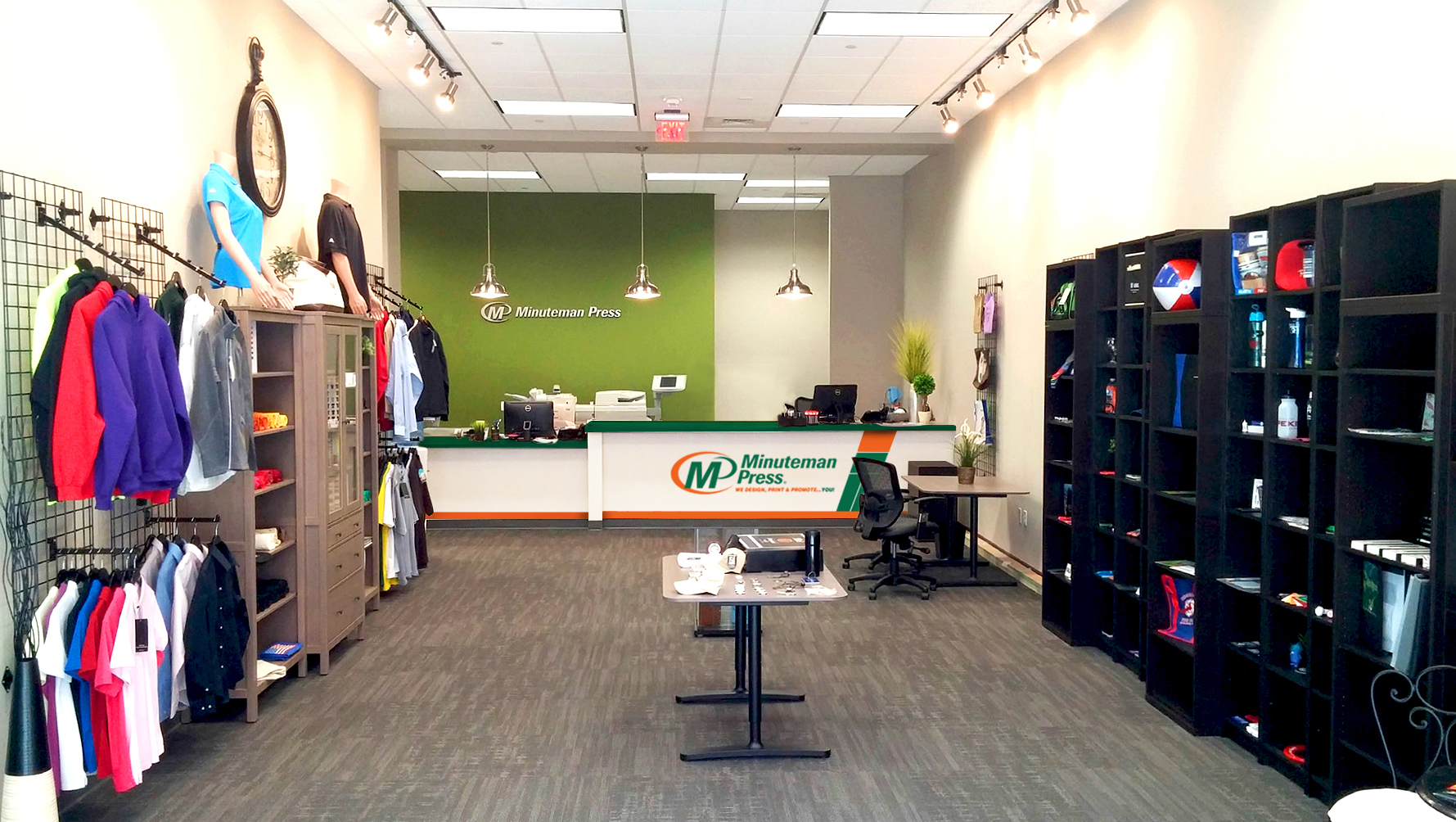 Take a look around your office, your home, businesses you visit, stores you shop at or restaurants you dine at. You're going to see products & services we offer such as promotional items like coffee mugs, forms and flyers, custom branded apparel, postcards, signs & banners, and more. That's because all businesses – regardless of their size or industry and whether they're startups, long-established companies, government groups or nonprofits – need and use printed media every business day.
We'll offer anything a business uses for their everyday operations as well as their advertising and marketing efforts. In today's world of cluttered and unproven advertising, businesses are searching for cost-effective approaches to develop more than ever before. Minuteman Press centers have the programs set up to provide outcomes and ensure repeat business from clients.
What are we looking for in a franchisee?
You do not need any prior experience to own and operate a Minuteman Press franchise. We are looking for individuals who enjoy working with likeminded business owners and we are alert to the needs of their business community.
Training
Minuteman Press' training program will focus on business management, marketing, customer service and much more. You will also learn our proprietary pricing and management software.
There will also be onsite training where our local representatives assist in everything from setting up the location, hiring employees to starting the marketing programs. A local office will provide continued onsite assistance.
Learn More Today
Learn more today how you can achieve your goals while helping businesses reach theirs. Please fill out the from on the right to learn more about Minuteman Press and take a no obligation look at this exciting opportunity.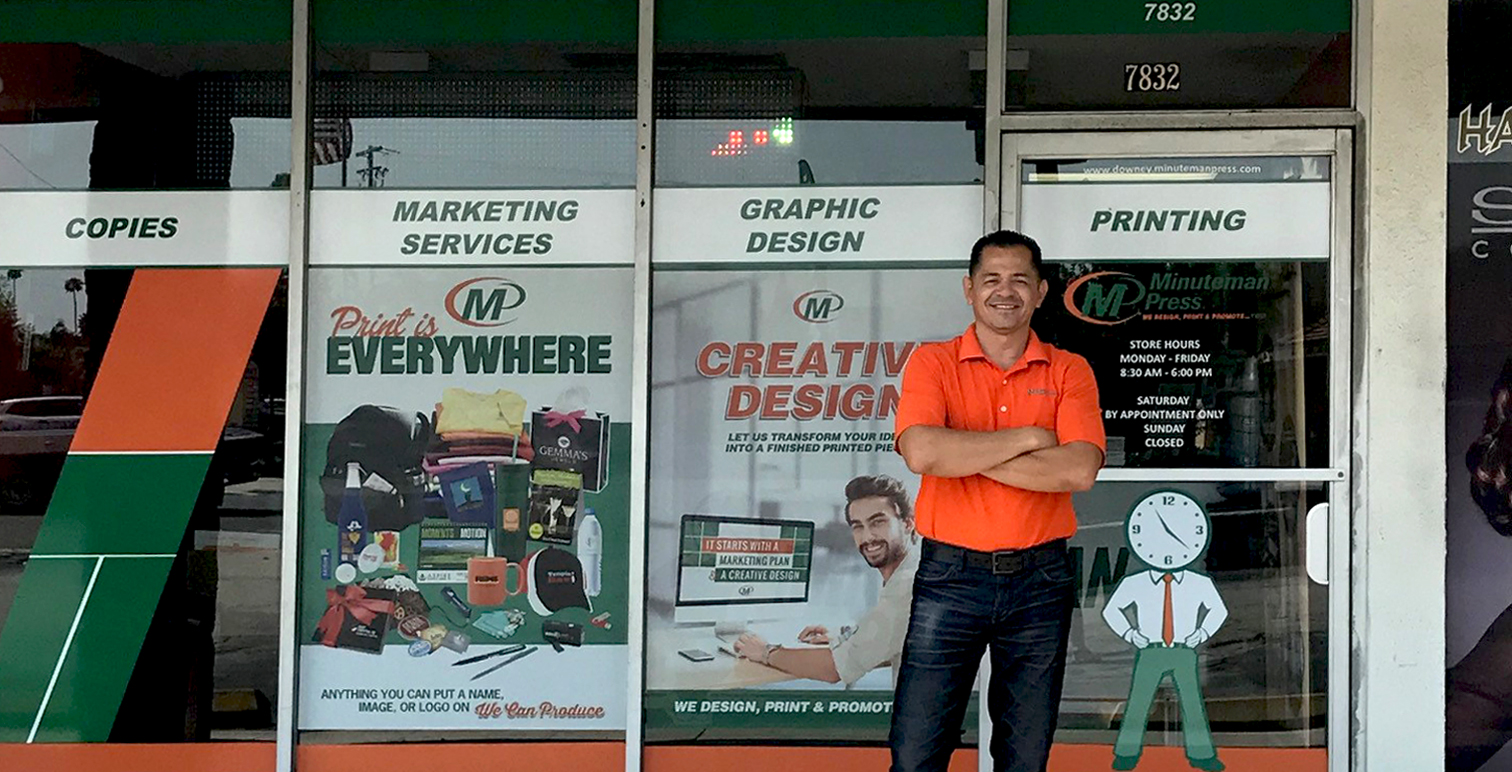 Frachisee Testimonials
" I continue to be amazed at the high level of support Minuteman Press provides to their franchisees. The culture and infrastructure is set up to encourage successful growth of your business. The collaborative support comes in many ways: - Regional team whom we see monthly, on average; - Assistance in setting realistic stretch goals, as well as ways to evaluate and improve our metrics; - Capping the royalty fee when the monthly sales goal is met; - Corporate team focused on driving marketing and profitability; and - A superb software system. Minuteman Press continues to exceed my expectations as a franchise owner in a business that was new to me a few short years ago." -Anne Myers , Myrtle Beach, SC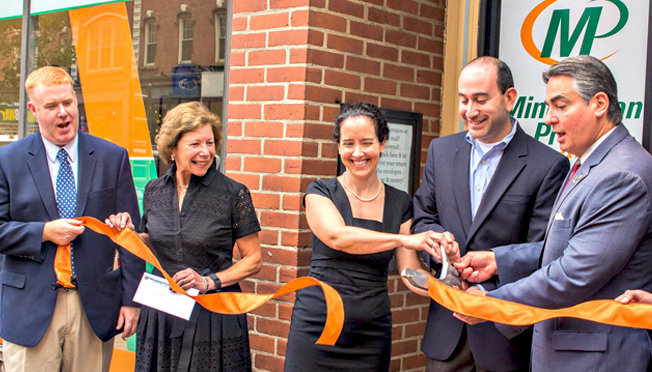 "I left the retail industry behind for Minuteman Press, which enabled me to work regular Monday through Friday business hours. I also love the short reorder cycle that print provides. When I was working in retail, I would sit in the store and wait for customers to come in. With Minuteman Press, customers will reorder all of their materials faster and I am able to spend my time getting out there and growing my business." - Steve Brunk, Vero Beach, FL, Owner since 2007
See what Minuteman Press is saying