NerdsToGo provides small to medium-sized businesses and residential clients with technology-based services such as computer repairs and IT solutions. With limited competition in a $300 Billion industry, franchisees benefit from multiple recurring streams of revenue. Their business model requires a low employee count and is a mobile business!
| | |
| --- | --- |
| | $100,000 |
| Net worth required | $300,000 |
| Investment | $145,735 - $193,190 |
| | $49,750 |
| Offers Financing | Yes |
| Units in operation | 30 |
| Founded | 2003 |
| Franchising Since | 2017 |
Own a NerdsToGo Franchise - Questions & Answers
What is it?
A franchise that services small to medium-sized businesses, residential, and direct-to-consumer customers with IT solutions— think of NerdsToGo like your very own IT department
While NerdsToGo has only been franchising for a few years, as a member of the Propelled Brands family, it benefits from 38+ years of franchising experience— Propelled Brands has over a 1000 franchise units operating
They are honored to offer our Veterans & First Responders a 50% discount on their franchise fee
How does it make money?
B2B customers are where their recurring business is found— NerdsToGo becomes their clients' outsourced IT department using their trademarked NerdAssure managed service plans to deliver our clients basic technology needs
To their residential customers, they provide assistance with today's ever changing home technology needs
Their physical locations allow them to service our direct-to-consumers with device repair
Who is it for?
They are looking for driven professionals who have experience in leading team and growing organizations
They are not looking for Nerds! Franchisees spend their time in sales development, networking, and managing an efficient operation
What would you do as a franchisee?
Hire, train, and manage the necessary technicians to carry out IT solutions for clients
Oversee the day-to-day operations of the franchise including marketing, training, and finance
Network within your community to grow the NerdsToGo brand
NerdsToGo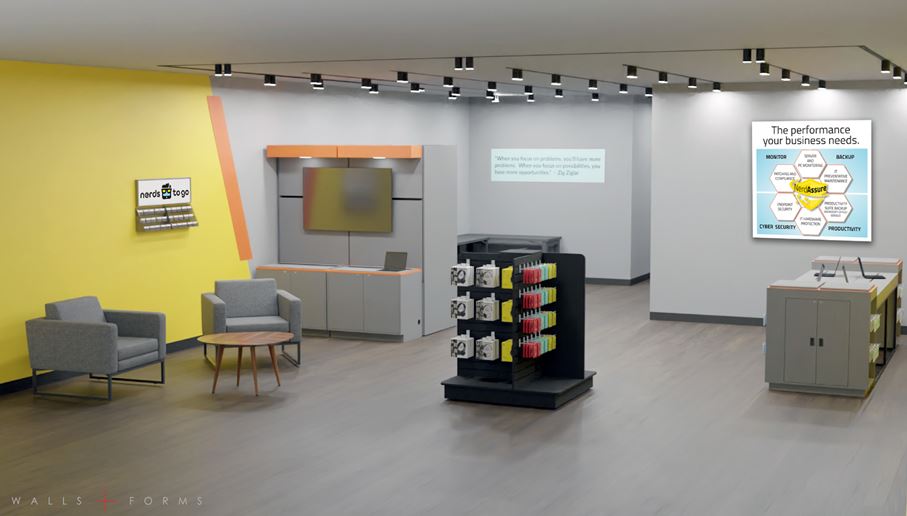 About Us
NerdsToGo was founded in 2003 and has been providing computer repairs and technology-based services to both small businesses and residential clients ever since. Today, we have locations throughout the United States and have helped countless customers with a wide range of technology needs. Yet, we are more than just a computer repair and IT service— we are Nerds who live and breathe technology and thoroughly love solving problems.
From everyday computer repairs to more complex issues with business technology, there is no problem we aren't prepared for. We are dedicated to providing our residential and commercial clients with fast, friendly, and effective solutions that allow them to get their days back on track. From Apple computers to Android devices, Microsoft products to network support services, we are ready for everything.
Why a NerdsToGo Franchise?
NerdsToGo is an Executive Model Business Management Franchise opportunity in an industry that has been fragmented for years. Our business model requires a low employee count and is a mobile business with a small physical footprint. We focus on historically under-served markets of small businesses and residential customers, which happens to be the fastest-growing device and technology segment in America.

Proven Business Model: Proven business model and ongoing support to encourage growth
Fast-Growing Industry: IT and computer service is one of the fastest and most profitable industries
Multiple Revenue Streams: Business-to-Business, Residential, and Direct to consumer customers
Reduced Royalties in First-Year - Royalties in the first year are reduced by 50% to help our new stores ramp quicker by investing back into the business with additional marketing funds

Industry Pioneers: We have been in the Computer Service Industry since 2003
Recurring Revenue: Reliable customer base of individuals and local businesses for repeat business
Tech Support: Tech support so customers can depend on accessibility and availability

Our Experience
NerdsToGo streamlines the learning curve with our experienced support systems. We offer support in real estate, marketing, training, supply chain, and multiple levels of technical support. For example, our training program teaches our franchisees a proprietary 9-steps solutions selling system, our marketing team executes local digital marketing on their behalf, and our technology team is here to assist them when they have technical questions. In fact, these support mechanisms give NerdsToGo franchisees significant advantages over independent businesses because they are backed by training and support from an experienced team of industry professionals. We provide you with extensive training and a support system that gives you the knowledge, tools, and confidence to open and run a successful IT business.

Comprehensive Training and Ongoing Support
Our initial training is exactly what you need to get your business off the ground. We provide you with extensive training and a support system that gives you the knowledge, tools, and confidence to open and run a successful IT business. This proven step-by-step plan works. New franchisees spend time in a NerdsToGo classroom to learn everything they need to know. From servicing customers to our consistent standards, to using our proprietary system effectively, franchisees are given the skills to help their businesses reach their full potential.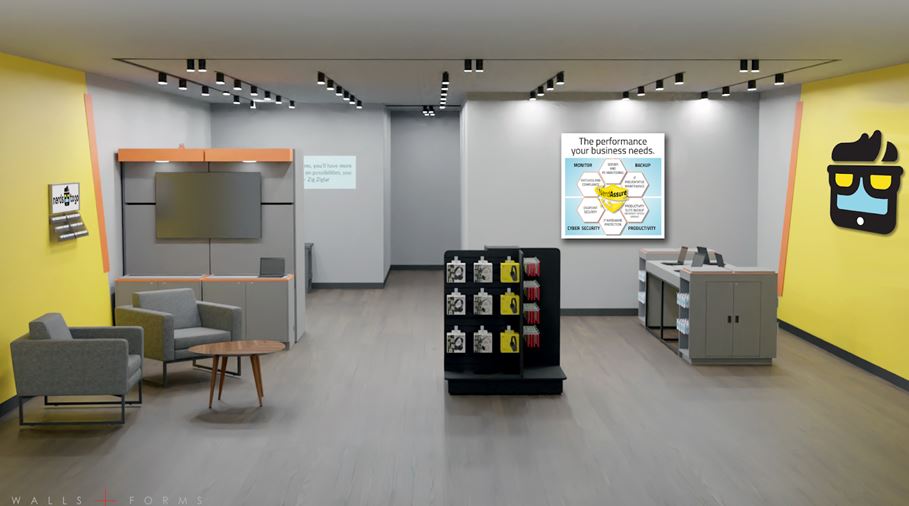 Our team will support you every step of the way. You have ongoing support from the NerdsToGo Corporate Offices who have years of experience in the technology and franchising industry. Below is a basic list of some of the support mechanisms NerdsToGo offers to all of our franchisees:
Real Estate – Our Franchise Services team is here to help you from the search through the buildout of your location.
Training – Our Training team is here to walk you through your initial training and help you continue training staff as your business grows. Our Learning Management System is here to make training easy as your staff scales to meet your business needs.
Business Consultant - You will be assigned a Business Consultant who works with you and is a phone call away to advise you on your franchise's growth and progress.
Marketing – Our franchisees have a dedicated Marketing Manager to execute your local digital marketing.
Technology – Our Technology Team is here to assist you in the installation and ongoing support needed with technology.
Nerd Net
Nerd Net is the backbone infrastructure of your business. It integrates all aspects of service call management, accounting controls, and customer relations management and includes scheduling and dispatching, financial reporting, and all aspects of billing and immediate payment processing.
As a Franchisee...
The company's signature B2B service is called NerdAssure. NerdAssure allows for a NerdsToGo franchisee to act as the IT department for small to medium-sized businesses by helping to design, implement and support IT networks, provide data backup & continuity services, cybersecurity solutions, cloud services, remote support, vendor management services, and overall routine maintenance. Once we have developed the recurring customer relationship, we continue to grow our services through remote support or by sending a Nerd onsite to customer locations in a well branded, eye-catching Nerd Van.
Customers can also receive service by visiting a local NerdsToGo service center. In our local centers, we offer direct-to-consumer IT services. These services include the repair of devices including computers, tablets, and smart devices.
Veteran and First Responders Franchise Program
Our NerdsToGo franchise provides both veterans and first responders with the tools and resources they need to build a successful business. We welcome them into our company because we know that they have the work ethic, drive, and determination to succeed with our business as they did in their previous careers.

Some of the special initiatives we offer to veterans and first responders include:
Franchise Fee of $24,875 (Usually $49,750)
NerdsToGo has 400+ identified markets available!
SBA-Approved franchise financing
Sound like a Great Fit? Request More Information to Speak to a NerdsToGo Representative Today!