Social Indoor is a first-of-its-kind, indoor digital advertising network franchise. As a franchisee, you would create your network of local venues like restaurants, bars, and the like, and by using our high-definition, 22-inch color monitors in their restrooms, advertise for companies wishing to promote their business in a very captive environment. The venue's customers can't change the channel, turn off the monitor, or "swipe left" so the ads are sure to be seen. Digital Marketing is a more than 155 billion-dollar industry in the United States alone so join this fast-growing industry today!
| | |
| --- | --- |
| | $100,000 |
| Net worth required | $150,000 |
| Investment | $60,000 - $85,000 |
| | $2,000 |
| Royalty | 6.0% |
| Offers Financing | Yes |
| Units in operation | 50 |
| Founded | 2019 |
| Franchising Since | 2019 |
Own a Social Indoor Franchise - Questions & Answers
What is it?
A unique sales and marketing franchise that uses state-of-the-art digital monitors to advertise local businesses
The primary focus is on bars and restaurants placing the screens in common areas and restrooms to capture maximum attention – a proven concept
A fast-growing company that is part of a 55-billion-dollar industry in the United States
A company looking to franchise in cities with populations of 150,000 to 600,000
How does it make money?
By adding local venues for the marketing monitors
By selling digital advertising to clients/companies
Who is it for?
A salesperson who loves to network and build relationships
Someone interested in digital marketing and business
A person who is self-motivated with excellent communication and interpersonal skills
Someone looking to break out from the 9-5 traditional business model
What would you do as a franchisee?
Create an amazing lifestyle as the 'go-to' person in town with access and knowledge to many bars, restaurants, concerts, and other events in your community
Promote and market the installation of the monitors to local venues
Market to companies to use this unique digital marketing tool to advertise their brand
Install and manage monitors in venues
Social Indoor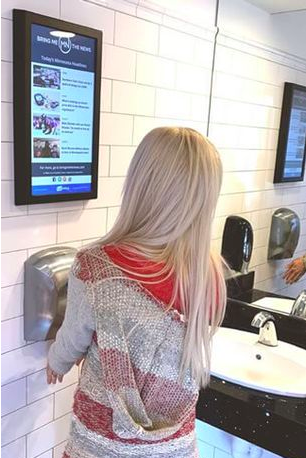 About Us
At Social Indoor, our franchisees build a network of digital monitors in high-traffic locations and sell effective yet affordable targeted advertising to local businesses. Many also use this platform to advertise their existing businesses and brands, including recruitment! The digital boards supplied and leased by our franchisees; can play static and full-motion high-resolution advertisements.  Social Indoor provides new markets with a completely ready-to-broadcast digital network. We are targeting cities with populations of 150,000- 600,000 as its ideal franchise markets. Digital Marketing is a more than 155 billion dollar industry in the United States alone.  So join this fast-growing industry today!
Social Indoor manages franchisees and reviews each and every ad deployed — in-house ads, charity ads, realtor ads, car dealership ads, etc. This massive ad library is available to all participating franchise markets as a selling tool and will help create future ad sales for years to come.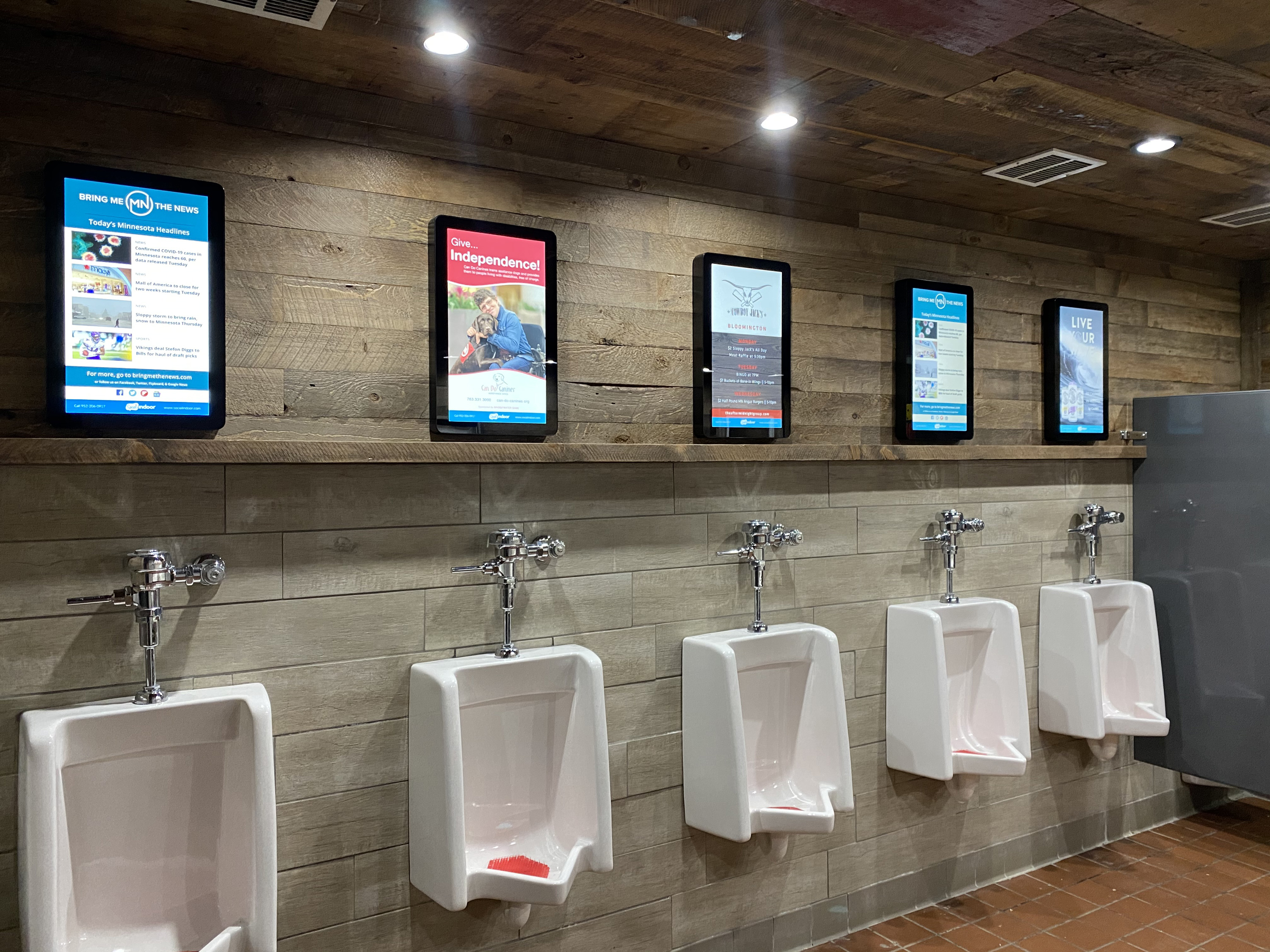 Why Franchise With Us
Our franchises require Minimal Investment (starting at $60,0000).  There is no brick & mortar lease necessary so you can run your business in the comfort of your own home and it is not employee dependent.
Our Training/Support Program
Jumpstart, Business, Sales manuals, and other customized collateral
In-market venue specialists work with franchisees to build inventory
SI supplies a list of all potential venue partners in their territory
Technical installation manuals and video tutorials
2-day training program
Venue acquisition and relationship building in the classroom and in the field
Client sales and the value of trade for your business
90-day 1 on 1 weekly market-building conference calls
Use of our SIMON software technology management tools
Our internal Ad Library for samples for potential and existing clients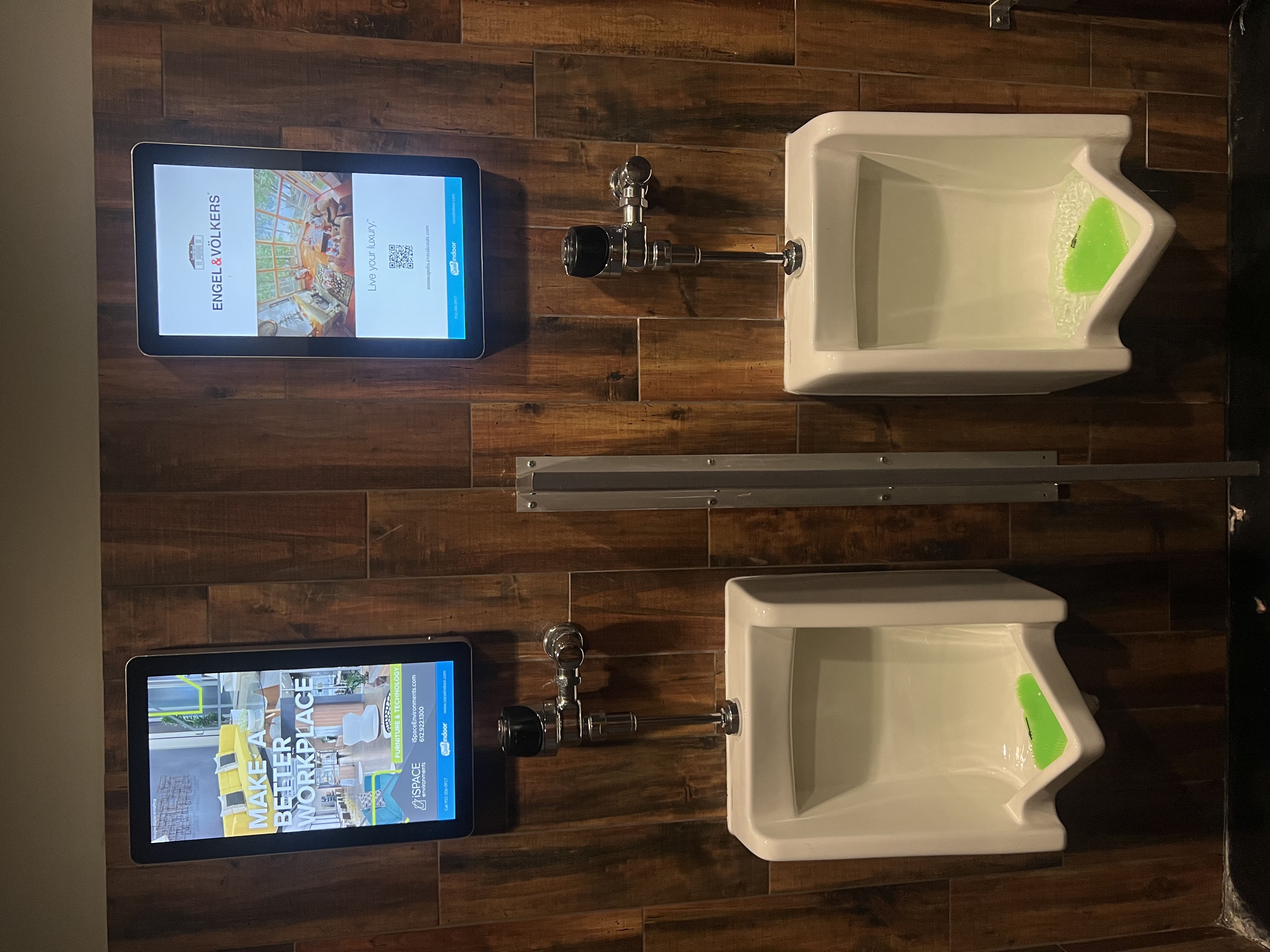 So if you are interested in starting an exciting new marketing business that you can run from your own home, contact us today!