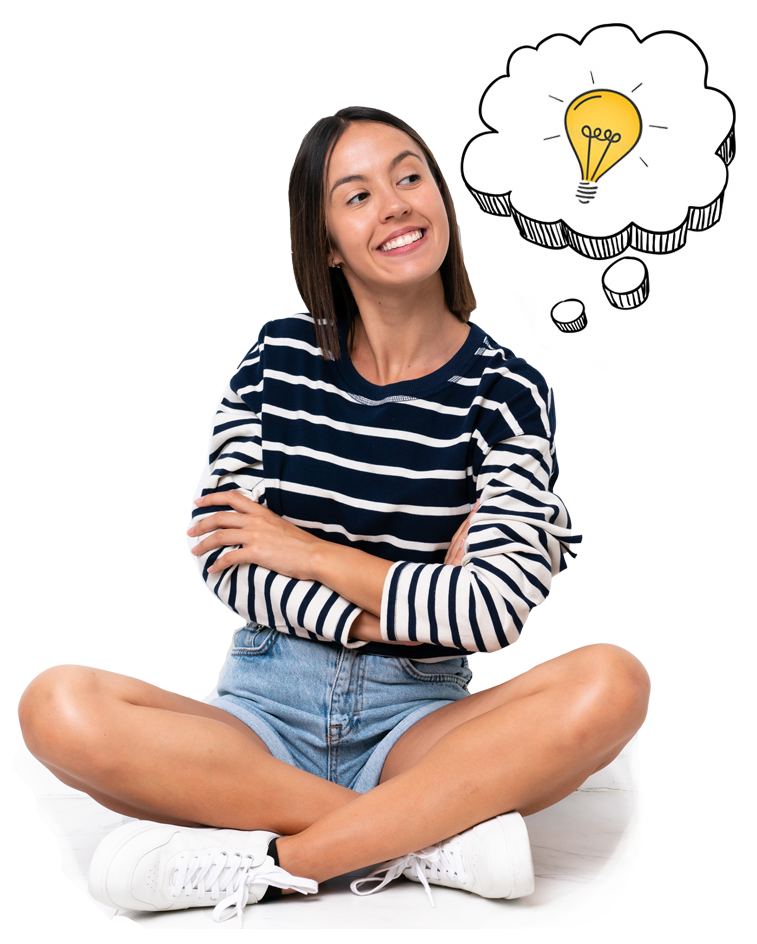 Find the perfect

franchise
Find the perfect

franchise

you can open
Take our quiz to see a personalized list of local franchise opportunities.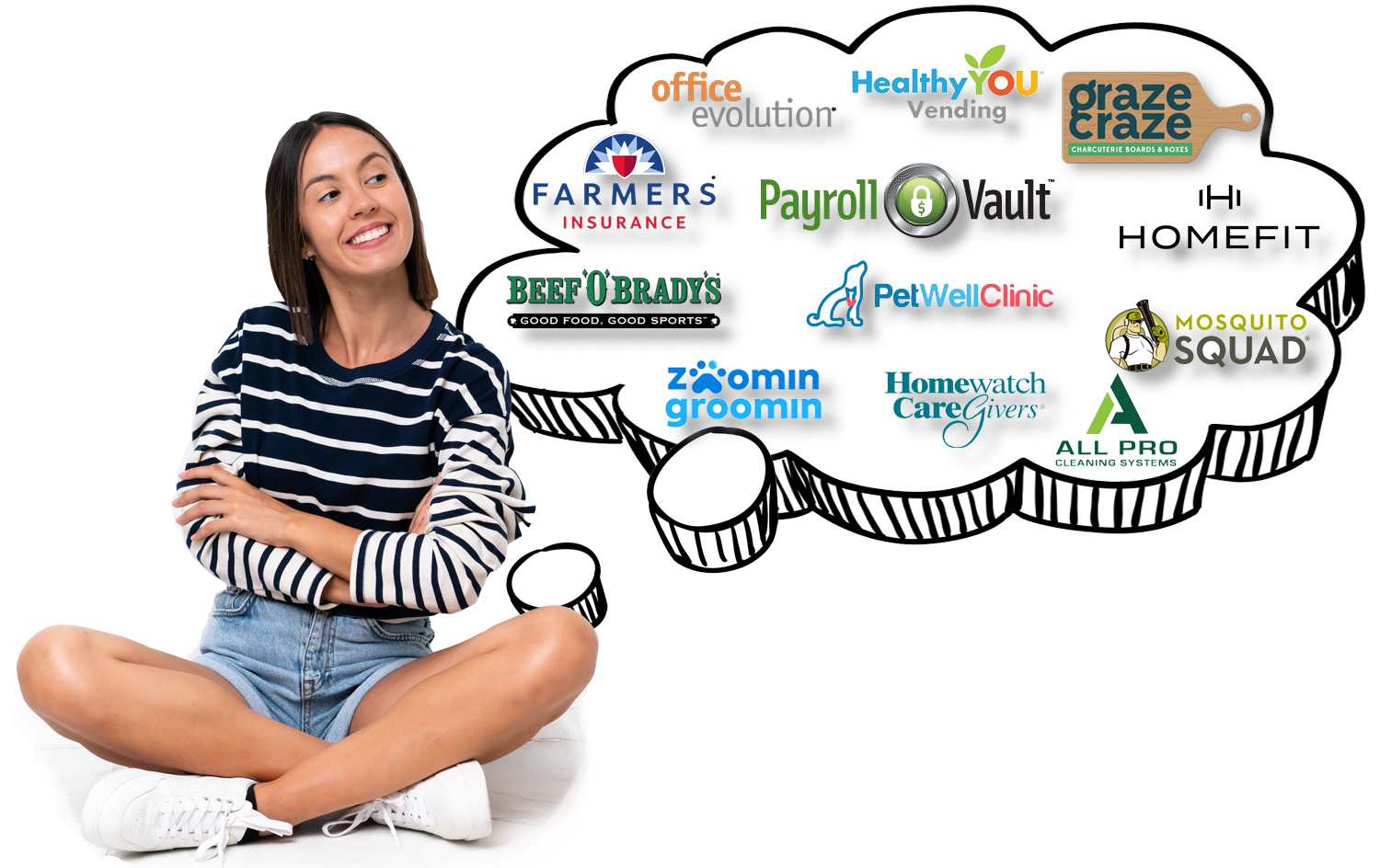 Temporary Wall Systems
Franchise

Temporary Wall Systems is an innovative construction franchise providing containment solutions for worksites, hospitals, labs, schools, and more. It began as a way to contain dust and debris from construction sites in an environmentally responsible way and is now in demand across multiple industries. As a Temporary Wall Systems franchisee, you can start your business from home and build out from there, taking advantage of recurring rental income options and scaling as large as you'd like.
| | |
| --- | --- |
| | $65,000 |
| Net worth required | $200,000 |
| Investment | $131,925 - $328,975 |
| Royalty | 8.0% |
| Offers Financing | Yes |
| Veterans Discount | Yes |
| Units in operation | 2 |
| Founded | 2017 |
| Franchising Since | 2022 |
Own a Temporary Wall Systems Franchise - Questions & Answers
What is it?
Innovative construction franchise providing containment solutions for worksites, hospitals, labs, schools, and more
Scalable business that can be started from home with potential to expand
Additional wall rental options provide recurring revenue that continues after installation
How does it make money?
Sales of temporary containment installations
Recurring rental sales of temporary walls
Who is it for?
Individuals with a leadership mentality driven to run a successful business
Someone with or without construction experience interested in a unique renovation franchise model
Individuals who enjoy building community relationships and are excited to share the Temporary Wall Systems brand
What would you do as a franchisee?
Complete extensive training to learn everything needed to own and operate a successful business
Promote your business to the community using sales and marketing programs
Hire and train staff to help manage operation procedures
Temporary Wall Systems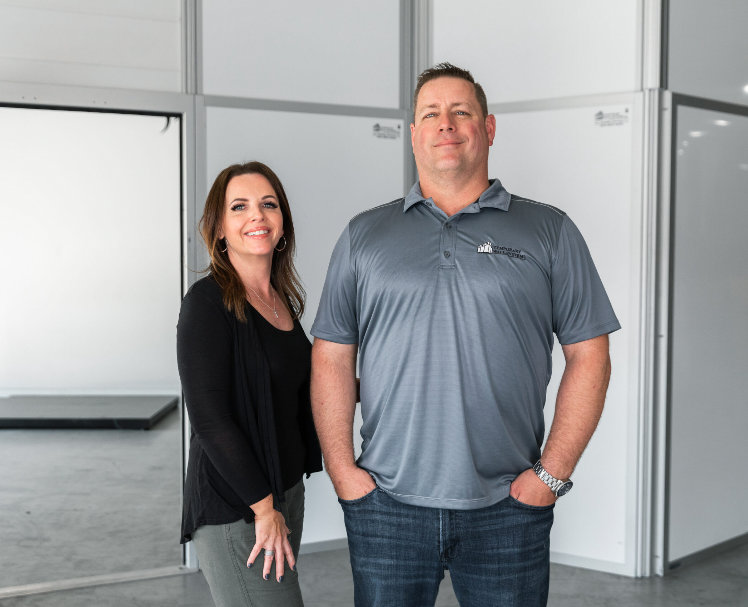 About Us
Temporary Wall Systems is a woman-owned business founded in 2017 by Juli Lemire. Juli's goal was to help businesses overcome one of the primary challenges in renovation projects – the containment of dust and debris.
Ryan Lemire, Juli's husband, had worked as a union carpenter in Boston for over 20 years and was very familiar with the many frustrations that come from an active construction site. In particular, he had witnessed thousands of square feet of traditional stud and drywall being used for containment, only to be discarded after project completion. Ryan soon discovered a STARC Systems modular wall containment in use at his job site. He immediately recognized this to be an environmentally responsible containment alternative that would withstand the rigors of an active construction environment.
Putting their combined knowledge and passions together, Juli and Ryan created an amazing opportunity known as Temporary Wall Systems, LLC.
Industry Facts
Temporary Wall Systems provides effective turn-key service by dispatching field teams that take care of everything so our client doesn't have to. We understand the needs and challenges of active construction sites and provide a versatile solution.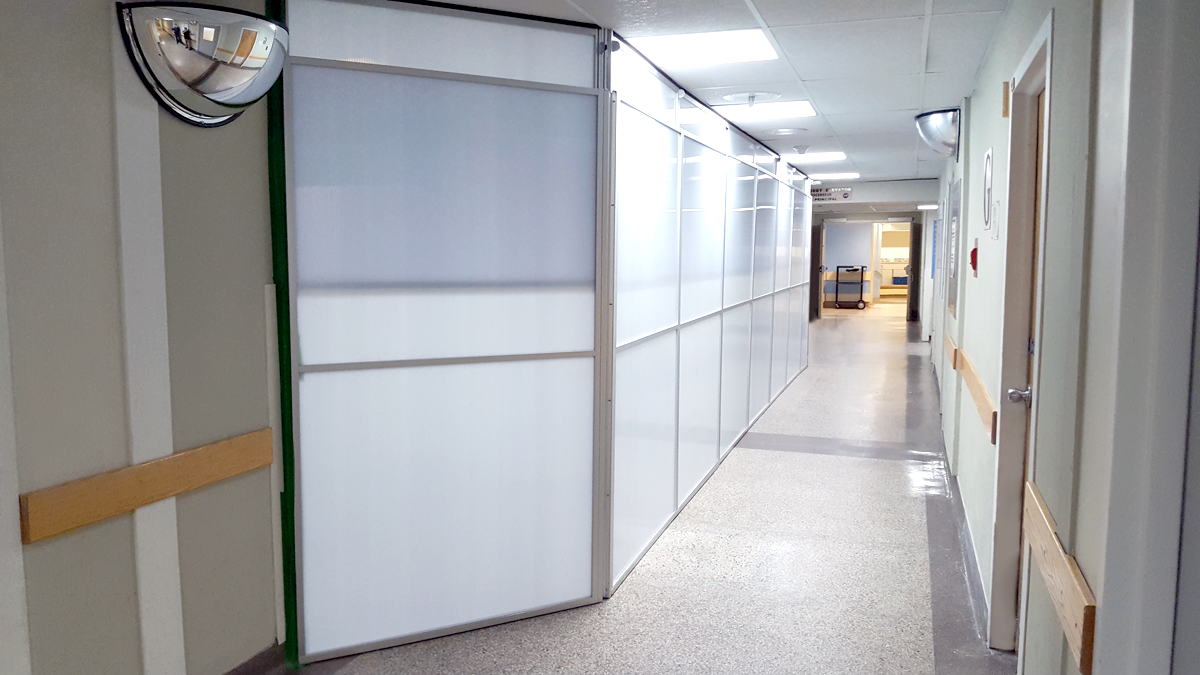 Hospitals and healthcare facilities, specifically, are continually undergoing renovations. Renovation or expansion accounted for 73% of hospital construction projects, with an estimated $9 billion spent on projects that require proper containment solutions.
The U.S. construction industry has an average annual expenditure of $1.231 billion.
In 2019, the construction industry generated $2 trillion in revenue in the U.S.
The industry has more than 733,000 employers with over 7 million employees.
The construction industry is one of the world economy's largest sectors, with $10 trillion spent on construction-related goods and services every year.
The commercial property remodeling industry is a $35 billion market in the U.S.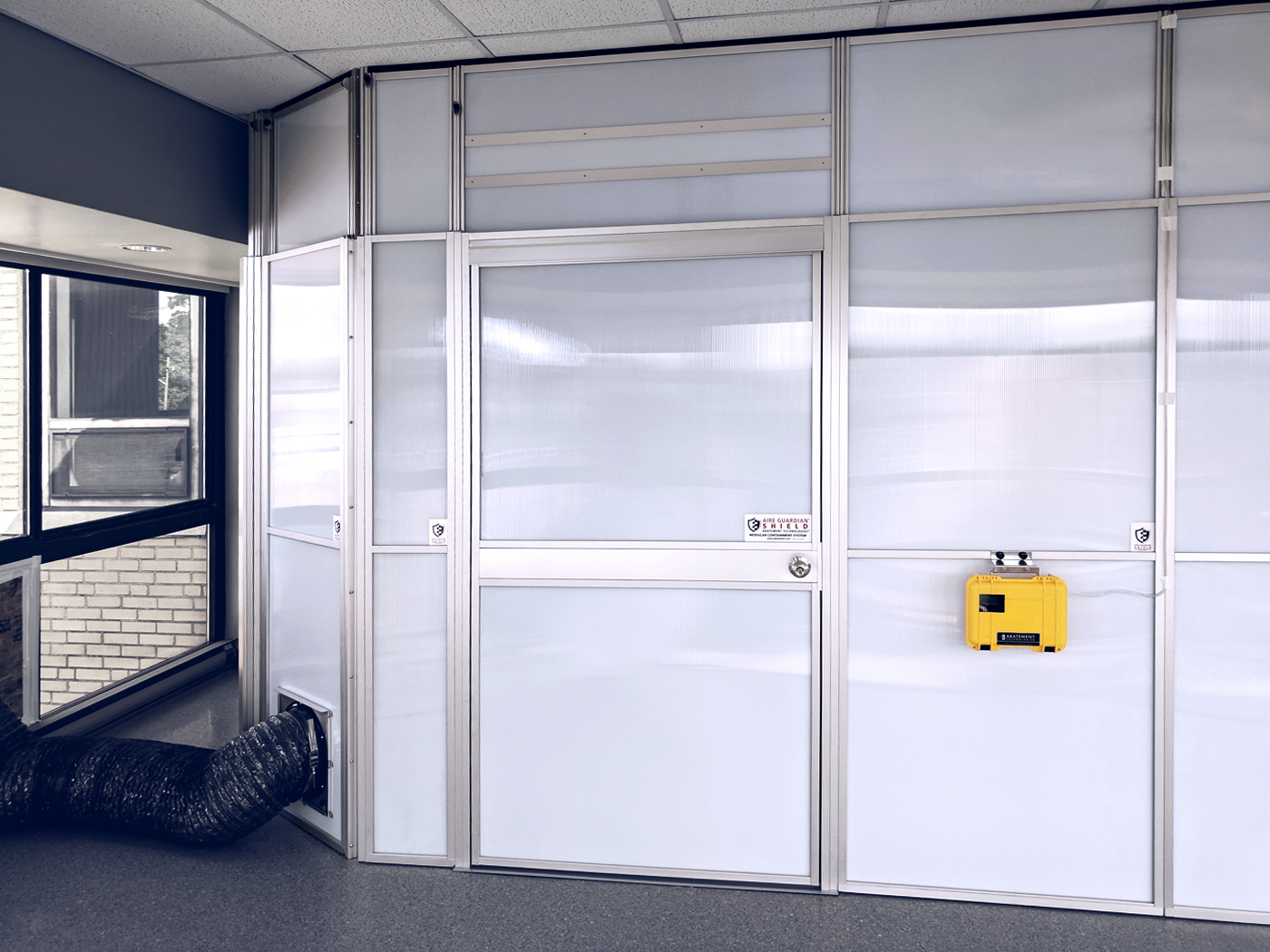 Temporary Wall Systems Competitive Advantage
Why do companies utilize what Temporary Walls Systems has to offer? Because they understand that the best quality barrier makes ALL the difference. Our customers count on the consistent quality of our superior products, coupled with premium, efficient customer service. Our clients call us again and again, and they'll rely on you and your business to do the same.
As a local full-service equipment rental franchise owner, you can provide world-class service and high-end solutions to businesses in your community, which help:
Minimize noise pollution from a booming construction site
Protect office space from dust and debris during renovation projects
Lessen the spread of infections at hospitals and schools
Keep data centers and laboratories clean
Why Franchise With Temporary Wall Systems
Now more than ever, containment systems are utilized in and even required by medical and educational environments.
This is your chance to grow. Your franchise will operate within the growing $120 billion construction equipment rental market. Plus, it can capitalize on trends in healthcare facility renovations as well as the global awareness of the importance of infection control solutions.

Benefits of Franchising With Temporary Wall Systems
We take pride in being a family business: 35 percent of Fortune 500 companies are family-controlled and represent the full spectrum of American companies from small businesses to major corporations. Now, we invite you to become a part of our family business.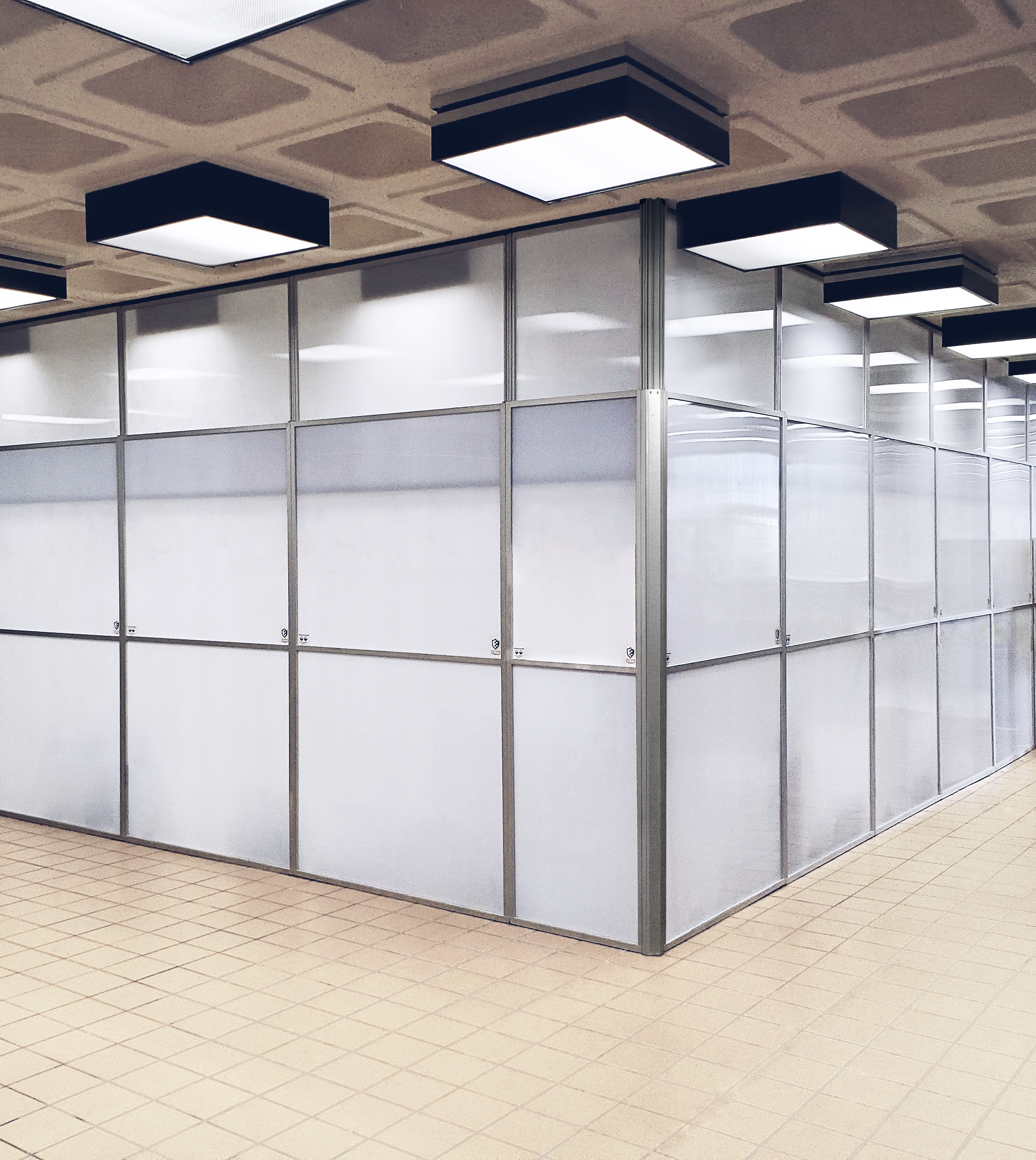 Reasons to take advantage of the Temporary Wall Systems construction material franchise opportunity:
Scalable business that you can start from home and build out from there
Compelling business model so you can enjoy flexibility and project variety
Recurring rental income that continues post-installation
An adaptable concept that responds to market needs, particularly in hospital and healthcare environments
Committed, experienced leadership who treat franchisees like family
Protected territory to operate your business with confidence
Training and Support
Our priority is making sure every person in our system feels supported and motivated toward growth.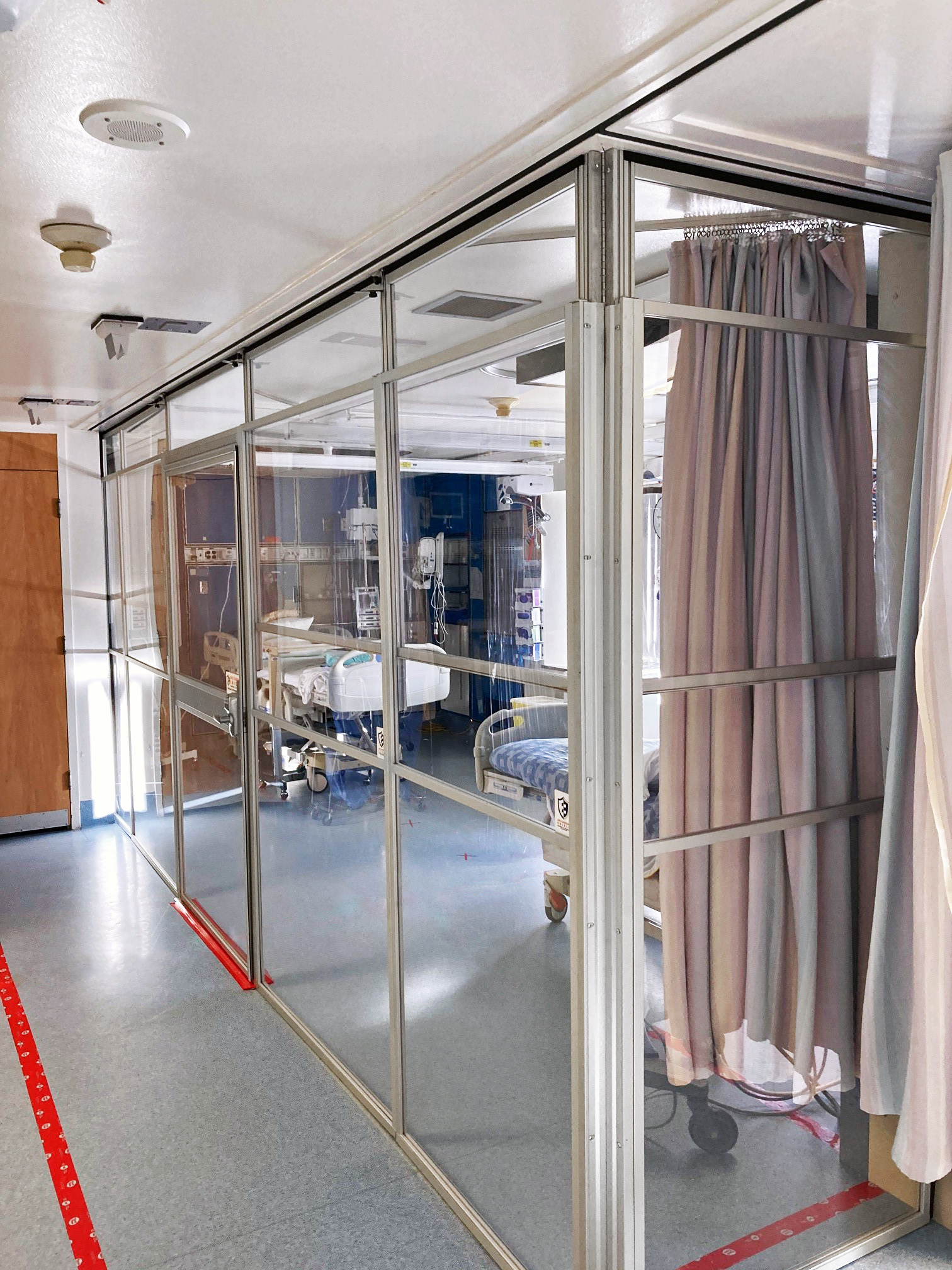 Here is what you can expect from us:
Help to get you started. Our wall leasing program may help ease the initial financial burden of operations.
Extensive training for office and project management, CRM and customer satisfaction, payroll, inventory, bookkeeping, bidding, job consulting, safety and quality control – PLUS the tech tools to run them!
Remote, on-demand support, plus field support and refresher training throughout the year.
Sales and marketing programs and materials that will assist in the promotion of your company.
Confidential operations manual detailing important operational/installation/disassembly procedures, products, reporting, equipment storage, cleaning and maintenance, marketing, and safety procedures.
Ideal Candidate
We seek entrepreneurial-minded individuals, couples, veterans, women, and other business seekers who are financially qualified and physically capable to do the work, manage a staff. We look for professionals, both from within the construction industry and beyond, who are interested in a renovation franchise model unlike any other, and can share in the enthusiasm for the Temporary Wall Systems brand.