The UPS Store network has more than 35+ years of franchising experience with a proven franchise model and a globally recognized brand. Brand strength, national advertising, world-class training and dedicated support are just a few of the many benefits available to UPS Store franchisees. The UPS Store franchise owners are backed by a proven franchise model and a globally recognized brand that has grown to more than 4,800 locations in the U.S. Now it's your turn to become a UPS Store franchise owner.
What industry are you interested in?
Take this short quiz and find the perfect franchise for you to start!
| | |
| --- | --- |
| | $60,000 |
| Investment | $168,885 - $398,323 |
| | $29,950 |
| Units in operation | 4,800 |
Own a The UPS Store Franchise - Questions & Answers
What is it?
Business shipping, marketing and printing shop
Provides all logistical and practical marketing needs for businesses
Scope of services includes packing and shipping, printing, bookkeeping and accounting, and much more
How does it make money?
In-store sales of wide range of business services
Sales of business products
Hiring of notary service and rental of in-store mailboxes
Who is it for?
Franchisees who want to invest in a well-recognized brand
Someone who enjoys a high-traffic business environment with multiple employees
Business owners who can manage numerous customers and points of service
What would you do as a franchisee?
Set up and oversee a business-oriented store
Hire staffing for printing, packaging and other services
Promote the UPS brand and maintain a positive store profile

Own Your Future

Here at The UPS Store, we know first-hand how passion and the drive of an entrepreneurial spirit can lead to success. When you become an owner of a The UPS Store, you become a part of a network of entrepreneurs who like you, are looking to fulfill their business ownerships aspirations and goal of financial freedom.
The UPS Store offers a diverse selection of franchise opportunities, all backed by in-depth training, support, and the respected, award-winning The UPS brand.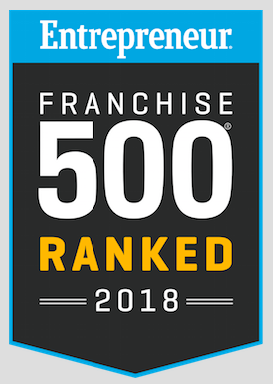 The UPS Store Main Street Model

Whether it's a big city, suburb, or small town, every owner of a The UPS Store has the support of an industry-leading brand and access to its promotional, advertising and other corporate expertise and resources. In addition, The UPS Store's Main Street Model provides an attractive and affordable franchising opportunity that serves as a low-cost option for business owners seeking opportunities in small and rural communities.
The Store-in-Store Model
The UPS Store launched our Store-in-Store concept in the 1980s to set up freestanding centers inside hotels, convention centers and other businesses. In 2016, we expanded this idea to allow franchise owners to set up centers in smaller businesses like pharmacies and hardware stores. The real value of the Store-in-Store model is that it allows business owners to provide additional services to their existing customer base and become a one-stop shop, especially in smaller communities that may lack shipping and printing services.
Support for Our Veterans
In support of those who have served our country, qualified veterans, active military and their spouses save $10,000 off the franchise fee of a new The UPS Store location and an additional 50% off their initial application fee (applied towards the total franchise fee.)

Contact us to learn more
The UPS Store - Franchise Development Team (877) 623-7253 M-F 7am-5pm PST
*Entrepreneur Magazine's Franchise 500 | 1990-2003 listed under Mail Boxes Etc. The UPS Store, Inc. is a UPS© company. The UPS Store© locations are independently owned and operated by franchisees of The UPS Store., Inc. in the USA and by its master licensee and its franchisees in Canada.
See what The UPS Store is saying
Is this your franchise?
Contact us to unlock your franchise's page to add content and get leads!