Venture X is a shared office space franchise, leading the massively growing and innovative Coworking industry. Venture X offers a collaborative and inspiring modern workspace and community.
| | |
| --- | --- |
| | $250,000 |
| Net worth required | $1,000,000 |
| Investment | $360,000 - $3,600,000 |
| | $60,000 |
| Units in operation | 32 |
Own a Venture X Franchise - Questions & Answers
What is it?
Venture X is a shared office space franchise offering office space rentals from executive suites to virtual office services
Coworking spaces that provide collaborative, inspiring and stimulating environments
Great alternative to buying real estate
At the forefront of the growing and innovative Coworking industry
How does it make money?
Members buy private memberships which gives them access to open work areas or private offices
Additional revenue can be generated from hosting events, conference room rentals, virtual offices and by upselling IT services
Who is it for?
Anyone searching for a leading brand in a growing industry with minimal employees and great work hours
Someone looking to get in early on a new concept in a relatively new industry
What would you do as a franchisee?
As much or as little as desired - can be absentee
Hire and manage a team of about 2-3 employees
Focus on sales to make sure the space is running as close to capacity as possible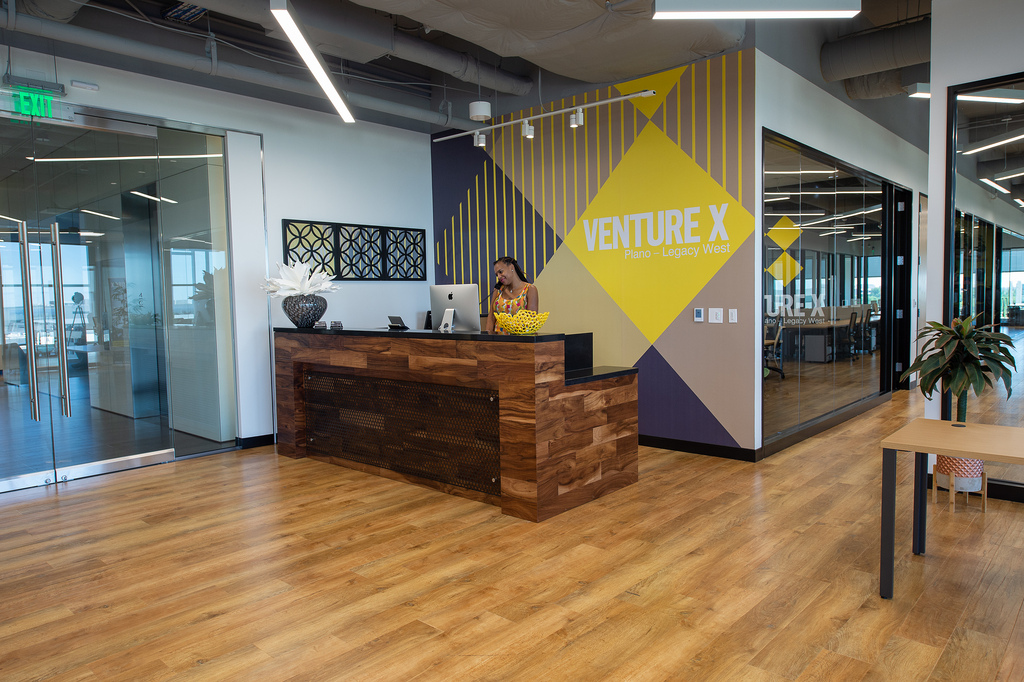 Coworking is the Future of Business
The days of working in a cramped cubicle are over for many people in today's mobile work world. That has led to a rise of coworking spaces that allow for environments that are collaborative, inspiring and stimulating.
By 2020, The Bureau of Labor Statistics estimates 65 million Americans will be freelancers, temps, independent contractors or entrepreneurs, making up a full 40% of the workforce. Venture X provides an attractive opportunity for those workers who want to benefit from a rich work community.
Venture X is an attractive franchise business model. Like other "sharing" industries, Venture X franchisees simply provide the modern work space and members buy private memberships, giving them access to open areas or private offices, whichever they prefer.
Many business models today are built on this collaborative model including transportation and vacation destination sharing. Venture X is at the forefront of this growing trend. Venture X's unique combination of open space mixed with higher revenue private offices allows for higher income opportunities. Additional revenue can be generated from event hosting to further increase the bottom line of each location.
Venture X has 32 locations open, with 120+ sold in 30 countries.
Why Choose Venture X?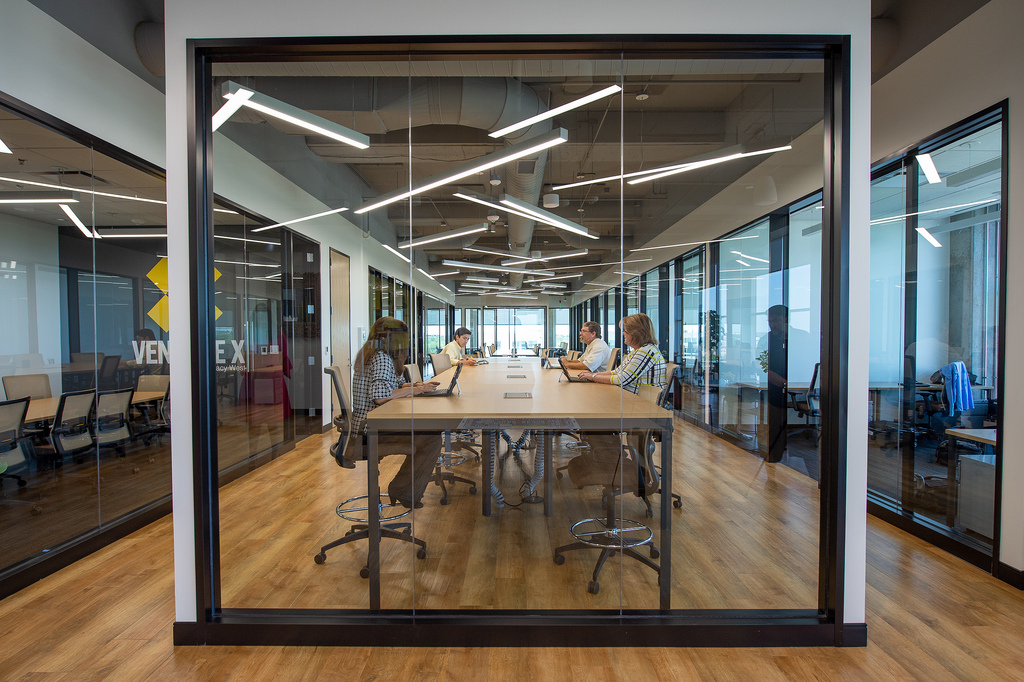 Venture X is a modern workspace and community that is inspiring, diverse and collaborative. The way people work is changing, so now is the time to break into this innovative industry.
Technology and innovation through mobile devices, cloud computing and social networking allow people the freedom to work from anywhere at any time. Those trying to launch start-ups, freelancers, and other self-employed individuals want a place that removes them from the distractions of working at home. As a Venture X franchisee, you would provide people with a rich work environment where they can interact with like-minded professionals, brainstorm and connect.
World-Class Training & Ongoing Support
Backed by the support of franchising giant, United Franchise Group, we are dedicated to the success of each Venture X franchisee. There are systems in place to provide world-class training, operations and marketing support. Our professional staff will provide comprehensive training, market launch expertise and ongoing collaboration and assistance, ensuring that your location gets the attention it deserves to get off the ground and grow successfully.
A Truly Turnkey Investment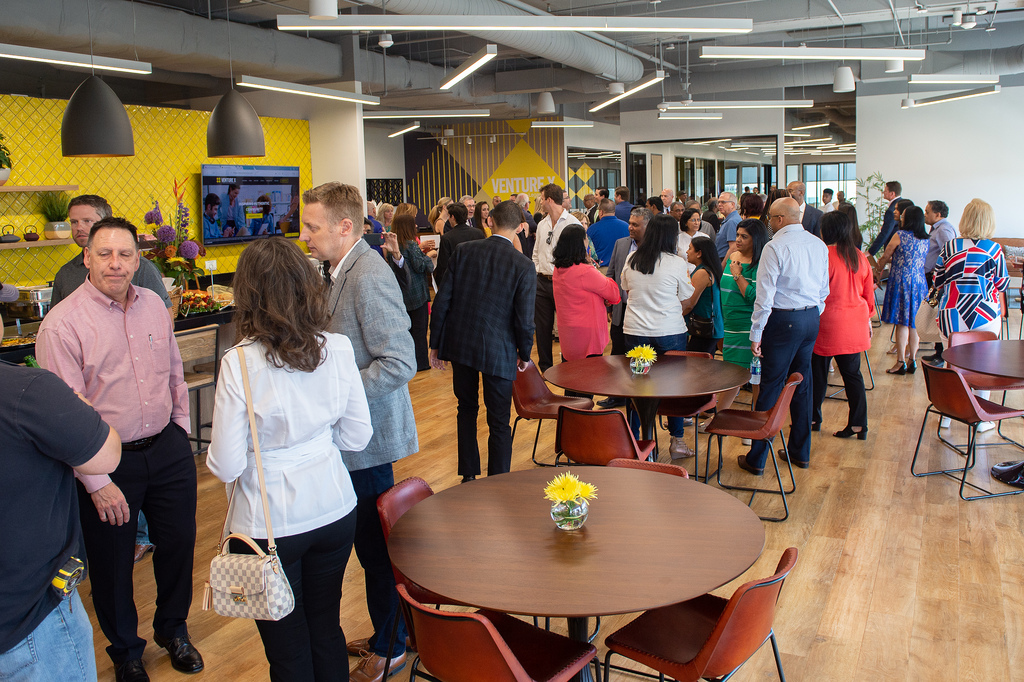 This turnkey opportunity encompasses everything you need to launch your business, with expert guidance and support with you every step of the way.
We will work with you to iron out all of the details from financing options, to site selection, lease negotiation, build-outs and more. Venture X truly offers you a turnkey opportunity.
This advertisement is not an offer to sell a franchise. Any offer to sell this franchise will be made by a Franchise Disclosure Document and only following registration by Venture X in any state requiring registration prior to sale.
In New York: This advertisement is not an offering. An offering can only be made by prospectus filed first with the Department of Law of the State of New York. Such filing does not constitute approval by the Department of Law.
In California: These franchises have been registered under franchise investment law of the State of California. Such registration does not constitute approval, recommendation or endorsement by the Commissioner of business oversight nor a finding by the commissioner that the information provided herein is true, complete and not misleading.