Green Industry Analysis 2020 - Cost & Trends
Green Industry Analysis 2020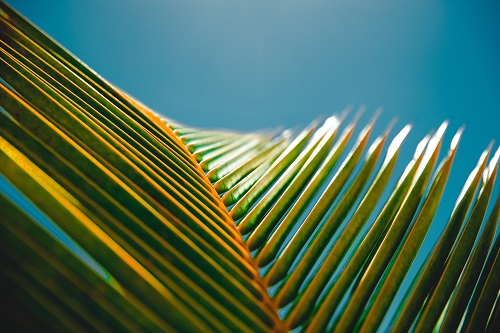 Sustainability, the Green Industry, and You
Going green is becoming increasingly attractive as a business strategy. As scientists and politicians debate the truth of global warming and dwindling natural resources, green industry practices not only enjoy favorable public sentiment and the psychic income of a lower carbon footprint, but increased cost savings, supportive government policies, and ever-increasing profitability as well. Trends in consumption, government policy, and costs all point towards even more green industry business opportunities in the years ahead.
Within the franchising sector there are a number of ways to take advantage of the green business movement, from growing organic food, to providing energy efficiency expertise, to car washes and maid services that use eco-friendly soaps, and dozens of concepts in between. But before jumping into any green franchise, it's critical that potential franchisees understand what these businesses -- and the industry overall -- are really all about.
What Does the Green Industry do?
The green industry focuses on making a profit while having a negligible (or even a beneficial) impact on the environment. Leaders within the industry make sustainability a key consideration in decision-making throughout the organization. They work to minimize both use and production of harmful chemicals, excess materials, and waste byproducts in the delivery of their goods and services. Recognizing the importance of our planet's dwindling natural resources - or perhaps the economic opportunity that that creates - the green industry seeks to meet the demands of today without compromising the needs of tomorrow.
There are varying degrees of going green; large factories may install solar panels to reduce energy costs while a local restaurant may deliver by bicycle to reduce emissions. A warehouse may install energy saving light bulbs while a home builder may use insulation made from recycled denim. But increasingly it's becoming the standard that companies recognize the cost savings and potential profitability of going green; more and more are taking steps, small and large, toward greater sustainability.
Who is Faking it?
While any effort can be considered positive for the environment, many companies are guilty of "greenwashing", in which they market themselves as green while merely going through the motions. Some companies, for example, tout their organic products but fail to mention the pollution caused by their factories or the energy inefficiency of their supply chain. It is not enough to simply go paperless or use hybrid vehicles; truly green companies will apply sustainable practices at every decision point throughout their operations. If environmental conservation is important to you, it's best to make sure companies practice what they preach before purchasing products, investing in shares, or considering green franchise opportunities.
There are a number of standards and guidelines to help find out if a company or product truly fits within the green industry. There are a number of ways to investigate on your own, or see if reports have been published on sites like Climate Counts.
Interesting Green Industry Business Trends
In our increasingly connected world, consumers are becoming more educated about the environmental impact of a growing population competing over finite natural resources. Put simply - most people are more open to less harmful products - especially if they are as easy to find and use as other products.
Though the scientific cause and effect of many environmental issues remains debated by some, what is undeniable is a significant consumer interest in environmentally friendly business practices and products. A recent survey found that 88% of Americans believe taking care of the earth is very important - but only 52% believed that the government should be taking action to protect it. Green business can benefit either way: greater consumer interest and/or more protective policy!
Globally, a report from 2014 says that 55% of consumers across 60 countries are willing to pay higher prices for goods from environmentally conscious companies. A 2013 study claims that 71% of Americans at least consider the environment as a factor when shopping.
Organic food sales in particular seem to have turned a corner, jumping 11.3% in 2014, while overall food sales grew only 3%. Organic food has become far more mainstream over the last several years - expanding well beyond the niche market it once was. Sales in 2014 were over $35 billion - compared to only $3.4 billion in 1997. Growth is expected to continue strongly until at least 2018.
Clearly, consumers care more now than ever about green industry and have the resources to find the products that meet their requirements.
And companies are noticing! From huge multinational companies and local businesses to the meaningful growth in green franchise opportunities, the green movement is in full swing and reaping benefits. And the trend is not driven by customer interest alone, as sustainable business practices help companies save money over time: PricewaterhouseCoopers indicates that companies reporting sustainability efforts have a greater return on assets than companies that do not. It may cost more to install solar panels but monthly savings on energy bills add up fast. Increasingly, businesses are looking to enhance their operating efficiency through sustainability efforts, and opportunities in the sector will abound for years to come.
Green Franchise Opportunities
With clear advantages in cost, karma and customer appreciation, green and sustainable business is growing, and franchising has been no exception to this trend. Governments at the local and national level are supporting environmentally friendly businesses with incentives while pushing industry standards on pollution and emissions ever higher. In this environment of growing public and private support, it's no wonder we continue to see green franchising opportunities grow.
Cleaning supplies have underperformed the last several years as the economy continued to struggle higher. However they are still a very small part of the market and have tremendous opportunity for growth. Green cleaning franchises, sustainable car washes and pet care companies are in a great position to steal market share from their less environmentally conscious competitors. Using all-natural and biodegradable products that are often as effective as traditional products, these companies reduce their environmental impact and attract discerning consumers.
The health & wellness and green movements have both contributed to the organic food revolution, and restaurants, supermarkets and food-growing operations are responding to consumer demand. Restaurants like Pizza Fusion and freshii provide all-organic options for eating out, while franchise opportunities like groOrganic focus on producing organic, sustainable gardens in the revitalized yards of homes, schools, businesses, and elder care facilities.
Another area of growth has been energy cost reduction for both residential and commercial properties. Traditional building structures are often highly energy inefficient and fail to take advantage of renewable energy resources that could reduce costs significantly. Energy auditing professionals and solar installation experts, for example, can address such issues and are increasingly in demand as both homeowners and corporate decision-makers seek innovative ways to save money.
Major Green and Sustainable Business Opportunities
Landscaping professionals can now focus on reducing pesticides and chemical fertilizer while returning valuable organic material to the soil through composting and mulching.
Energy Auditing can help home and business owners reduce monthly bills and lower reliance on the traditional energy grid. Increasingly in demand, efficiency experts help modernize and green existing structures.
Cleaning Services provide traditional services with eco-friendly products and processes. Opportunities exist for pet cleaners, maids, car washes and more.
Solar Installations are growing as panels are becoming smaller and more efficient. From rooftop installs to small data transmitters to decorative displays, solar energy use is one the rise.
Restaurants using fresh organic produce are serving up nutritious meals in environmentally efficient settings to attract health conscious consumers.
Home Improvement can be a combination of several services such as increased energy efficiency or the use of environmentally-friendly building materials.
Organic Food Production can take place on large and small scales. Franchisees focus on installation and cultivation within homes, schools and businesses.
Printer Ink Recycling franchisees provide a valuable service to their community while significantly reducing environmental waste.
Green Business Can Go Forever!
We can be sure that producing more pollution is never going to seem like a good idea again. Green industry methods are on the rise because they're increasingly demanded by consumers, sought after by shareholders, and required by governments. Sustainable business practices acknowledge the finite resources available and reduce costs through renewable and reusable inputs; they attract niche customers early and have enormous potential to grow into the mainstream. For both the CEO of a going concern and for an up-and-coming entrepreneur, the green industry makes sense now, and likely forever.
Considering starting a green industry business or franchise of your own? Check out FranchiseHelp.com's directory of top green franchise opportunities to get more information and guidance today.
Looking for more franchises? Take our franchise quiz here.

Matt Sena is a writer and researcher, a co-founder, a former portfolio manager, a rider and a dad. He earned his MBA in Finance from Kellstadt Graduate School of Business while working at Goldman, Sachs & Co.
Fast Food Industry Analysis 2020 - Cost & Trends
You likely know more about the fast food industry than you realize. If you live in the United States - or pretty much anywhere else - it's everywhere. Off of every exit on the highway, and at every rest stop. In the food court at the mall, and on the commercial strips on the outskirts of town. In cities and at airports.
Pet Care Industry Analysis 2020 - Cost & Trends
There are over 300 million pets in America, and with the increased number of pets, this also comes with an increase in demand for products and services. This opens up so many more opportunities for investment.
Automotive Industry Analysis 2020 - Cost & Trends
Automobiles are complex machines that increasingly include sophisticated computers. They are absolutely essential to the majority of the working population, and are frequently a point of pride for their owners. They require both regular and emergency service, replacement parts, paint, cleaning, stereo system installations and a whole lot more.