Frozen Yogurt Industry Analysis 2020 - Cost & Trends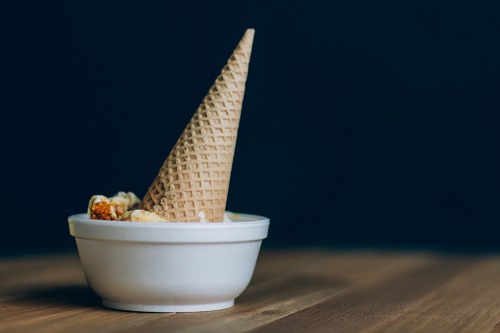 When I was growing up, frozen yogurt was somewhat considered ice cream's younger, less popular, kind of weird kid brother. It looked the same, it was served the same…just a little less delicious. If you couldn't get ice cream, frozen yogurt was okay.
Let me tell you – those days are gone!
The frozen yogurt industry offers a dynamic array of flavors and experiences and is a sought-after dessert treat in it's own right. In fact according to a recent survey by Statistic Brain, nearly 80% of American consumers prefer frozen yogurt to ice cream, gelato and other popular frozen treats.
Business has been booming for the past decade, driven by strong consumer interest in healthier dessert alternatives and innovative product offerings. While we are now starting to see some consolidation among the many chains that have risen to take advantage of strong demand, opportunities still abound for the entrepreneur.
Industry
As it turns out, we're actually in the second boom of the frozen yogurt industry - my formative years were in the lull between them. First produced in the 1970's, frozen yogurt started becoming hugely popular in the early '80s. According to the International Frozen Yogurt Association, production peaked in 1995 at 152.1 million gallons. But at that point cost had elevated enough that consumers started moving back to lower-cost ice cream, and production started declining each year, dropping to only 61 million gallons by 2007.
Resurgence
But that is just about when the current wave of strong growth started, spurred by newly developed ingredients with significant health benefits, alternative sweeteners, and new flavor profiles. Production has been ramping back up, with an estimated 80 million gallons produced in 2013, and it is now estimated that 121 million servings of frozen yogurt are doled out each year in the United States.
Consumer
The average consumer is a young adult female. Almost 42% of sales come from consumers aged 18-35, and only 7.5% from those over 51. Some estimates say woman make up 70%+ of industry revenue.
Numbers
Annual sales of frozen yogurt grew 23% between 2008-2013, and 7% between 2013-2014. Industry revenue in 2014 was $1.8 billion. By 2014 there were over 2,900 stores, a huge jump from just over 1,000 in 2009.
That incredible growth is now slowing down a bit, however, and the industry is experiencing a wave of consolidation as many of the smaller players are either purchased or shuttering their doors.
But while we are seeing fewer providers, demand is still strong, new stores are still opening and frozen yogurt has proven to be recession resistant. Overall sales are expected to keep expanding through at least 2019.
Top 5 Frozen Yogurt Companies in the US by Market Share (Guidant Financial)
| | |
| --- | --- |
| Company | Market Share |
| Menchie's | 13.6% |
| TCBY | 10.8% |
| Yogurtland | 10.6% |
| sweetFrog | 10.4% |
| Red Mango | 7.8% |
Competition
Frozen yogurt competes most obviously with ice cream, and is typically considered to be a healthier alternative. It also competes with other dessert offerings such as chocolatiers and candy outlets, local gathering spots such as coffee shops, and even juicing or smoothie chains.
Opportunity
Frozen yogurt is firmly ensconced as an affordable treat that you can feel good about, but in a market a bit crowded with suppliers, it's of the utmost importance to offer a unique experience that differentiates from the competition.
Trends
For those interested in opening a franchise location there are a number of powerful trends to keep in mind when comparing options.
First and foremost is the power of the healthier alternative. Increasingly consumers are interested in healthier living – diet and exercise. Frozen yogurt (and regular yogurt of course) contains probiotics that boost immune systems and help with digestion, and contain vitamins B1, B2, B12, A and D. So frozen yogurt is a treat with benefits! Producers and providers are focusing on more wholesome, natural ingredients and production processes.
There has also been a major shift towards self-service offerings. This model has dominated during the recent market expansion, and now 69% of stores are self-service.
Unique or unusual flavors and/or flavor combinations are extremely popular currently. Innovative pairings with toppings are queuing people up around the corner. Tart flavors have exploded on the scene, in many cases overtaking the more traditional sweet versions that compete more directly with ice cream. According to a recent survey, 25% of consumers report tart varieties to be their favorites.
Many stores are also setting themselves apart by providing a different experience for consumers. Some are recreating that coffee shop "vibe" – a cool place to hang out and listen to live music. Others are focusing on family-entertainment, mounting big screen televisions and at-table iPads. Still others are offering free Wi-Fi and upscale furniture to foster an environment that people linger in and possibly even work from.
The toppings bar! Charging by weight takes on a whole new meaning when self-service includes ten, twenty or even more things to pile on. From nuts and fruit, to chocolate chips, toffee, sprinkles and even some fringe options like gummi bears – consumers love the toppings.
Risk
The primary risk, of course, is in the competition – it's not hard to find frozen yogurt because there are a lot of providers. And of course, as good as frozen yogurt growth has been, ice cream is still a giant elephant in the room.
Franchises
Potential franchisees must consider their options carefully - the support, marketing and, of course, product, provided by the franchisor will be of the utmost importance! Check out some of the great opportunities below.
MY Culture - 16 Handles - Farr's Fresh - The Fuzzy Peach - Yogurtini - Pinkberry - Yogurtland - Swirlz Yogurt - Ziiing Frozen Yogurt - Kona Ice - Maui Wowi - All American - Bananas Smoothies & Frozen Yogurt - Yum Yo's - Yogurt Mountain
Education Industry Analysis 2019 - Cost & Trends
The educational services market is large and growing with multiple types of opportunities available for franchisees. According to the Bureau of Labor Statistics, there are over 100k establishments in the private Education Service industry; almost 200k when including local, state and federal government institutions; combined this industry employs over 3.5 million people. On the private side, the industry is largely fragmented – the fifty largest companies represent just 30% of the total revenue in the industry.
Pet Care Industry Analysis 2020 - Cost & Trends
There are over 300 million pets in America, and with the increased number of pets, this also comes with an increase in demand for products and services. This opens up so many more opportunities for investment.
Pizza Industry Analysis 2020 - Cost & Trends
But despite these differences, everyone agrees that pizza is a food institution. It might be a cheap meal after a game, a date night, a weekly treat, a quick lunch, or even a breakfast. Americans eat a lot of pizza - on average 23 pounds each year!