Fresh Coat's Fresh Approach to Franchising - Interview with President Bernard Brozek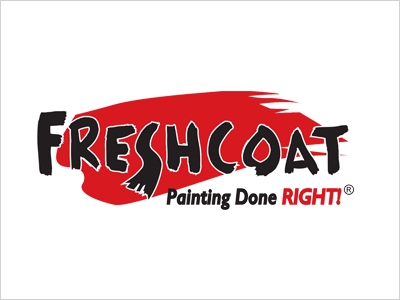 When Bernard Brozek, president of Fresh Coat, talks about his brand, he doesn't whitewash things. He confidently sees Fresh Coat as the market leader in the residential and commercial painting space, discounting some other painting franchises and claiming that local mom and pop companies are the real competitor.
When other franchise systems such as ProTect and CertaPro are mentioned, he gives them the brush-off.
"I don't consider them at all competitors as much as I do the mom and pops," Brozek says. "The people who know and respect their customers—that's the mom and pops."
The Differentiators
The differentiator between Fresh Coat and other franchise brands in the home services sector is its use of bonded, insured, backgrounded painters who are employees of the franchises, not subcontractors that some other companies use.
"We are the only major company that has its own employees," said Brozek, who joined the company in 2011 with an impressive background of franchise development experience. "That's why we are growing over 40 percent a year because of repeat business; and that's because customers get just great service."
Fresh Coat uses a 24-hour answering service to accommodate customers, cloud software, and such technology as 30-day estimates printed directly on site from an Ipad immediately following a walk-through of the property. It also touts having a secure staff that clients can trust.
"We're pretty well protected when we walk into your home and we even wear booties," Brozek said.
Strategic Franchising
Fresh Coat is one of the companies owned by Strategic Franchising Systems, a development company founded by Gary D. Green, considered by the International Franchise Association (IFA) to be one of the top franchisors in the United States. Strategic Franchising's other brands include Home Helpers, Caring Transitions and Growth Coach, all of which have been successful in tapping into the senior market through home-based startups.
All of Strategic Franchising's executives have extensive experience in the industry. Brozek has been in franchising for more than 30 years as CEO for Housemaster, COO for Home Depot's N-hance Renewal Wood brand and COO for Sport Clips. He has also held executive management positions in other national franchise systems, including Pizza Hut and Pepsico.
Under Brozek's leadership, Fresh Coat has been recognized by Entrepreneur magazine as a "Top 100 Low-Cost" and "Top 100 Home-based" franchise. The suggested Liquid Capital Required at $29,350 is relatively low for buying into the $100 billion home services industry; overall initial investment estimates range from $47,350 to $74,950. Six painters are recommended to be hired in the startup phase.
"This business is very strong, very profitable," Brozek said. "There's not a lot of overhead. For the price of a Lexus you can buy a Fresh Coat franchise."
Projected Growth
The company began franchising in 2005 and has grown to 102 units. Brozek said he would like to see expansion at 75 units annually to reach 500 units as a five-year plan. New owners cover an array of ages and backgrounds, he added. Forty-percent of them are women.
In fact, the 2012 Fresh Coat Franchise of the Year award went to Tracy, Calif.-based Virna Hudson and her husband Cliff. Their franchise also produces the second-highest volume of annual sales in the Fresh Coat system. Virna Hudson has been such an influential franchisee that corporate listened to her suggestion of providing more "sparkly" uniforms because she thought the business was too male-oriented. Corporate responded and Hudson got her wish.
"The Big Mac and the Egg McMuffin were both invented by franchisees; so listening to franchisees is important," Brozek said. "They give us great tips on our marketing ideas: what's working, what isn't working."
Exceptional Branding and Marketing
Aside from listening to its partners, Fresh Coat is also recognized for excellent branding and extensive marketing—including out-of-the-box initiatives such as requiring all owner vehicles to be wrapped with the company logo and information, with the back of the vehicle exterior plastered with similarly messaged refrigerator magnets. Current and potential customers can peel the magnets off the car themselves or be handed one during a service call so they have it at home for future reference.
A $5,000 to $10,000 promotional package accompanies every new opening. And with a special Jump Start training program, owners can be ready to open in six weeks, Brozek said, except in Arizona, California and Florida, where a contractor's license is required.
Individual franchisees receive thorough training at the company's Cincinnati headquarters and Brozek offers an important piece of advice for potential partners.
"My three words are 'follow the system. . .follow the system,'" he said. "It's a model that works. (Candidates) all have entrepreneurial spirit and that's what we want, but they need to dive in and get right at it."
Transworld Business Advisors Creates National Business Broker's Appreciation Day on May 4th
WEST PALM BEACH, FL, May 04, 2022 /24-7PressRelease/ -- Transworld Business Advisors®, part of United Franchise Group™ (UFG) family of affiliated brands and consultants, is a global network of brokers who facilitate the buying and selling of businesses and commercial real estate. In recognition of the professionals who play a vital role in protecting the economy's health, Transworld Business Advisors has created National Business Broker's Appreciation Day, to be celebrated annually on May 4th .