New charcuterie biz opens in Amherst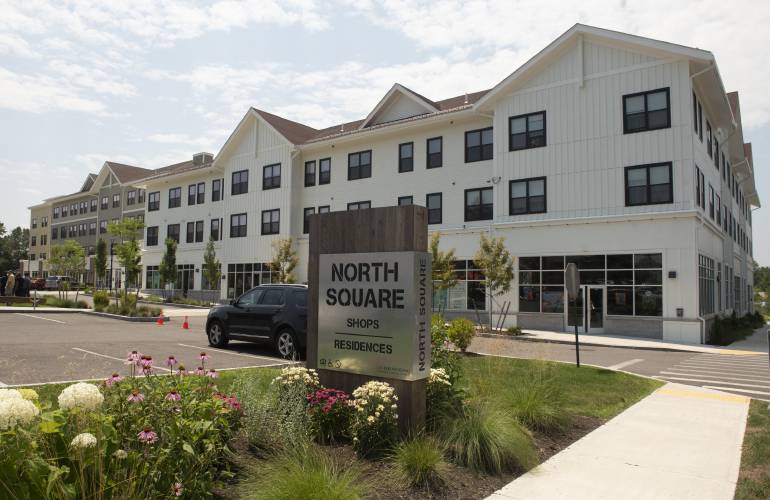 By SCOTT MERZBACH Published: 5/30/2022 10:50:00 AM
Staff Writer
AMHERST — A store specializing in pickup and delivery of charcuterie boards and boxes, featuring a variety of fruits, vegetables, meats, cheeses and gourmet sweets, opened in the North Square at the Mill District on Monday.
Graze Craze, which prepares healthy lunches, office catering and other special events for customers, will have its first location in Massachusetts at 83 Cowls Road.
The franchise location is owned by Jessica Lavallee, who said she is excited to have a creative outlet in the community she has lived in for 25 years.
"I am my happiest when I'm making food to entertain and engage with others," Lavallee said.
Each product at Graze Craze is designed, hand-crafted and curated by what the company calls grazologists.
Graze Craze offers free local delivery, and the storefront will be open for pick-ups from 10 a.m. to 6 p.m. every day except Sunday, when it closes at 3 p.m.
The company was founded in Oklahoma by U.S. Air Force veteran Kerry Sylvester.
Expedia® CruiseShipCenters® Announces Expansion Plans for Florida
Folded into an overall growth vision for the brand, the new Florida locations are key to Expedia CruiseShipCenters' goal to reach the 500 location milestone in North America over the next five years. Florida's expansion is building off of the success and efforts of local franchisees like Jennifer and Kevin White in Imperial Point. Expedia CruiseShipCenters is working towards its five year growth plan by targeting areas with thriving travel industries to develop its strong network of franchise owners. The brand's target expansion plans include five locations in the Miami metropolitan area, three locations in the greater Orlando area and three in the Tampa Bay area, in addition to an opening in Boca Raton later this year.