New charcuterie biz opens in Amherst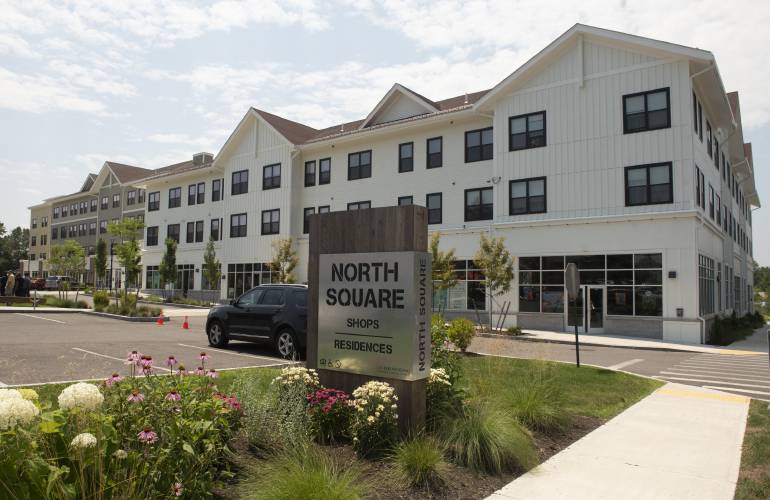 By SCOTT MERZBACH Published: 5/30/2022 10:50:00 AM
Staff Writer
AMHERST — A store specializing in pickup and delivery of charcuterie boards and boxes, featuring a variety of fruits, vegetables, meats, cheeses and gourmet sweets, opened in the North Square at the Mill District on Monday.
Graze Craze, which prepares healthy lunches, office catering and other special events for customers, will have its first location in Massachusetts at 83 Cowls Road.
The franchise location is owned by Jessica Lavallee, who said she is excited to have a creative outlet in the community she has lived in for 25 years.
"I am my happiest when I'm making food to entertain and engage with others," Lavallee said.
Each product at Graze Craze is designed, hand-crafted and curated by what the company calls grazologists.
Graze Craze offers free local delivery, and the storefront will be open for pick-ups from 10 a.m. to 6 p.m. every day except Sunday, when it closes at 3 p.m.
The company was founded in Oklahoma by U.S. Air Force veteran Kerry Sylvester.
Family Franchise Business Brings Three Dickey's Barbecue Pit Locations to Eastern Michigan
(Macomb Township, MI) Dickey's Barbecue Pit is expanding in Michigan with a franchise development agreement for three stores. Owner/Operators Ed and Carrie Wenzel have recently become the new owners of the Macomb Township location, and will open two new locations in Sterling Heights and Auburn Hills. The Sterling Heights location is slated to open by summer 2016, and the Auburn Hills will follow by the end of the year. As a family business, they plan to give their twins their professional start in the restaurants, eventually turning over ownership. For now, however, Ed and Carrie will co- manage the new stores.
WAYBACK BURGERS OFFICIALLY OPENS IN LAWRENCEVILLE AND BUFORD
Wayback Burgers offers delicious, cooked-to-order burgers, available as a single, classic double, triple and triple triple (nine) patty, and rich, thick milkshakes made the old-fashioned way by hand, using only fresh milk and hand- dipped ice cream, served in an environment that hearkens back to a simpler place and time – when "customer service" meant something and everyone felt the warmth of the community. Going "way" beyond the burger, Wayback Burgers offers crispy and grilled chicken sandwiches, veggie burgers, turkey burgers, fresh salads and delicious sides, including fries, onion rings and House-Made Chips.