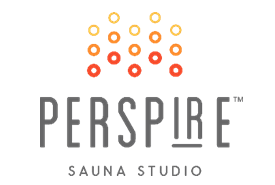 Perspire Sauna Studio Celebrates Record Franchise Growth in Q1
Industry-Leading Infrared Sauna Franchise Anticipates Expansive Year Building Off of Early Success in 2023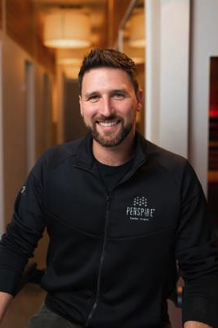 COSTA MESA, CA. (APRIL 13, 2023) – Perspire Sauna Studio, one of the fastest-growing sauna franchise brands specializing in full-spectrum infrared (IR) and red-light therapy (RLT), is bringing the heat for 2023. The record expansion of the emerging wellness concept during these last months has highlighted the increased attention that consumers are paying to experiences that promote personal wellbeing.
As a glimpse, the Perspire team celebrated the openings of 8 new studios in 2023, including their first-ever franchise locations to launch in Michigan and Nevada. On top of a successful quarter of studio openings the company has also awarded 14 new territories in Q1.
"Public understanding and acceptance of the inherent health benefits that come with the combined use of full spectrum infrared and red light therapy has always been the most significant obstacle standing between us and our next phase of growth," said Lee Braun, founder and CEO of Perspire Sauna Studio. "As public demand grows for wellness modalities and education expands, our long-term development goals become more achievable. With the opening of additional studios, we continue to see demand for the service and franchises continue to grow."
Perspire's rapid growth prompted the appointment of industry veteran Jackie Mendes as the new Vice President of Franchise Development. She is expected to play a key role in moving the needle for the emerging wellness concept, making for the brand's most profitable and prolific year-to-date.
"Though fairly new to the Perspire Sauna Studio family, there are clear, albeit lofty, goals I see us achieving this year," said Mendes. "One of those being to sell 100 franchise studios by end-of-year. Something our performance in this first quarter has shown is entirely feasible for the brand."
Perspire Sauna Studio is currently seeking single-unit and multi-unit franchisees interested in new career opportunities or those looking to diversify their current portfolios. To learn more about the brand's franchising opportunities, visit https://franchise.perspiresaunastudio.com/.
About Perspire Sauna Studio:
Perspire Sauna Studio is the fastest-growing infrared sauna and red-light therapy franchise in the U.S. The science-based, technology-driven, wellness company provides guests a modern-day experience to a centuries-old practice through elevated infrared (IR) sauna and red-light therapy (RLT). It is within this transformative session that they invite guests to ignite the wellness within.  
Established in 2010 by Founder & CEO Lee Braun, Perspire's goal is to expand to major markets throughout the U.S. to further instill its vision of making infrared sauna accessible to all. The company has awarded over 100 franchise agreements, with 37 open studios and an additional 33 under development across 24 states.
Based in Southern California, Perspire Sauna Studio currently offers franchise opportunities to qualifying entrepreneurs. For more information, please visit www.perspiresaunastudio.com, and follow the brand on social media @perspiresaunastudio. For franchising information, please contact franchise@perspiresaunastudio.com.