Transworld Business Advisors Prepare To Launch Podcast on Oct. 23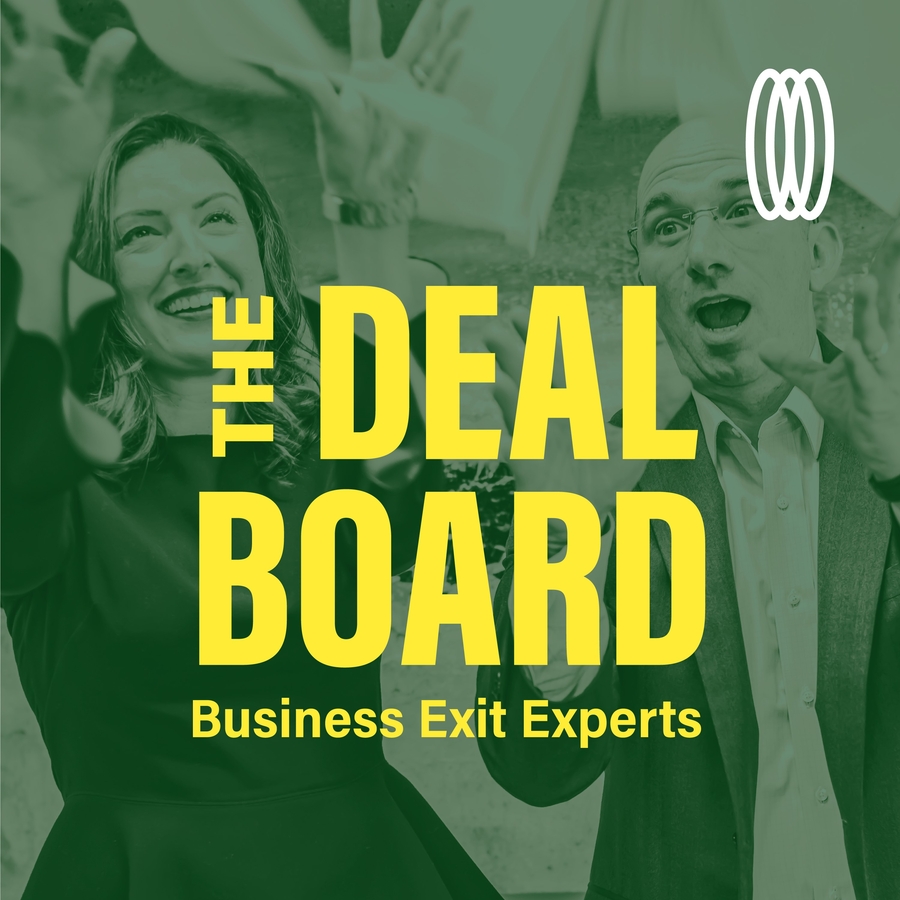 WEST PALM BEACH, FL ( October 22, 2018) /24-7PressRelease/— Transworld Business Advisors, the world's leading business brokerage franchise, providing business brokerage, franchise consulting, and franchise development services to entrepreneurs will be launching their newest Podcast, "The Deal Board - Business Exit Experts," on Tuesday, Oct. 23. Hosted by Chief Executive Officer Andy Cagnetta and Jessica Fialkovich, owner of Transworld Rocky Mountain, a wealth of information will be shared about the best ways to sell a business or to grow through acquisition.
The Deal Board Podcast, led by business exit experts Cagnetta and Fialkovich, will share valuable information from business brokers and entrepreneurs, conveying their knowledge and first-hand accounts of what to expect during the buying or selling process.
"We created this Podcast because buying and selling is the part of the business that no one talks about. There is limited, good information out there, and not knowing some key information can kill a deal or a business. We want to reach more entrepreneurs and help them understand," said Fialkovich. "The Deal Board will give a behind-the-scenes look and provide businessmen and women the knowledge they need to make wise business decisions."
"With well over 1,000 businesses being sold annually, our Advisors have some of the best real-world stories and advice that are invaluable to entrepreneurs that want to sell or even buy a business," added Cagnetta. "In addition, some of the stories are just flat-out entertaining."
The launch will include the release of the Podcast's first four episodes, Selling or Buying a Business, Landlord Issues in the Commercial Real Estate Market, How Much is A Business Worth, and Landlords in A Heated Market. Subscribers can expect a new episode released every Tuesday.
A member of the United Franchise Group, Transworld is a global company with over 235 territories in 16 countries, with expertise in multiple business segments that range from retail, industrial, and franchises to corporations - across all industries worldwide.
To learn more about The Deal Board Podcast, visit www.tworld.com/thedealboard or subscribe on iTunes, Android, Stitcher, Tunein, Google Play, Spotify, YouTube, and more.
About Transworld Business Advisors
Led by CEO, Andy Cagnetta, Transworld Business Advisors is a member of United Franchise Group, a successful group of franchise systems with 1,400 franchisees in 80 countries. Formerly Transworld Business Brokers, a company based in Fort Lauderdale, Florida has 40 years of brokerage experience, Transworld represents acquisition-minded corporations and individuals that are interested in owning their own company, or in franchising. With more than 235 territories in 16 countries worldwide, Transworld offers professional services that successfully bring buyers and sellers together. From business brokerage to mergers and acquisitions, Transworld Business Advisors are the business sale specialists. For more information on buying or selling visit www.tworld.com and for owning a Transworld franchise, visit www.tworldfranchise.com.
About United Franchise Group
Led by CEO Ray Titus, United Franchise Group is home to a variety of internationally recognized brands including Signarama, Fully Promoted, Experimac, Jon Smith Subs, Venture X, SuperGreen Solutions, Transworld Business Advisors, Accurate Franchising, and The Great Greek Mediterranean Grill. With more than three decades in the franchising industry and 1,600 franchisees in 80 countries throughout the world, United Franchise Group offers unprecedented leadership and solid business opportunities for entrepreneurs.
How Mike Bahr Went from Pillar to Post Employee to Franchisee in 3 Years
As the housing market begins to recover, homeowners clearly recognize the importance of hiring a certified home inspector. A recent survey released by the American Society of Home Inspectors (ASHI) found that 88 percent of all U.S. homeowners believe home inspections are a necessity, not a luxury.