Ziebart Franchisee Recognized with Franchise Business Review Franchise Rock Star Award
Passion for Helping Others and Record Numbers Lift 13-Year Company Vet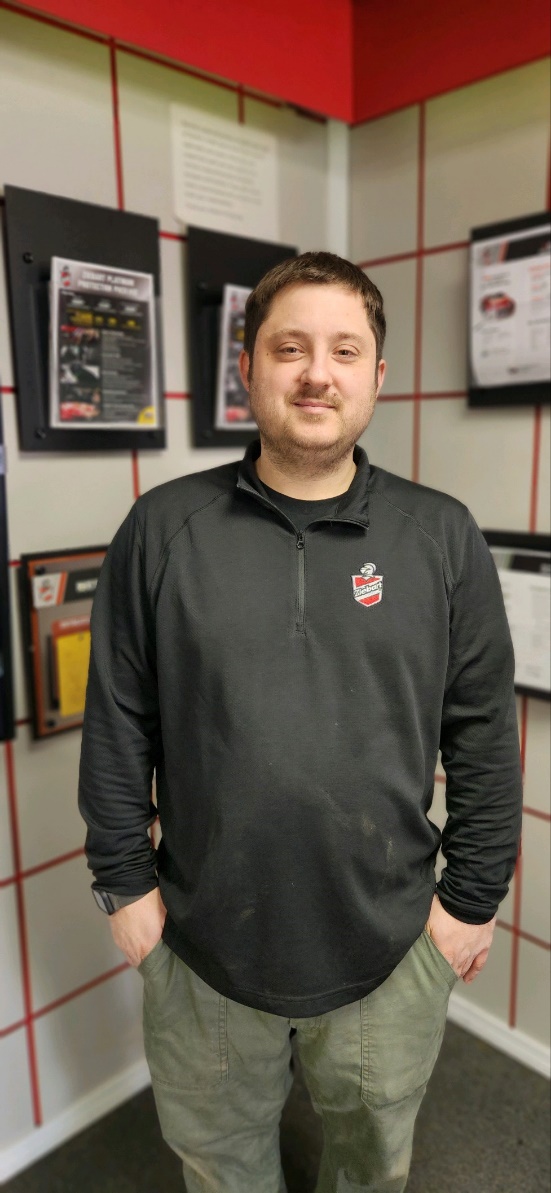 TROY, Mich. (August 3, 2023) – Ziebart, the worldwide leader in premium automotive appearance and protection services, is proud to announce Lansing franchisee Drew Nicholoff has been recognized by Franchise Business Review with a Franchise Rock Star Award in the category of Millennial-Owned franchises. Nicholoff was selected for the award out of more than 250 nominations in eight different categories.
Nicholoff's journey with Ziebart began in 2010, when he started working as an accessory installer. It wasn't until 2020 that Nicholoff came across an opportunity to purchase the store he had been working at for the past decade. Despite the various challenges brought on by the pandemic, Nicholoff's Ziebart location has maintained a continuous path of growth every year.
"I take pride in my customers, my business, and the quality of the work Ziebart does," Nicholoff said. "When I first took over the Lansing store, we had no idea the world was about to turn upside-down. But luckily, with the right team in place – not to mention the incredible support from my wife, Meredith – anything's possible as a business owner. The growth and development of this store is a reflection of hard-working, passionate people."
After growing up less than a mile from his store, Nicholoff has proved you don't have to go far from home to be a rock star. Ziebart credits Nicholoff's dedication to his customers' happiness as well as his steadily climbing record sales over the course of his ownership as the catalysts behind his award-winning effort.
"Drew has been the shining example of a successful franchisee for any franchise business, and we're lucky to have him on the Ziebart team," said Jason Theisen, Ziebart's Vice President of U.S. Franchise Operations. "The American Dream is still alive in Drew, his wife, and his store. To see him rise from a shop tech to being a Franchise Rock Star winner is an inspiration to us all – from millennials just starting on their franchising journey to veteran franchise owners who have been with the brand for decades."
To find a Ziebart location near you, head to www.ziebart.com. For more information on Ziebart's franchising opportunities, visit ziebart.com/franchise-opportunities.
About Ziebart
Founded in 1959, Ziebart International Corporation is the worldwide leader in premium automotive appearance and protection services that extend the life of vehicles. Ziebart operates over 400 locations, with 1,300 service centers, in 37 countries. Ziebart continues to grow and offers domestic and international franchising opportunities, a best-in-class investment for qualified prospects. For more information about Ziebart including franchise opportunities, please visit www.ziebart.com.
Theater for Kids, Business for Adults: Interview with Drama Kids CEO Doug Howard
Doug Howard: Today's school systems are overloaded with standard testing requirements and are significantly underfunded in the creative arts. And yet many national studies from educational agencies consistently show that drama participation builds creativity, critical thinking, and collaborative skills that are necessary in college and for successful careers. Drama Kids fulfills a need by bringing its after school classes and summer camp programs into schools and community locations.