Idaho Franchise Opportunities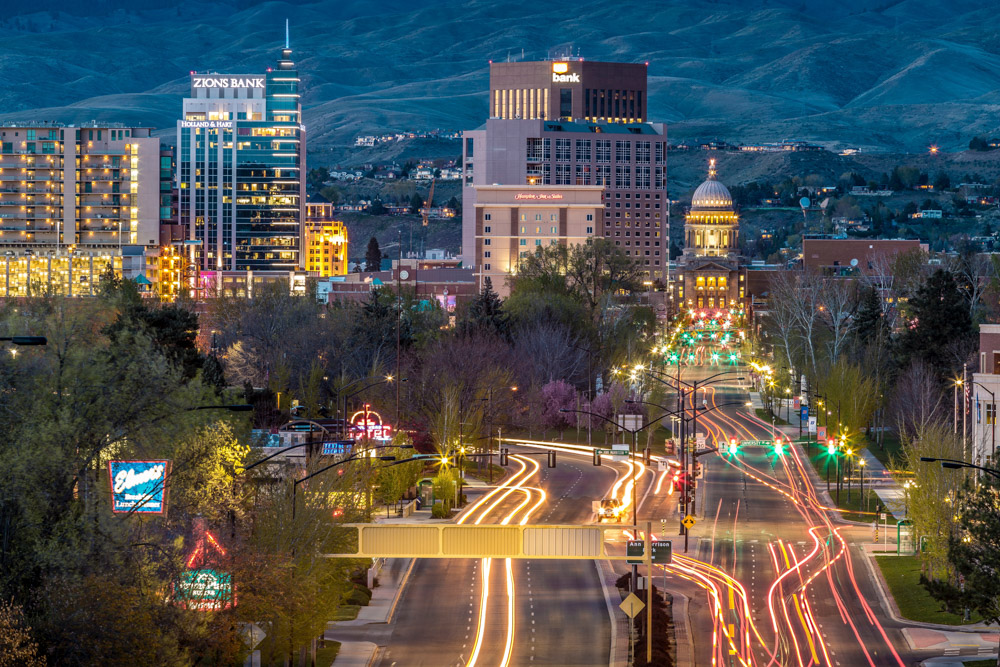 If you value having plentiful mountains, rivers and wilderness in your state's backyard—and you're a big fan of potatoes—consider opening a franchise in the great state of Idaho.
Prosperous Potato Land
Idaho is known for two things: potatoes and gemstones. Idaho produces nearly a third of the potatoes grown in the United States, along with large crops of wheat. The state is also rich in gems, as nearly every type of gemstone in existence has been found there.
Idaho also is home to a burgeoning tech and science industry, which accounts for a quarter of the state's revenue and 70 percent of its exports.
Your Home in Idaho
You won't find too many major metropolitan areas in Idaho, but consider some of these cities to settle down in:
Boise: The state capital and largest city, Boise is the headquarters for many major companies, and also has a thriving arts scene.
Pocatello: Home to Idaho State University and 54,000 residents, Pocatello is a great little city tucked away in northern Idaho.
Meridian: A suburb of Boise, this is the fastest growing city in Idaho, and home to nearly 85,000 people.
Idaho by the Numbers
There are 147,811 small businesses in Idaho, which make up 96.8 percent of all employers in the state.
Idaho's GDP is $51.1 billion, and has been increasing slightly over the past few years.
The corporate tax rate in Idaho is a flat 7.4 percent, and the income tax varies from 1.6 to 7.4 percent.
New York Franchise Opportunities
Although it may seem like New York is the land of major retailers, small business is booming in the Empire State—there are more than 2 million small businesses in New York. These are located in every region, city and neighborhood of the state, making New York a fantastic place to start your franchise.
Florida Franchise Opportunities
Florida, the Sunshine State, home to beaches, swamps, gators and nearly 20 million potential customers. If you choose to open a franchise in Florida, you will be blessed with great weather (mixed with a few hurricanes), a diverse population and no income taxes!
South Carolina Franchise Opportunities
With a strong labor force, laws benefitting businesses and fairly low taxes, South Carolina is a good place to start a new franchise. If you're a fan of fresh tobacco and southern cooking, think about making the Palmetto State your new home!