Idaho Franchise Opportunities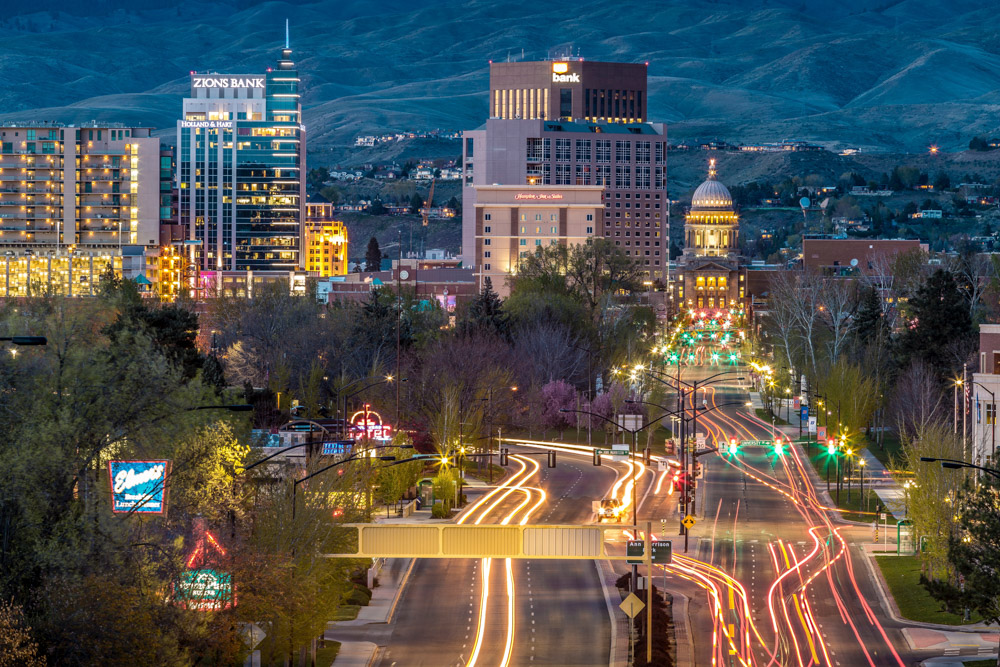 If you value having plentiful mountains, rivers and wilderness in your state's backyard—and you're a big fan of potatoes—consider opening a franchise in the great state of Idaho.
Prosperous Potato Land
Idaho is known for two things: potatoes and gemstones. Idaho produces nearly a third of the potatoes grown in the United States, along with large crops of wheat. The state is also rich in gems, as nearly every type of gemstone in existence has been found there.
Idaho also is home to a burgeoning tech and science industry, which accounts for a quarter of the state's revenue and 70 percent of its exports.
Your Home in Idaho
You won't find too many major metropolitan areas in Idaho, but consider some of these cities to settle down in:
Boise: The state capital and largest city, Boise is the headquarters for many major companies, and also has a thriving arts scene.
Pocatello: Home to Idaho State University and 54,000 residents, Pocatello is a great little city tucked away in northern Idaho.
Meridian: A suburb of Boise, this is the fastest growing city in Idaho, and home to nearly 85,000 people.
Idaho by the Numbers
There are 147,811 small businesses in Idaho, which make up 96.8 percent of all employers in the state.
Idaho's GDP is $51.1 billion, and has been increasing slightly over the past few years.
The corporate tax rate in Idaho is a flat 7.4 percent, and the income tax varies from 1.6 to 7.4 percent.
Alaska Franchise Opportunities
Alaska sits high above the rest of the continental United States, home to 735,000 souls brave enough to take on the long winters and harsh conditions. If you're tough enough to live in "The Last Frontier," you will be rewarded with some of the lowest taxes in the country!
Hawaii Franchise Opportunities
If you've ever dreamed of living on a tropical island, surrounded by beaches, surfing, lush vegetation, Hawaii might be an ideal place for you to open a franchise. Imagine running your own business and staring out into the Pacific Ocean with a drink in hand!
Utah Franchise Opportunities
Utah is on the rise—with the second fastest growing population, it's been found one of the best places to live, with healthy people, a strong economy and a beautiful landscape. Come join the Mormon majority, make your home and start a business in Utah!