Five (More) Iconic Classic Rock Song Lyrics To Motivate Your Team To Sell More Franchises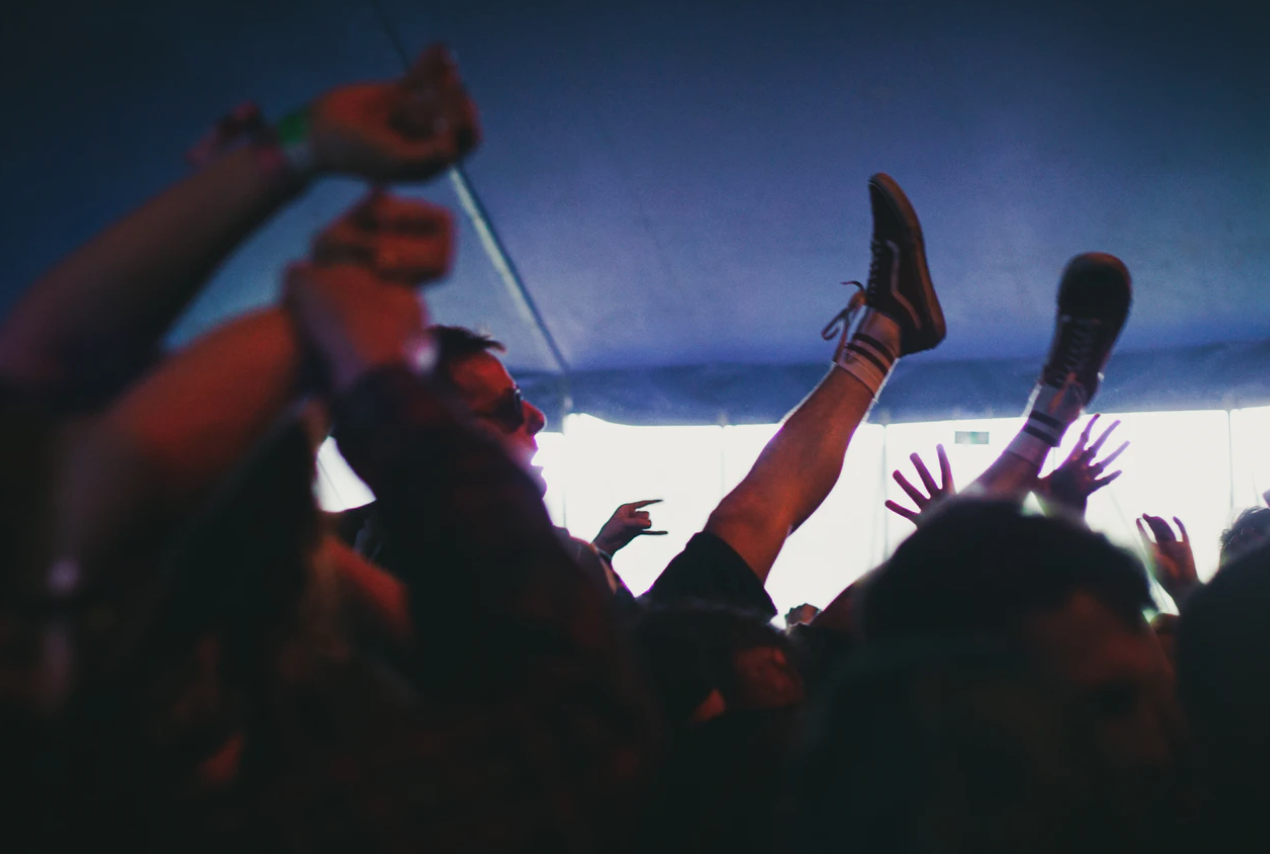 Last week, we started our rock and roll countdown with inspirational songs to give you and your franchise development team sales motivation.
And the hits just keep on coming!
Here are five more iconic classic rock song lyrics that send powerful messages for sales, entrepreneurship and resilience. Turn it up to eleven, because it might get loud in here!
David Bowie -- Changes
I remember this song as the opening title card for the movie Breakfast Club. However, although this song never became a chart topping hit, Bowie's lyrics are emblematic of his most dynamic persona as an artist. Bowie was chameleonic, to say the least, and always reinvented his brand before he needed to. Inspiring a generation of young rock and rollers to be aware of their own changes as well:
These children that you spit on, as they try to change their worlds
Are immune to your consultations, and they're quite aware


Of what they're going through
If anything, the pandemic taught us just how hard change is for most people. When it comes to difficult life events like transition, reinvention and pivoting, even the die hard rock and rollers out there struggle to turn and face the strange. And this includes your potential franchisees. Their expectations around business ownership aren't what they used to be.
Salesforce recently surveyed 15,600 consumers and business buyers globally to better understand how customer expectations are changing. They cited how emerging technology is influencing the future of the customer experience, and that up to 80% of customers now consider the experience a company provides to be as important as its products and services.
How is your branding leveraging current technologies to satisfy those needs? Are you able to deliver the same degree of professionalism, upfront cost estimates and support, even through digital portals?
In a changing world where remote work and touchless service has become the norm, it's imperative to be aware of the ch ch ch changes the market is going through.
Queen -- We Are The Champions
You may remember this song from the seventies when it first came out. Or maybe in the eighties when it became a arena rally call for your favorite sports team. Then again, you may think back to The Mighty Ducks, or even Glee's rendition.
Point being, this song transcends all generations and boundaries. If you listen to this song and don't get fired up, it's possible you have no soul. After all, who can't relate to this lyric:
And bad mistakes, I've made a few
I've had my share of sand
Kicked in my face
But I've come through
And we mean to go on and on and on and on
We are the champions, my friend


We are the champions, to the end
The pandemic showed just how resilient the franchising business model can be. Despite many store closures, various brands thrived during the economic turbulence, thanks to the support of their parent organizations. The power of this selling point cannot be undersold. When you sit down within potential franchises, reinforcing the edge they receive as owners is paramount to closing deals.
Griswold Home Care, one of our clients, recently collaborated with us on a deep dive inside the minds and hearts of candidates during the process of becoming a franchisee. If you want a rare behind the scenes look at what that journey was like for two new franchisees, read their story to see how to become champions to the end.
Tom Petty -- Won't Back Down
There are some songs that give you chills every time you hear them, no matter how times you've heard them. This song is one of those tunes for me. In my careers as an entrepreneur and as an employee, listening to these words while commuting to and from work has been essential for my mood elevation:
No, I'll stand my ground
Won't be turned around
And I'll keep this world from dragging me down
Gonna stand my ground


And I won't back down
If you want to stay motivated in a down economy, or even if you're having a tough week closing deals, my recommendation is to curate your own inspirational music playlists. Starting with this song.
By listening to music that inspires you every single day until you can't take it anymore, you will eventually get to a point where you'll simply have to make a sale, or you'll go nuts. This keeps the flow of creative inspiration flowing so you're always getting ideas for ways to connect with and deliver value to your candidates.
Dolly Parton -- Nine to Five
Not only is this a classic eighties flick about getting revenge on tyrannical, sexist bosses, but this is my wife's all time favorite karaoke song. It's perfect to play before your next sales call with a prospective franchisee. There are so many amazing lyrics in this jam, you'd be hard pressed not to feel ready to face the competition after pressing play:
Well, I tumble outta bed and stumble to the kitchen
Pour myself a cup of ambition
Yawn and stretch and try to come to life
Well you got dreams and you know they matter
Be your own boss, climb your own ladder


That moment's getting closer by the day
Doesn't that sound like a franchise mindset? Who in this industry doesn't become an owner because they don't want to be their own boss? It's tailor made for our industry.
This song also has special relevance to the team at FranchiseHelp, as last year we announced that our tech would be fully powering BeTheBoss.com. This portal has truly become America's most comprehensive and informative online franchise directory that strategically connects franchisors with high-quality leads, thanks to amazing development work from our CTO Angelo Luppino.
The user-friendly platform features simple navigation where qualified prospective franchisees can search by name, investment level, industry, territory, or any combination, making it easy to find and contact franchisors. To date, the site has been responsible for providing thousands of highly qualified leads to its advertisers, becoming an extremely powerful lead generation tool that has attracted savvy investors.
If you want to approach lead generation in a tech forward way, make sure you're taking full advantage of the innovations available. We'd love to help you generate quality leads so that when the industry recovers from the pandemic, there are candidates ready to invest. Maybe even more than just nine to five.
Survivor -- Eye of the Tiger
Not including this song on a motivational playlist would be an insult to the music gods. That's not my biased opinion, that's just basic science. Trust me, I've been a musician for over thirty years, and there's no turning back once this song starts pumping through your veins.
Even if you weren't a fan of Rocky 4, it's biologically impossible not to garner inspiration from listening to these words:
It's the eye of the tiger
It's the thrill of the fight
Rising up to the challenge of our rival
And the last known survivor
Stalks his prey in the night
And he's watching us all


With the eye of the tiger
True story, when I used to work in sales, I had a pre sales pitch ritual of locking myself in the bathroom stall at my client's office, cranking this very song up to eleven, closing my eyes and shadow boxing an invisible opponent until my heart rate got up to 140 and I was ready to close the deal. It never failed to instill the eye of the tiger that made me more effective at my job.
Sure, there were a few times the janitor knocked on the door to make sure everything was okay, but other than that, nobody got hurt.
How do you prepare for your discovery days? Do you have your own custom ritual for getting your mind, body and spirit ready for battle? It may sound cheesy, but in sales, you do what you have to do to survive.
# # #
Thanks for tuning into Franchise Radio. We hope these ten songs have given you sales motivation in your development efforts. (Listen to these songs on our Spotify Playlist!)
Did we miss a song? What would you add to this playlist? Send us an email and let us know which pump up jams you would add.
Scott Ginsberg is Head of Content at FranchiseHelp. He can be heard singing karaoke on the subway.
This Just In: SEM CPCs Keep Going Up
What is a click really? Think about trying to explain the concept of a click to your great-grandparents? If anyone has a good definition for a click, make sure to let me know.
How FranchiseHelp Makes Our Site Look Different On Your Phone
If you're still worried exclusively about what your website looks like on a desktop, you are falling behind the curve at a faster and faster clip. Some companies are even starting to eschew a desktop strategy completely in favor of mobile – think Instagram.