Five Iconic Classic Rock Song Lyrics To Motivate Your Team To Sell More Franchises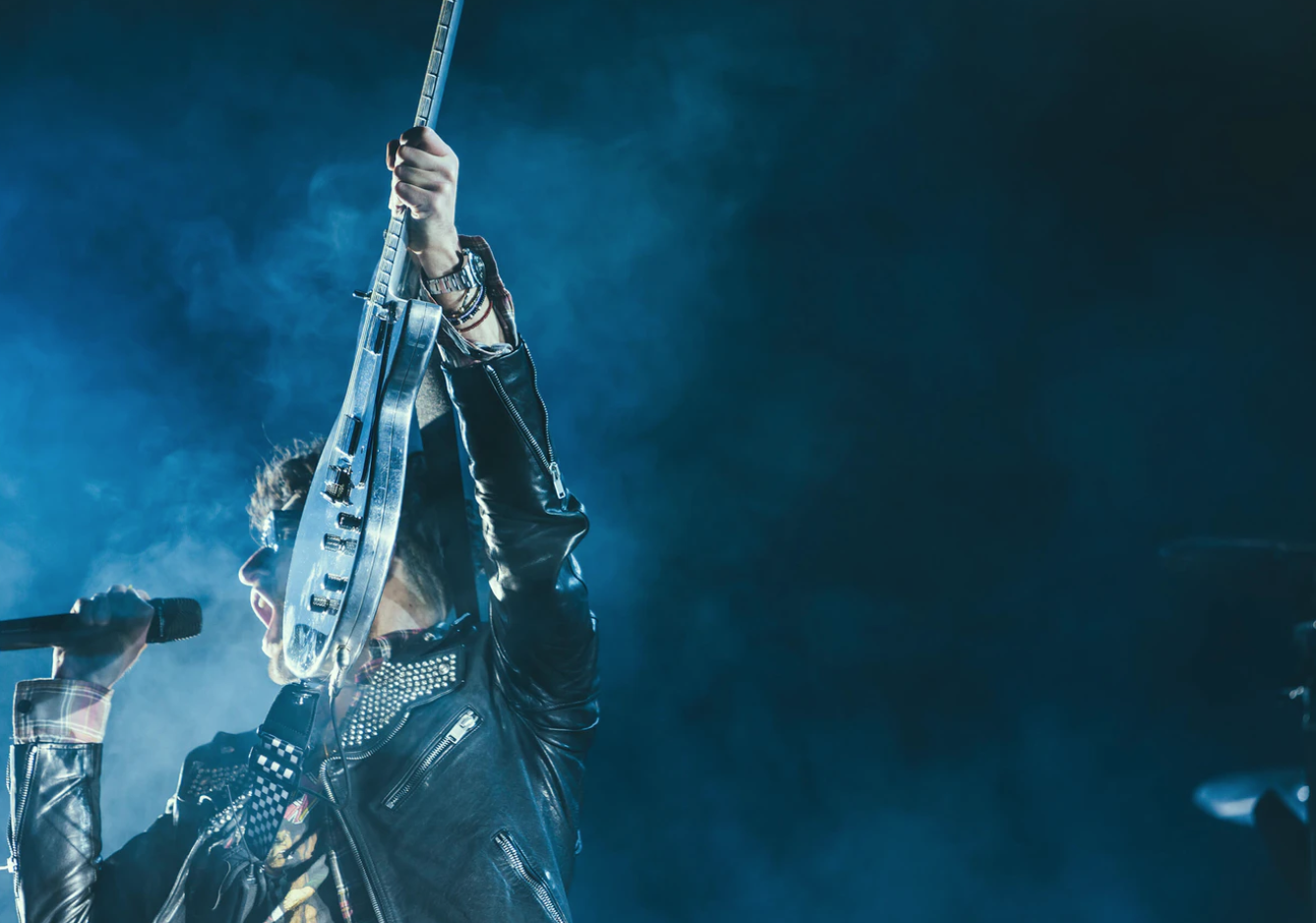 Selling franchises is hard work.
It's often a slow process that requires deep focus, patience and resilience. What's more, all motivation is intrinsic. There is nobody who can motivate anyone to do anything.
Just ask any salesperson. You can't make a potential candidate buy a franchise. All you can do is inspire and enable them to buy.
But in a recovering economy, everyone needs an energy boost from time to time. You can only motivate yourself so much before you run out of steam. Especially in the franchising world, we all have had our share of devastations in the past year with stores closing, staff being laid off and revenues thinning out.
In today's post, we wanted to provide a list of inspirational songs that will give you and your development team the extra push that's needed, along with lyrical lessons learned.
Some of songs come from one of our cherished traditions at the FranchiseHelp office, sharing our favorite pump up songs on the company Slack channel: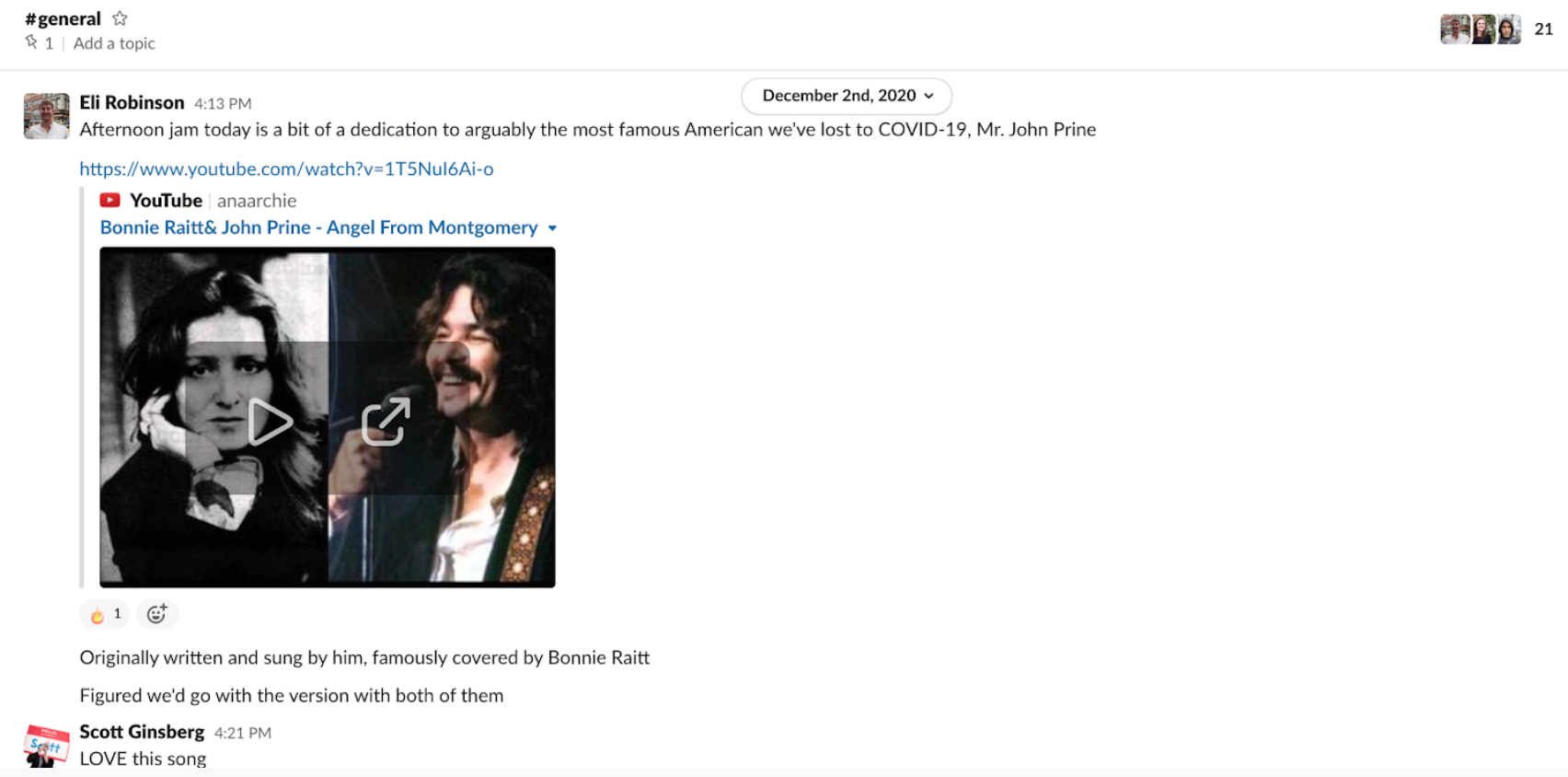 Sometimes it's for a mid morning boost on a cloudy day, an early afternoon pickup after a carb heavy lunch, or late afternoon spike to finish strong before the closing bell.

Either way, it's time to rock and roll our way to closing more deals! We'll listen to five songs this week, and five more next week. Let the countdown begin!
1. Donna Summer -- She Works Hard For The Money
This signature tune is an eighties dance classic. It reminds me of my mother, a veteran fitness instructor, who would include this song in her step aerobics routines. Take note of this lyric:
It's a sacrifice working day to day
For little money, just tips for pay
But it's worth it all


Just to hear them say that they care
The airline industry has seen passenger complaints rise by nearly twenty percent in the past year alone. And of course, those are just the reported incidents. Anytime passengers speak with a frontline representative of an airline, they're expecting that person to put the minimal amount of care and effort into our interaction. It's unfortunate, but that's what the airlines have trained us to anticipate.
Your development must do better than that. Every franchise brand knows that few things have a greater impact on brand equity, profitability and customer loyalty than the quality of service. Every company knows that the cheapest way to acquire a new customer is to do a great job.
Which means, any company that makes a genuine effort to actually care, won't be forgotten in a hurry. Check out our recent profile on Perspire Sauna Studio, a franchise that's heating things up through extraordinary service.
2. George Harrison -- Taxman
My first exposure to this song was the Stevie Ray Vaughn version, but I later learned who wrote the song for real, aka, The Best Beatle, in 1966. Here's my favorite line:
Now my advice for those who die,
Declare the pennies on your eyes.
Because I'm the taxman,


Yeah, I'm the taxman.
This song reminds me there is something called the joy tax. This is when we forego time, money or quality for the privilege of having a more delightful, connected and memorable experience. Doesn't that seem worth every penny?
It's proof that business is at its best when it's about the service above what you really sell. The goal is creating emotional and social meaning above and beyond your actual product. Here's a formula your franchise can think about:
PuroClean, as we outlined in our client spotlight, is a cleaning company that's really in the business of turning franchisees into community superheroes. Talk about a joy tax customers are willing to pay! Worth every Penny Lane ;)
3. Bachman Turner Overdrive -- Taking Care of Business
This song has been featured in numerous television shows, films, commercials, and even inspired a movie of the same name starring Jim Belushi. Home Depot also incorporated the tune into their brand identity, which is quite the appropriate fit. Here's the lyric franchisees can relate to most:
If you ever get annoyed
Look at me I'm self-employed


I love to work at nothing all day
Certainly running a franchise is not working for nothing. There are lots of twelve hour days, at least in the beginning during build out. But as we love to say in franchising, you're in business for yourself, but not by yourself. It's a cliche, but it's essential to reiterate it for the sake of closing deals.
If you're not emphasizing the independence, flexibility and empowerment angle of being an entrepreneur, you're missing out on a critical value proposition of franchising. Kiddie Academy does a wonderful job of reinforcing the entrepreneurial spirit, both in their franchisees and the students themselves. Read how they inspire candidates here.
4. Joe Esposito -- You're The Best
Anyone who grew up in the eighties (or had children who did) remembers this song from the unforgettable montage in The Karate Kid. Fun piece of trivia, Esposito revealed that the power ballad was originally intended for the Rocky soundtrack, but was replaced by "Eye of the Tiger."
Too bad. Because if you want to motivate yourself, this lyric packs a punch:
Try your best to win them all
And one day time will tell
When you're the one that's standing there


You'll reach the final bell
This is a song about the most important move in the franchise professional's arsenal, persistence. Franchising, by nature of the type of business transaction it is, can have quite a long sales cycle. Much can happen to your prospects in sixty, ninety or more days.
They might have second thoughts about the investment, fail to secure the necessary funds for franchise fees, experience personal problems or setbacks, or simply lose momentum and move onto a different career opportunity.
All the more reason to keep following up. To keep sending a stream of education and value, and make sure you're the last one standing when all the other franchise brands have tapped out. We recently sat down with some of our clients to find out how they approach the sales process, and their insights prove that frandev professionals sure know how to keep kicking in the face of opposition. Wax on, wax off, grasshopper.
5. Bruce Springsteen -- Dancing in the Dark
This song is on my jogging playlist, and always gets me running just a little bit faster than the song before. It's deeply motivating, as The Boss himself has consistently remained one of the great icons of modern songwriting for the past fifty years.
You can't start a fire
Sitting around crying over a broken heart
This gun's for hire


Even if we're just dancing in the dark
This song is about many themes, most notably, rejection. Hearing no is daily struggle for every salesperson out there. Think about how many of your prospects either rejected you, or simply ghosted and disappeared off the face of the earth? How do you respond to this rejection?
Do you write a resentful, passive aggressive note to her about how she inconvenienced you by declining the invitation, or do you accept that something outside of your control might be going on in her life?
Do you feel rejected, abandoned and insulted, or do you know in your heart that you're selling a valuable project and this interaction is not a reflection of you or your brand's value?
The Boss would tell you to hang in there and keep fighting the good fight. Even if you're just dancing in the dark.
Our sister company, FranFunnel, the industry's premiere text messaging platform, wrote a helpful post on this topic. Learn how to use rejection as fuel from the blog, COVID Changed People's Relationships With Their Phones. Is Your Sales Team Adapting?
P.S. Read our next five iconic tunes from our playlist to inspire your franchise development team to close more deals. (Spotify playlist now available!)
Until then, rock hard and franchise on!
Scott Ginsberg is Head of Content at FranchiseHelp. The first song he learned how to play on the guitar was The House of The Rising Sun by The Animals.
Text Message Copy Testing – We Finally Did It
In the past we've written about how important the concept of continuous innovation is to the technology business. Other industries may have the luxury of resting on yesterday's solutions, but the technology sector moves too fast to ever have that attitude and succeed.
What sitting in a hallway, real estate, and Facebook ads have in common
The past few days, FranchiseHelp had the pleasure of attending the 6th Annual International Franchise Brokers Conference and Expo. As part of our attendance, we were invited to exhibit in the hallway right outside of the exhibition hall. (Franchises that work directly with the brokers were invited to sit in the hall itself.)